Beras among prospects awaiting Rule 5 status
Rangers must decide who to protect from Draft by Friday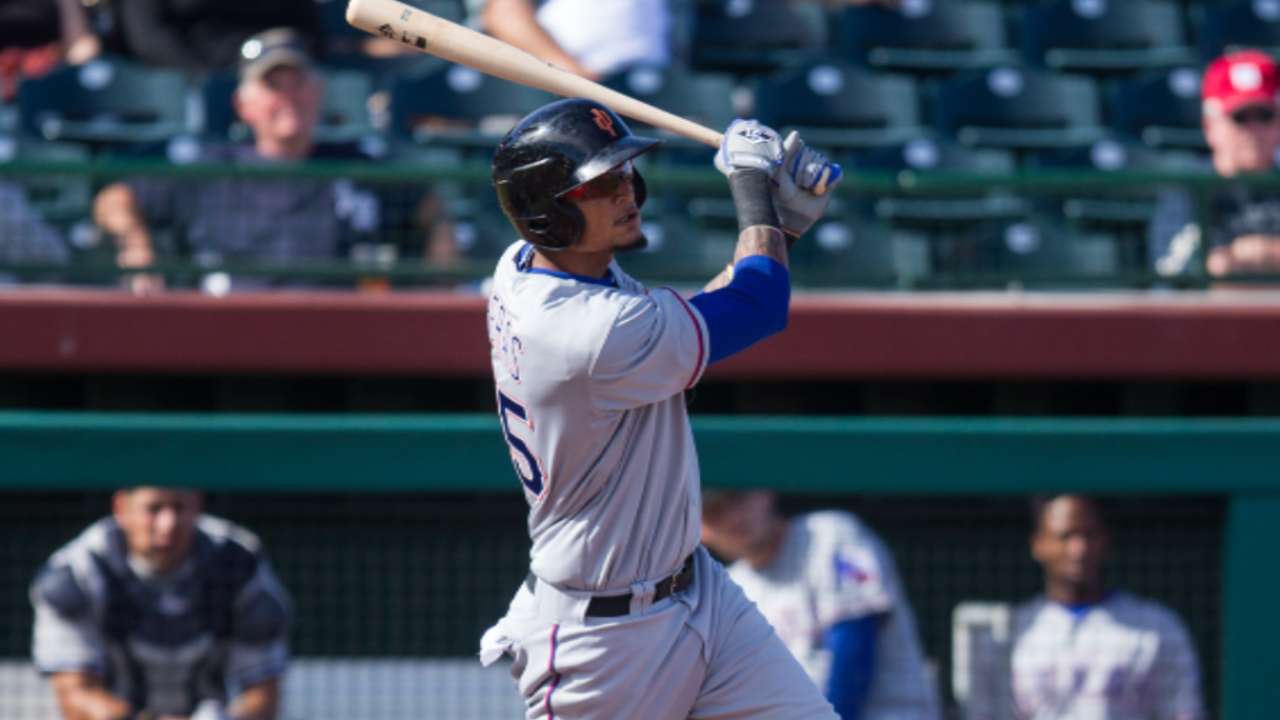 ARLINGTON -- The Rangers on Friday will reveal how much they value Minor League outfielder Jairo Beras.
That's the day clubs must add eligible Minor League players to the 40-man roster in order to protect them from the Rule 5 Draft on Dec. 8 at the Winter Meetings in National Harbor, Md.
The Rangers have approximately 50 players who qualify for Rule 5 eligibility. The actual number of players the Rangers will protect will be small, especially considering they currently have 37 on their 40-man roster.
Players first signed at age 18 must be added to 40-man rosters within five seasons or they become eligible to be drafted by other organizations through the Rule 5 process. Players signed at 19 years or older have to be protected within four seasons.
The Rangers have already added utility infielder Drew Robinson, who needed a decision on the 40-man roster immediately after the season or he would have been eligible to be a six-year Minor League free agent.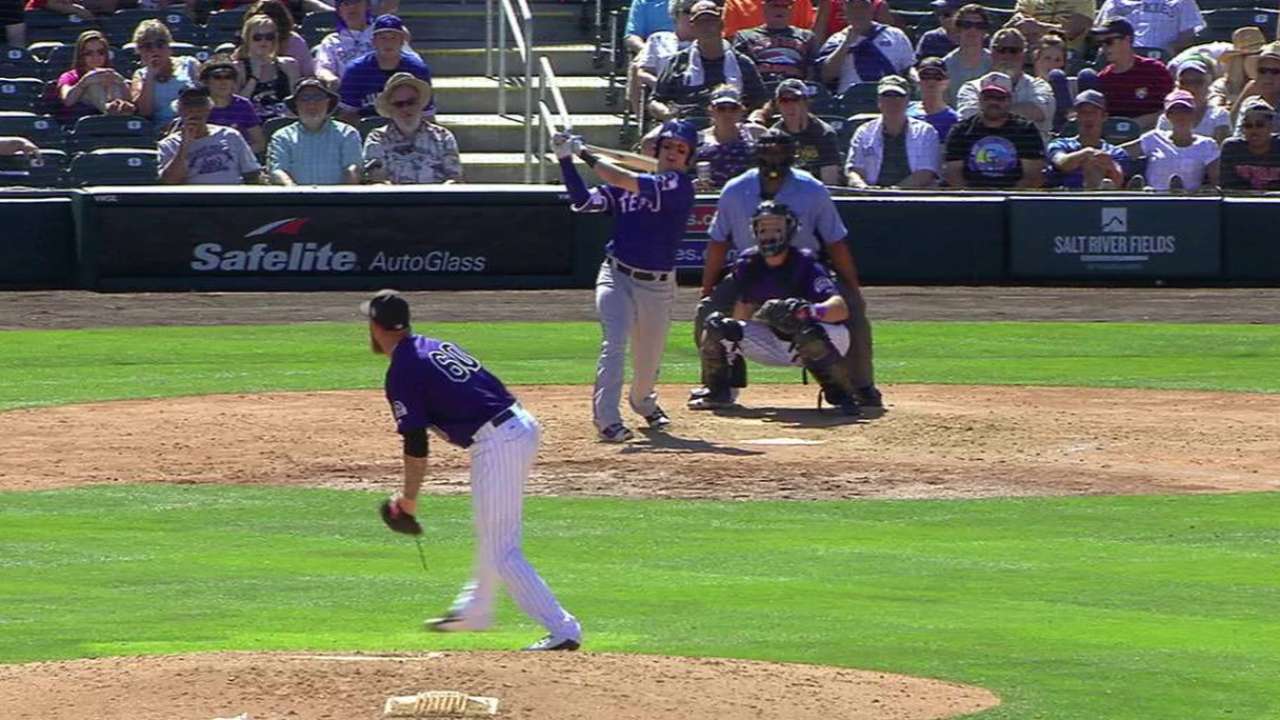 The only other lock to be added is first baseman Ronald Guzman, who is the Rangers' fourth-ranked prospect, according to MLBPipeline.com.
Guzman, 22, split the 2016 season between Double-A Frisco and Triple-A Round Rock, playing a total of 127 games. He finished with a combined .274 batting average with 16 home runs, 67 RBIs and a .449 slugging percentage.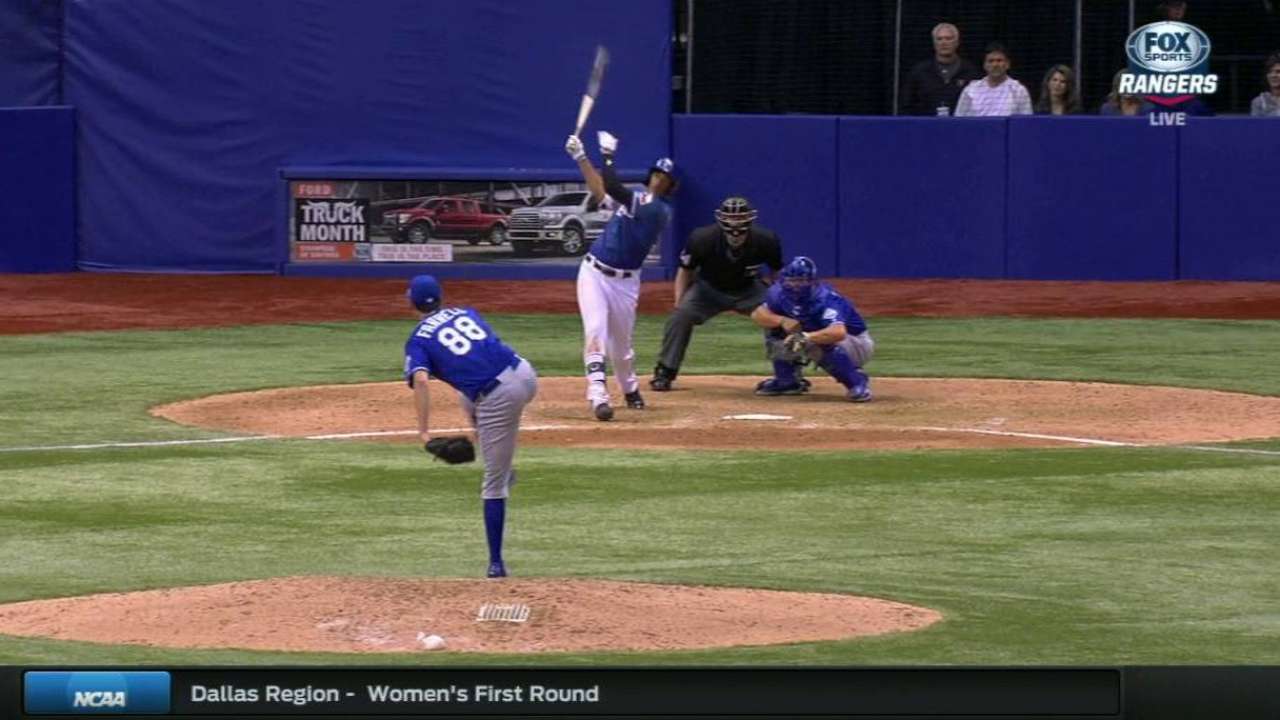 Beras is the most intriguing of the remaining players, even though he has not fulfilled the high expectations set for him. He is currently the 11th-rated prospect in the system. Beras, who turns 22 on Christmas Day and stands 6-foot-6, agreed to a $4.5 million bonus when the Rangers signed him in February 2012. He ended up being suspended for a year when questions arose about his age, and he was not eligible to play until July 1, 2013.
Beras played in 17 games with the Arizona Rookie League Rangers in 2013 and the next two seasons at Class A Hickory. He surged during the second half of the '15 season, when he hit .304 with 17 doubles, nine home runs and 40 RBIs over his last 77 games in the South Atlantic League. He spent last season with Class A Advanced High Desert in the California League, playing his home games in the most hitter-friendly ballpark in a league known to be favorable to hitters.
Beras appeared in 107 games and batted .262 with 28 doubles, 22 home runs, 78 RBIs and a .511 slugging percentage. He struck out 121 times in 441 plate appearances, drew 24 walks and recorded a .306 on-base percentage.
Beras was the third-most productive outfielder for High Desert. Luke Tendler, a 29th-round pick out of North Carolina A&T in 2014, hit .297 with 38 doubles, 23 home runs, 97 RBIs, a .384 on-base percentage and a .524 slugging percentage. Scott Heineman, an 11th-round selection out of Oregon in '15 who was playing professional baseball for the first time, batted .303 with 39 doubles, eight triples, 17 home runs, 80 RBIs, a .386 on-base percentage and a .505 slugging percentage. Tendler and Heineman are not Rule 5 eligible yet.
Beras was outstanding in the California League postseason. In seven games, he went 14-for-29 (.483) as High Desert won the title.
Beras' main assets are his tremendous power and an outstanding throwing arm. He is still improving as an outfielder, and his plate discipline is a work in progress. He is only 21, so the Rangers still have well-founded optimism that the best is yet to come. Texas now has to decide if it is worth the risk of exposing him to the Rule 5 Draft.
T.R. Sullivan has covered the Rangers since 1989, and for MLB.com since 2006. Follow him on Twitter @Sullivan_Ranger and listen to his podcast. This story was not subject to the approval of Major League Baseball or its clubs.