Inbox: Should Reds trade corner OF for pitching depth?
Beat reporter Mark Sheldon answers fans' questions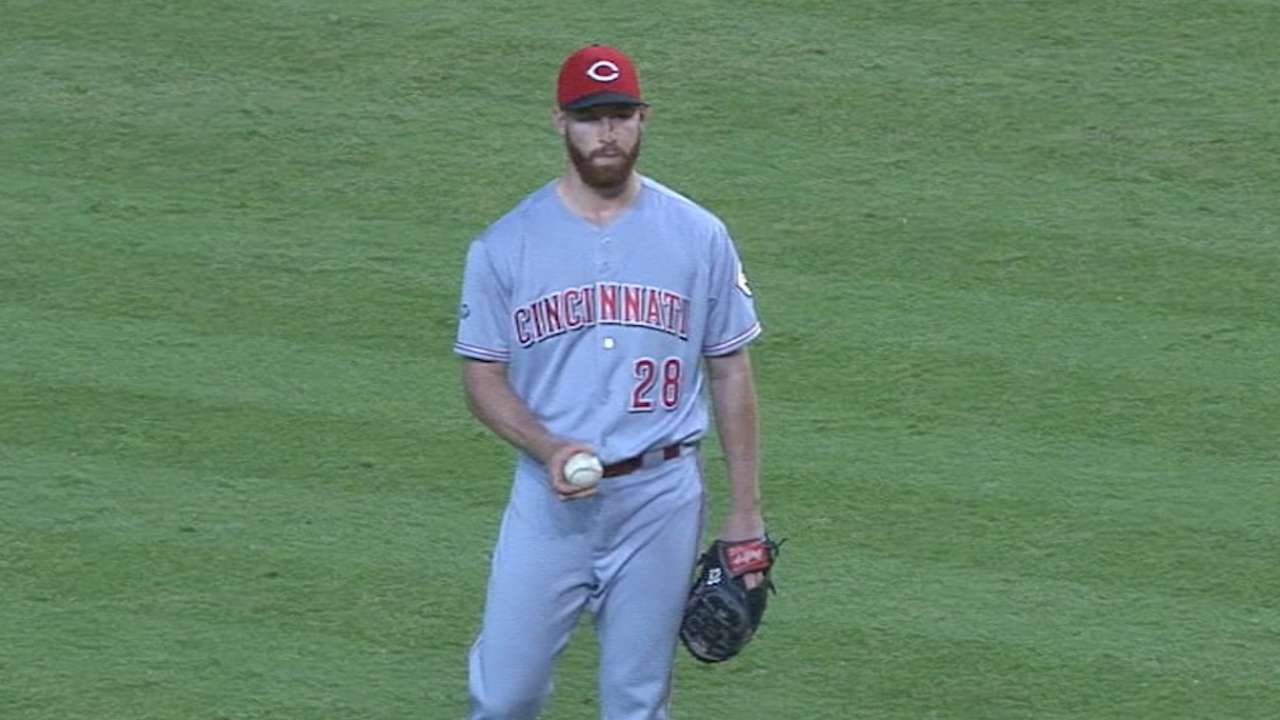 Time, money and hype have been invested in Jesse Winker for years. Now we see the corner outfield spots taken by Adam Duvall and Scott Schebler. Winker is not a reserve fill-in guy. Could he and some combination of pitchers from the system be traded possibly for a consistent starter?
-- Gayle P., Blacklick, Ohio
Prospects can always be commodities for future deals, but this isn't a time for the Reds to trade away their youth, especially Winker and young pitching. If the team was contending to get to the World Series in 2017 and adding an experienced starting pitcher was the difference in helping them get there, I might have a different view. Winker, the No. 3 prospect in the organization, still has some work to do anyway before the club faces the issue of where to put him. Although he did well with a slash line of .303/.397/.384 this past season for Triple-A Louisville, he hit three homers in 106 games. Let's see if the lefty-hitting Winker can develop his power. And as we saw in left field this past season, things can always change. Remember, Duvall and Schebler were a platoon there when the season opened.
• Submit a question to the Reds Inbox
What is a typical offseason like for Reds regular players? How much do they work out, hit or throw?
-- Rob H., Indianapolis
It varies by player, but most of them take October off completely to recover from the eight-month grind that began during Spring Training and went through a 162-game season. Hitters and pitchers might resume cardio work and lifting in November. Pitchers often begin a throwing program in December, closer to the holidays. Hitters may start hitting in December or January. Many of them go to a private training center with state-of-the-art facilities and trainers. Others might go to their local university or high school to get their baseball work in. Reds strength and conditioning coordinator Sean Marohn provides them with a blueprint to follow, coordinates with everyone's personal trainers and usually hits the road to visit each player in their hometown at least once.
Everything I read talks about Raisel Iglesias, Michael Lorenzen and a "third reliever" as a possible closer. Did everyone forget Tony Cingrani?
-- Vin L., Trumbull, Ct.
Cingrani, who notched 17 saves last season, isn't forgotten. But I can't make him a favorite to close yet. He is arbitration-eligible and, depending on what the club projects his raise to be, is not a solid lock to be tendered a contract. Besides a 4.14 ERA in 65 appearances, he had a 1.444 WHIP, with 34 of 65 first batters retired and 11 of 29 inherited runners scoring.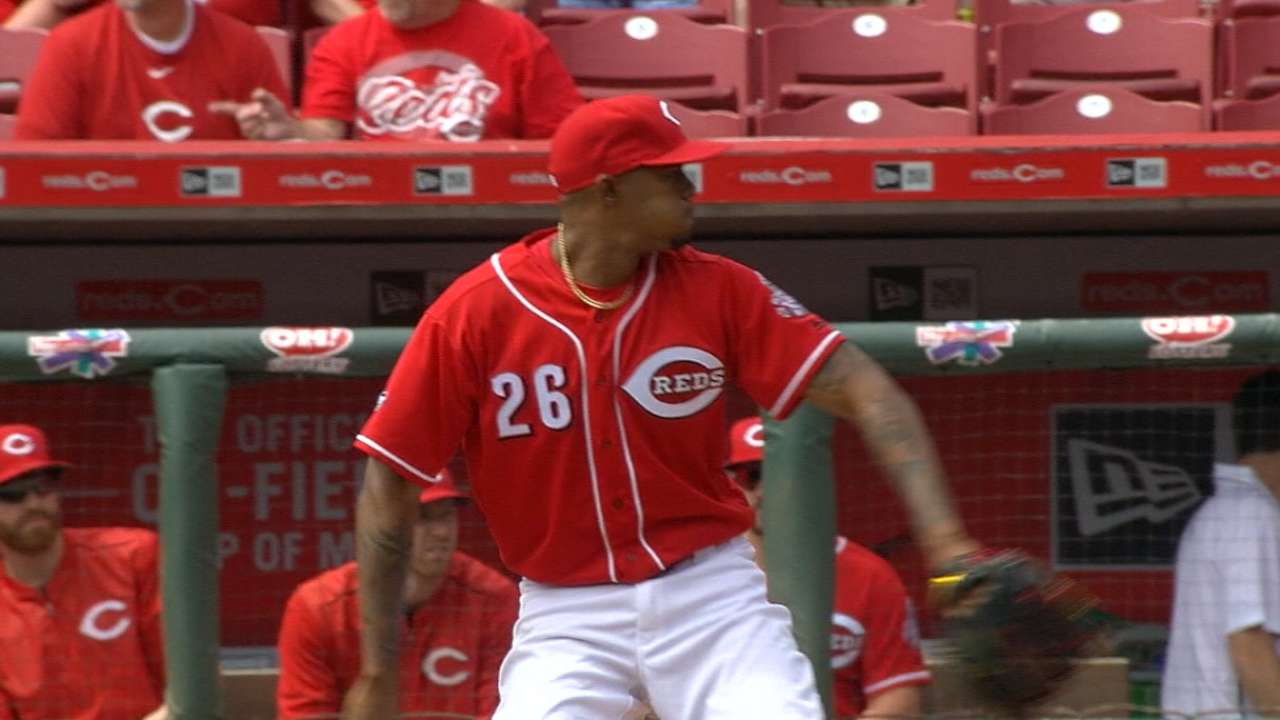 Who do you see making the 2017 rotation. Does Keyvius Sampson have any shot?
-- @MatthewVeasey
The top four spots seem likely to go to Anthony DeSclafani, Homer Bailey, Dan Straily and Brandon Finnegan. A lot of prospects are in line to compete for the remaining spot -- including Cody Reed and Robert Stephenson. The signing of a veteran free agent also wasn't ruled out by general manager Dick Williams. Once Sampson straightened some things out in Triple-A and returned, Reds manager Bryan Price really liked having him as a long reliever and spot starter. Take away a poor final outing of 2016 and Sampson had a pretty decent second half.
How does Joey Votto feel about staying with the Reds? Do you think he will get moved in a year or so?
-- @tscheik
I would never say never, but I don't count on Votto going anywhere. Here is what I wrote on the subject recently.
Mark Sheldon has covered the Reds for MLB.com since 2006, and previously covered the Twins from 2001-05. Follow him on Twitter @m_sheldon and Facebook and listen to his podcast. This story was not subject to the approval of Major League Baseball or its clubs.