Could either Fowler, Cespedes fit in Cardinals' plans?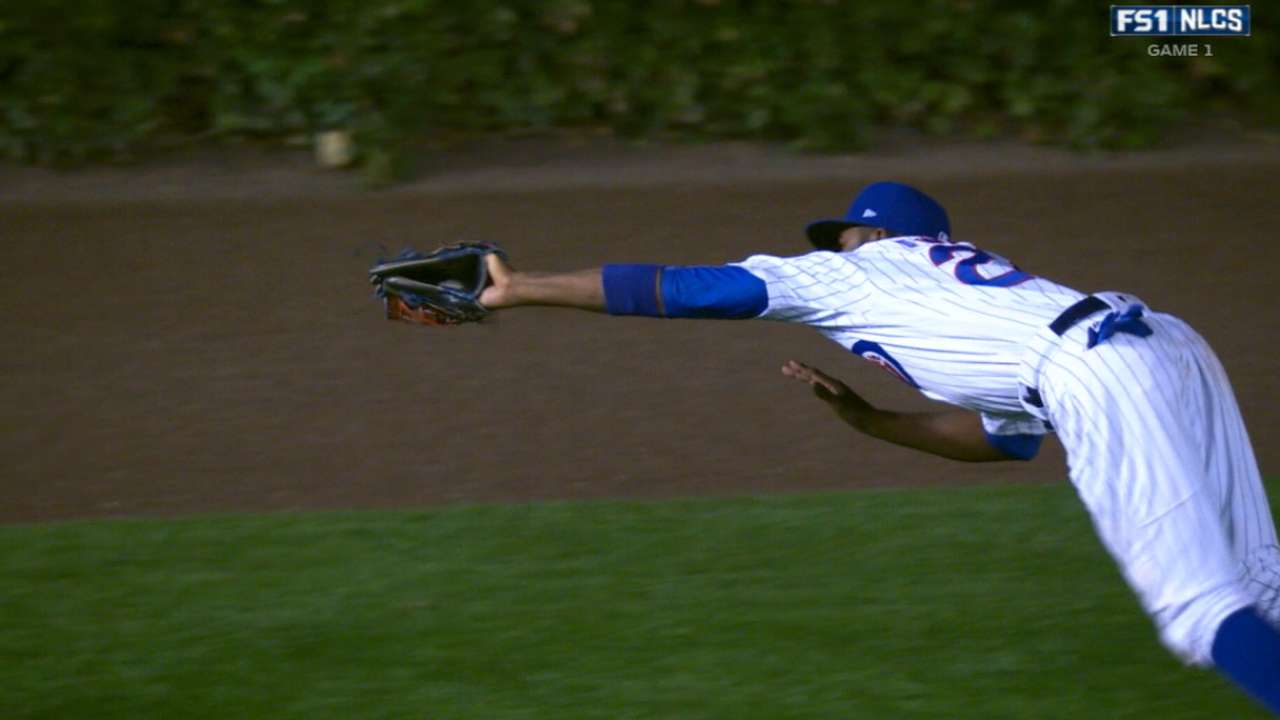 ST. LOUIS -- There's not a wealth of outfield talent on the free-agent market, but if the Cardinals decide to dip into it to address their current deficiency, two names will emerge at the top of that class.
Both Dexter Fowler and Yoenis Cespedes expect to command widespread interest, which is why both willingly chose to enter free agency. Fowler declined his part of a mutual option with the Cubs, and Cespedes opted out of his deal with the Mets. Both then turned down qualifying offers earlier this week.
So while the pair surveys its options this offseason, could either find a fit with the Cardinals? Here's a deeper look at the case for both outfielders:
Yoenis Cespedes: Based on his projected WAR of 3.2 for 2017, Cespedes is the best outfielder available on the free-agent market. The 31-year-old will command top dollar, too, which is why Cespedes chose to leave $47.5 million on the table by opting out of the final two years of his contract with the Mets.
There's no question that Cespedes is an offensive force. His slugging percentage (.537) from 2015-16 ranked 10th in the Majors, and he is coming off a season in which he posted an .884 OPS. For a Cardinals team that has lost Matt Holliday and Brandon Moss, adding a middle-of-the-order hitter would deepen and strengthen its lineup tremendously.
But -- and this is a big one -- the Cardinals' priority isn't solely on the offensive side. This is a team coming off a dismal defensive year, and it recognizes a need to improve in the field. Adding an above-average defender to play center would help in that regard. Cespedes is not that.
Of the 53 outfielders who logged at least 900 innings last season, Cespedes tied for 35th with -3 Defensive Runs Saved. He posted a -7 DRS over 495 1/3 innings in center. That's not the sort of defensive upgrade the Cardinals are seeking, even if Cespedes were to fit in left field and Randal Grichuk remain in center.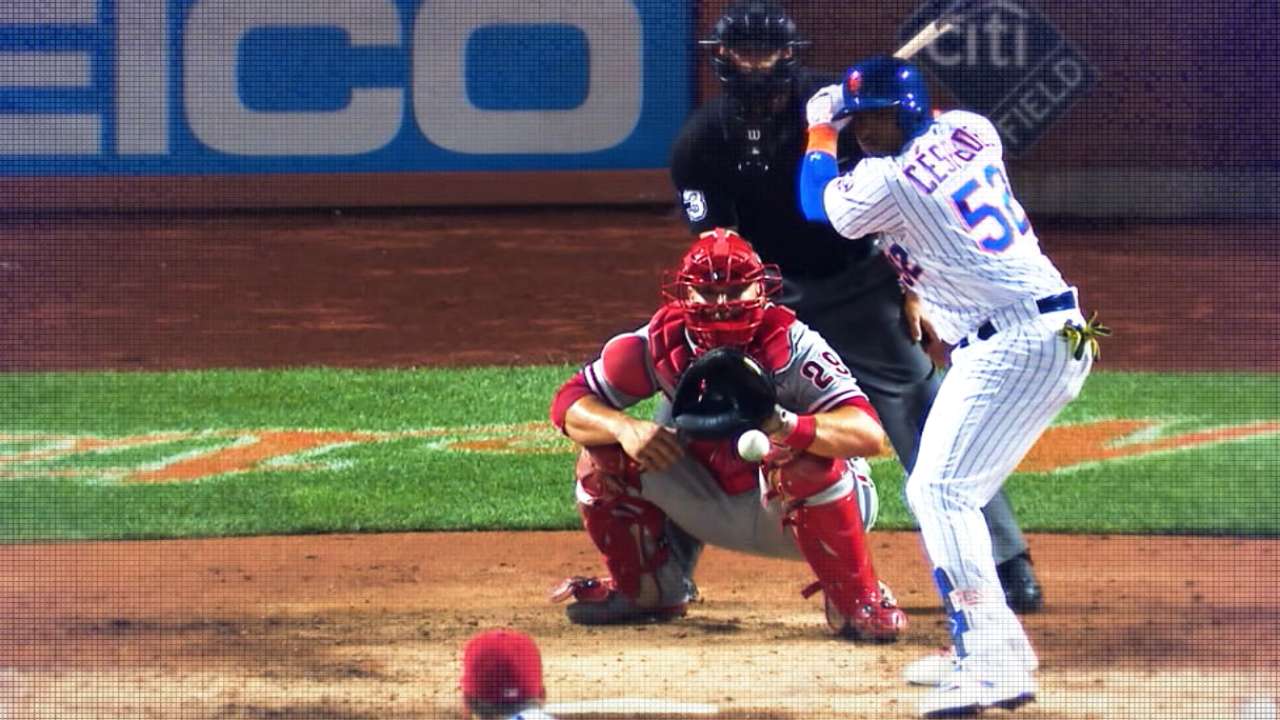 Dexter Fowler: Compared to Cespedes, Fowler would be a better fit. Last year, Fowler's attachment to the qualifying offer system reduced the number of interested suitors. Fowler is better positioned this offseason, especially after his value was on display throughout the postseason.
Fowler emerged as the catalyst the Cubs needed atop their lineup. His .393 on-base percentage ranked sixth in the National League, and the Cubs went 64-20 when Fowler tallied at least one hit. With a career OBP of .366, Fowler would be an intriguing leadoff option for the Cardinals, who could then drop Matt Carpenter into more of a run-production spot in the lineup.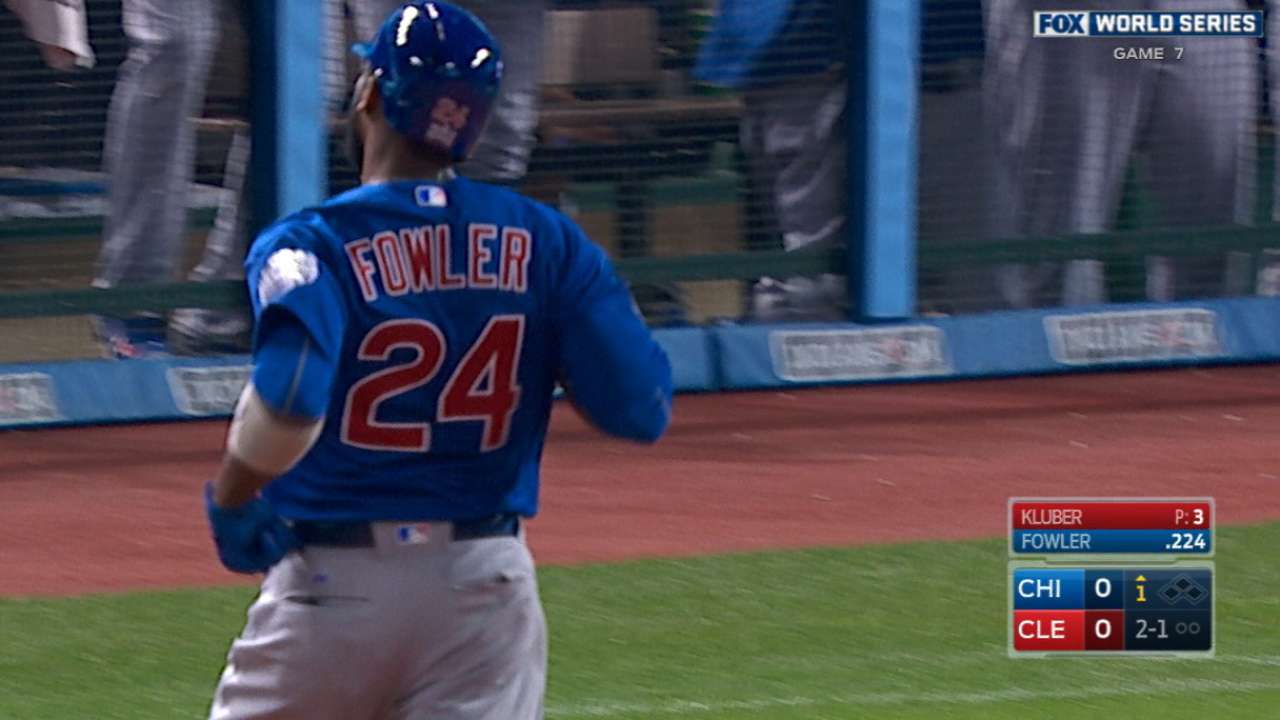 But what about the defense? Fowler, who turns 31 this March, profiles as a better fielder than Cespedes, but there are still questions about whether he'd represent the sort of upgrade the Cards desire. This past season marked the first since Fowler's rookie year (2008) that he ranked as an above-average defender, based on the DRS stat. After registering a -20 DRS in 2014 and a -12 DRS in '15, Fowler had 1 DRS in '16.
Fowler credited that improvement largely to positioning, and there's some validity to that. According to Statcast™, Fowler positioned himself, on average, 17 feet further back than he did a year ago. Still, with Busch Stadium's outfield more spacious than that of Wrigley Field and 2016 representing the exception in Fowler's defensive trajectory, it's fair to question how much he'd improve the Cardinals' defense.
Jenifer Langosch has covered the Cardinals for MLB.com since 2012, and previously covered the Pirates from 2007-11. Read her blog, follow her on Twitter, like her Facebook page and listen to her podcast. This story was not subject to the approval of Major League Baseball or its clubs.