Sherlock named third-base coach, catching instructor
Longtime D-backs coach takes over for Teufel
NEW YORK -- Tim Teufel, who has been in the Mets' organization for 24 of the past 30 seasons, has reached a career crossroads. The Mets announced on Tuesday that they have removed Teufel from his post as third-base coach, replacing him with longtime D-backs coach Glenn Sherlock.
The Mets plan to offer Teufel another job in the hope that he returns to the organization -- but there are no guarantees. A source said the team is considering Teufel for the Triple-A Las Vegas managerial job that Wally Backman recently vacated, among other positions.
"Tim Teufel has done an excellent job for us over many years in many different roles," Mets general manager Sandy Alderson said in a statement. "I hope he continues in the Mets organization. We are very pleased that Glenn is joining our Major League staff. He will fill a key role for us at third base and as a coach for our young catchers."
Teufel, 58, is best-known as an infielder on the 1986 World Series champion Mets. Five years after his retirement as a player in '93, Teufel joined the Mets as a scout in '98, remaining in the organization ever since. He served as an infield coordinator from 2001-02, then a Minor League manager at multiple levels beginning in '03. Since '12, Teufel has been the Mets' third-base coach. He was heavily involved in the Mets' defensive positioning and shifting responsibilities, often carrying a binder filled with spray charts around the clubhouse with him.
But Teufel came under fire at times this season, particularly for his decision to send Wilmer Flores home from second base in a Sept. 10 game against the Braves. Flores wound up breaking a bone in his right wrist in a home-plate collision, and he missed the rest of the season.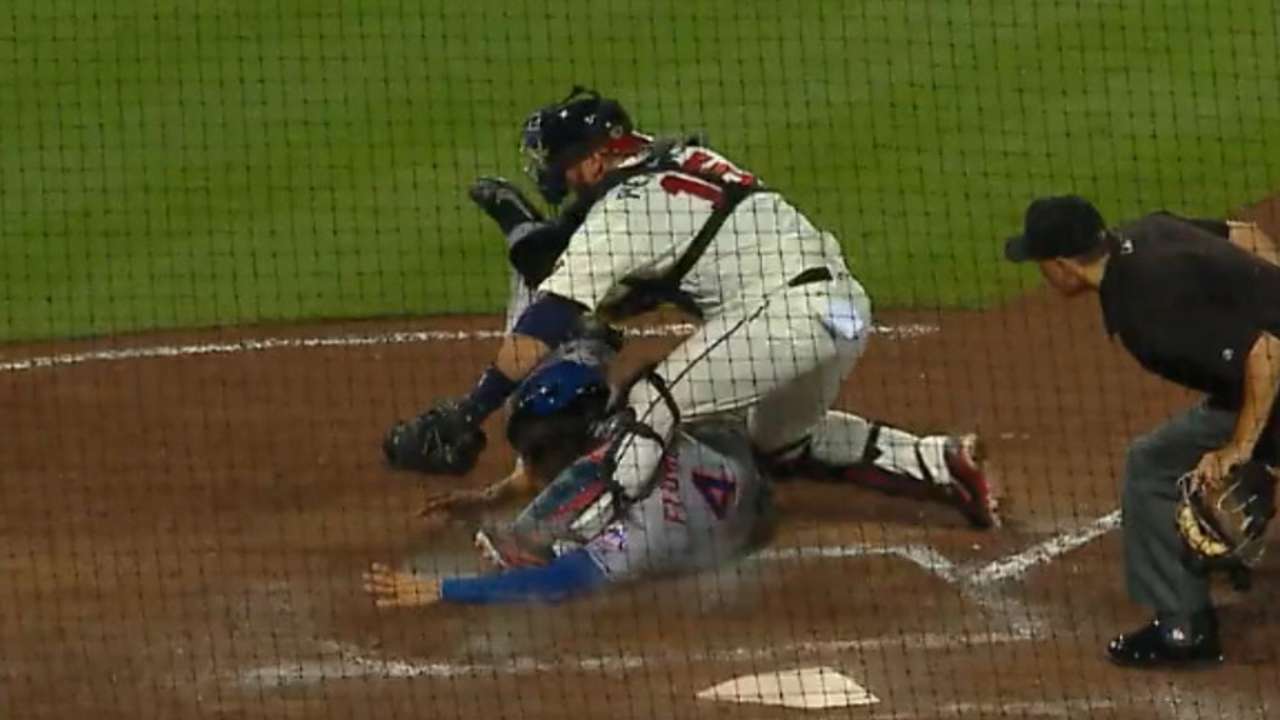 Beyond that, the Mets have had eyes on adding a full-time catching instructor to their big league staff since former bench coach Bob Geren departed a year ago. Sherlock brings that experience, while the Mets have a ready-made replacement at infield instructor in current bench coach Dick Scott.
An original D-back, the 56-year-old Sherlock had been a coach in Arizona's system since its inaugural season 19 years ago. Prior to taking over as Arizona's bench coach, he served as a bullpen and catching coach, first-base and third-base coach and Minor League catching coordinator.
Before joining the D-backs, Sherlock managed the Yankees' Gulf Coast League and Class A affiliates for three seasons, serving as Mariano Rivera's first professional manager in 1990. Sherlock also played seven Minor League seasons as a catcher in the Astros' and Yankees' organizations.
Anthony DiComo has covered the Mets for MLB.com since 2008. Follow him on Twitter @AnthonyDiComo and Facebook, and listen to his podcast. This story was not subject to the approval of Major League Baseball or its clubs.