Maddon finishes 2nd in NL MOY Award voting
Roberts takes home honor in first season managing Dodgers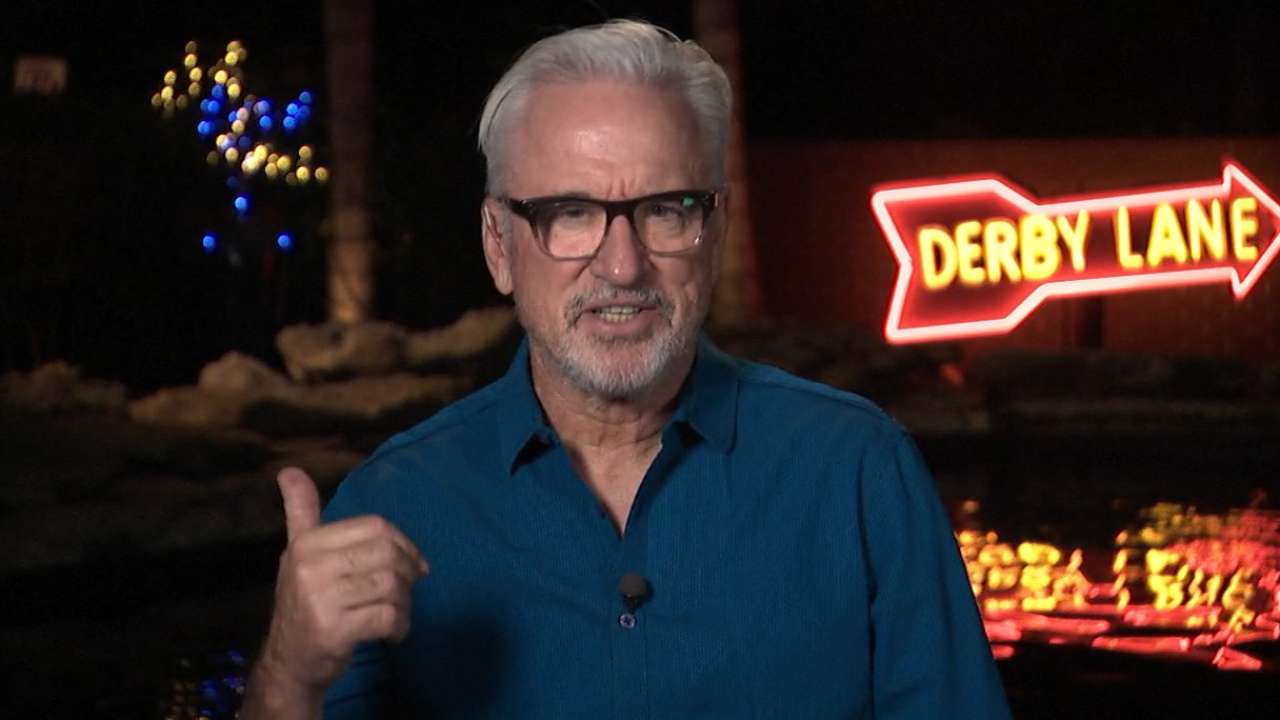 CHICAGO -- Joe Maddon guided the Cubs to the best record in the Major Leagues this season, but he finished second in the 2016 National League Manager of the Year Award voting by the Baseball Writers' Association of America, which was released Tuesday.
The Dodgers' Dave Roberts won the award, while the Nationals' Dusty Baker finished third. Voting was done by BBWAA members before the postseason began, so the Cubs' World Series championship was not a factor. Roberts was the only manager named on every ballot.
Roberts received 16 first-place votes, seven second-place votes and seven third-place votes for a total of 108 points. Maddon received eight first-place votes, eight second-place votes and six third-place votes for a total of 70 points.
Maddon has won the managerial honor three times, doing so with the Rays in 2008 and '11, as well as last year with the Cubs. The only managers to win the award four times are Bobby Cox and Tony La Russa.
• All-time NL Manager of the Year Award winners
Esurance MLB Awards week concludes Friday on MLB Network and MLB.com at 7 p.m. CT with the MLB Awards. Categories include Best Major Leaguer, Hitter, Pitcher, Rookie, Executive and Manager.
NL Manager of the Year Award voting
| Manager, Team | 1st | 2nd | 3rd | Points |
| --- | --- | --- | --- | --- |
| Dave Roberts, Dodgers | 16 | 7 | 7 | 108 |
| Joe Maddon, Cubs | 8 | 8 | 6 | 70 |
| Dusty Baker, Nationals | 4 | 12 | 10 | 66 |
| Terry Collins, Mets | 2 | 3 | 5 | 24 |
| Don Mattingly, Marlins | | | 2 | 2 |
The results were revealed on MLB Network on Tuesday night, and Maddon was sitting in his backyard with a neon "Derby Lane" sign in the background. That sign was from a dog track that former Cubs manager Don Zimmer used to frequent.
"That's my tribute to Coach Zimmerman -- that's what I called him," Maddon said. "Zim, extraordinary human being, and probably the best strategist I've ever been associated with."
Zimmer led the 1989 Cubs, known as the "Boys of Zimmer," to first place in the NL East. In two seasons in Chicago, Maddon has guided the team to 200 wins, the most by a Cubs manager in consecutive seasons since Frank Chance won 208 in 1909-10. Maddon is the second manager in franchise history to reach the playoffs in his first two seasons, joining Lou Piniella, who did so in 2007 and '08.
Maddon, 62, did keep things lively in his second season in Chicago. In Spring Training, he dressed up in '70s garb with a tie-dyed T-shirt, encouraged a visit by live bear cubs and shaved his head as part of a fundraiser. During the season, his creativity was on display as he tested the versatility of some of his players, including moving pitchers to the outfield. Kris Bryant was a perfect example, switching from third to the outfield with ease.
During the telecast, Maddon made a point of emphasizing how young the Cubs are, and that this is just the beginning.
"Everybody talked about us being the best team in baseball, but I'm here to tell you, these guys are young and lacked experience," Maddon said. "They're very green. When you see them at the end of the year performing like they did in the World Series and the playoffs, that's wonderful. They're going to get better. Our guys will continue to get better."
Carrie Muskat has covered the Cubs since 1987, and for MLB.com since 2001. She writes a blog, Muskat Ramblings. You can follow her on Twitter @CarrieMuskat and listen to her podcast. This story was not subject to the approval of Major League Baseball or its clubs.