Rangers positioned to go after Sale on trade market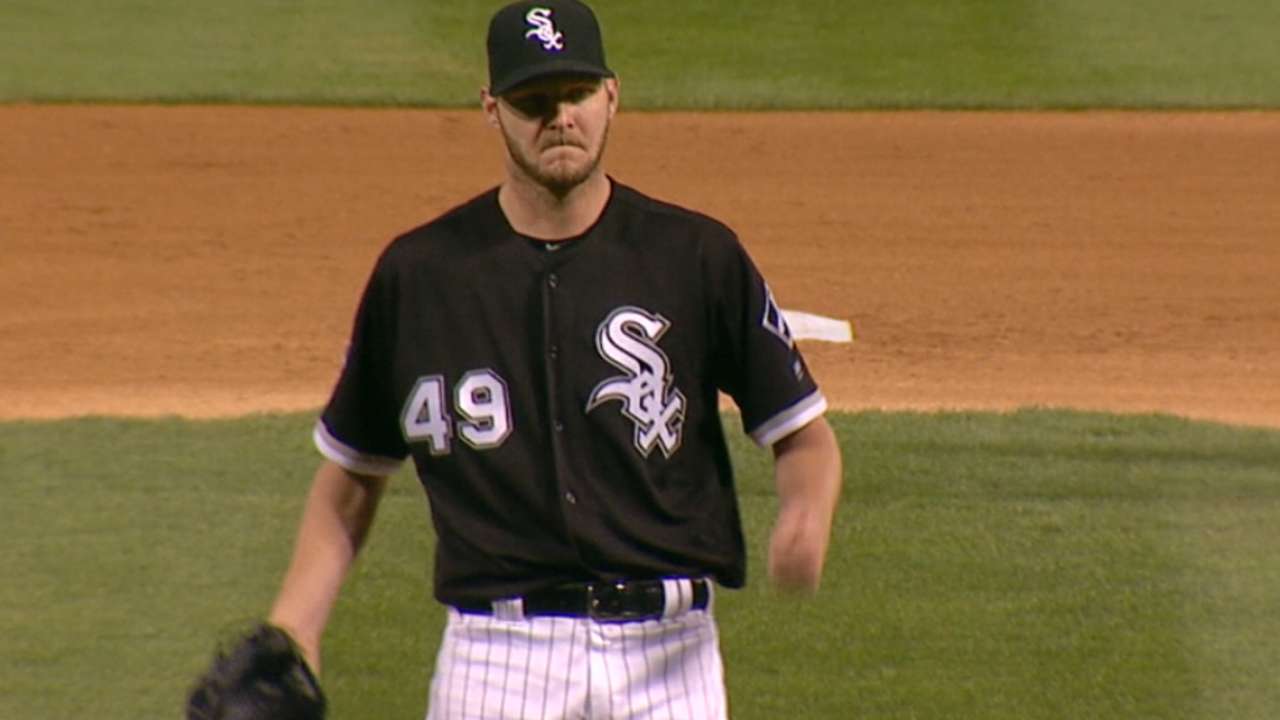 ARLINGTON -- The Rangers are in good position to make another strong run at pitcher Chris Sale if the White Sox are serious about trading him this offseason.
The Rangers had pursued Sale in July, and they have made starting pitching their priority this offseason. So Sale's situation is something they are monitoring carefully.
White Sox general manager Rick Hahn has made it clear his club is looking "long term" rather than short term. That doesn't mean trading Sale would be a part of a massive rebuilding program, but the White Sox are willing to listen just as they were in July.
"We've said over the years that none of our players are untouchable and we have an obligation to listen on everybody," Hahn told reporters Wednesday at the General Managers Meetings in Scottsdale, Ariz. "That hasn't changed. Perhaps there may be a heightened anticipation in the market that this time there may be a greater likelihood of a deal than in years past, but really our approach hasn't changed in that regard. We've always listened and we've always evaluated our options."
The Rangers are on their doorstep.
Texas' farm system has taken big hits over the last few years because of midseason trades that brought back pitcher Cole Hamels, catcher Jonathan Lucroy and designated hitter Carlos Beltran among others. But the Rangers still feel they are in position to make another big trade acquisition.
"I think we can," general manager Jon Daniels said when laying out the Rangers' overall offseason goals. "Our people have done such a good job. We have definitely traded a number of good players and we've graduated a number of good players. It definitely comes at a cost. There is no denying that. But that said, there's no doubt we have the ability to make another acquisition if we choose to go that way."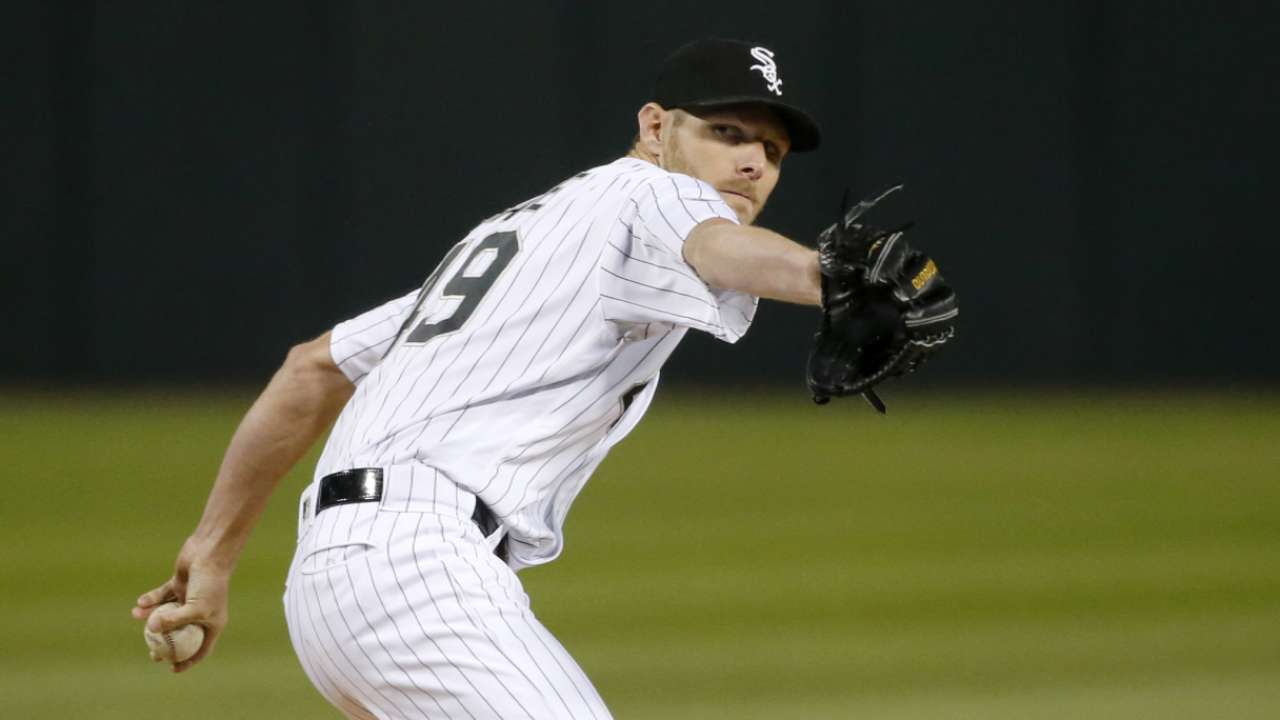 Sale, 27, remains one of the premier pitchers in the game after going 17-10 with a 3.34 ERA, a 1.04 WHIP and 233 strikeouts in 32 starts this past season. He is under contract for 2017 at $12 million, with club options for $12.5 million in '18 and $13.5 million in '19.
Those are club-friendly terms for a front-line left-hander in the prime of his career, but as the Rangers found out in July, the White Sox would demand a high price for Sale in return.
The Rangers' most attractive bargaining chips are their top young players: second baseman Rougned Odor, infielders Jurickson Profar and Joey Gallo, and outfielder Nomar Mazara. All were discussed in July.
Their top pitching prospects are left-handers Yohander Mendez and Brett Martin, and right-handers Ariel Jurado and Connor Sadzeck. First baseman Ronald Guzman and infielders Drew Robinson and Andy Ibanez are their top prospects close to the big leagues.
But the Rangers have highly regarded prospects at Class A and below that could be part of an attractive package for the White Sox. Outfielder Leody Taveras, 18, is considered one of the top young prospects in the lower levels anywhere in the Minor Leagues.
"It's usually easier to trade younger guys farther away just because of the time factor -- they are less likely to impact your team in the short term," Daniels said. "I also think as an industry people have realized that, and teams are focused at the lower levels knowing they have a chance to get somebody with a little more of an impact and higher upside if they are willing to be patient."
The White Sox have other starting pitching that could be available, including left-hander Jose Quintana and right-hander James Shields.
But Sale is the biggest prize, and the Rangers are back on him this offseason.
Rangers beat
• The Rangers have signed right-handed pitcher Allen Webster to a Minor League contract with an invitation to Spring Training. He pitched in 12 games for Samsung in the Korea Baseball Organization this past season and was 4-4 with a 5.70 ERA. He was 7-6 with a 6.13 ERA in 23 starts and five relief appearances with the Red Sox and D-backs from 2013-15.
• Triple-A infielder Matt Duffy has been released from his Minor League contract so he can play in Japan.
T.R. Sullivan has covered the Rangers since 1989, and for MLB.com since 2006. Follow him on Twitter @Sullivan_Ranger and listen to his podcast. This story was not subject to the approval of Major League Baseball or its clubs.