Padres weigh decision on bringing back Jay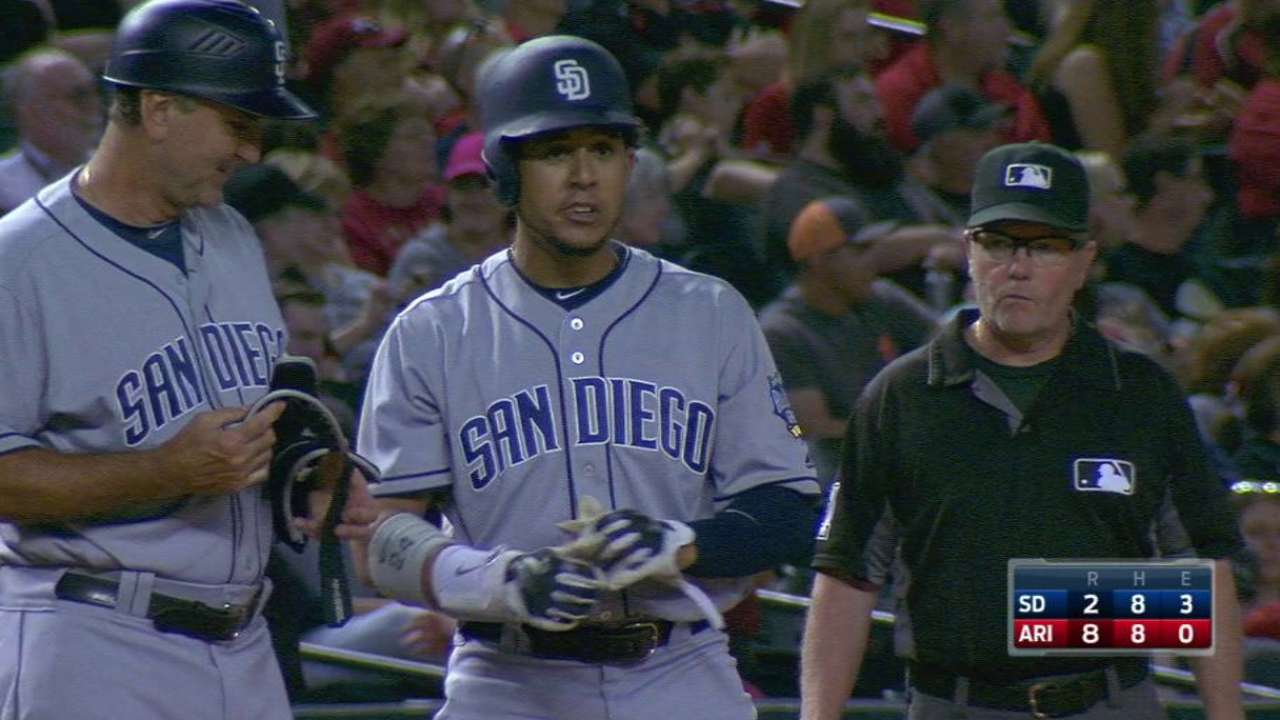 Now, the Friars are faced with a bit of a dilemma. Upton and Kemp are out of the equation, having been dealt before last season's Trade Deadline. But Jay is a free agent, and the Padres are mulling a potential reunion.
"Jon, he brings a lot of positives to the table," general manager A.J. Preller said last week. "He's going to have a lot of interest from other clubs, as well. You've got to weigh that out, because you don't want to take away [playing time] from some of the guys. ... But Jon's a guy that we're interested in bringing back. That's going to be the big question for us. How do you balance that?"
Why the Padres will re-sign Jay
1. He's their most versatile outfielder
If Jay returns, the Padres would undoubtedly use him in the same role they did in September. Jay played all three outfield positions, and he played against both righties and lefties -- given his practically even splits. By re-signing Jay, the Padres wouldn't be holding back the development of one specific player. Jay could play four or five times per week, while giving the young outfielders a respite from the grind of a big league season.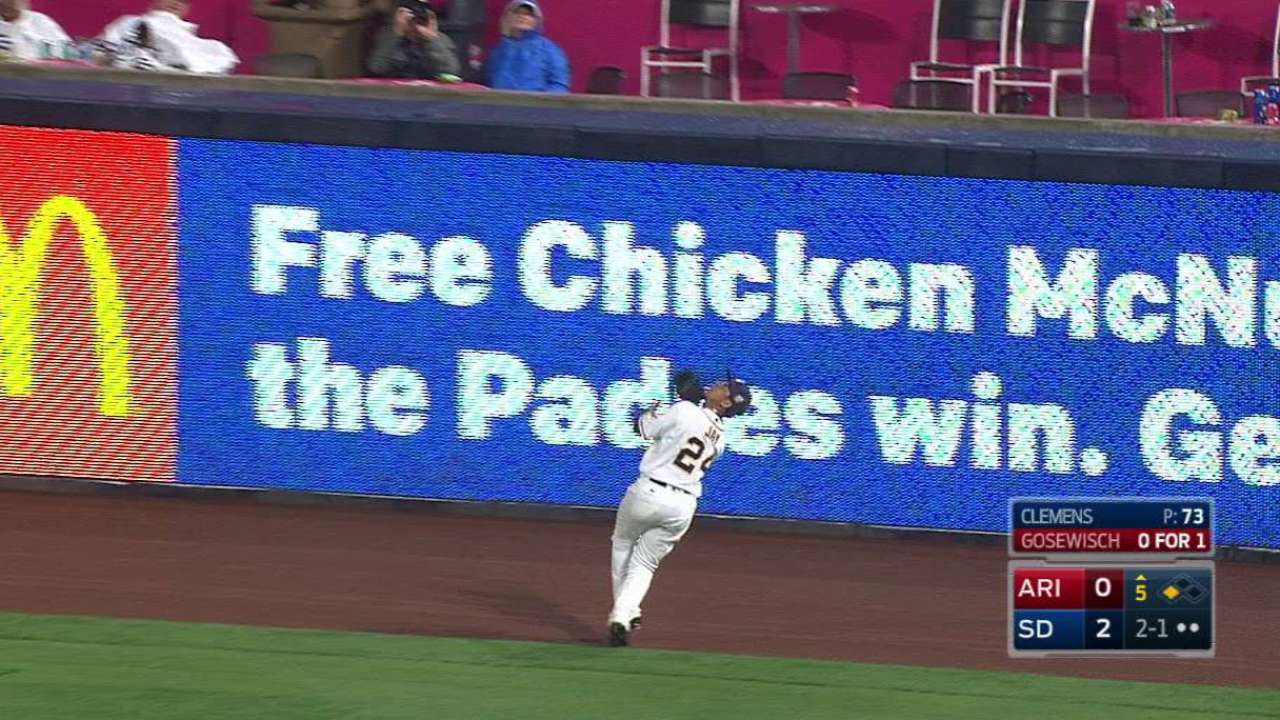 2. He's an important veteran presence
You'd be hard-pressed to find an injured player more involved in a team's day-to-day proceedings than Jay was last season. After he fractured his right forearm last June, Jay remained on the top step of the dugout and was instrumental in the development of Jankowski and Dickerson. They raved about Jay's teachings, as though he were a coach. As it stands, the Padres have very little veteran presence on the 2017 roster, and signing Jay would go a long way toward changing that.
3. He clears room for a trade
This is probably the aspect of a Jay reunion that has been talked about the least. If the Padres bring in an outfielder -- and obviously, Jay is their first choice -- it would clear room for a potential trade. Preller has fielded calls from opponents on Jankowski and Dickerson. With Jay back in the fold, it would be a lot easier to see the Padres potentially dealing one of them for some rotation help.
Why the Padres won't re-sign Jay
1. He'll take playing time away from the youngsters
This is quite clearly the biggest drawback of a Jay return. Jankowski and Dickerson were given an opportunity last season, and they ran with it. Who's to say Margot and/or Renfroe wouldn't do the same in 2017? The Padres are trying to build for the future. The faster they hand the keys to their talented young outfielders, the faster they'll know what they have to work with.
2. His value might be too high on the open market
You may have heard already, but this year's crop of free agents isn't exactly loaded. Jay figures to be sought after by a handful clubs looking for a versatile third or fourth outfielder. The Padres would love to have Jay back, but it's unclear if they'd be willing to commit multiple years to a player entering his age-32 season -- not to mention the fact that Jay has played just 169 games in the past two years combined.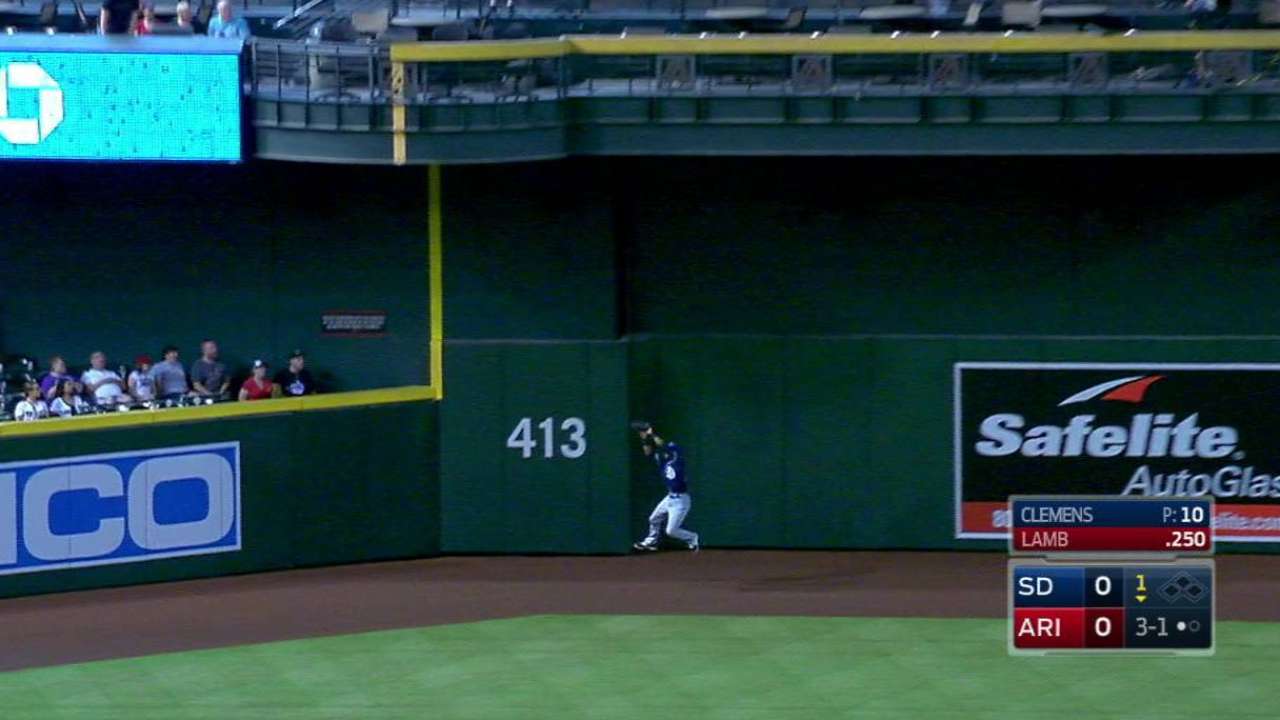 3. Outfield isn't the club's top priority
The Padres have far greater concerns this offseason than adding an outfielder. (They'd likely be content to open the 2017 campaign with a trio of Dickerson/Jankowski/Renfroe.) Preller confirmed last week that the club isn't going to splurge in a thin free-agent market. In that regard the Padres might be better served allocating their resources toward a couple of starting pitchers and a shortstop to compete with Luis Sardinas.
AJ Cassavell covers the Padres for MLB.com. Follow him on Twitter @ajcassavell. This story was not subject to the approval of Major League Baseball or its clubs.