Qualifying offers impact Marlins' offseason plan
Upgrading pitching staff remains top priority, but price may be steep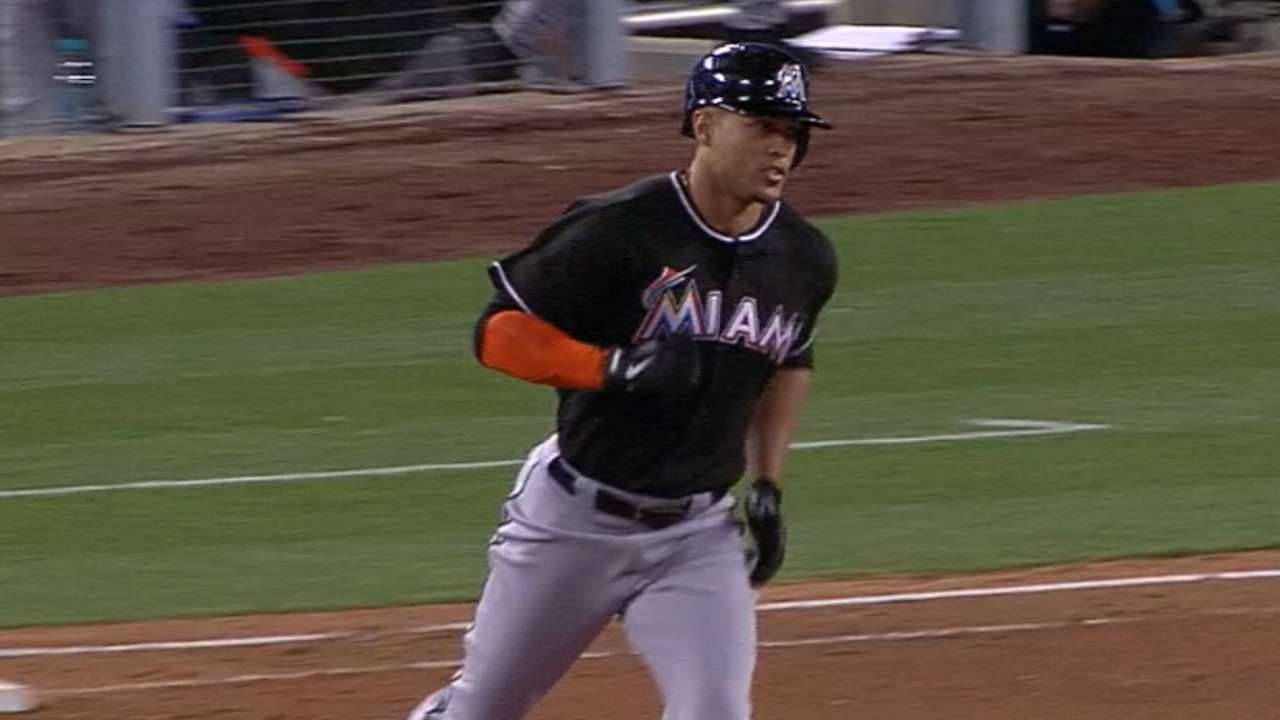 MIAMI -- One potential free-agent starter is off the market, while one high-profile closer remains available, but with a catch. Jeremy Hellickson accepted a $17.2 million qualifying offer to stay with the Phillies on Monday, while Kenley Jansen rejected a similar offer from the Dodgers.
Miami is exploring all pitching options, and Hellickson was a potential free-agent target. Jansen is intriguing because he previously pitched for Marlins manager Don Mattingly with the Dodgers.
Now that the deadline for pending free agents to accept or decline their qualifying offer has passed, player signings should pick up over the next few weeks.
The Marlins are in the market for starting pitching, and they had conversations with the Phillies about Hellickson before the Aug. 1 non-waiver Trade Deadline.
With Hellickson locked up, there's now one fewer available starter in an already thin free-agent market for rotation help.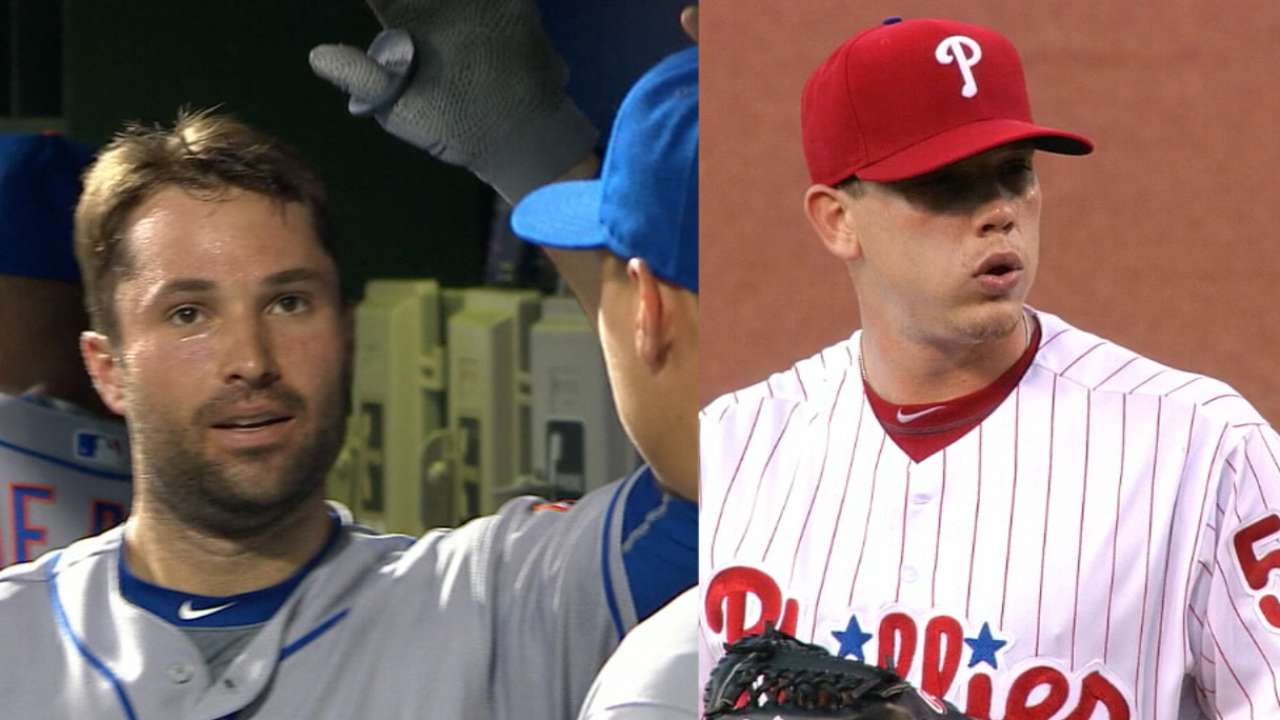 There are several proven free-agent relievers, with Jansen being among the most prominent. But even though he declined his qualifying offer, if the right-hander signs elsewhere, the Dodgers will receive Draft pick compensation. For Miami, this means parting with the 14th overall Draft pick in 2017 if it signs Jansen.
With an already depleted farm system, the club is unlikely to relinquish its top pick for any player who declined a qualifying offer. That list includes outfielders Yoenis Cespedes and Mark Trumbo.
Pitching remains the Marlins' top priority. But it will be tough to upgrade the rotation without moving at least one core position player.
"Anytime you're shopping in the pitcher's market, it's a challenge, because it's something all teams covet and all teams are seeking," Marlins president of baseball operations Michael Hill said last week at the General Managers Meetings. "So you just hope you can find the right fit and right combination to make something work."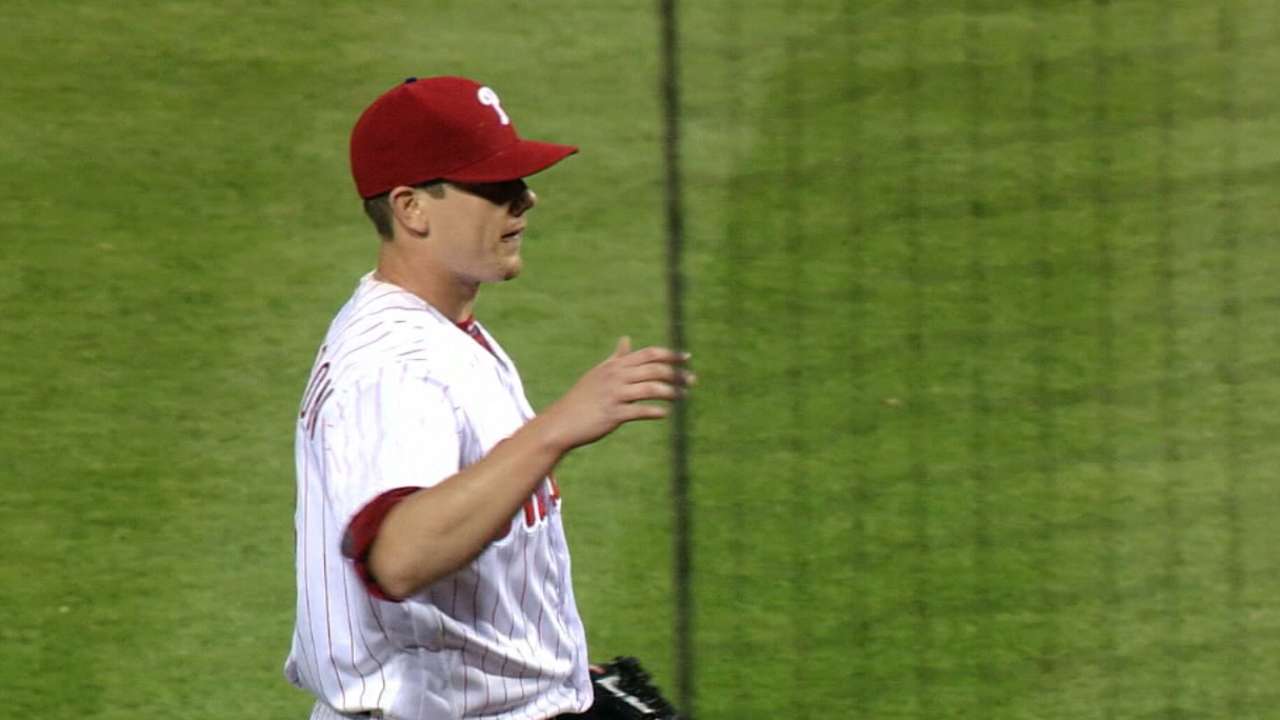 Center fielder Christian Yelich and catcher J.T. Realmuto are two of the core pieces the Marlins are not willing to trade. They want to build around them. But already there is speculation Miami may be open to dealing outfielder Marcell Ozuna and shortstop Adeiny Hechavarria to help improve the rotation.
So far, the Marlins have not indicated they'd be willing to trade three-time All-Star Giancarlo Stanton, who has a full no-trade clause. The 27-year-old slugger's salary jumps from $9 million in 2016 to $14.5 million in '17, and it rises to $25 million in '18. He can opt out of his contract after the '20 season.
Without a more favorable local television deal, which expires in 2020, it will be difficult to retain the franchise's all-time home run leader.
The Marlins have repeatedly said they don't want to break up their core, but will that stance change if teams make tempting offers?
"We like our position player core, and we'll put it up against anybody in the National League," Hill said at the GM Meetings. "Now the goal is to find a way to fortify our pitching."
Joe Frisaro has covered the Marlins for MLB.com since 2002. He writes a blog, called The Fish Pond. Follow him on Twitter @JoeFrisaro and listen to his podcast. This story was not subject to the approval of Major League Baseball or its clubs.