Kluber has strong case for AL Cy Young Award
Tribe ace posted dominant campaign to help club to AL Central crown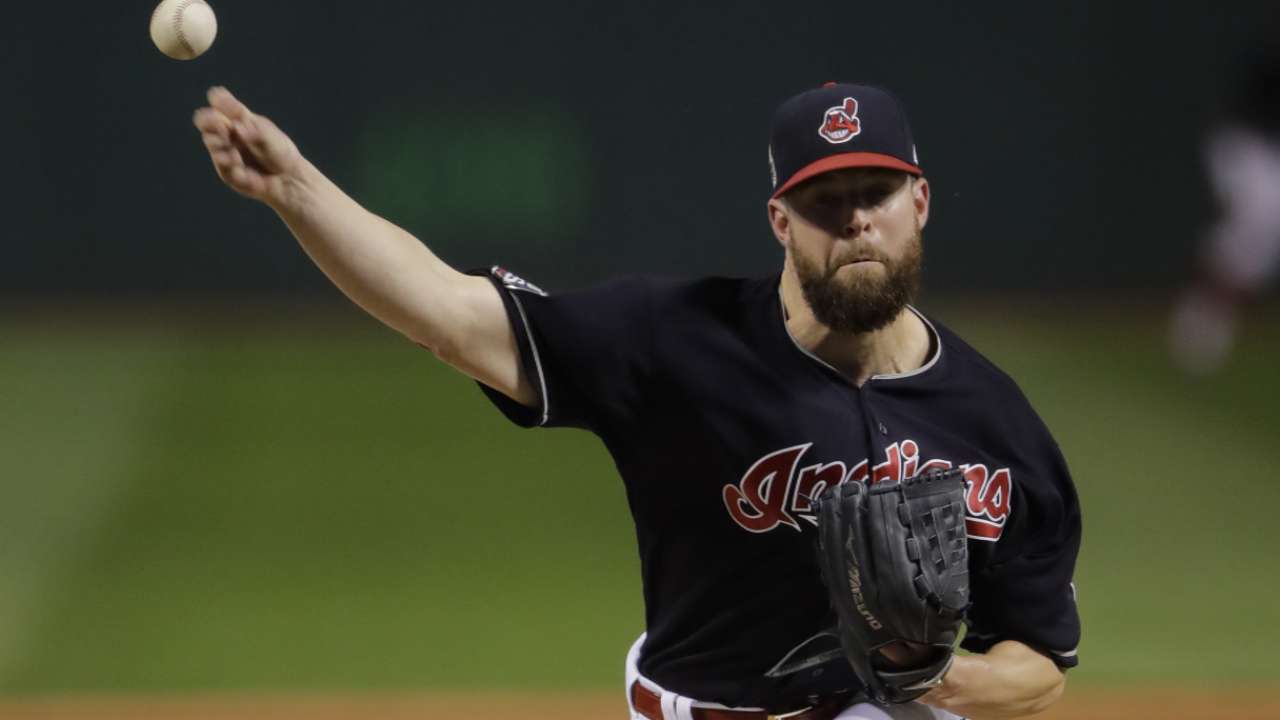 CLEVELAND -- The Indians' rotation went through a series of ordeals this season that could have derailed the team's postseason hopes. Amidst all the setbacks, Corey Kluber kept logging quality innings, serving as a stabilizing force and helping lead Cleveland to an American League Central crown.
When Kluber captured the AL Cy Young Award in 2014, he did so as a breakout star for the Tribe. This year, Kluber finds himself among the top three vote-getters for the annual award from the Baseball Writers' Association of America -- alongside Detroit's Justin Verlander and Boston's Rick Porcello -- but the pitcher's Cy Young candidacy this time is as a bona fide ace.
• Complete 2016 Awards coverage
"He's kind of grown up into this pitcher right in front of us," Indians manager Terry Francona said during the postseason. "It's been fun to watch."
The Cy Young Awards for the AL and the National League will be unveiled on Wednesday in a 6 p.m. ET special on MLB Network.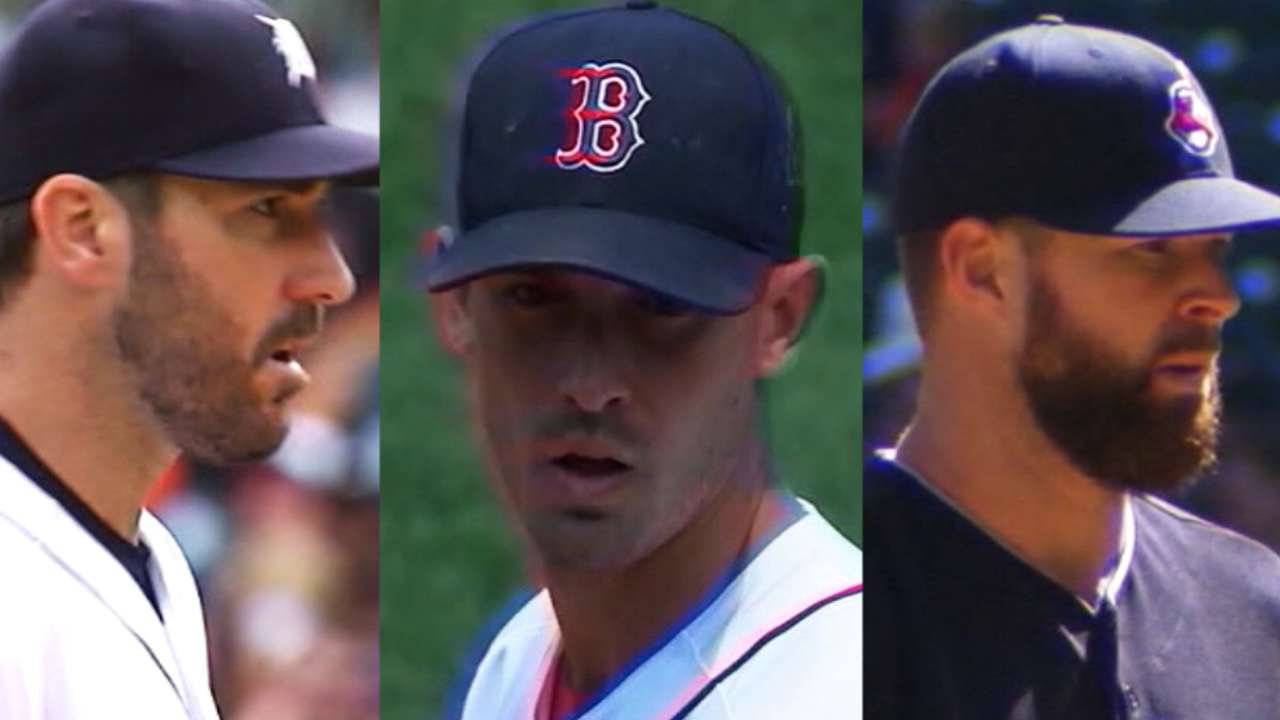 There is no clear-cut favorite for the AL Cy Young Award this year. Verlander, Porcello and Kluber and extremely close in terms of the statistics, and any one of them would be worthy of recognition. An argument could also be made for Orioles closer Zach Britton, White Sox starters Chris Sale and Jose Quintana, and Blue Jays starters Aaron Sanchez and J.A. Happ, along with a handful of others.
The best way to consider Kluber's case is to look at the context. Not only did Kluber post exceptional numbers across the board, the right-hander was the rock within Cleveland's starting staff.
Carlos Carrasco was shelved twice during the season due to injuries. Danny Salazar dealt with a variety of arm issues and missed time, too. Cody Anderson's April woes cost him the rotation job he won during the spring. Trevor Bauer began the year in the bullpen. Josh Tomlin endured a rough August, leading to a temporary removal from the rotation. Mike Clevinger had the kind of ups and downs expected from a rookie.
Through it all, Kluber was there to shore up the staff.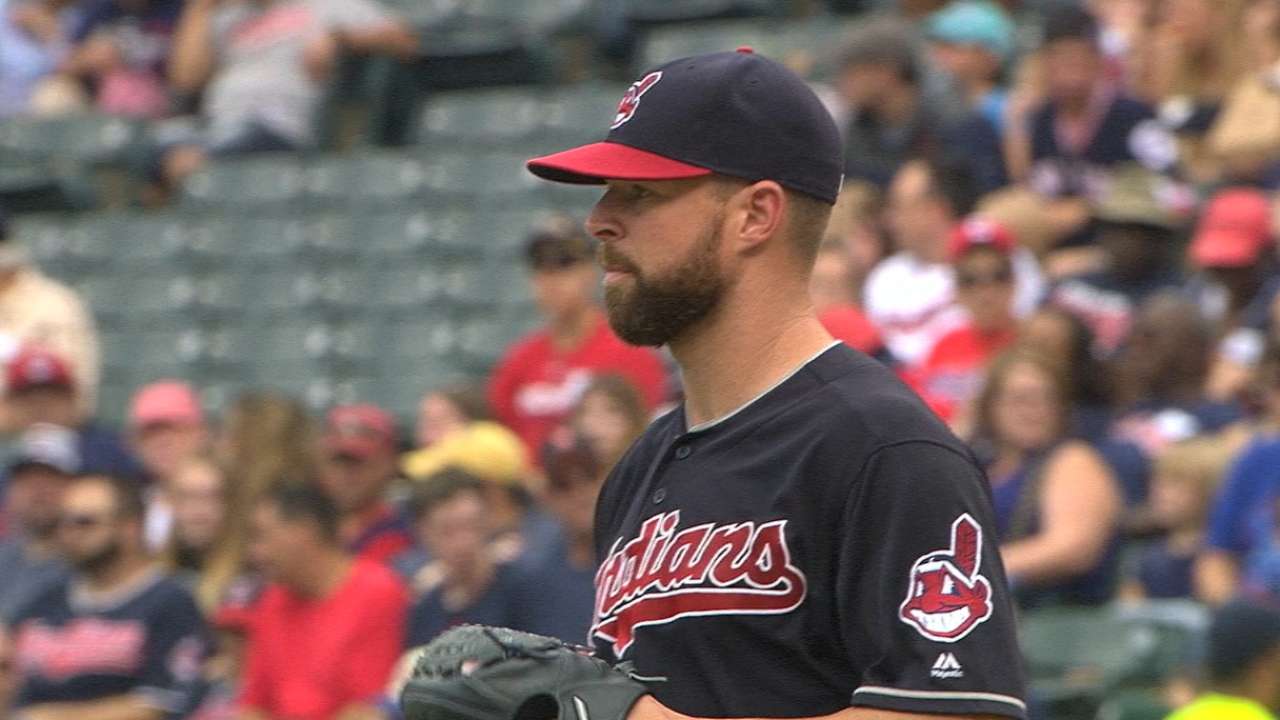 "That's our stud," Indians second baseman Jason Kipnis said during the playoffs. "If you ask everybody in here who you want on that mound, you're going to get Corey Kluber as the answer."
In 32 starts this past season, Kluber went 18-9 with a 3.14 ERA in 215 innings, in which he struck out 227 and walked 57. His season was cut short due to a minor quadriceps issue at the end of September, but Cleveland was cautious due to Kluber's importance to the postseason. The Indians leaned on Kluber for six starts (three in the World Series) during the playoffs.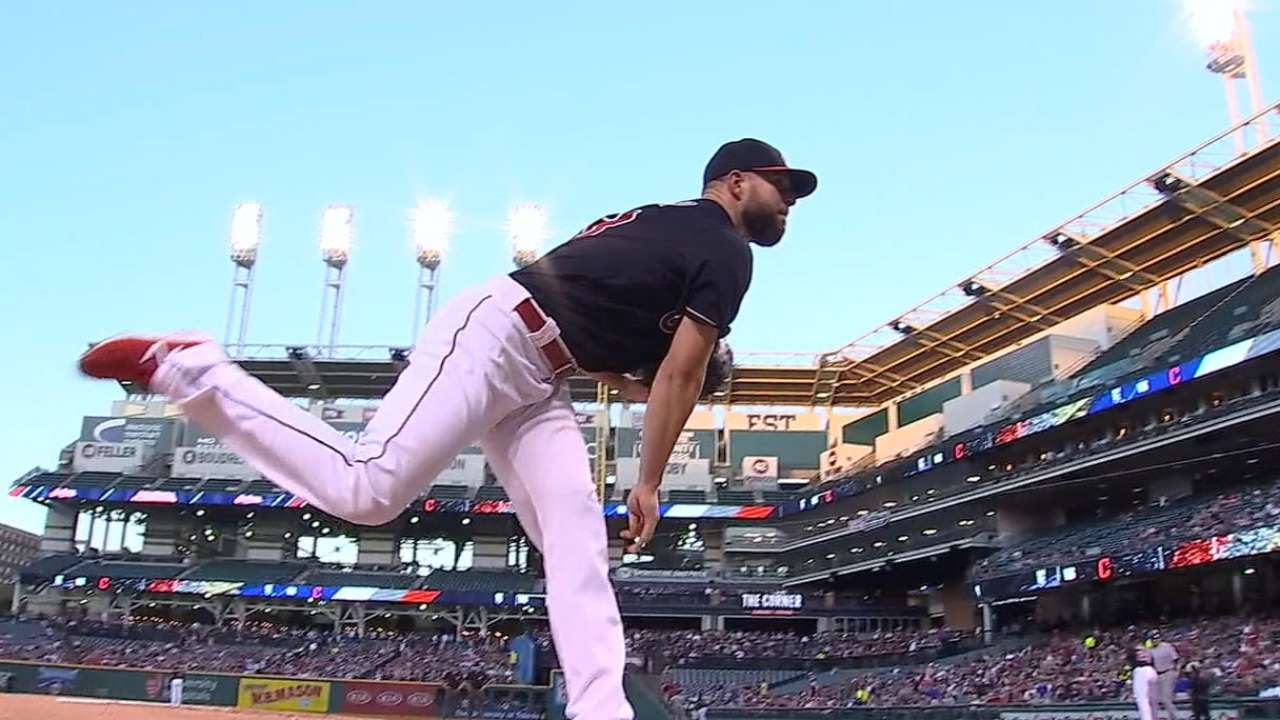 Among AL starters, Kluber finished first in Fielding Independent Pitching (3.26), second in bWAR (6.5 per Baseball Reference) and fourth in fWAR (5.1 per Fangraphs). He was among the top five in the AL in ERA, innings, strikeouts, WHIP (1.06), shutouts (two), opponents' average (.216), home runs per nine innings (0.9), strikeout percentage (26.4) and strikeout-minus-walk percentage (19.8).
"I think every young pitcher, even every professional pitcher, should watch him pitch," Indians relief ace Andrew Miller said. "It's just a treat. He's so good. The way he can manipulate the ball is incredible. We're really lucky to have him on our side, because he's our horse."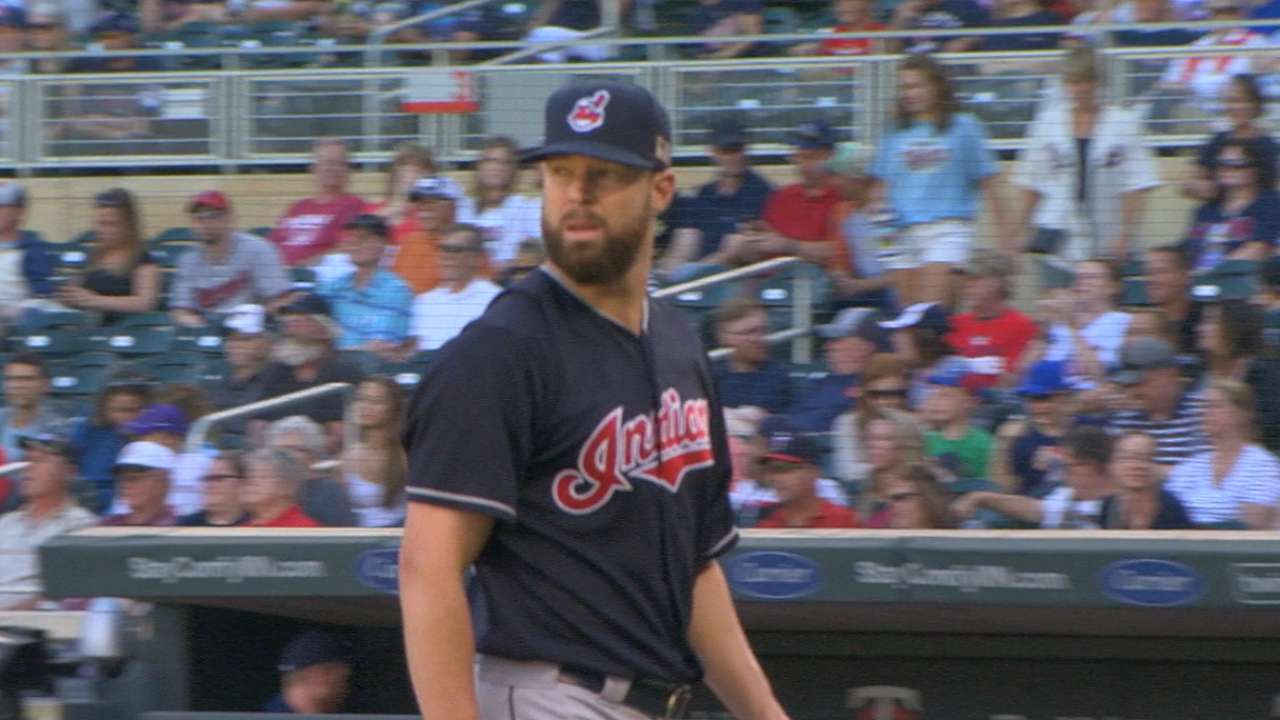 Cleveland's status as the division winner could play in Kluber's favor, though Porcello posted similar numbers and won 22 games in a breakout showing for the AL East-champion Red Sox. Verlander ranked first among AL starters in multiple categories -- including WAR (both versions), strikeouts, strikeout rate, opponents' average, WHIP and Win Probability Added -- but Detroit finished behind the Tribe.
Each of the three AL Cy Young Award finalists is deserving of close inspection, and each has an argument for winning the award, but Kluber's impact on Cleveland's season is undeniable.
"There's a fire though that burns in there that maybe people don't see," Francona said. "His work ethic is probably second to none. His routines are impeccable during the year, and there's a reason that he holds his stuff all year."
Jordan Bastian has covered the Indians for MLB.com since 2011, and previously covered the Blue Jays from 2006-10. Read his blog, Major League Bastian, follow him on Twitter @MLBastian and listen to his podcast. This story was not subject to the approval of Major League Baseball or its clubs.