MLB.com Columnist
Richard Justice
Rookie monsters: Three worthy of Award
Seager obvious choice in NL, but Sanchez's surge could have unseated Fulmer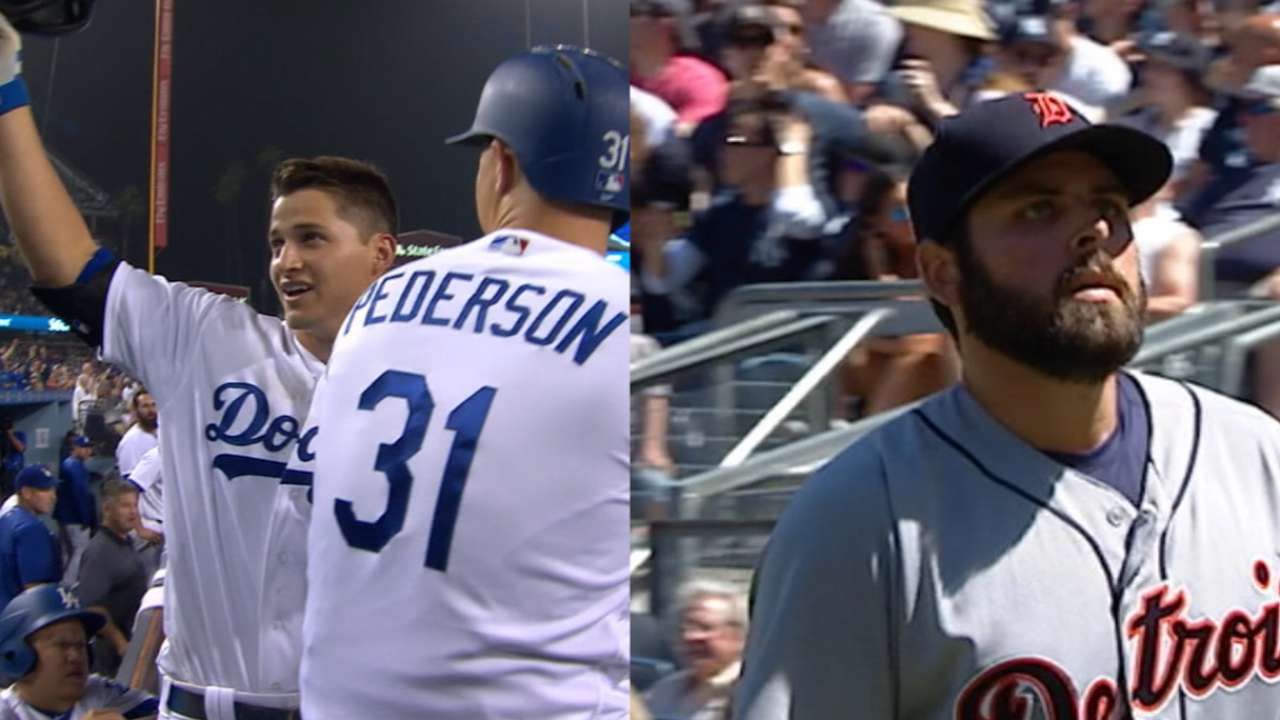 There's no arguing with either Rookie of the Year Award winner: Dodgers shortstop Corey Seager or Tigers right-hander Michael Fulmer. With one of them, there really was no argument against him. With the other, well, we'll get to Yankees catcher Gary Sanchez later.
First, Seager. He wasn't just the National League's dominant rookie in 2016. He was one of its dominant overall players.
Seager has been projected as a top 20 player in the game for a couple of years, and he didn't disappoint anyone in his first full season.
At 22, Seager was a unanimous first-place pick on all 30 ballots, and if there's any suspense, it's how high he'll finish in the NL Most Valuable Player Award voting.
Cubs third baseman Kris Bryant is expected to win that honor, but Seager's 193 hits were the second most among all NL players, and his 6.1 Wins Above Replacement was fourth overall in the NL, trailing only Bryant (7.7), Colorado's Nolan Arenado and Atlanta's Freddie Freeman (6.5), according to Baseball Reference.
Seager's defensive metrics made him one of baseball's 10 best defensive shortstops. Offensively, he did everything well, posting 40 doubles, 26 homers, a .365 on-base percentage and an .877 OPS.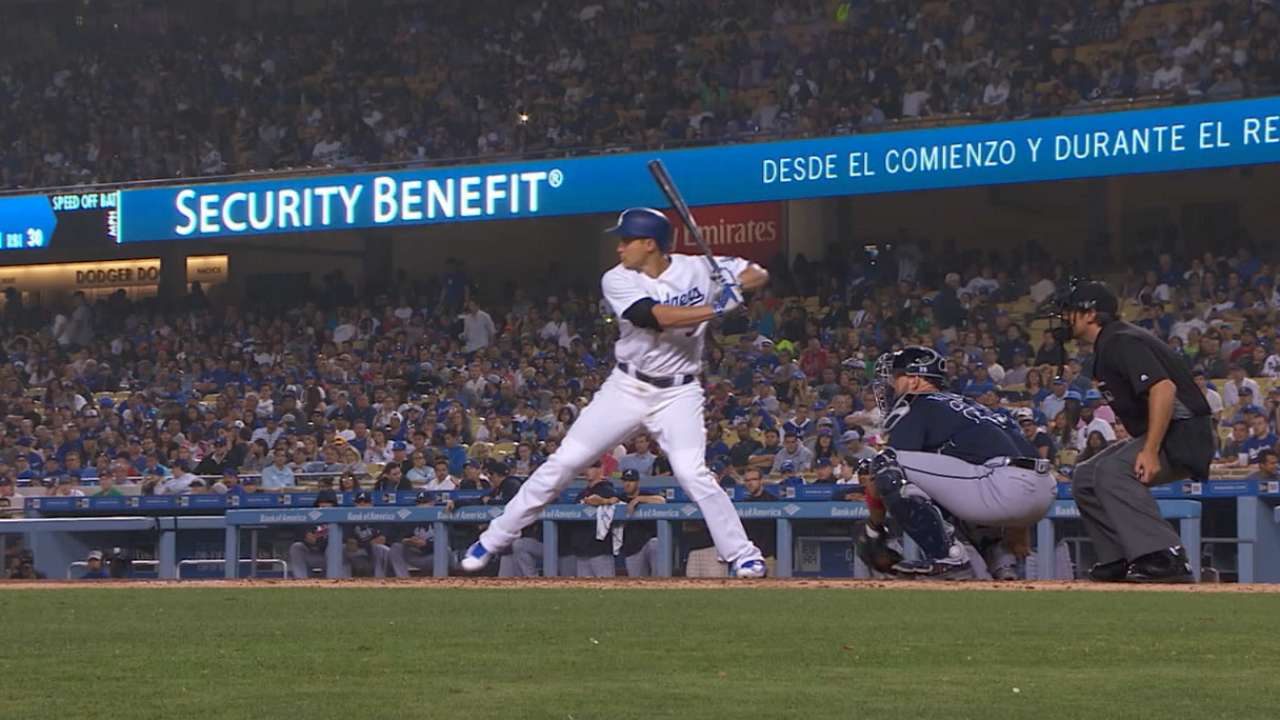 The Dodgers made Seager the 18th pick of the 2012 Draft, and after two pro seasons, he was widely seen as a future star. At the beginning of the 2015 season, MLB.com rated him the No. 7 prospect in the game.
Seager made his debut on Sept. 3, 2015, and he has been one of the NL's best players ever since. In 184 career regular-season games, he has 48 doubles, 30 home runs and a .312 batting average.
In a season when plenty of other high-end young talent arrived, including Washington's Trea Turner, who finished a distant second in the balloting, Seager stood out.
Now, about the American League Rookie of the Year Award. Fulmer, 23, made his Major League debut for the Tigers on April 29 and put together a very solid rookie season.
Fulmer finished 11-7 with a 3.06 ERA, and Detroit won 19 of his 26 starts. He did it with power, sporting a 95-mph fastball and 88-mph slider offset by an occasional changeup.
Manager Brad Ausmus did a nice job limiting Fulmer to 159 innings and allowing him to exceed 103 pitches only three times. He allowed three runs or fewer in 21 of 26 starts, and during a five-start stretch in May and June, he allowed just one earned run over 34 1/3 innings.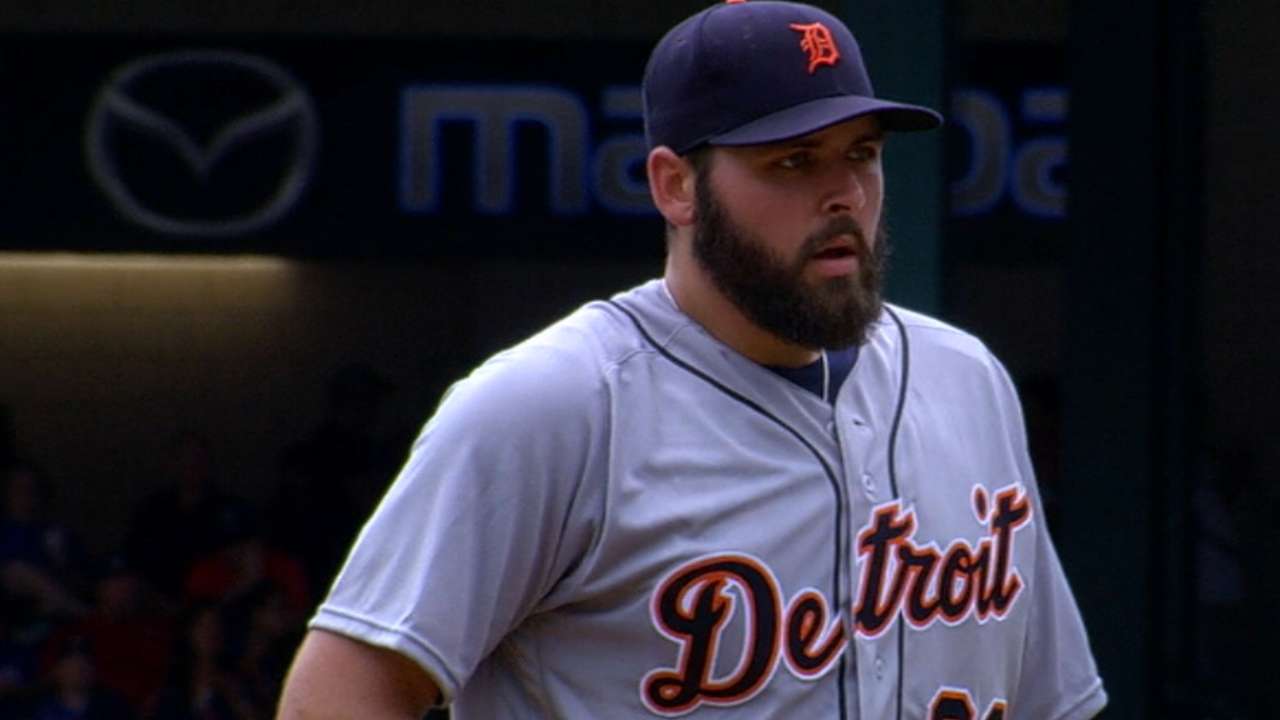 However, there was a legitimate case to be made for Sanchez. Considering that he was in the big leagues for only two months, it's a bit more difficult one to make
But those two months were historically good. In 24 games after being recalled on Aug. 3, Sanchez had 37 hits in his first 24 games and 11 home runs in his first 20 games. He also showed off a cannon-like arm, throwing out 41 percent of attempted basestealers.
Even in the long, distinguished history of the New York Yankees, Sanchez made people sit up and take notice. In 52 games beginning Aug. 3, he had 20 homers, 12 doubles, 42 RBIs and a 1.052 OPS.
Sanchez hit 20 home runs faster than any player in history. Only two other Yanks had hit 20 or more home runs after Aug. 10: Babe Ruth (25 in 1927) and Roger Maris (20 in '61).
Hint: When you're a Yankee and you find yourself in the same sentence with Ruth and Maris, you've done something spectacular.
Also: Sanchez's 32 extra-base hits are the second most in Yankees history in the first 55 games of a career, trailing only Joe DiMaggio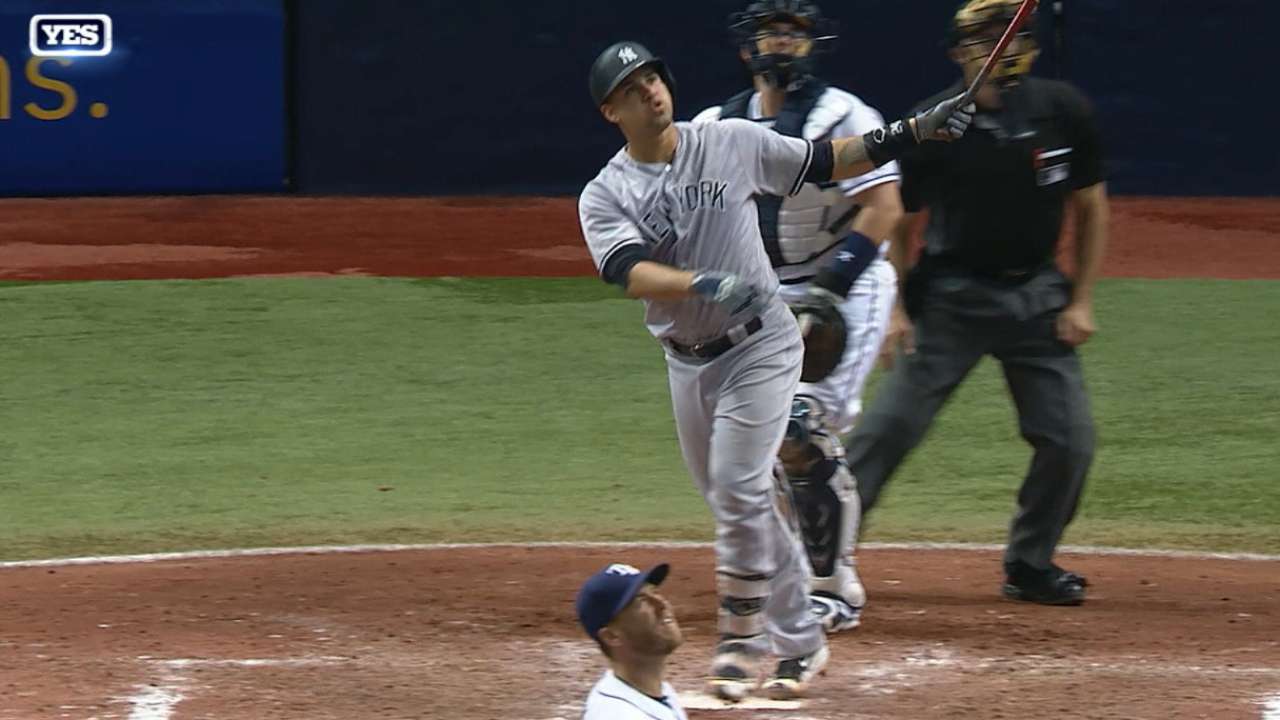 In the end, though, voters went for four solid months over two superhuman months. Fulmer received 26 first-place votes, Sanchez four. Fulmer finished with 142 points, Sanchez 91.
Had Sanchez won, voters could have pointed to Willie McCovey's shortened rookie season as precedent. He won the NL Rookie of the Year Award for the Giants in 1959 despite playing just 52 games and finishing with a .354 batting average, 13 home runs and a 1.085 OPS.
Regardless, Fulmer, Seager and Sanchez all established themselves as big-time impact players. As good as their rookies seasons were, there should be plenty more from all three.
Esurance MLB Awards week concludes Friday on MLB Network and MLB.com at 8 p.m. ET with the MLB Awards. Categories include Best Major Leaguer, Hitter, Pitcher, Rookie, Executive and Manager.
Richard Justice is a columnist for MLB.com. You can follow him on Twitter @richardjustice. This story was not subject to the approval of Major League Baseball or its clubs.