Seager unanimous choice for NL ROY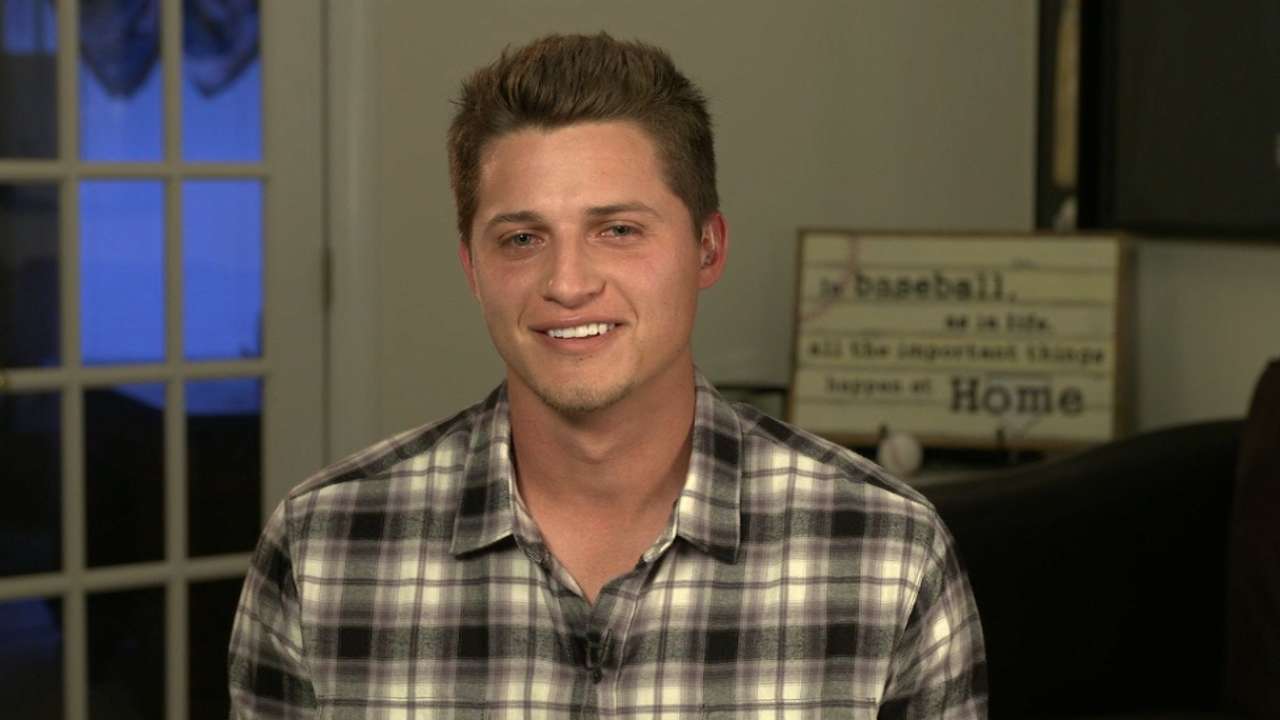 LOS ANGELES -- In a unanimous vote by the Baseball Writers' Association of America, Corey Seager won the Jackie Robinson National League Rookie of the Year Award on Monday.
Washington outfielder Trea Turner was second in the voting, edging Seager's Dodgers teammate, Kenta Maeda. Turner and Maeda received 11 second-place votes apiece, with Turner receiving nine third-place votes and Maeda four.
Seager, 22, is the Dodgers' 17th winner of the award (a record), named after their trailblazing Hall of Famer, their first shortstop to win it and their first winner since Todd Hollandsworth in 1996.
"It's awesome to win it in general, but it's awesome to bring it back to L.A.. It hasn't been there for a while," said Seager. "They're known as an organization for winning all those Rookie of the Years with Tommy Lasorda, so it's pretty cool to be connected to all the guys that came before you. It's pretty special for me."
Seager also is a finalist for the NL Most Valuable Player Award, which will be announced on Thursday on MLB Network. He already won a Silver Slugger, was honored with the Players Choice Award for Outstanding NL Rookie, and was recognized by both the Sporting News (NL) and Baseball America (MLB) as the publications' Rookie of the Year.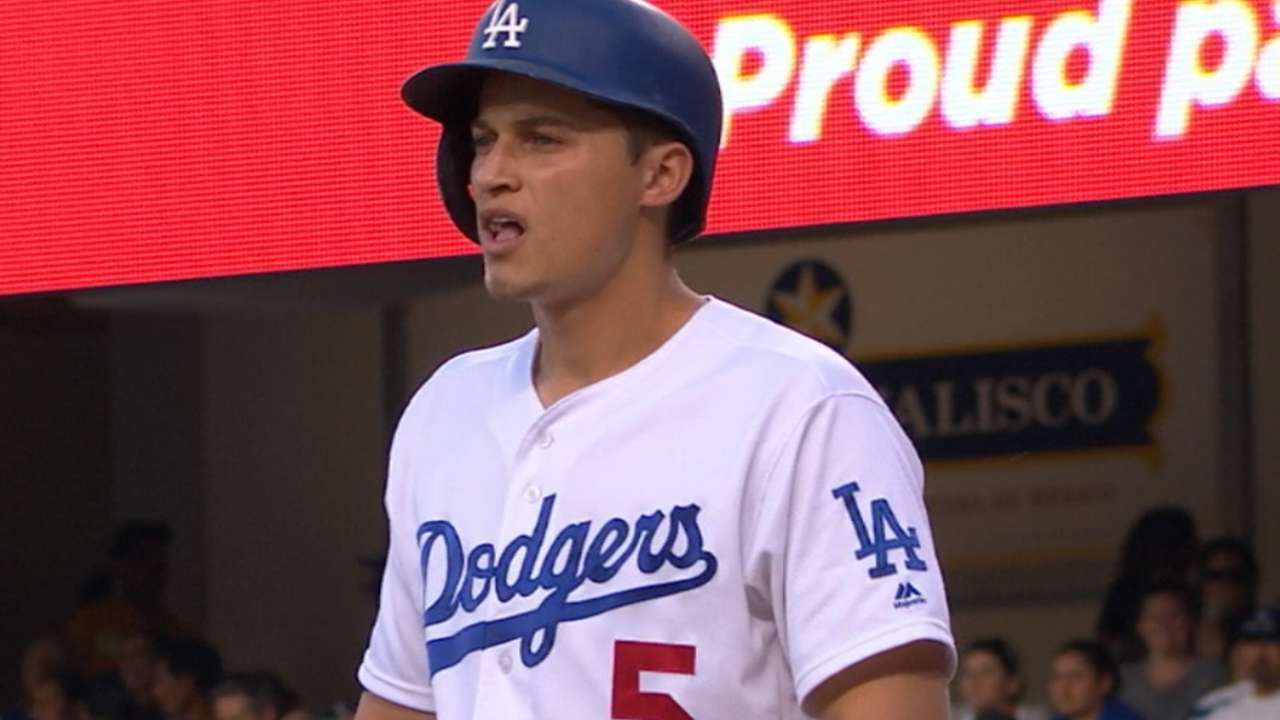 "To win Rookie of the Year and be in the MVP race as a 22-year-old rookie speaks to the year Corey had," said third baseman Justin Turner. "He's only scratching the surface, and has a chance to be one of the best players in the game, and he's already pretty close."
Seager is the third unanimous Dodgers Rookie of the Year, joining Raul Mondesi and Mike Piazza, who won it back to back in 1993-94. His 26 home runs set a Dodgers record for a shortstop, and he set Los Angeles Dodgers rookies marks for hits (193), runs (105) and doubles (40). The 193 hits were the most for a Major League rookie since 2001 (Ichiro Suzuki and Albert Pujols).
"Corey is a special talent that doesn't come around too often," said teammate Chase Utley, whom Seager included in a laundry list of veterans who helped him this season. "The Dodgers organization and fans are truly lucky to have him wear their uniform. He is deserving of this honor and most likely many more to come."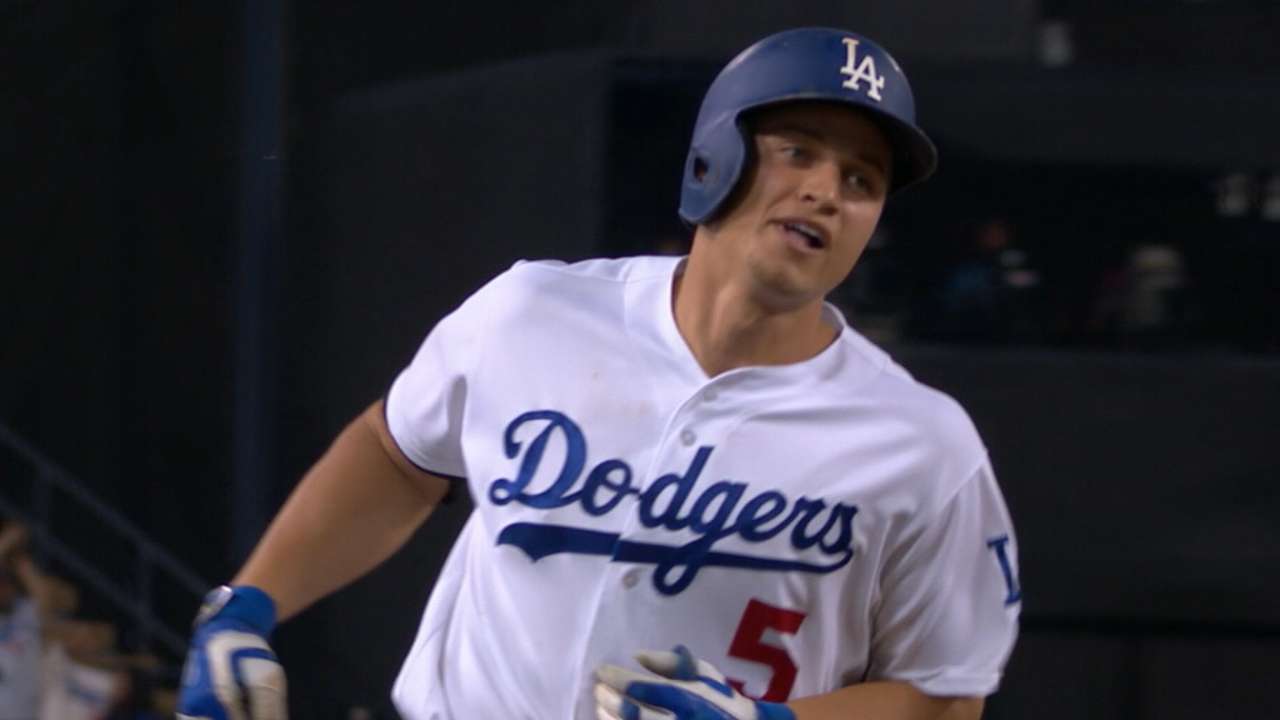 The 18th overall pick in the 2012 Draft, Seager was the youngest Dodgers position player named to an NL All-Star team and their first rookie shortstop All-Star since Bill Grabarkewitz in 1970. He is the fifth Dodger with a 25-homer/40-double season, and he led Major League rookies in games played, hits, runs, doubles, RBIs, multihit games and walks. He joins with Kyle Seager of the Mariners as the first set of brothers with at least 25 homers each in the same season.
Per Stats LLC, Seager joined Dusty Baker, Piazza and Pujols as the only players in the divisional era (since 1969) to rank in the NL's top 10 in batting average (.308) and slugging percentage (.512). He was second in the league overall with 57 multihit games, fourth with 321 total bases and seventh with a .308 average. The Dodgers nominated him for the Hank Aaron Award as their most outstanding offensive performer.
"Corey stepped right into a playoff-caliber lineup and hit the ground running," said Andrew Friedman, president of baseball operations. "He was a critical part of our success on both sides of the ball and is tremendously deserving of this award. I actually think he is just scratching the surface of what he is capable of, and I'm proud that his name is going to be forever linked to the great Dodger rookies of the past."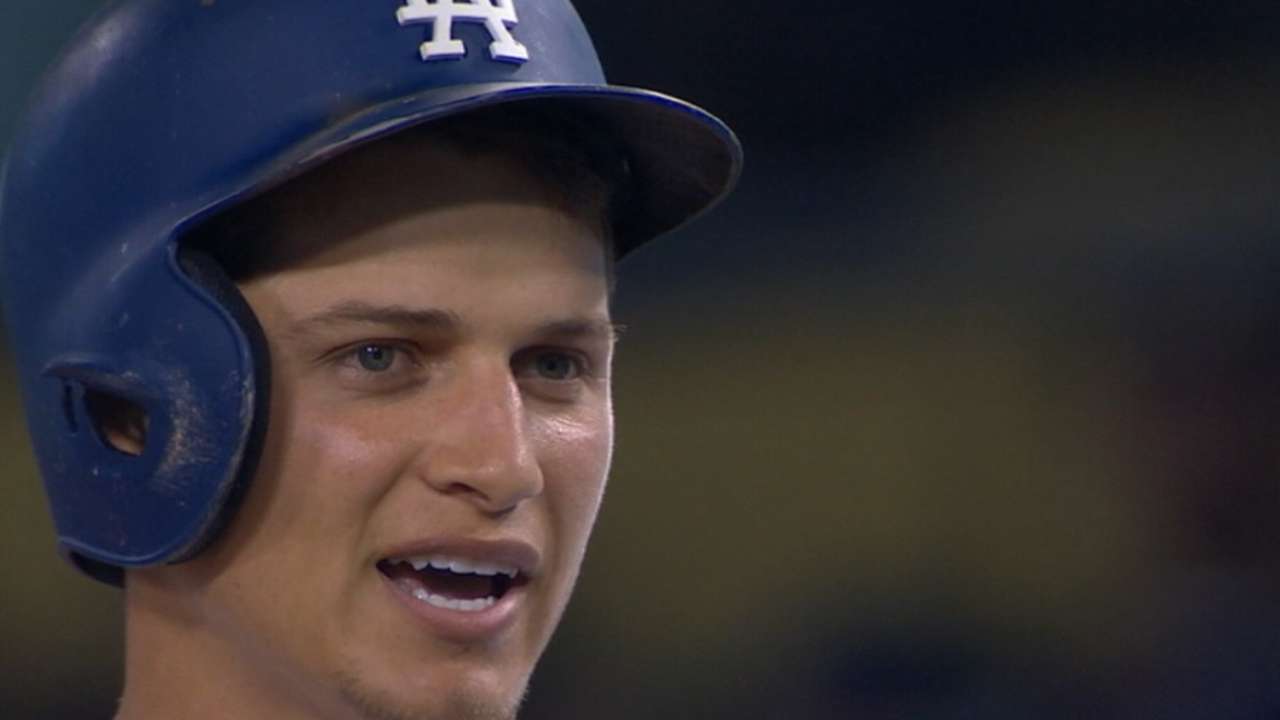 During the regular season, Seager had four multihomer games, including a three-homer game on June 3 against Atlanta. Although votes must be submitted before postseason games are played, Seager also became the first rookie in big league history to drive in the first run of four games in the same postseason, which included a pair of home runs.
"He is everything that is good about our game," said manager Dave Roberts. "I look forward to watching him continue to grow and help lead the Dodgers to a championship."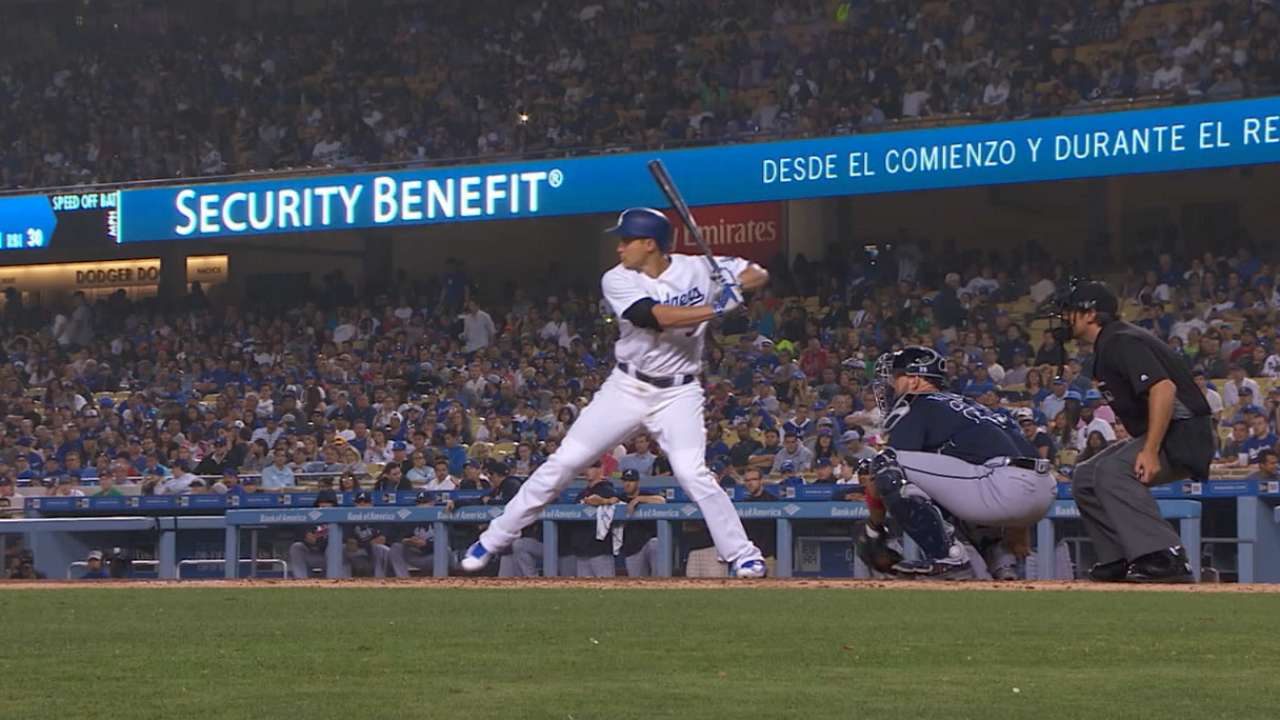 Defensively, Seager ranked in the bottom half in most metrics at shortstop, but he was third in the league in innings played at the position.
As for Maeda, in his first season playing in the U.S., the 28-year-old led the Dodgers in both strikeouts (179) and wins (16).
Esurance MLB Awards week concludes Friday on MLB Network and MLB.com at 8 p.m. ET with the MLB Awards. Categories include Best Major Leaguer, Hitter, Pitcher, Rookie, Executive and Manager.
Ken Gurnick is a reporter for MLB.com. This story was not subject to the approval of Major League Baseball or its clubs.