Encarnacion, Bautista reject qualifying offers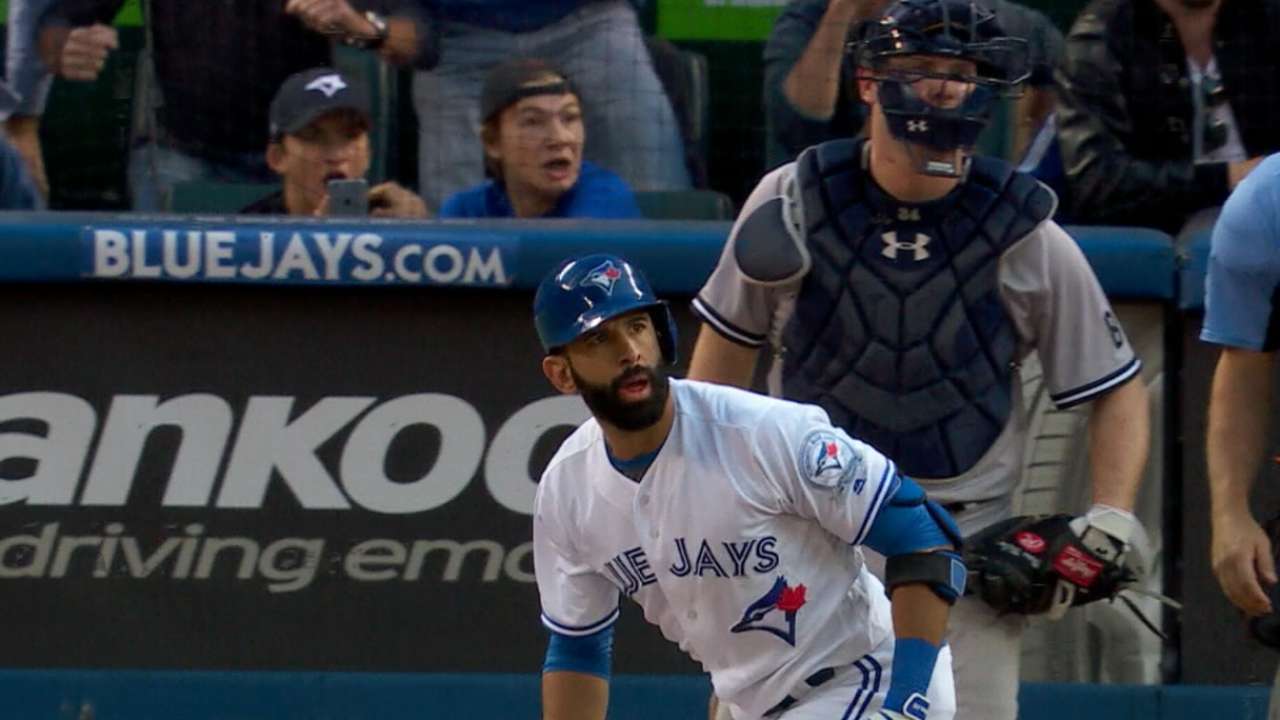 TORONTO -- The inevitable became a reality on Monday afternoon as Edwin Encarnacion and Jose Bautista decided to take their chances with free agency instead of accepting Toronto's qualifying offers.
Encarnacion and Bautista had until 5 p.m. ET to accept a $17.2 million qualifying offer for next season. They declined and will continue to talk with other teams. The Blue Jays, meanwhile, will receive a compensatory pick in the 2017 Draft if either player signs elsewhere.
The decisions to pass on the offers had been expected all along. Encarnacion and Bautista are exploring multiyear deals through free agency with figures that should well surpass the one-year qualifying offer. Encarnacion reportedly is seeking upwards of four to five years with Bautista likely requiring three.
Even though Encarnacion and Bautista declined, it doesn't necessarily rule out a possible return to Toronto. The Blue Jays remained in contact with Encarnacion's representatives after they signed designated hitter Kendrys Morales to a three-year deal worth $33 million last week, but it's getting harder to envision a reunion.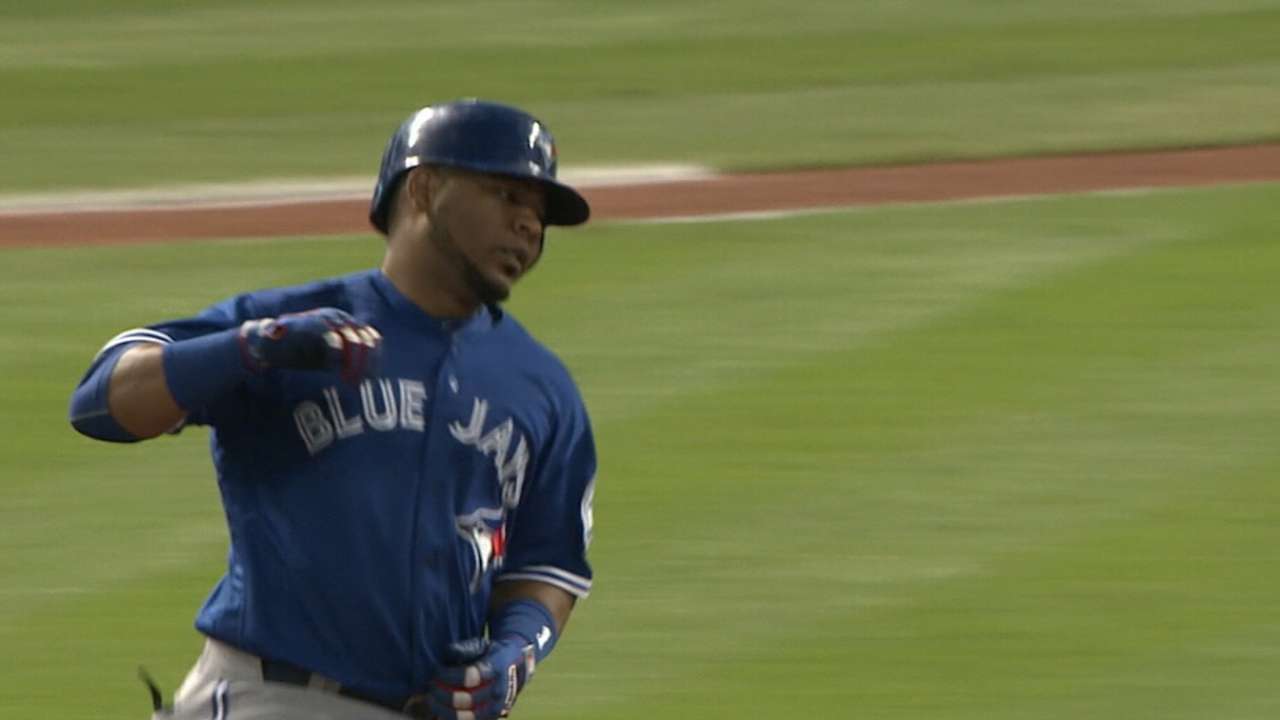 Encarnacion increased his value this season by appearing in all but two of Toronto's 162 games. He started 78 of those games at first base and played well defensively, but whether he can be expected to play there every day and remain healthy is still a question mark. Injuries weren't a factor this year, but previous back and leg issues make the DH spot a nice luxury to have.
Boston reportedly has yet to engage in serious contract negotiations with Encarnacion, but the Astros have emerged as a possible destination. The Rangers are in the market for a first baseman/DH while a number of teams in the National League could enter the mix if they're comfortable using Encarnacion in the field every day.
Bautista's chances at returning likely depend on how expensive his market becomes in the coming weeks. He's not long for right field but moving to left or first base at some point in the future makes a return possible under the right circumstances. Bautista's market remains unclear, but it's believed the Mets have expressed interest, and reports out of Boston suggest he'd be interested in playing at Fenway Park.
Toronto has yet to officially announce Morales' three-year deal, but if his $33 million salary is evenly distributed, the Blue Jays will have approximately $120 million tied up in 10 players next season. That number does not include the seven-year deal worth $22 million that Cuban prospect Lourdes Gurriel signed last week, or the approximately $5 million Toronto is expected to hand out through arbitration.
The Blue Jays are still in the market for two corner outfielders, a first baseman, a backup catcher and at least a couple of arms in the bullpen. According to Sportsnet, Toronto offered a three-year deal to lefty Brett Cecil, while MLB Network's Ken Rosenthal reported late last week that Toronto reached out to utility man and potential first baseman Steve Pearce. Other potential fits include free agent Dexter Fowler and trade candidate Jay Bruce.
In 2016, Toronto spent approximately $140 million on its big league payroll. That number is going up, but the club has yet to publicly comment by how much. There's still a lot of work to do and the only area of the roster that is expected to remain untouched is the starting rotation, where the Blue Jays will return Aaron Sanchez, Marco Estrada, J.A. Happ, Marcus Stroman and Francisco Liriano.
Gregor Chisholm has covered the Blue Jays for MLB.com since 2011. Follow him on Twitter @gregorMLB and Facebook, and listen to his podcast. This story was not subject to the approval of Major League Baseball or its clubs.