Desmond turns down Texas' qualifying offer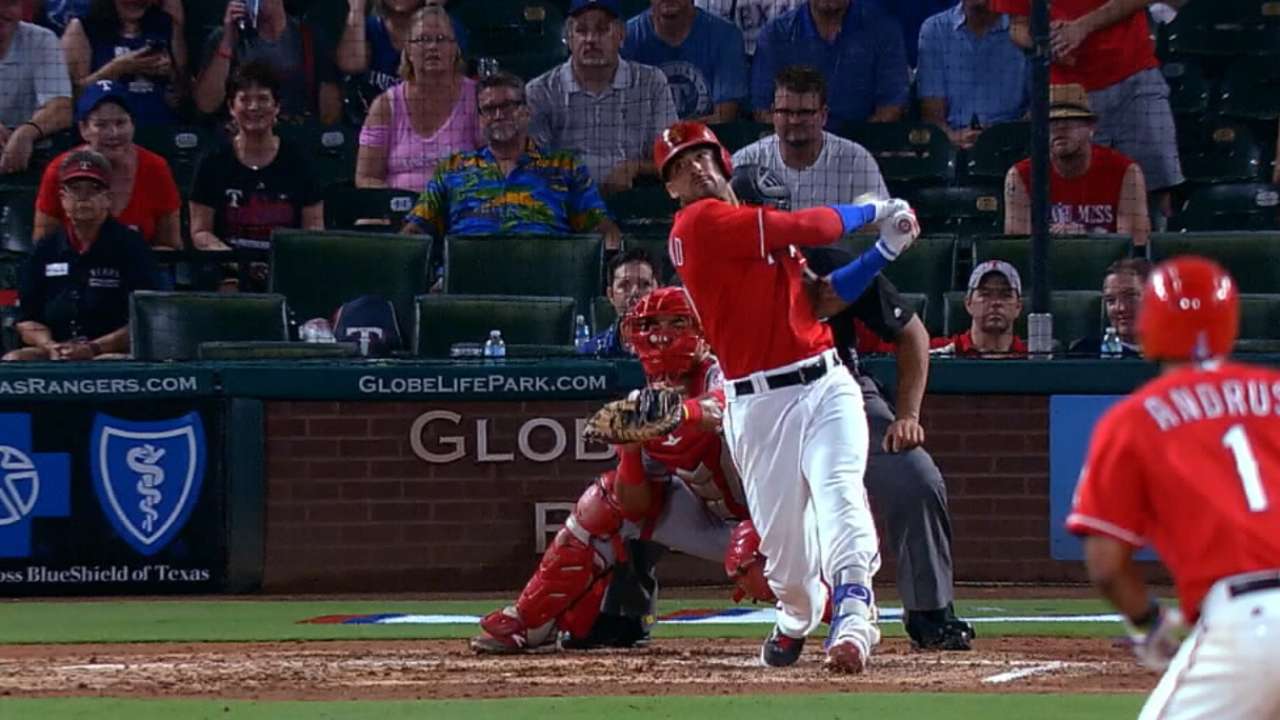 Free-agent outfielder Ian Desmond has declined the Rangers' $17.2 million qualifying contract offer for the 2017 season, the team announced Monday.
Desmond's 2016 season was a success after Texas signed him to a one-year, $8 million deal in February. The converted shortstop hit .285 with 22 homers and 86 RBIs and was selected to the American League All-Star team.
Desmond racked up career highs in hits (178) and runs (107) while helping the Rangers reach the AL Division Series.
The Rangers have not ruled out re-signing Desmond to a long-term deal, but the club will now have to compete with other teams on the open market.
Texas will be awarded a compensatory pick following the first round of the 2017 Draft if Desmond were to sign elsewhere.
Oliver Macklin is a reporter for MLB.com. This story was not subject to the approval of Major League Baseball or its clubs.