Early trades tweak Dipoto's offseason focus
Lefty relief, corner-outfield help atop Mariners' wish list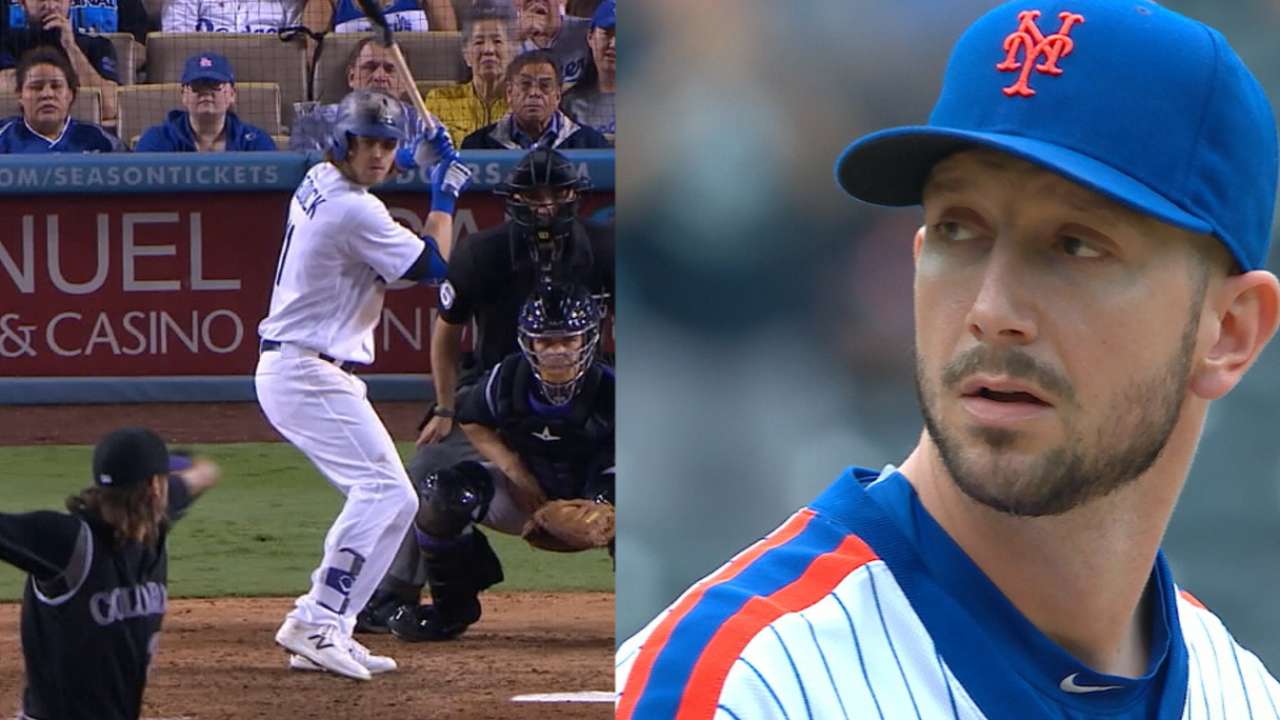 SEATTLE -- Mariners general manager Jerry Dipoto has shown for two years in a row that he's certainly not going to be shy about making deals wherever possible to upgrade his roster. So what's next for Dipoto, after moving quickly at the start of the offseason last week by trading for Carlos Ruiz from the Dodgers and Danny Valencia from the A's?
Dipoto checked off two of his winter boxes, with Ruiz ticketed as a much-needed veteran backup catcher to Mike Zunino and the versatile Valencia expected to be the right-handed-hitting tandem to rookie first baseman Daniel Vogelbach as well as a piece of the puzzle at the corner-outfield spots.
The addition of Valencia means potential free-agent first-base targets, like Mike Napoli and Steve Pearce, are no longer in the picture. Instead, the Mariners can focus their free-agent and trade pursuits on bullpen help, particularly left-handers, as well as another corner outfielder and possibly a veteran shortstop.
Dipoto indicated Valencia's versatility lessens the need to focus strictly on a right-handed-hitting outfielder to balance the lineup, which could impact the potential return of free agent Franklin Gutierrez and certainly widens the scope of the free-agent search.
"This makes it not as critical a need," Dipoto said. "If we see a player that makes us better, we won't hesitate. But we don't have to seek a right-handed-hitting outfielder just to have one. This gives us a little more flexibility."
He insists that is the case even with Seth Smith, who has always been a left-handed platoon partner in the outfield, returning on a $7 million contract. Smith figures to see time again in one of the corner spots. And with southpaw-swinging Leonys Martin in center and Ben Gamel a top candidate for the other corner, the outfield seems to be leaning left.
But the Mariners do have a couple right-handed-hitting outfielders in the mix, in addition to Valencia.
"Guillermo Heredia is also on the roster and [DH/outfielder] Nelson Cruz," Dipoto said. "So that combination of players allows us a little flexibility. We don't envision Seth seeing a lot of left-handed pitching, but that's not the way we necessarily feel about Gamel. He has an opportunity to grow into more of a neutral guy.
"Like Vogelbach, we'll give him opportunity to get at-bats and face both [lefties and righties]. Now with Valencia and others in the fold, we have the ability to give them relief if they struggle as young players, which is not uncommon."
The question now is whether Dipoto brings in a more-experienced corner outfielder and allows Gamel to slide into a backup role as he continues to develop, which seems a strong possibility given the 24-year-old has only 48 MLB at-bats -- and a .188 average -- in 33 games with the Yankees and Mariners last season.
If the Mariners felt compelled to focus strictly on right-handed-hitting outfielders, the free-agent market centers largely on Yoenis Cespedes, Jose Bautista, Dexter Fowler and Ian Desmond, but those four were given qualifying offers and will require first-round Draft-pick compensation as well as big multiyear contract offers.
There are some interesting left-handers who will come at fewer years and dollars, not to mention without the Draft-pick compensation. Josh Reddick and former Mariner Michael Saunders are at the top of that list. Another name to watch might be Jon Jay, who could fill the leadoff role and provide strong defense at a reasonable cost.
Jay hit .291/.339/.389 and missed 10 weeks with a broken forearm last year for San Diego. He has hit equally well against both lefties (.284 with a .352 OBP) and righties (.288 with a .352 OBP), and he was the Padres' nominee for the Heart and Hustle and Roberto Clemente awards last year. And the 31-year-old has extensive postseason experience from his six seasons with the Cardinals.
That seems precisely the kind of player Dipoto is looking for to replace Norichika Aoki in left field, though Gamel and Boog Powell -- another well-regarded prospect who still has nine games remaining on an 80-game suspension for a failed drug test -- also fit that profile and offer interesting options as well.
Greg Johns has covered the Mariners since 1997, and for MLB.com since 2011. Follow him on Twitter @GregJohnsMLB and listen to his podcast. This story was not subject to the approval of Major League Baseball or its clubs.