MLB.com Columnist
Jon Paul Morosi
Ohtani awes at the plate in exhibition games
Japanese two-way star preparing to play in upcoming World Baseball Classic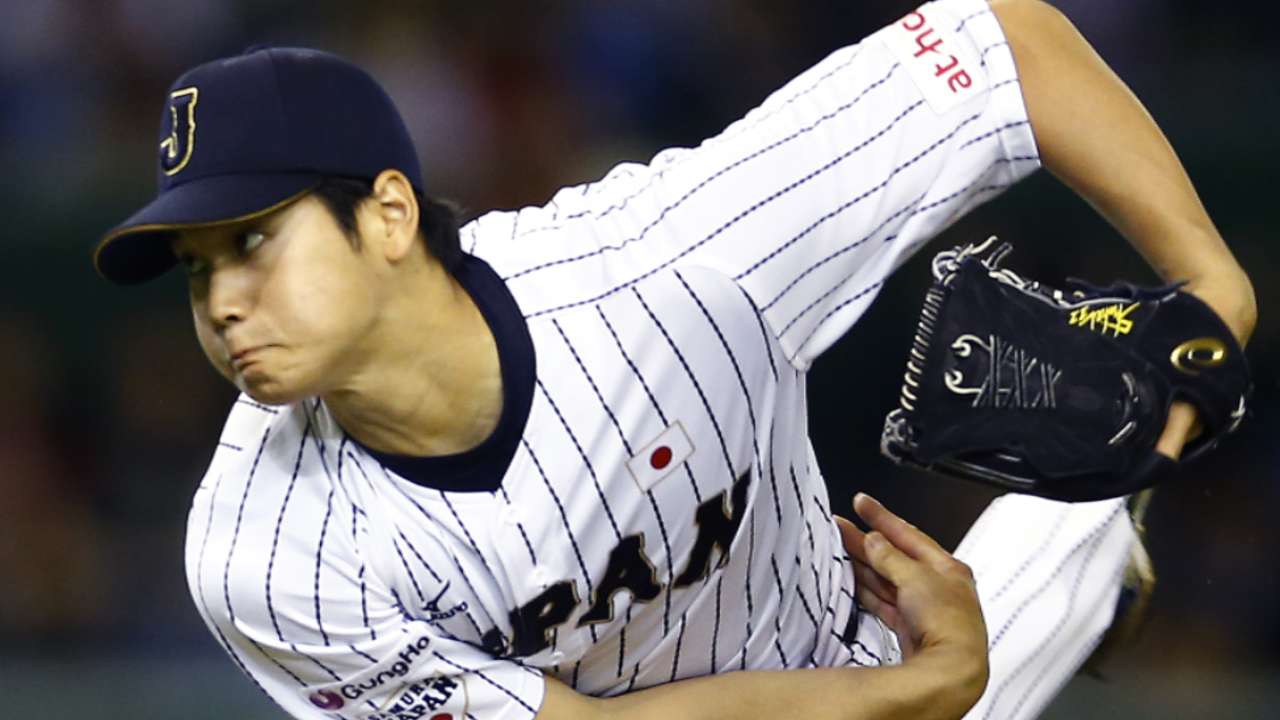 Shohei Ohtani didn't throw a pitch for Japan during four exhibition games against national teams from Mexico and the Netherlands at the Tokyo Dome. He still was the talk of the weekend -- to no one's surprise.
Ohtani, the Nippon Ham Fighters' pitcher/designated hitter dynamo, is one of the world's most sought-after baseball players -- in both roles. Major League Baseball executives are eager for the Fighters to post Ohtani, which is unlikely to happen until after the 2017 season at the earliest.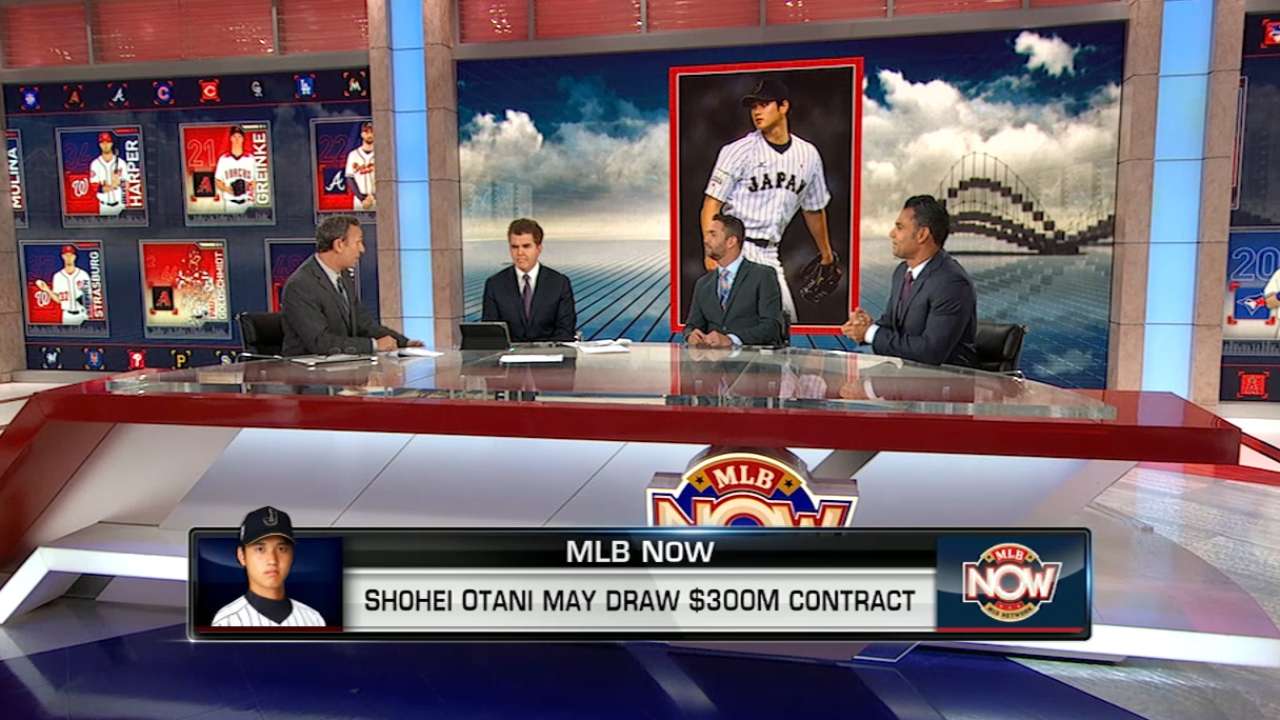 In the meantime, the 22-year-old Ohtani is preparing to star for Japan at othe upcoming World Baseball Classic. On Sunday, that meant hitting a baseball into orbit ... or at least a hidden region of the Tokyo Dome's roof. When the ball didn't return to Earth, the play was ruled a ground-rule double.
Ohtani, appearing as a designated hitter and pinch-hitter, finished the weekend 5-for-11 with one home run, three doubles, three walks, five runs scored and many new admirers.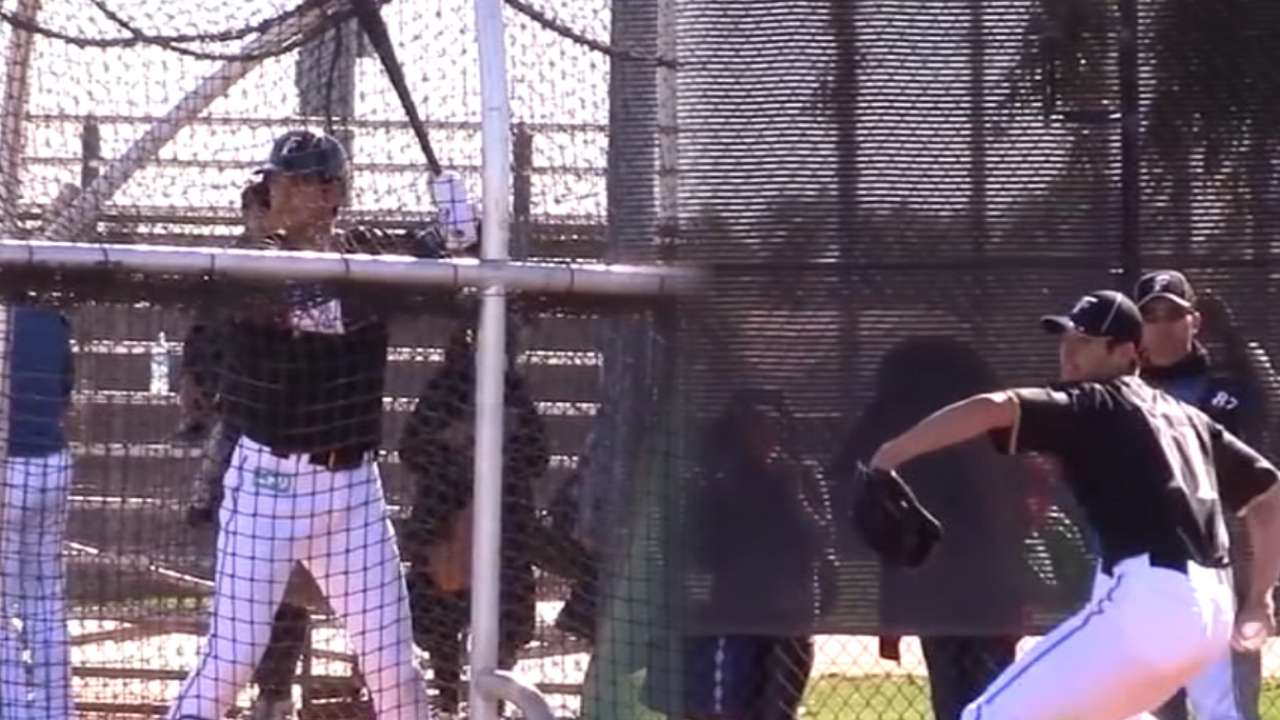 "The hype on Ohtani is off the charts, but he is the real deal," Mexican manager Edgar Gonzalez told me. "He ran a 3.9 [seconds] to first on a ground ball, and he has major power."
Gonzalez's younger brother was impressed, too; Adrian Gonzalez made the trip with the Mexican national team, even though the Dodgers didn't clear him to play. And the five-time All-Star left Ohtani with a gift:
What a great detail from @Adrian_ElTitan to Japan's star, Shohei Otani, by giving him his autographed jersey with a message included. pic.twitter.com/JDVcmG16X8

— Puro Beisbol (@PuroBeisbolUSA) November 12, 2016
More highlights from Japan
Japan earned a pair of extra-inning victories over the Netherlands and went 1-1 against Mexico. Dodgers No. 3 prospect Alex Verdugo starred for Mexico, going 1-for-4 with an RBI double in Thursday's victory and also homering on Friday.
Verdugo, a second-round Draft pick in 2014 from Tucson, Ariz., posted a .743 OPS at Double-A Tulsa this year. He projects to be Mexico's center fielder in the World Baseball Classic.
"Verdugo has been very impressive," Edgar Gonzalez said. "He never gets cheated when he swings. He is always ready to hit and at the same time is able to stay on offspeed pitches. I thought his weakness would be [inside], but [on Friday] he pulled his hands on an inside fastball and turned on it [for the home run]."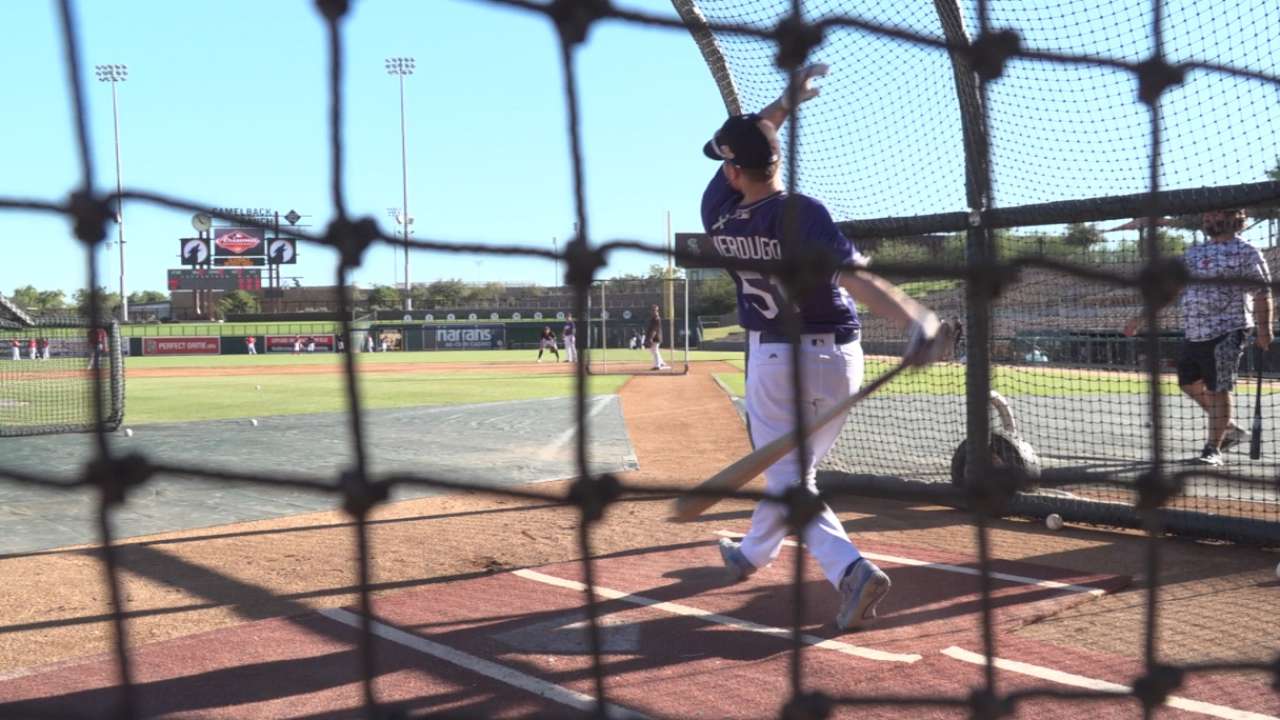 Rangers infielder Jurickson Profar was the most recognizable MLB name on the Dutch roster; he started at shortstop on Saturday and second base on Sunday, going a combined 2-for-8 with two runs scored.
The Netherlands' WBC infield should be dynamic; Andrelton Simmons, Xander Bogaerts, Didi Gregorius and Jonathan Schoop are eligible to compete, in addition to Profar.
Impact of Arenado's decision
Nolan Arenado will play for Team USA, as first reported Sunday by MLB.com's Thomas Harding, in a choice that will impact roster construction for both the U.S. and Puerto Rico.
Traditionally, Team USA has not carried more than one everyday player at a given position. So with Arenado's commitment, it's difficult to envision Josh Donaldson or Evan Longoria on the team unless one is comfortable in a DH role. Similarly, Kris Bryant likely would need to play an outfield corner -- where he started 48 times this year for the Cubs (36 in left, 12 in right).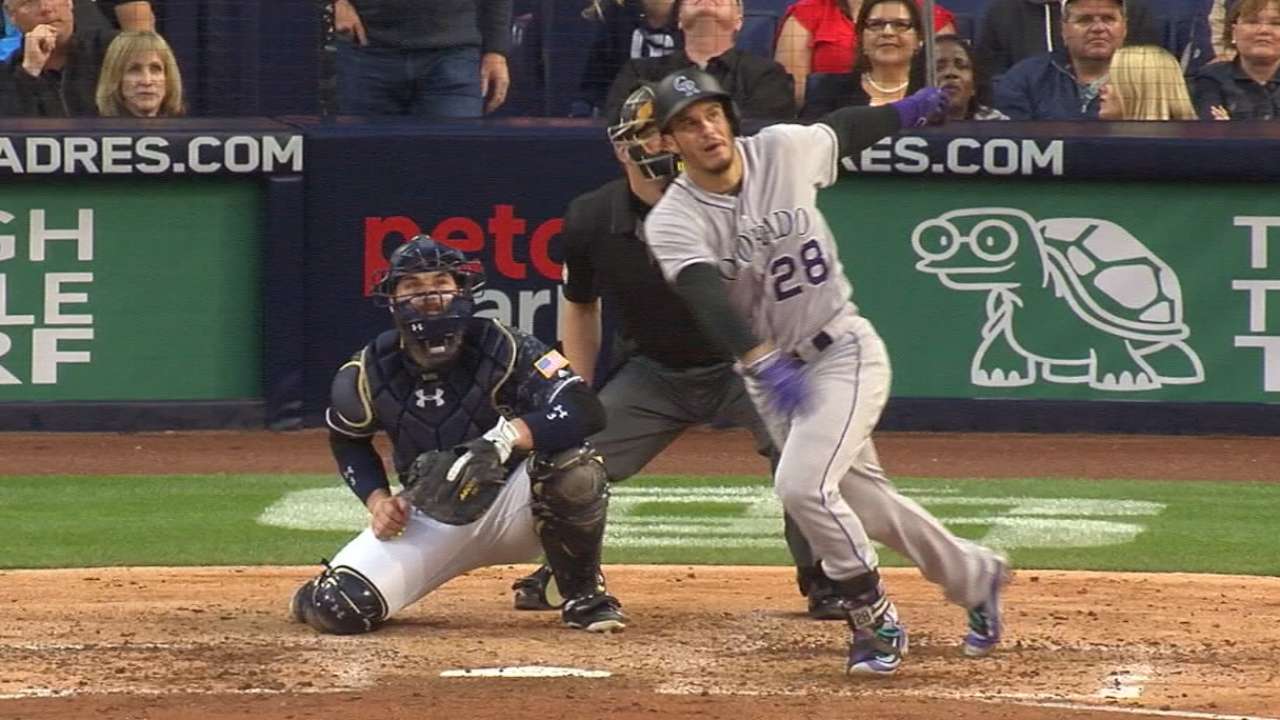 Third base might've been the toughest position for general manager Joe Torre and manager Jim Leyland to evaluate. Kyle Seager and Justin Turner surely merited consideration, too, coming off brilliant seasons. Just think how difficult the decision might've been if Manny Machado -- born in Hialeah, Fla. -- hadn't decided to play for the Dominican Republic.
Arenado also was eligible to play for Puerto Rico, which pursued him determinedly, but manager Edwin Rodriguez can be quite satisfied with his existing infield options. Javier Baez and Francisco Lindor could be the double-play combination, with Carlos Correa at third base and Kennys Vargas or T.J. Rivera at first.
Jon Paul Morosi is a national columnist for MLB.com. This story was not subject to the approval of Major League Baseball or its clubs.