Baker worthy of NL Manager of Year Award
Skipper had Nats on track in impressive run to NL East title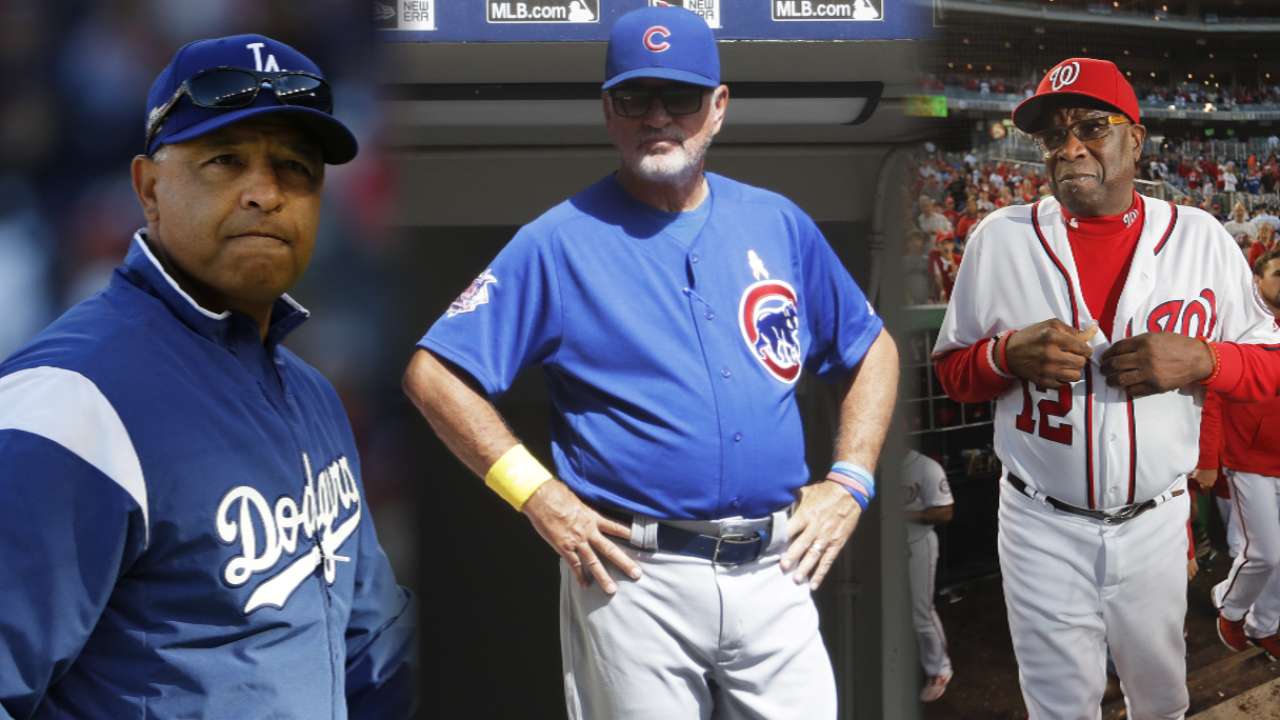 WASHINGTON -- Dusty Baker called this season with the Nationals the most fun he has had in any season since he was managing in San Francisco. And there were plenty of reasons why.
Baker returned to baseball in 2016 to manage after spending two seasons away following his dismissal by the Reds. He led the Nationals to 95 wins this past season, the second-best record in the Major Leagues, and the National League East title. He provided a calming presence on a team that made headlines for its dysfunction the year before, while also helping turn Washington into one of the most consistent teams in the Majors.
• Complete 2016 Awards coverage
That's why Baker is a finalist for the Baseball Writers' Association of America's National League Manager of the Year Award, which will be presented Tuesday night on MLB Network. Baker's competition is Cubs manager Joe Maddon and Dodgers manager Dave Roberts. Baker has won the award three times (1993, '97 and 2000), the second most behind Hall of Famers Bobby Cox and Tony La Russa, both of whom are four-time winners.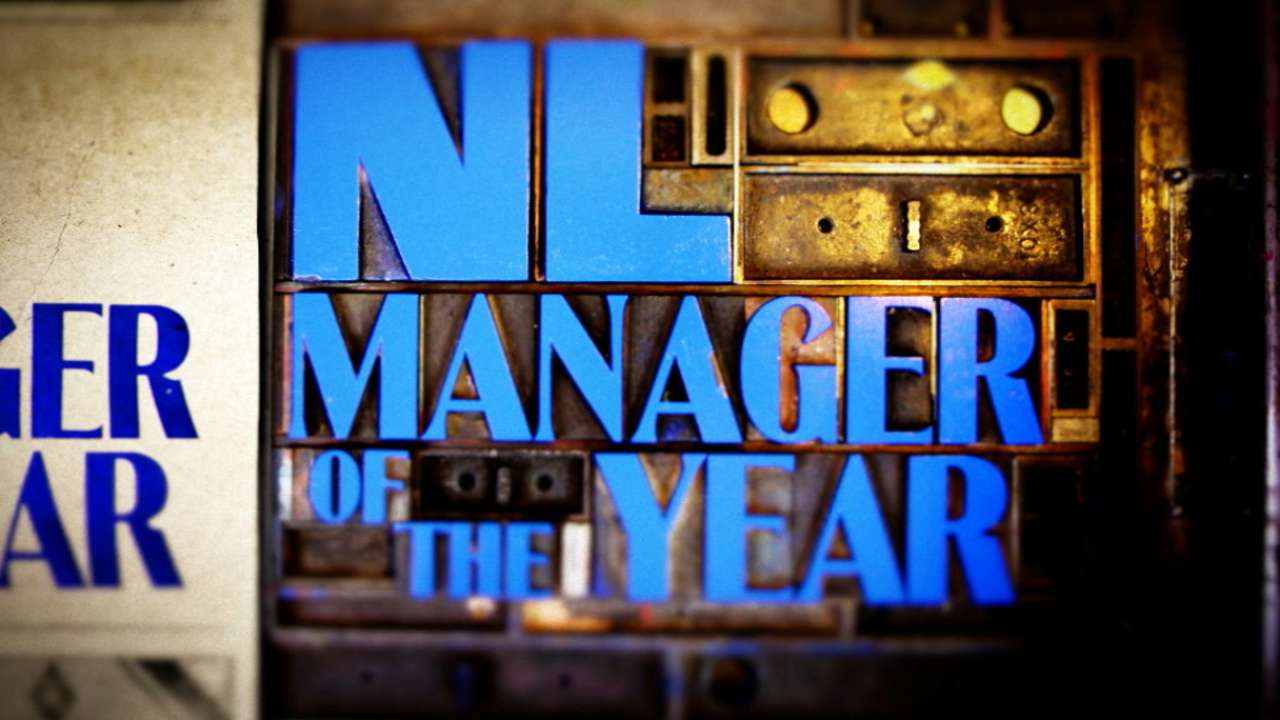 Esurance MLB Awards week concludes Friday on MLB Network and MLB.com at 8 p.m. ET with the MLB Awards. Categories include Best Major Leaguer, Hitter, Pitcher, Rookie and Manager.
• Baker honored as Chuck Tanner MLB Manager of Year
Baker helped engineer the turnaround for the Nats, who had a strong collection of talent but underperformed and missed the playoffs in 2015. That disappointing year, combined with reports of discontent in the clubhouse and an altercation between Bryce Harper and Jonathan Papelbon in September, cost manager Matt Williams his job at the end of the 2015 season. Washington was reportedly set to hire Bud Black before a contract dispute turned them to Baker, along with his experience, leadership and reputation as a "player's manager."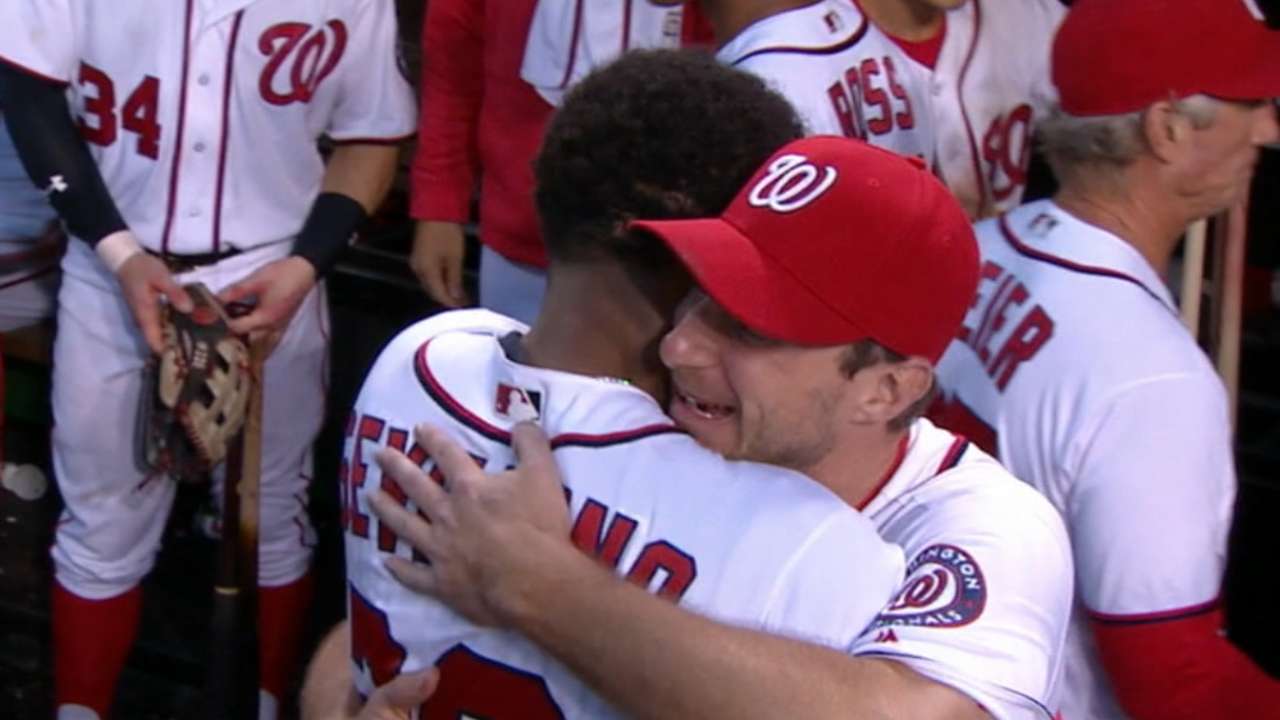 Baker, 67, came in and led the Nationals to 12 more wins than the previous season. His first year is historically his best with a new team. In his previous jobs, his first year with the Giants saw an increase of 31 wins in 1993, 21 wins in 2003 with the Cubs and two wins in '08 with the Reds. The Nats were pleased with the job by Baker and his staff, so they are all set to return next season.
Under Baker, the Nationals posted a winning record in every month and have a player nominated for the NL Rookie of the Year Award (Trea Turner), the NL Cy Young Award (Max Scherzer) and the NL Most Valuable Player Award (Harper).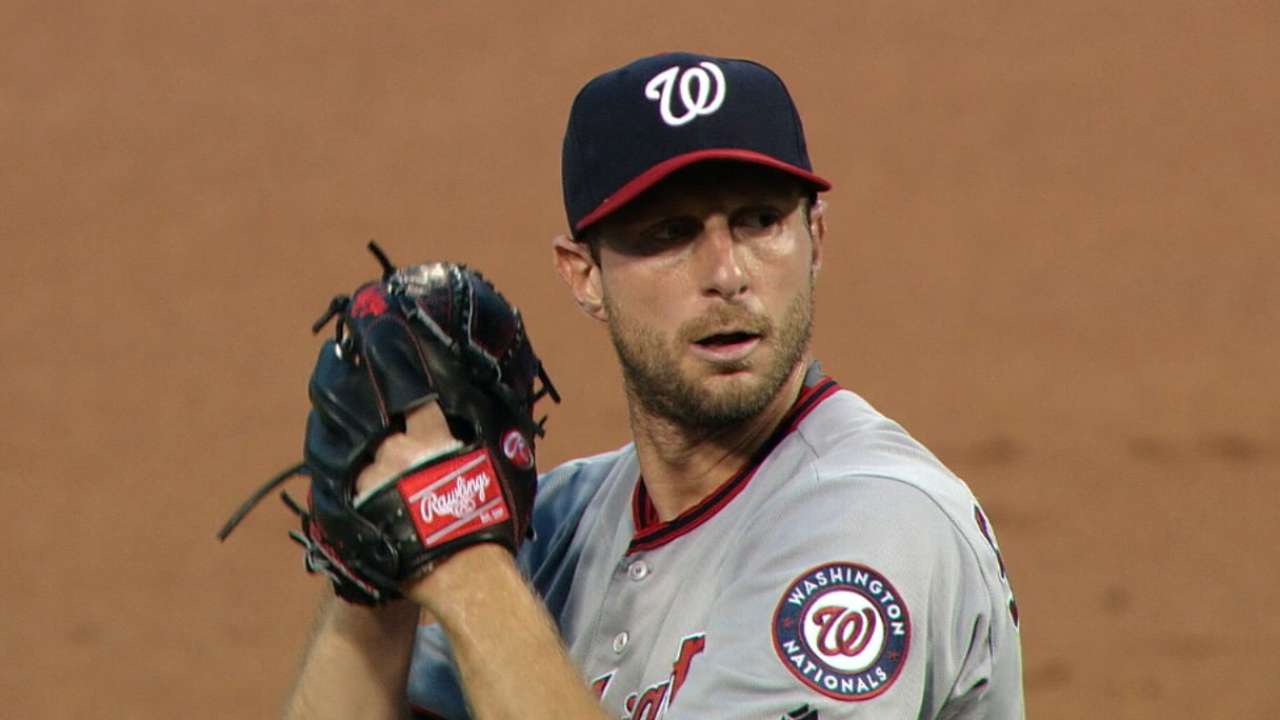 "I'm just proud of how the guys collectively pulled together as a unit, even though we had some guys that had subpar years," Baker said at the Chuck Tanner Awards Banquet in Pittsburgh this past weekend. "You find a way to win in spite of things, that's probably what I'm most proud of. And, I think, I put a feather in the cap for elderly people, as they call us. But I don't feel elderly."
The Nats' season may have ended before they had hoped -- falling to the Dodgers in the NL Division Series -- but Baker provided stability at the helm, giving Washington a reason to believe it can take the next step in 2017.
Jamal Collier covers the Nationals for MLB.com. Follow him on Twitter at @jamalcollier. This story was not subject to the approval of Major League Baseball or its clubs.