Hill's unique climb to top of free-agent class
36-year-old among most-coveted starters after 12-5, 2.12 ERA season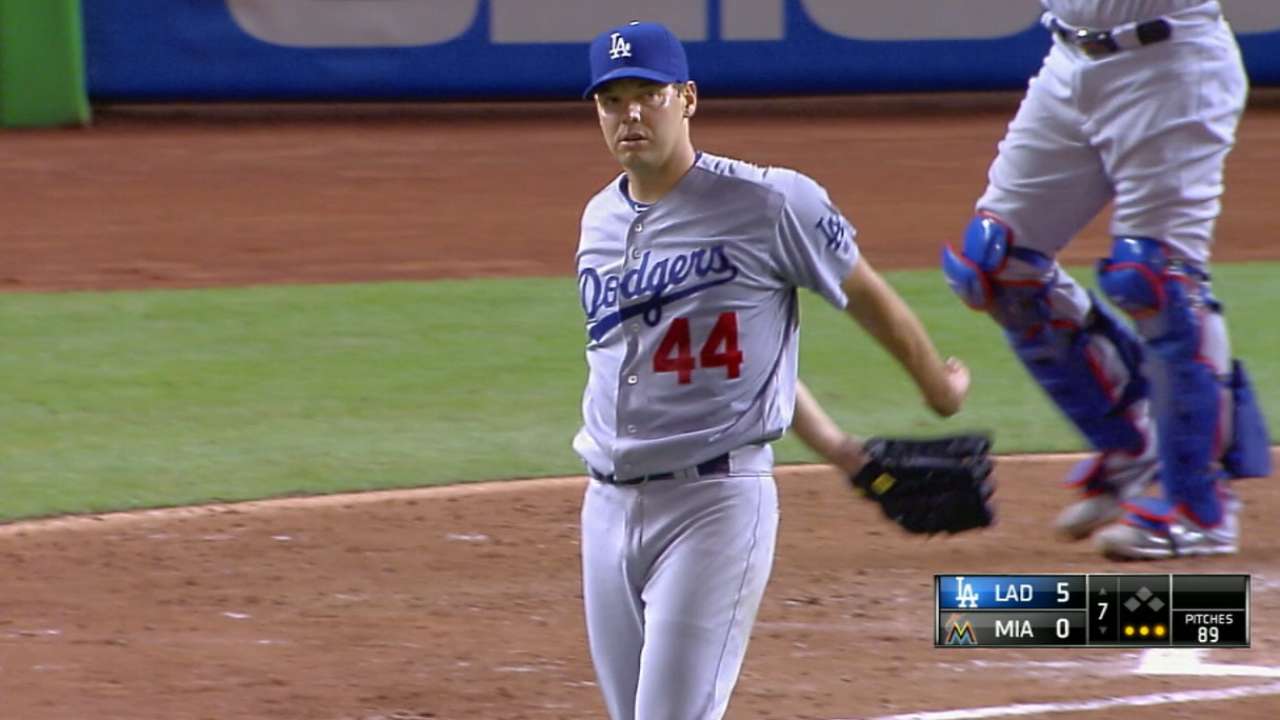 When a 35-year-old Rich Hill inked a one-year, $6 million deal with the A's last November, after a chance September 2015 callup and four good starts with the Red Sox, few thought that this was where we'd be now.
A year later, Hill, now 36, is arguably the top starting pitcher on the free-agent market. He rode his sweeping curveball, one of the best in the game, to a 12-5, 2.12 ERA season in '16 with the A's and Dodgers, who acquired him at the non-waiver Trade Deadline and saw him emerge as the rotation's No. 2 behind Clayton Kershaw as they won their division and advanced to the National League Championship Series.
Thanks to that success, and that curveball, Hill is one of the few coveted starting arms available this offseason. This despite the fact that Hill, prior to '16, had made 20 starts in a season exactly once -- in '07. This despite his age, and his past shoulder and Tommy John surgeries, and the fact that he's been a journeyman for most of his 12 seasons in the Majors. And barely over a year ago, in August 2015, he was pitching for the independent league Long Island Ducks.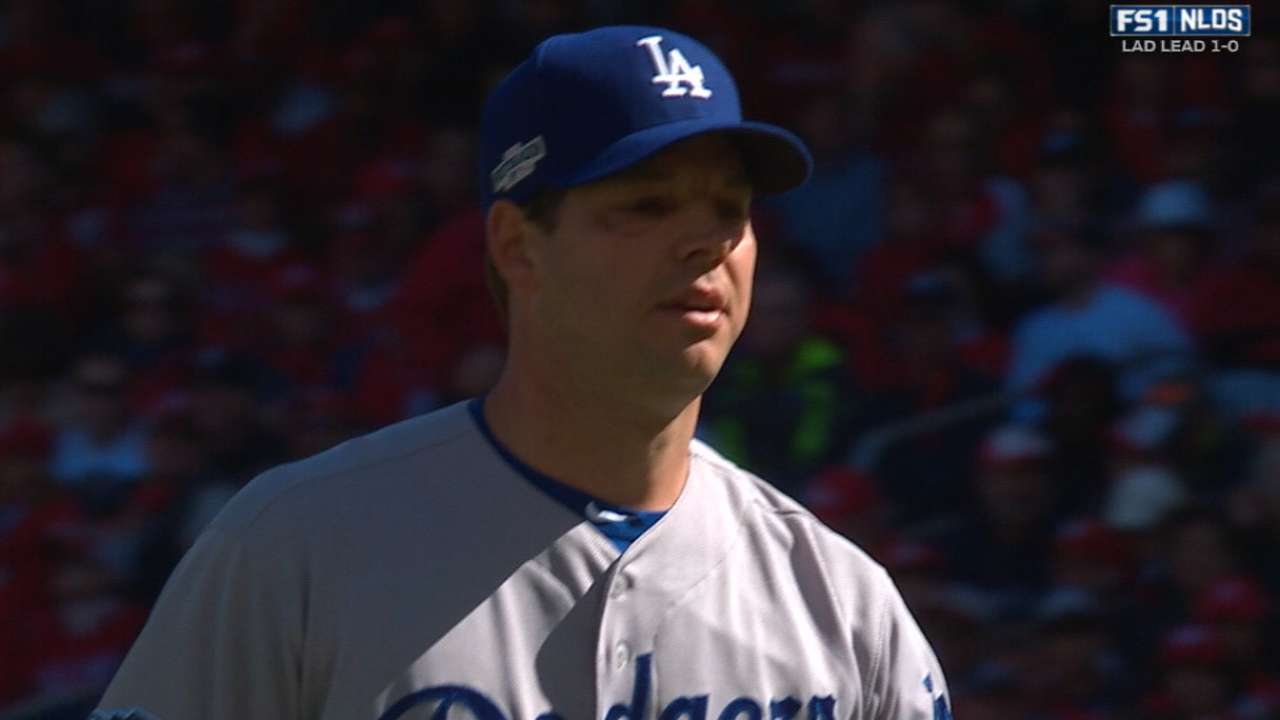 In recent years, at least, there's been no situation quite like Hill's. No starting pitcher in his mid-30s, with as checkered a track record as Hill's, has emerged to top the free-agent class.
It's true that this is an unusually thin starting-pitching market -- after Hill, the other top names out there are players like Jeremy Hellickson, Jason Hammel, Edinson Volquez and C.J. Wilson, with 43-year-old Bartolo Colon having already signed with the Braves. But Hill also deserves credit for his remarkable career turnaround.
The last starting pitcher 35 or older to earn the highest per-year contract in his free-agent class was Andy Pettitte, who signed a one-year, $16 million deal with the Yankees after his age-35 season in '07. But Pettitte was an established franchise icon, with little parallel to Hill.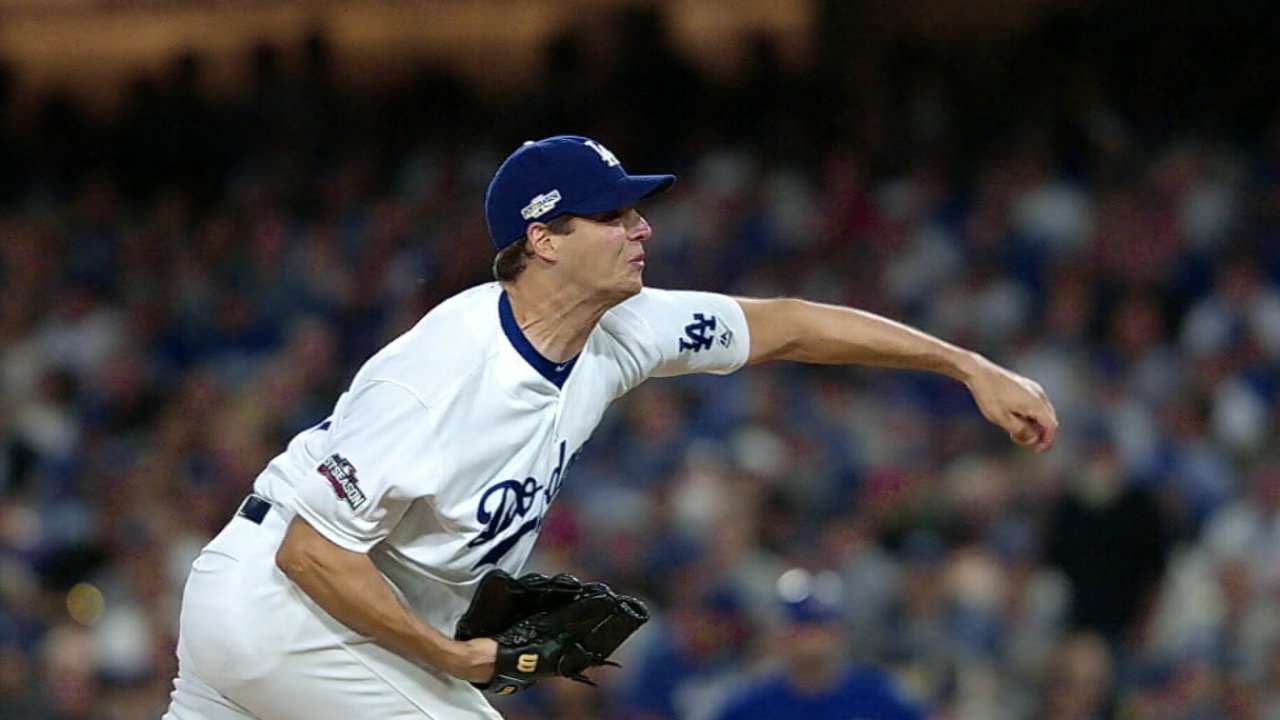 Maybe a better comparison is Hill's teammate with the Dodgers, Scott Kazmir, who recently opted in to the last two years of his three-year, $48 million contract with Los Angeles. Like Hill, Kazmir dropped off the map after arm trouble and on-field struggles. Like Hill, he ended up with an independent league team, the Sugar Land Skeeters in '12.
Kazmir made it back to the Major Leagues with the Indians in '13, and turned a 10-9, 4.04 ERA, 29-start season into a two-year, $22 million free agent deal with the A's. After continued success with Oakland and the Astros, Kazmir netted his current deal with the Dodgers.
Again, it's not a perfect comparison. Kazmir's deals with the A's after '13 and the Dodgers after '15 weren't nearly the biggest for a starting pitcher in those offseasons. (Masahiro Tanaka headlined the 2013 free-agent class with his seven-year, $155 million contract with the Yankees; Zack Greinke and David Price headlined last year's with $200-plus million deals.) Kazmir was also significantly younger than Hill -- 30 years old in his first year in Oakland, 32 in his first year in L.A. -- and had more of a track record, having been a two-time All-Star with Tampa Bay earlier in his career.
But that just speaks to how impressive Hill's resurgence has been. He's a unique case, and he'll deserve the deal he gets.
David Adler is a reporter for MLB.com based in New York. Follow him on Twitter at @_dadler. This story was not subject to the approval of Major League Baseball or its clubs.