MLB.com Columnist
Jim Callis
Bellinger continues power surge with big homer
Top Dodgers prospect leads Glendale to win over Scorpions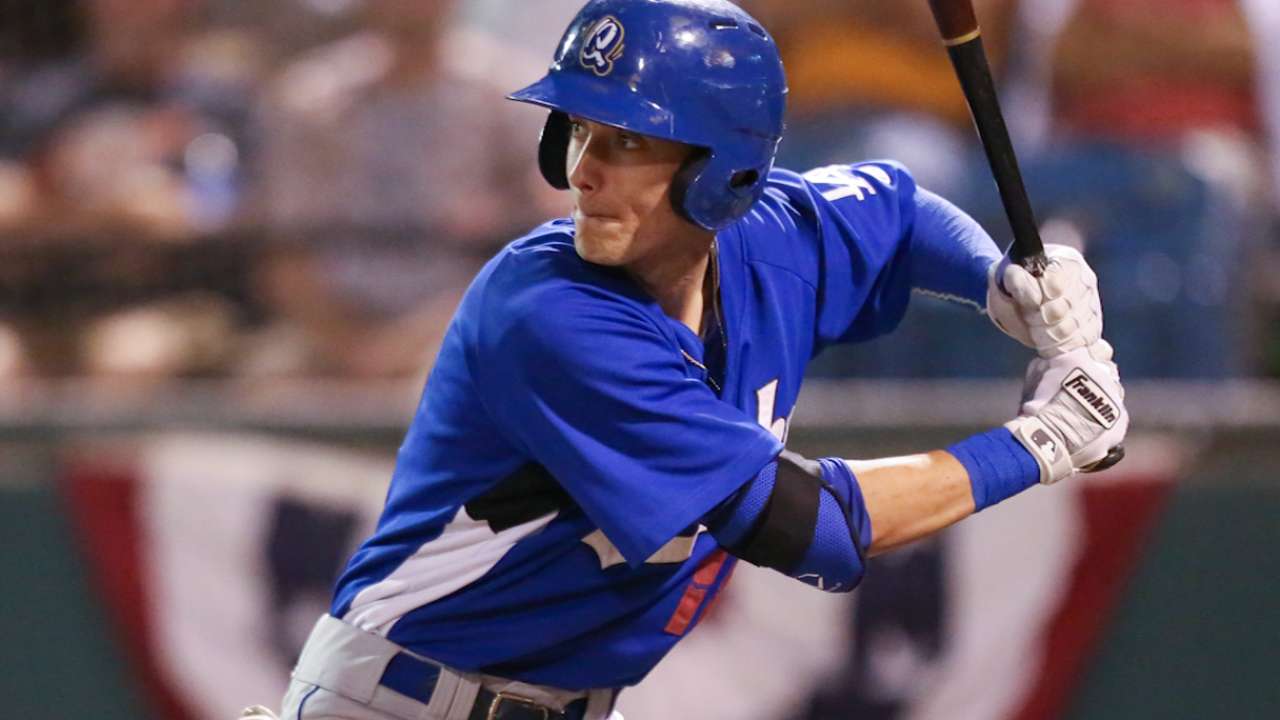 SCOTTSDALE, Ariz. -- Cody Bellinger is one of the best first-base prospects in the Minors and has slammed 56 homers in the last two seasons. Yet when he got to the Arizona Fall League, which favors hitters more than pitchers, he went deep just once in his first 13 games.
The Dodgers' top prospect has rediscovered his power stroke in the last week. Counting the Fall Stars Game, Bellinger has homered in three of his last five games, including a two-run shot Friday night that was the decisive blow in the Glendale Desert Dogs' 5-2 victory over the Scottsdale Scorpions.
• Gameday
Bellinger blasted a 92-mph fastball from Chris Stratton (Giants No. 26) 433 feet into Scottsdale Stadium's right-field pavilion. Trackman calculated the exit velocity of the shot at 108 mph.
"Playing more consistently now has helped," Bellinger said. "I was playing three times a week and now I'm playing four, and seeing that extra pitching does help. At the beginning of the Fall League, my shoulder was completely in and I wasn't seeing the ball like I did during the season. I looked at some video and made the adjustment."
Bellinger is now hitting .333/.437/.600 in 17 AFL games. The No. 31 overall prospect is among the league leaders in several categories, ranking third in on-base percentage, slugging, RBIs (16) and total bases (36) and fourth in homers (three). This comes on the heels of a regular season during which he batted .271/.365/.507 with 26 homers in 117 games between Double-A and Triple-A at age 21.
The son of Clay Bellinger, who was part of two World Series championship clubs with the Yankees, Cody signed for $700,000 as a fourth-round pick from an Arizona high school in 2013. The bat speed and loft in his left-handed swing create tremendous raw power. He said he's trying to hone his plate discipline in the AFL, and he drew two walks Friday night to boost his total to 11.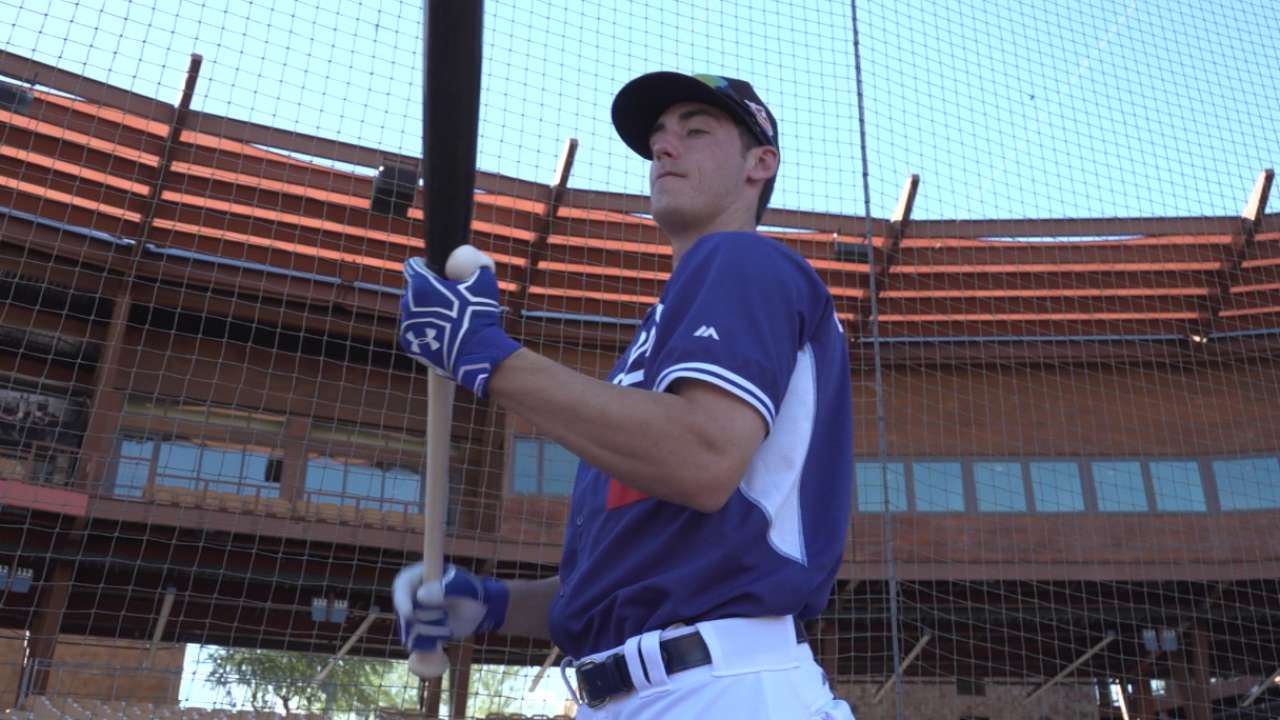 Scouts rave about Bellinger's Gold Glove-caliber defense at first base, and he has rare athleticism at that position that allows him to play center field. He has started five games in center in the AFL and also saw action on both corners in Double-A, versatility that will come in handy considering that Los Angeles first baseman Adrian Gonzalez has two more years remaining on his contract.
"I love first base but I grew up playing the outfield, so it's starting to come to me like second nature," Bellinger said. "Whatever gets me to the big leagues faster and wherever the Dodgers need me is fine. The more positions you can play, the more ways you can help the team."
Though both teams remain in last place in their divisions, Glendale (13-14) pulled within a game and a half of first place in the West. Scottsdale (11-16) is three games back in the East.
Winners of eight of their last 11 games, the Desert Dogs are the hottest team in the AFL. Though the focus of the league is development, Bellinger said his club is determined to reach the Nov. 19 championship game.
"We want to win," Bellinger said. "It's been fun here, a really good group of guys, and winning is a goal of ours."
Jim Callis is a reporter for MLB.com. Follow @jimcallisMLB on Twitter. This story was not subject to the approval of Major League Baseball or its clubs.