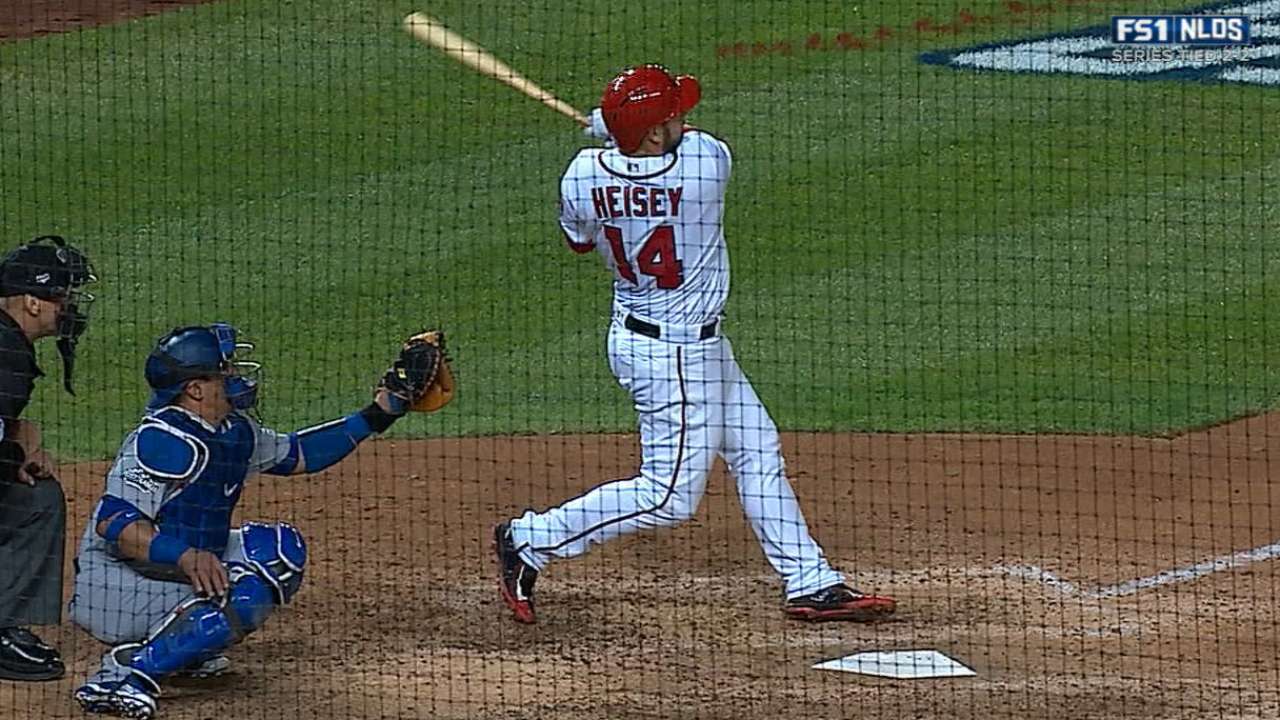 The Nationals have re-signed outfielder Chris Heisey to a one-year, $1.4 million contract, according to a Friday report by ESPN.
The deal, which has not been confirmed by the club, is said to include performance bonuses.
Heisey, who will turn 32 in December, hit .216/.290/.446 with nine home runs and 17 RBIs in 155 plate appearances for Washington in 2016, his first season with the club and his seventh in the Major Leagues.
Prior to joining the Nationals in December, Heisey played five seasons for the Reds and one for the Dodgers.
Manny Randhawa is a reporter for MLB.com. Follow him on Twitter at @MannyRsports This story was not subject to the approval of Major League Baseball or its clubs.