Padres' Rea has Tommy John surgery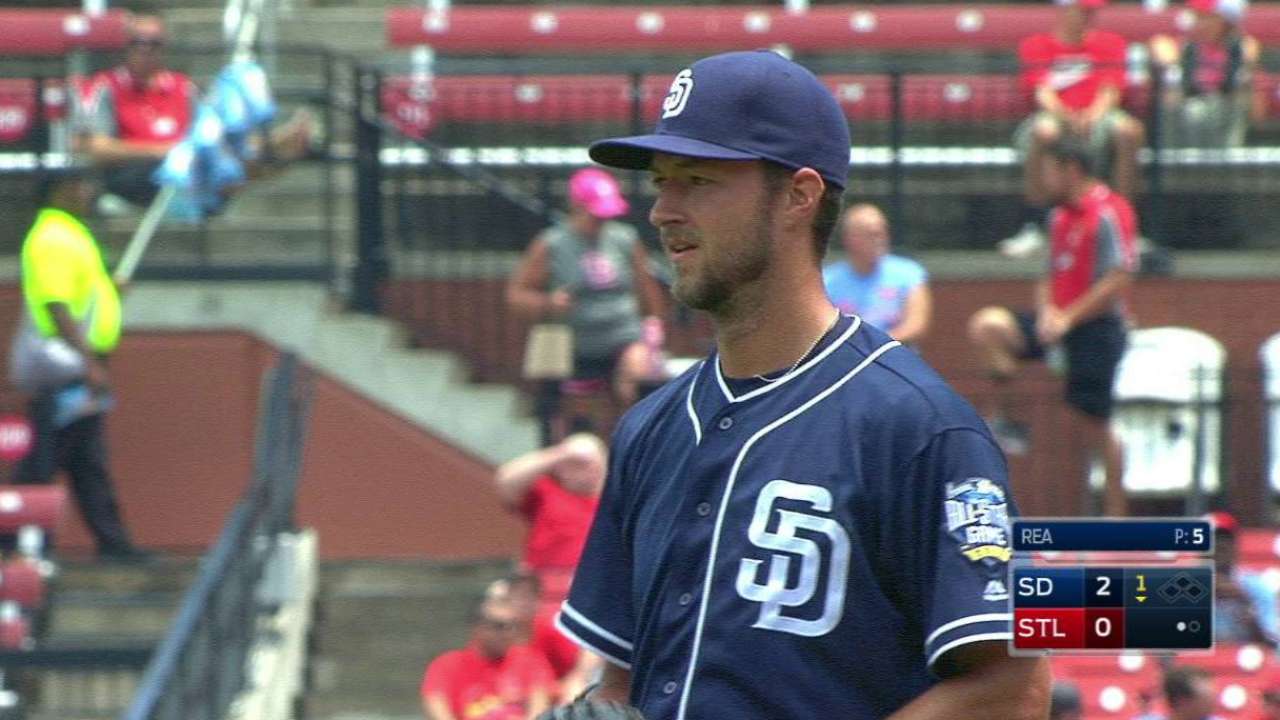 SAN DIEGO -- When Padres right-hander Colin Rea suffered a partially torn UCL in July, the expectation was always surgery. Instead, Rea and the Friars chose to rehab the injury in an attempt to salvage his 2017 season.
On Thursday, Rea's chances of pitching in 2017 officially came to an end. The 26-year-old righty had Tommy John surgery, ruling him out for next season. With a year and a half to recover, the club is optimistic he'll be back for the start of the '18 season.
Rea, who was dealt to Miami along with Andrew Cashner in late July, tore his UCL in his lone start for the Marlins. After the injury, the Marlins raised questions about Rea's health before the trade, prompting the two teams to re-work the original deal. Pitching prospect Luis Castillo was returned to Miami, in exchange for Rea, who posted a 4.82 ERA in 20 appearances.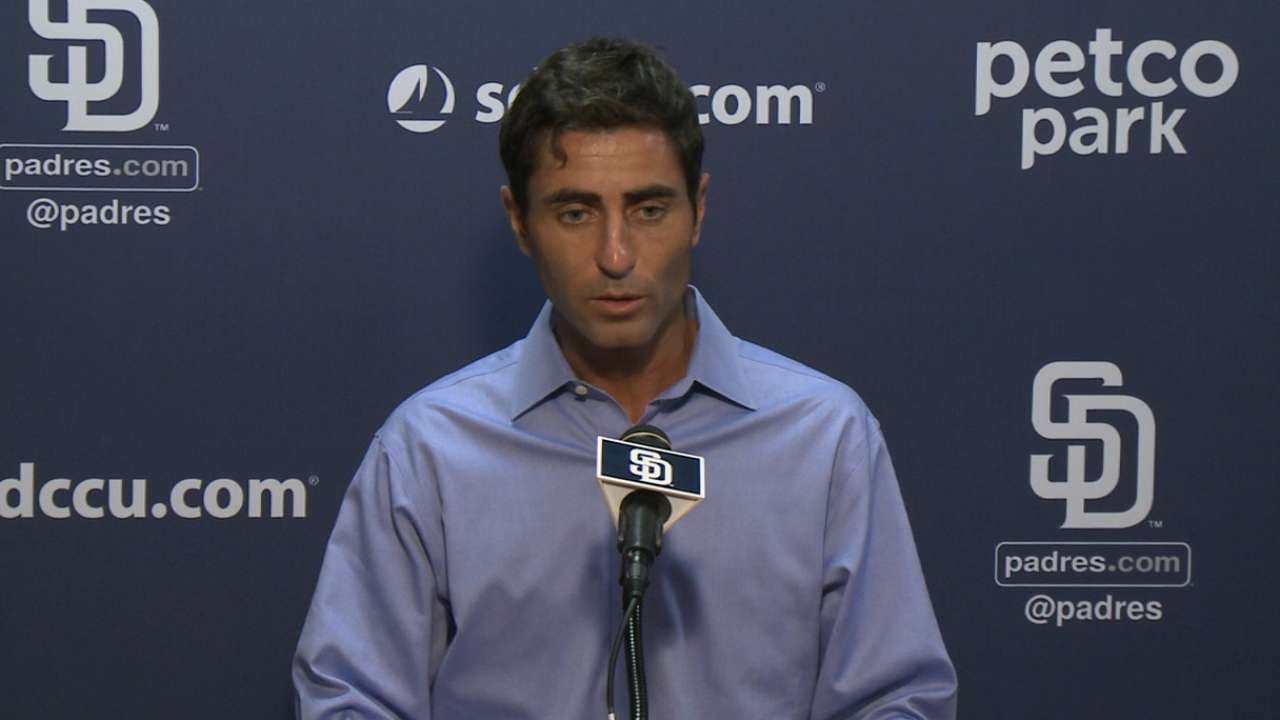 Upon Rea's return to San Diego, he was diagnosed with the UCL injury. But instead of surgery, Rea and the Padres opted for a platelet-rich plasma injection and stem-cell therapy.
Timing favored a Rea rehab attempt. If he could prove he was fully healthy, he'd be available for 2017. If the recovery hit a snag, he'd miss the entire season -- whether the surgery was performed in August or the early offseason.
With that in mind, the Padres set a deadline of Dec. 1 for Rea's return to full health. After throwing for about a month, Rea was nearly set to face live hitters -- until he felt discomfort in his elbow earlier this week.
Rea opted for surgery rather than having the injury linger into 2018.
Rea is the third Padres starter who will miss the 2017 season due to Tommy John, joining Erik Johnson and Robbie Erlin. Tyson Ross (shoulder) and Jarred Cosart (elbow) are also coming off surgeries, but are expected back by Opening Day.
After Edwin Jackson and Clayton Richard hit the free-agent market earlier this week, the Padres are looking to add at least a couple starting-pitching options to the mix before Spring Training begins.
AJ Cassavell is a reporter for MLB.com. Follow him on Twitter @ajcassavell. This story was not subject to the approval of Major League Baseball or its clubs.