Arenado named a Defensive Player of the Year
All-Star receives honor for Major League third basemen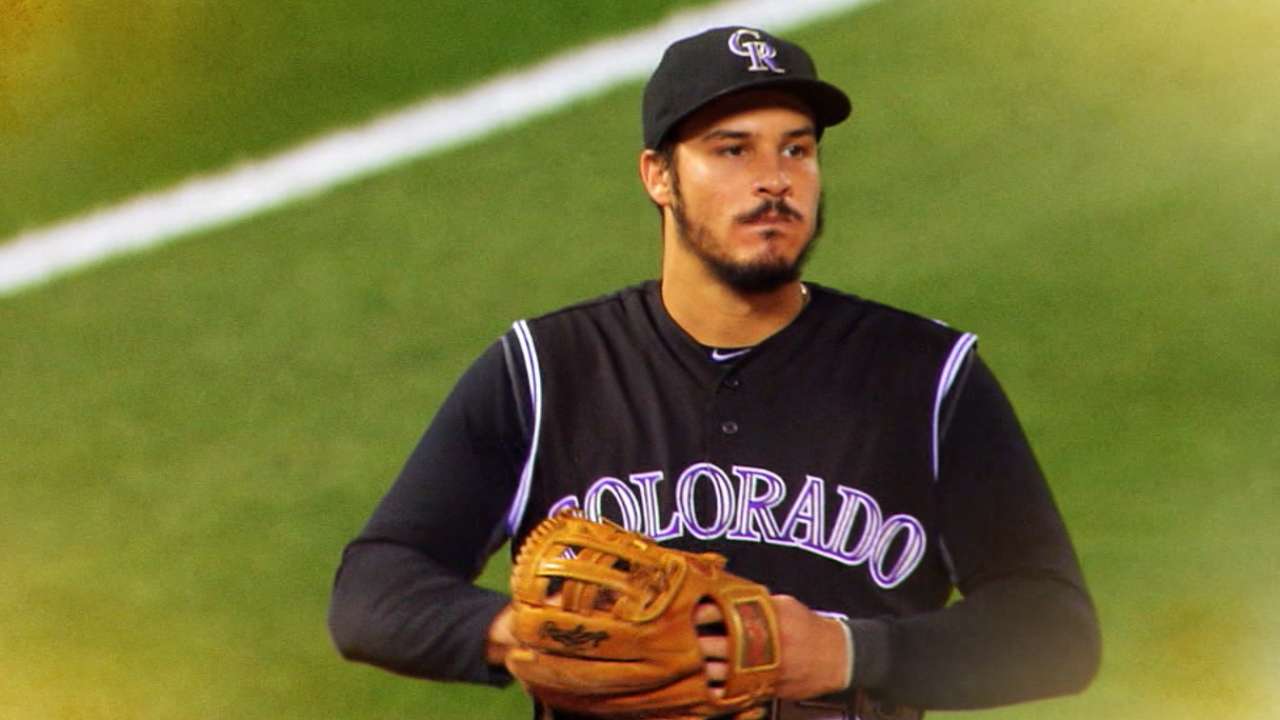 Rockies third baseman Nolan Arenado was named the Wilson Defensive Player of the Year for the position on Friday night.
The honor comes on the heels of Arenado winning his fourth Rawlings Gold Glove Award in four Major League seasons.
The Defensive Player of the Year Awards were the latest in a series of honors for Arenado's defensive prowess in 2016, following up on the Rawlings Gold Gloves and leading into the upcoming Esurance MLB Awards, which have two key defensive categories -- Best Defensive Player and Best Defensive Play.
• Complete 2016 Awards coverage
The 25-year-old Arenado, a two-time National League All-Star, led all Major League third basemen in defensive runs saved, with 20, according to Fangraphs. The next closest were Adrian Beltre of the Rangers -- who won the American League Gold Glove Award for the position -- and the Mariners' Kyle Seager, each of whom finished with 15 defensive runs saved.
For the second consecutive season, Arenado also led the NL in home runs (41), RBIs (133, which also led Majors) and total bases (352).
Wilson, which established this award in 2012, considers various defensive metrics in determining the nine individual and one team winners. That formula includes defensive WAR (25 percent), Defensive Runs Saved (25 percent), Inside Edge fielding ratings (20 percent), Inside Edge arm ratings (20 percent) and fielding percentage (10 percent). A different formula is used for pitchers and catchers.
Red Sox outfielder Mookie Betts won the Wilson award for best overall defensive player, and the San Francisco Giants won the Wilson award for best overall defensive team in 2016.
Manny Randhawa is a reporter for MLB.com. Follow him on Twitter at @MannyRsports This story was not subject to the approval of Major League Baseball or its clubs.