MLB.com Columnist
Mike Petriello
Hot Stove values? Consider these 5 guys
Alternatives to top-tier players may impress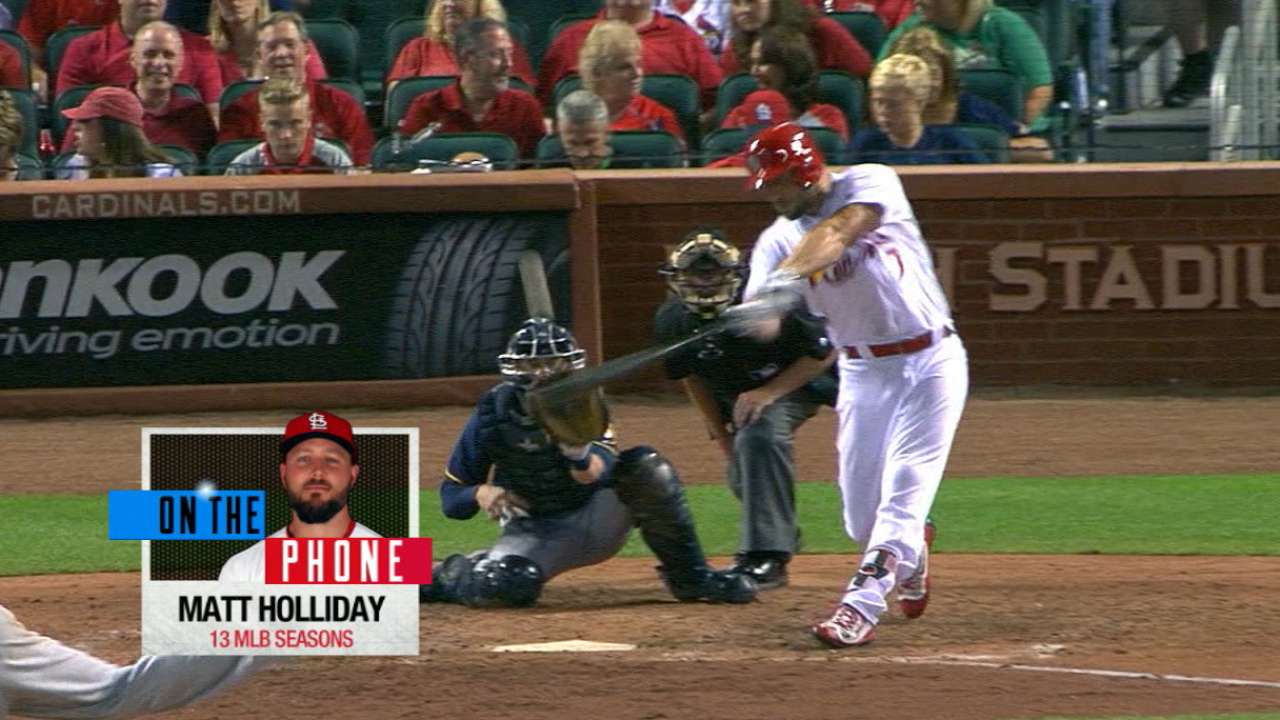 If there's one thing we know about this offseason's free-agent class, it's that there's not enough elite-level talent to satisfy the interested buyers. Even if there was, there are always teams that are looking to improve that simply can't afford to live at the financial top end of the market, so they'll need to be looking for more reasonably priced alternatives -- or, perhaps, teams that simply don't value some players as being worth the inflated contracts they'll receive.
What that means is that teams unwilling to handle the sticker shock of the front-of-the-line players will be looking for the "off-brand" versions. Don't take that term as a negative; what it often means is obtaining the same or "close enough" product, just without paying for all the bells and whistles or name value. After all, who wouldn't take 80 percent of the production for 50 percent of the price?
So let's do what we can to help those teams. Let's go through each of the top free agents in this year's class and find a reasonably priced alternative. Remember, it's not about finding players exactly as talented. It's about finding decent, affordable versions who can still provide value.
If you want Ian Desmond, you might like: Sean Rodriguez.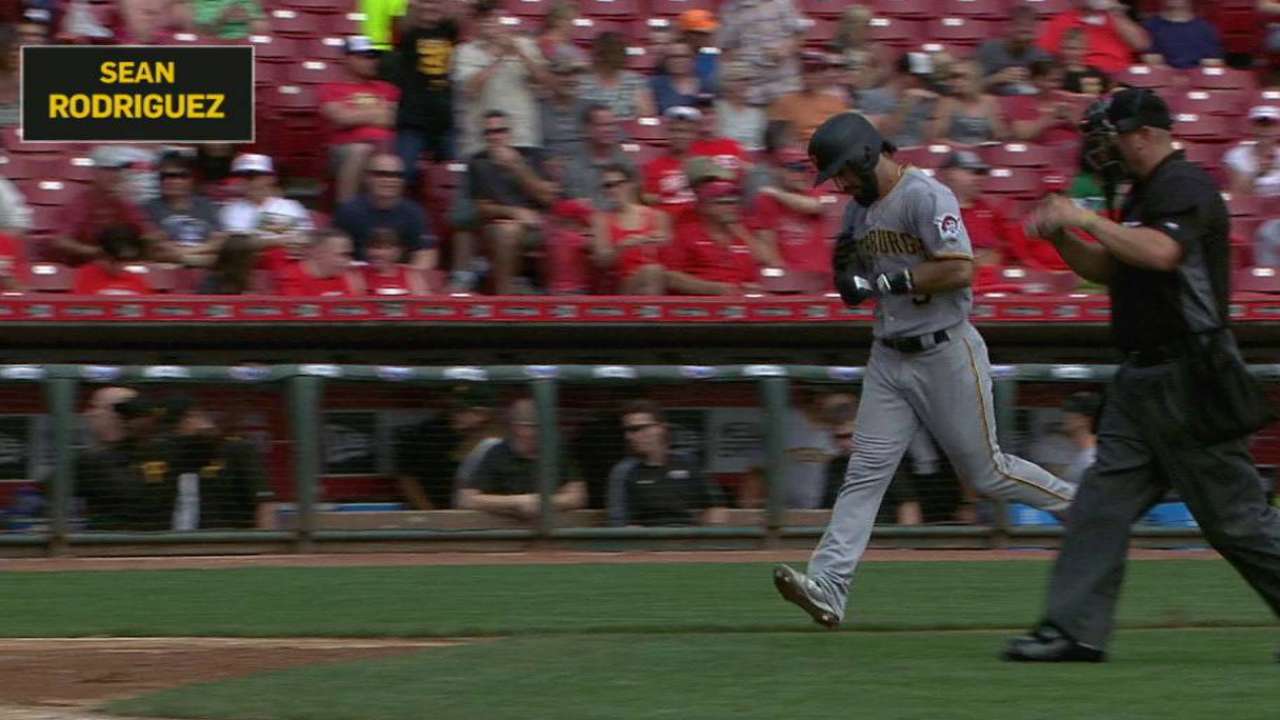 Desmond is a 31-year-old who offers great value in versatility, having successfully gone from a career as a shortstop to playing center and left field for Texas last year. Rodriguez is also a 31-year-old who offers great value in versatility, making starts at six of the seven non-pitcher/catcher positions for Pittsburgh last year, plus seeing time in center as a reserve.
Desmond, however, is going to cost a Draft pick due to the qualifying offer, and might earn somewhere in the $50 million range over multiple years. Meanwhile, the Pirates signed Rodriguez last offseason for a mere $2.5 million, and he repaid them with an outstanding .270/.349/.510 (129 wRC+, where 100 is league average) and a career-high 18 home runs. Now, it's fair to note that all of those numbers are above his career norms, and he's not likely to repeat them, but it's also as fair to note that Desmond's great first half turned into a .237/.283/.347 (65 wRC+) second half, after a somewhat below-average .244/.302/.407 (96 wRC+) in 2014-15.
The initial 2017 Steamer projections expect .238/.299/.415 (89 wRC+) from Rodriguez, and .250/.310/.413 (92 wRC+) from Desmond. It's not terribly different. The prices will be.
If you want Mark Trumbo, you might like: Matt Holliday.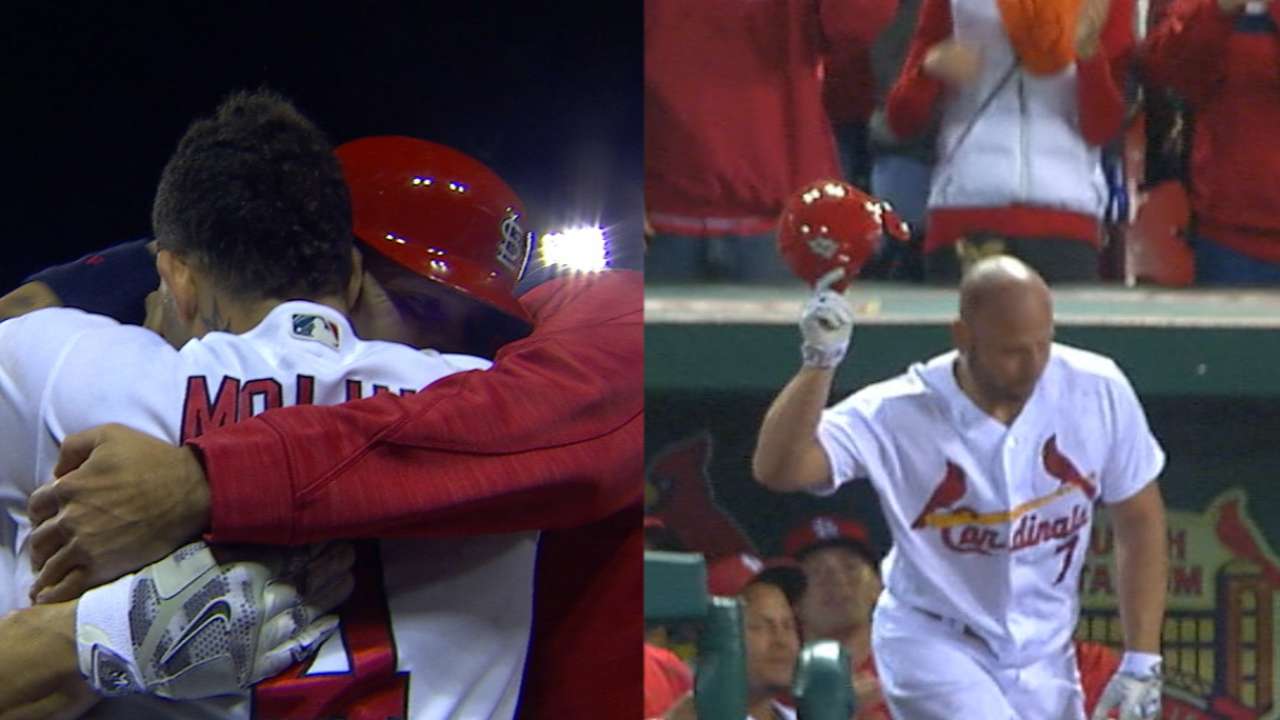 Trumbo led the Major Leagues with 47 homers, and despite the Draft pick tax presented by the qualifying offer and his obvious limitations in getting on base and playing defense, he's going to get paid, probably in the $60 million to $70 million range, even if it's not yet clear by who. Power always gets paid.
But if you're looking for a righty power bat who can similarly fake it in the outfield and first base, might we interest you in a slightly used Matt Holliday? Though he was 36 last year, Holliday still had an above-average bat (.246/.322/.461, 109 wRC+), and there's reason to believe there's more left in the tank. Holliday hit the ball 100 mph or more 42.5 percent of the time he put the ball in play last year, and that's the fourth best of the 247 hitters who put at least 200 balls in play last season. You'll find such sluggers as Nelson Cruz, Miguel Cabrera, Giancarlo Stanton and, yes, Trumbo with him in the top 10.
Steamer projects a rebound to .274/.358/.465 (121 wRC+). That's actually better than the .254/.314/.480 (109 wRC+) the system sees for Trumbo, but even if you don't quite buy that, it's hard to see Holliday getting more than about one-third of the contract Trumbo does, if that. It's a good bet that Trumbo won't be three times as productive.
If you want Aroldis Chapman, you might like: Brett Cecil.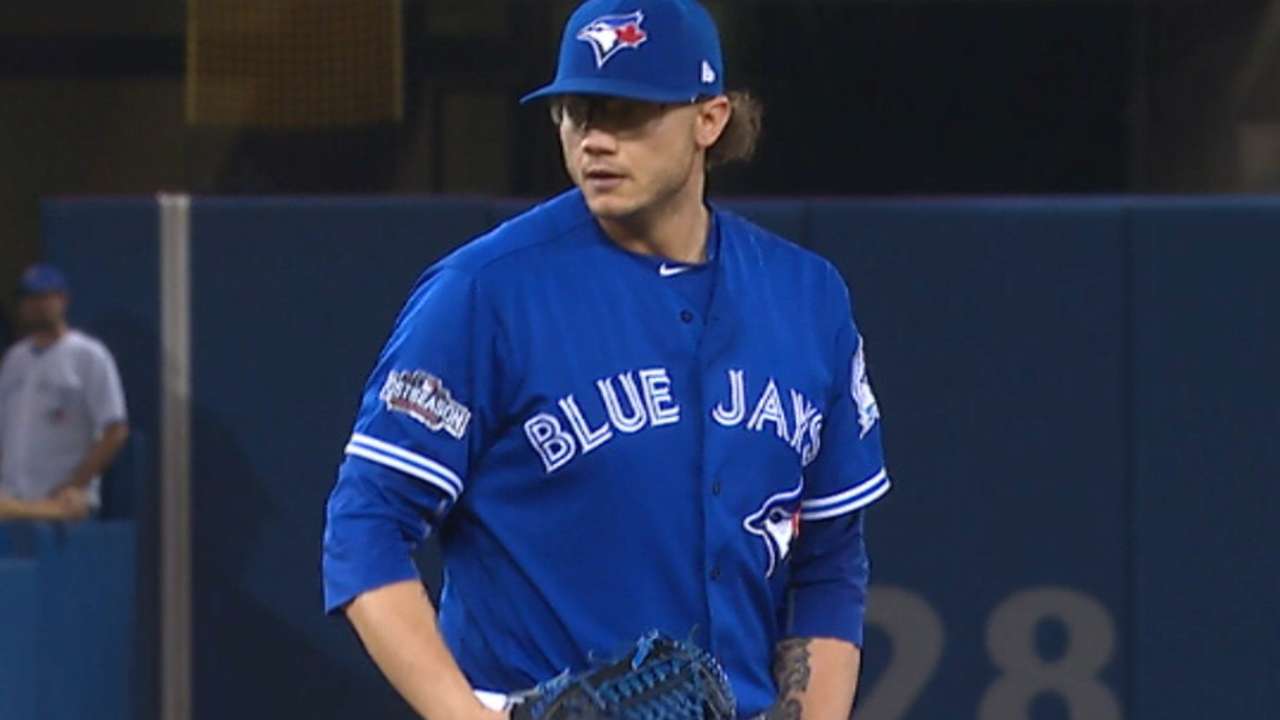 No one is Chapman, of course, and we're not suggesting that Cecil is anything like the flamethrowing lefty who might push into the $90 million range. But Cecil probably is the second-best lefty reliever out there, and he's a lot better than you might think.
Since converting to relief in 2012, Cecil has been quietly outstanding, nearly doubling his strikeout rate from 16.6 percent to 32.2 percent -- for reference, Cody Allen was at 33 percent this year -- and dropping his ERA/FIP to 3.03/2.75, showing he was ahead of the curve by becoming a curveball-heavy pitcher. He's actually cut his walk rate in each of the two seasons, and early this year he tied a Major League record for the most consecutive scoreless outings.
Cecil will also get something like two or three years for $25 million to $30 million, maybe a third of what Chapman will get, and the team that picks him up will be happy to have him.
If you want Justin Turner, you might like: Luis Valbuena.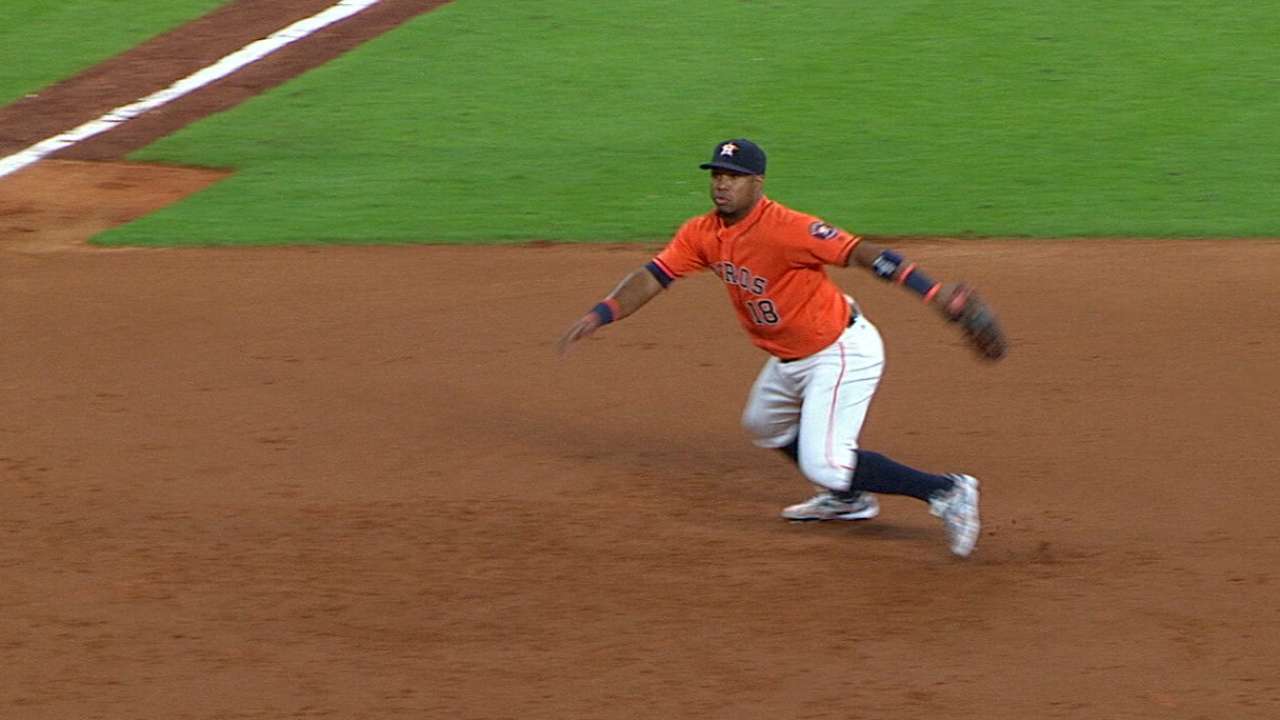 Turner has turned himself into a legitimate star, and he'll have earned the approximately $70 million to $80 million deal he'll end up with, in part because the third-base market is shalllow.
Consider this: Over the past three years, the lefty-swinging Valbuena has a .243/.334/.442 (115 wRC+) line with 54 homers. That's just about the same as larger names Carlos Beltran (.271/.327/.468, 115 wRC+), Josh Reddick (.273/.332/.434, 114 wRC+), Todd Frazier (.251/.316/.474, 113 wRC+) and Evan Longoria (.265/.322/.454, 112 wRC+). Valbuena is not Turner, of course, but a lefty who can play either corner infield spot fits a lot of teams, especially as positional versatility becomes more highly valued.
If you want Jose Bautista, you might like: Steve Pearce.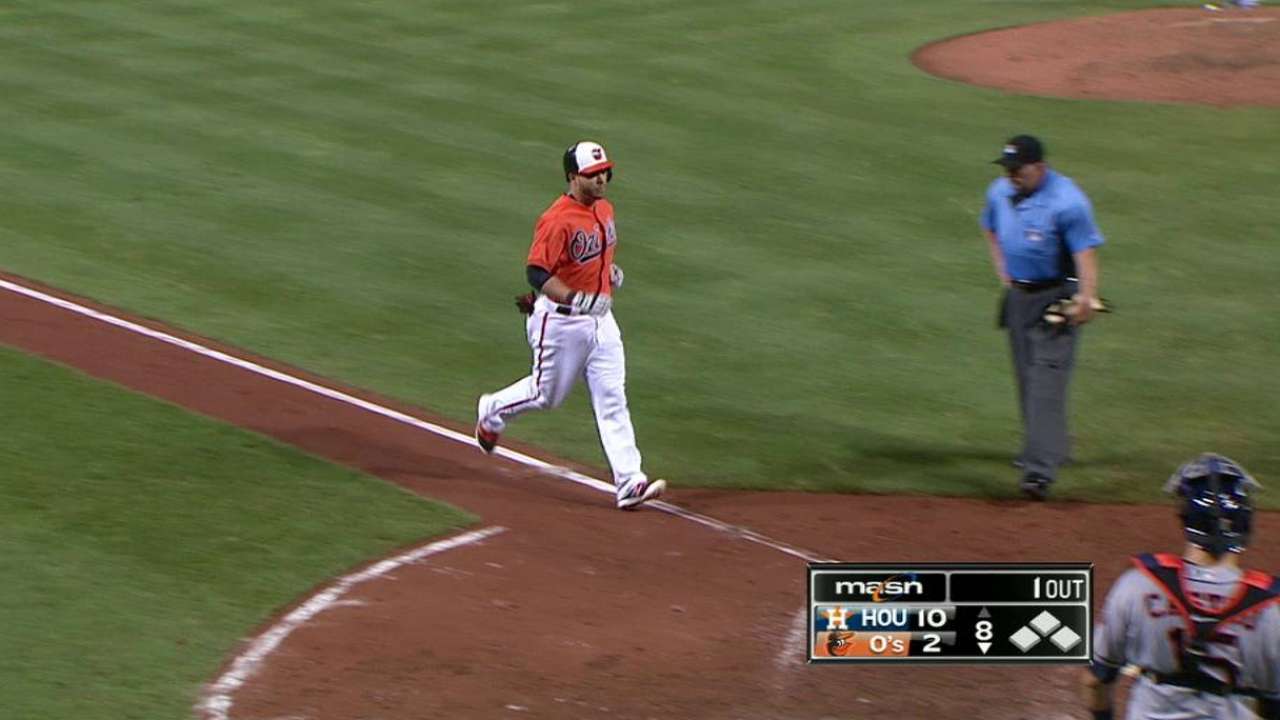 Pearce is like the Swiss Army knife of free agents, in that a lefty-crushing multipositional bat who won't cost much should really be a fit on every contender. Last year, he signed a mere one-year, $4.75 million contract with Tampa Bay, and he put up an excellent .288/.374/.492 (136 wRC+) line for the Rays and Orioles -- his third very good offensive year in the past four -- making starts at first, second, third, left and right, though his season did end early due to arm surgery. Although the injury does add some uncertainty, it probably makes it more likely that Pearce is in line for just a single guaranteed year again.
Bautista, meanwhile, posted a .234/.366/.452 (122 wRC+) line in 2016, which was his worst year as a regular, although still quite good. Still, there's evidence that his own 2015 arm injury has wrecked his once-strong throwing arm, as his 84.1 mph average on "competitive throws" in 2016 was among the lowest marks in the Majors. At 36, Bautista will still likely get something in the three-year, $65 million range, yet a first base/DH role may be in his future.
Bautista is better. But is he worth eight to 10 times the money, which may be what we see? That's a tough sell, even for the most optimistic team.
Mike Petriello is an analyst for MLB.com and the host of the Statcast podcast. He has previously written for ESPN Insider and FanGraphs. This story was not subject to the approval of Major League Baseball or its clubs.