I Am Legend: Colon leaves Mets with memories
Veteran's quality pitching, larger-than-life persona and surprising bat earned fans' love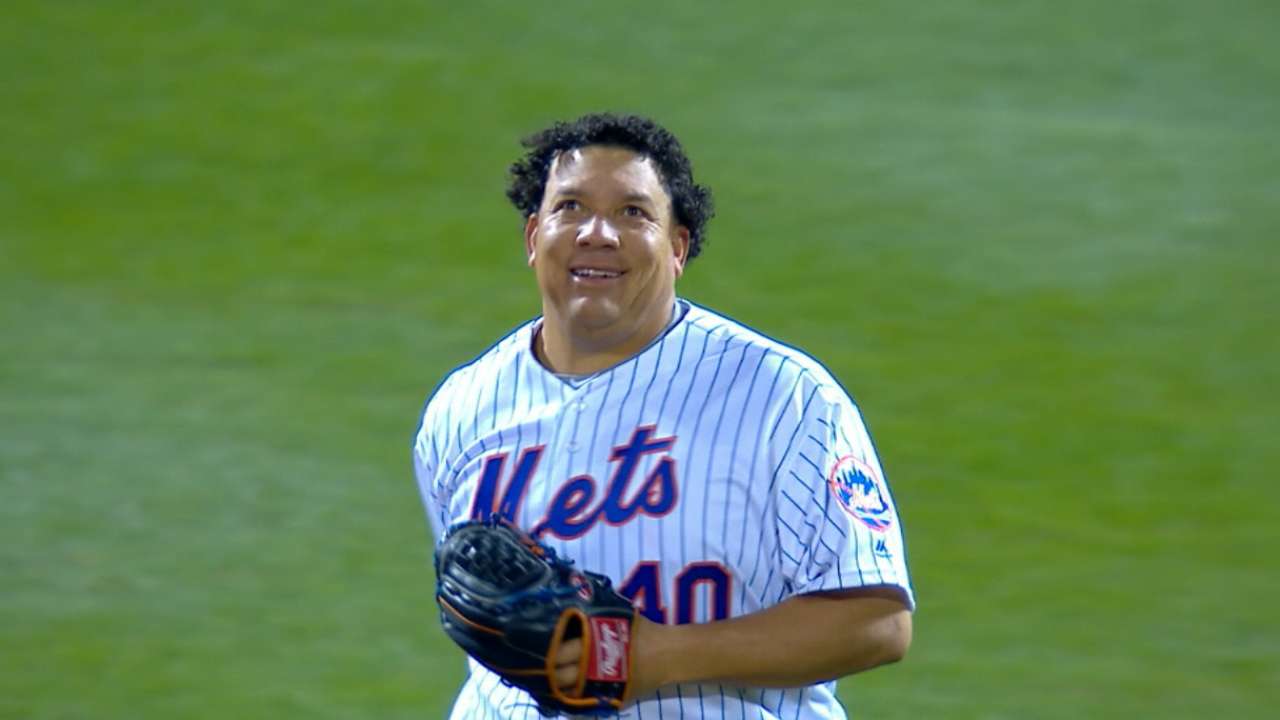 NEW YORK -- When Bartolo Colon signed with the Braves on Friday, it became clear how important starting was to him. Though Colon enjoyed his time in New York and keeps a home in nearby New Jersey, he departed the Mets needing just 10 wins to catch Juan Marichal for the most among Dominican-born pitchers. That's important to him.
The Mets, meanwhile, could not guarantee Colon a role -- not with Matt Harvey, Jacob deGrom, Noah Syndergaard, Steven Matz and Zack Wheeler all presumably healthy on Opening Day, and Robert Gsellman and Seth Lugo providing rotation insurance. Unlike a year ago, when Colon was central to the Mets' offseason plan, he no longer was this winter.
Simply put, Colon played out his role in New York. He went 44-34 with a 3.90 ERA over three seasons, all of them over the age of 40. Here's a look back at the fan favorite's top moments in Flushing:
June 18, 2014: Colon had not recorded a hit in nine years when he came to the plate in St. Louis, his reputation dominated by images of him losing his bat and helmet at the plate. That changed when he ripped a double down the left-field line, coming around to score moments later. Colon finished his first season in Flushing with two hits. The following spring, hitting coach Kevin Long challenged him to increase that total to four. Colon bargained him down to three … then finished with eight.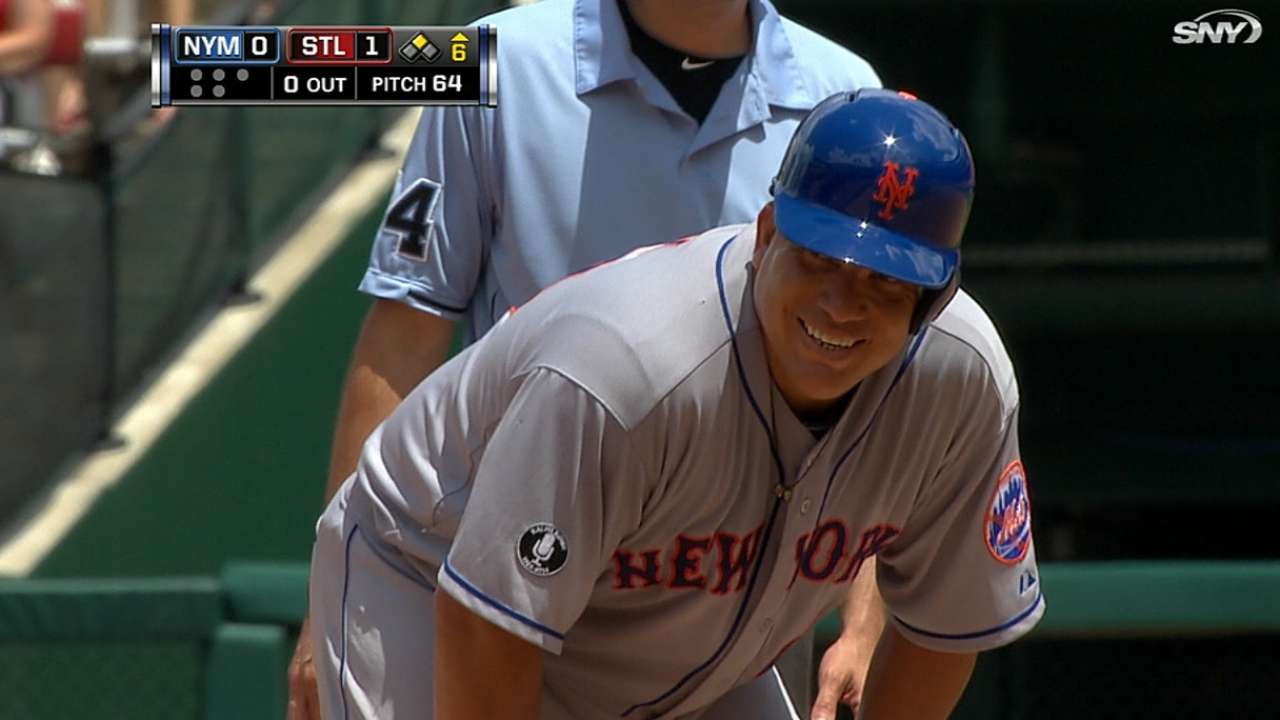 Sept. 5, 2015: Over three seasons in Flushing, Colon's defensive accolades included several funky plays around the diamond and -- this part isn't a joke -- a legitimate Gold Glove-caliber season in 2016. But his finest moment on the field came in Miami, when he fielded a Justin Bour slow roller down the first-base line, flipping behind his back to secure the out at first. Often forgotten in that game? Colon also fired a nine-hit shutout.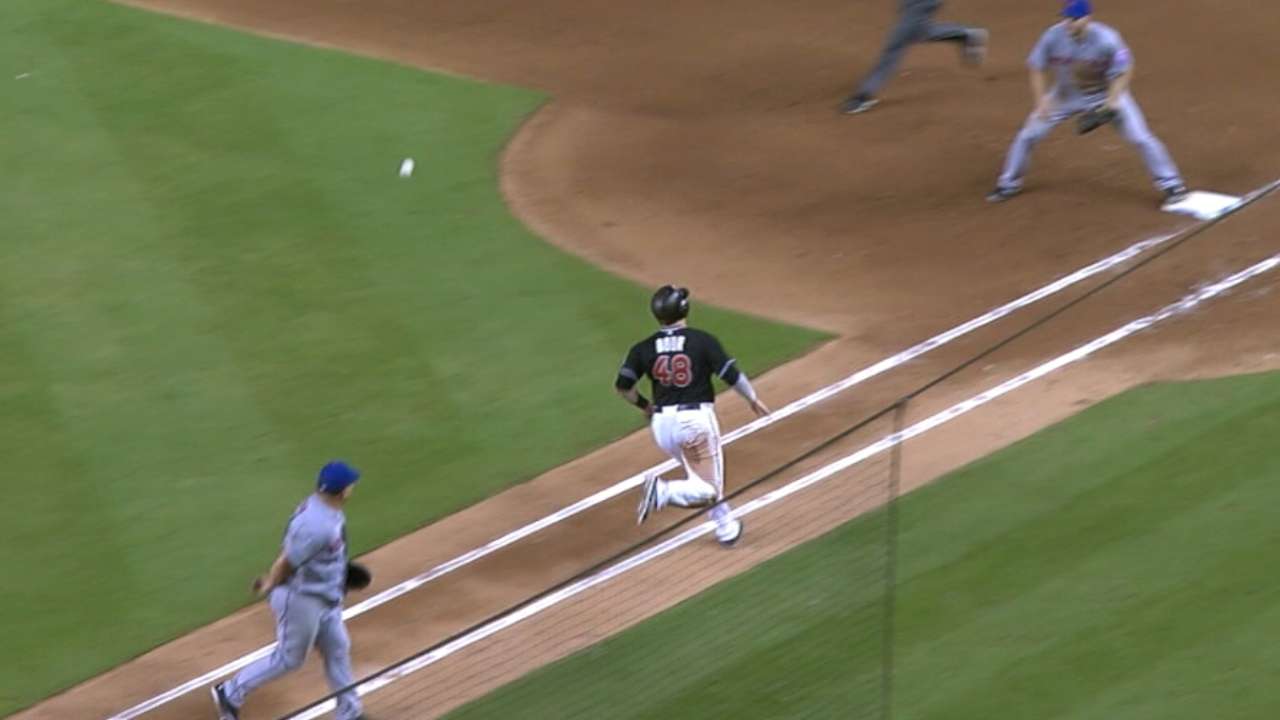 Oct. 21, 2015: Dispatched to the bullpen for postseason play, Colon took to the role with aplomb, giving the Mets 1 1/3 shutout innings in their pennant-clinching National League Championship Series Game 4 against the Cubs. He finished with a 2.08 ERA in seven relief appearances in the '15 postseason.
May 2, 2016: History is important to Colon, which in part explains his decision to sign with the Braves. So Colon was proud of this particular victory over the Braves, the 220th of his career, which moved him past Pedro Martinez for the second most all time among Dominican-born pitchers. Colon finished the year with 233 career victories, 10 behind Marichal and 12 behind native Nicaraguan Dennis Martinez, whose 245 wins remain tops among Latin-born pitchers.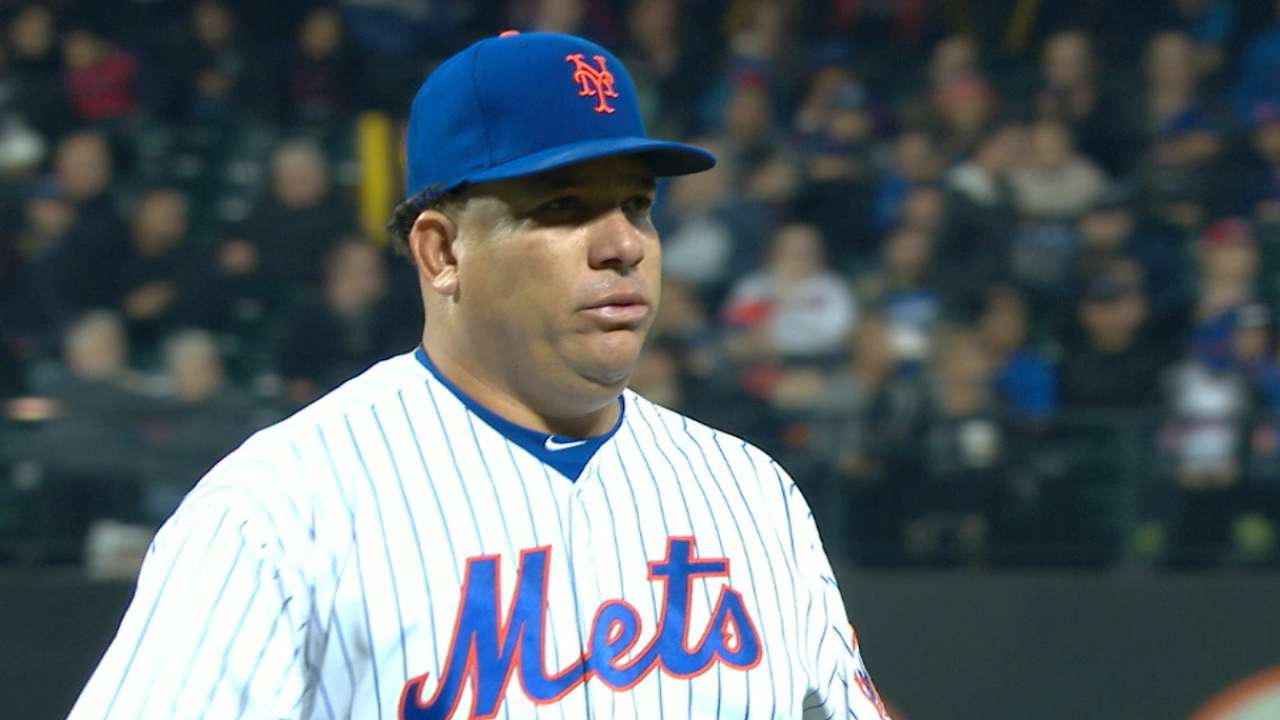 May 7, 2016: The legend Colon had spent more than two years cultivating transformed on this day in San Diego, where he clubbed his first career home run over the left-field fence. Three weeks shy of his 43rd birthday, Colon received the silent treatment in the dugout, later regaling reporters with tales of his prowess as a slugger in a Dominican softball league.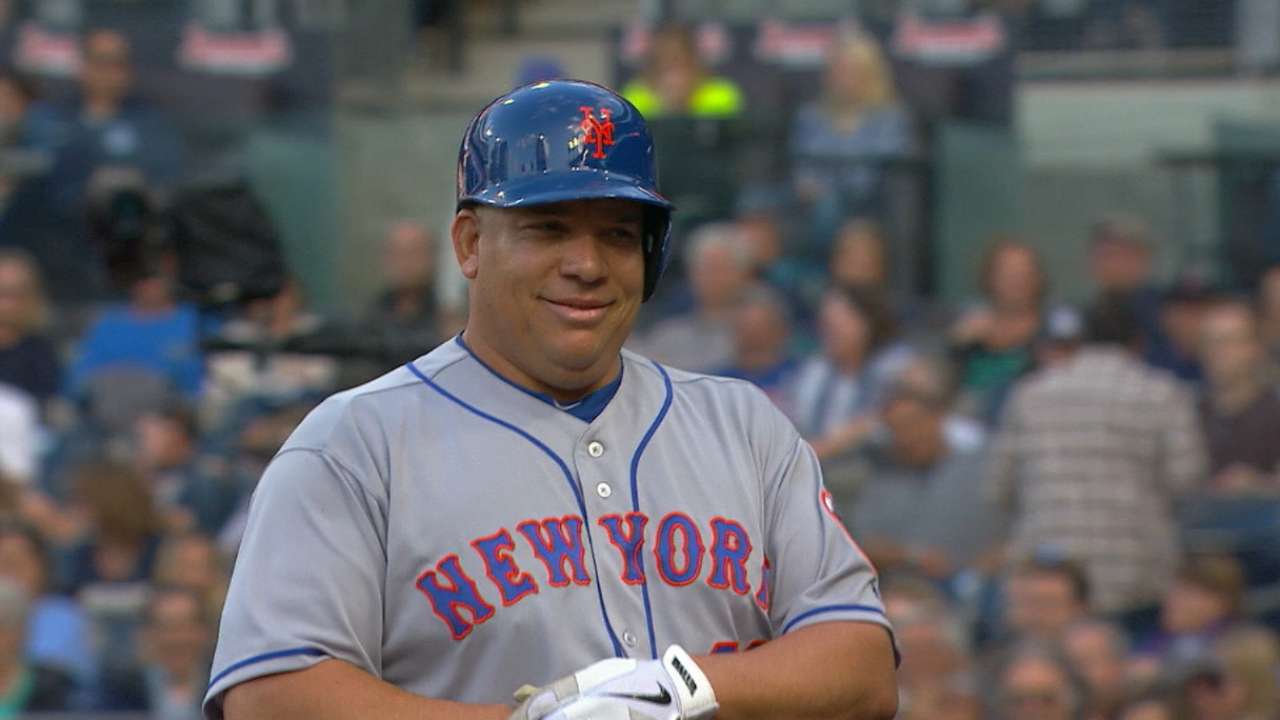 Anthony DiComo has covered the Mets for MLB.com since 2008. Follow him on Twitter @AnthonyDiComo and Facebook, and listen to his podcast. This story was not subject to the approval of Major League Baseball or its clubs.