Cuba's Gurriel Jr. signs 7-year deal with Blue Jays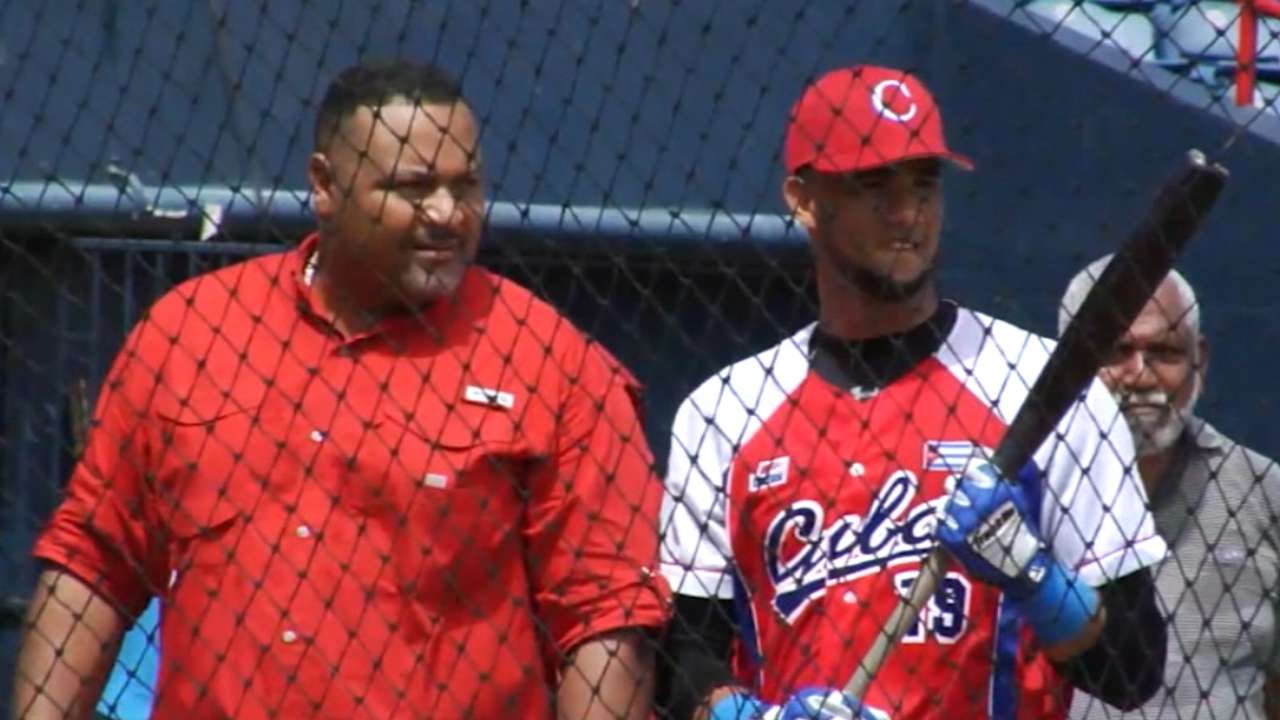 SCOTTSDALE, Ariz. -- Lourdes Gurriel Jr., ranked No. 6 on MLBPipeline.com's Top 30 International Prospects List, has agreed to a seven-year, $22 million deal with the Blue Jays.
Gracias @bluejays por darme esta posibilidad!!! Muy emocionado por formar parte de esta… https://t.co/fgOBEtwHZH
— Lourdes Gurriel jr (@LGjr19)
November 11, 2016
Gurriel, 23, was hitting .321 with eight home runs, 32 RBIs and a .924 OPS in 43 games for the Havana Industriales this season before defecting with his older brother, Yulieski, 32, in February after the Caribbean Series in Santo Domingo, Dominican Republic. A good runner with a good glove, Lourdes is athletic enough to play infield and outfield. He's shown some power potential and is still honing his overall approach at the plate.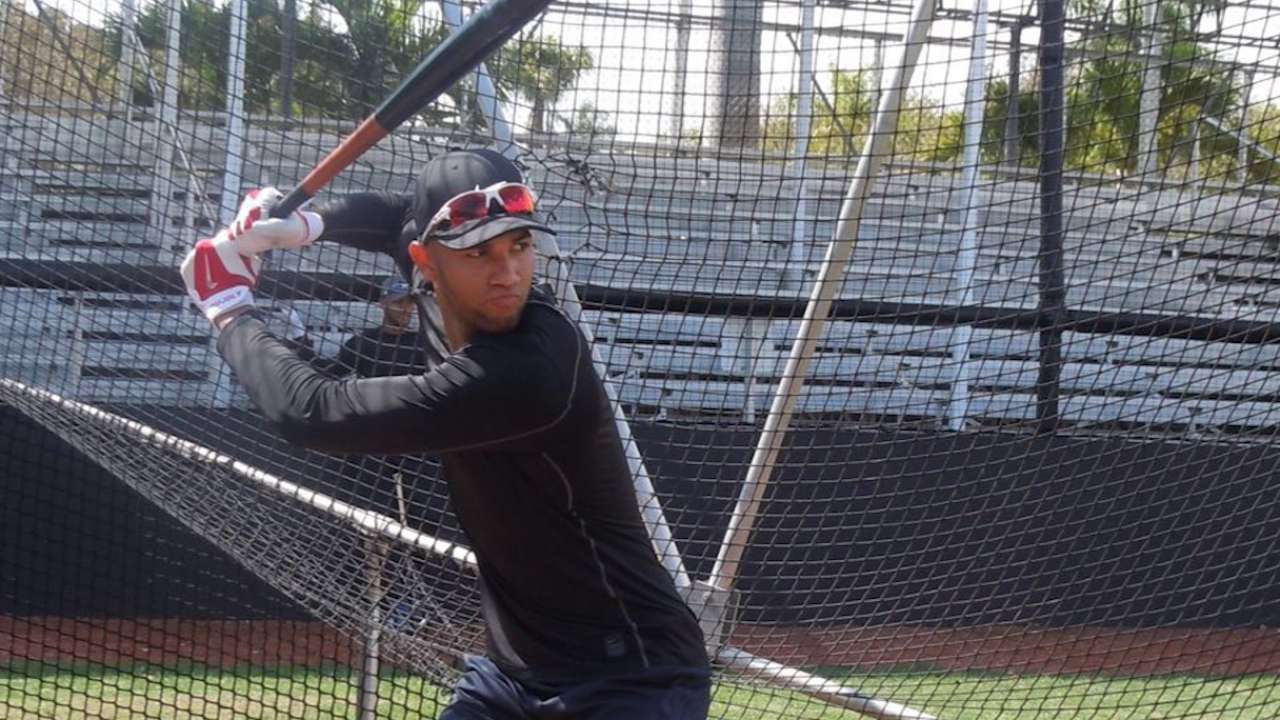 Yulieski, who signed a 4 1/2-year, $47.5 million deal with the Astros in July, hit .262 with a .292 on-base percentage and a .385 slugging percentage in 36 games for Houston. He hit three home runs, seven doubles and drove in 15 runs in 130 at-bats.
Lourdes was declared a free agent in August, starred in a showcase for all teams in September in Panama and worked out privately for teams in the weeks that followed. He decided to sign with a Major League team after he turned 23 on Oct. 10 to avoid being subject to the international signing guidelines.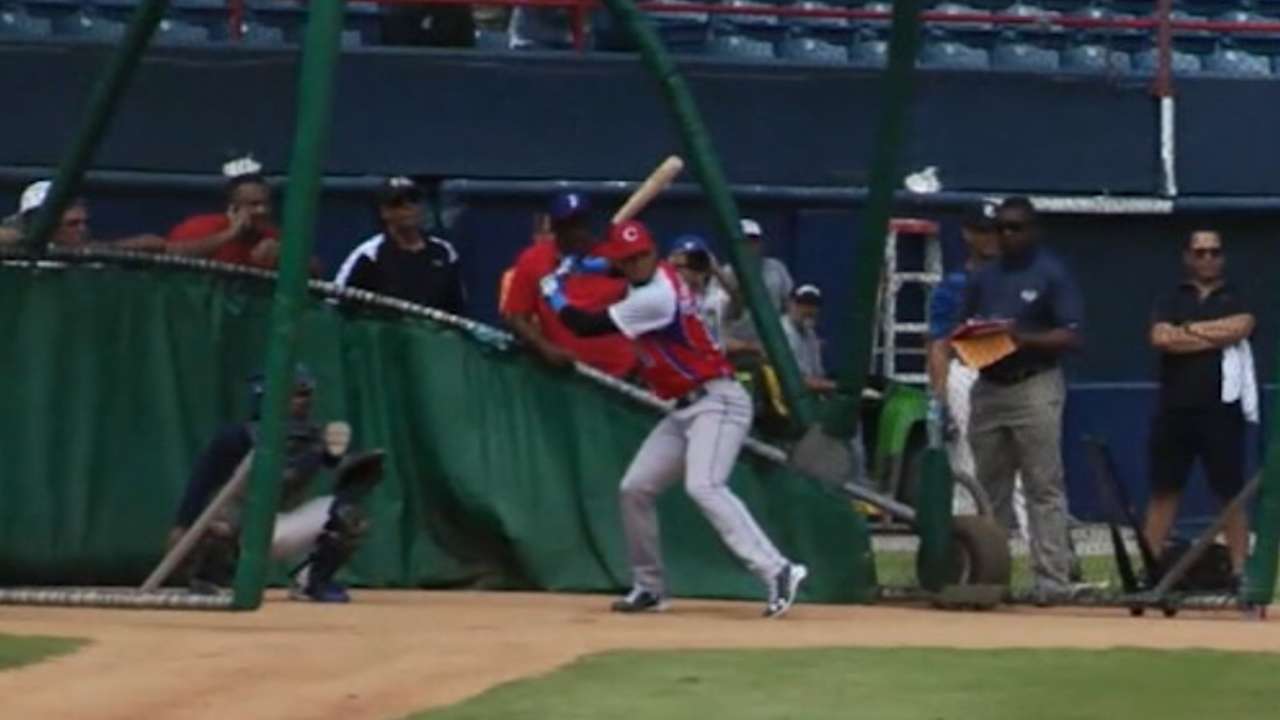 The Gurriels are considered Cuba's first baseball family, the island's equivalent of the Boones, Alomars and Alous.
Eldest brother Yunieski has played almost two decades in Cuba's Serie Nacional and also starred for Quebec in the Canadian-American Association. Their father, Lourdes Gurriel Sr., played for the national team for 15 years and won a gold medal, two batting titles and a Most Valuable Player Award in Cuba. He was also a national team manager.
The brothers also had an uncle, great uncle and cousin who shined on the diamond in Cuba.
Jesse Sanchez is a reporter for MLB.com. This story was not subject to the approval of Major League Baseball or its clubs.