MLB.com Columnist
Mike Petriello
Cy Young races look to be closer than ever
Winners revealed at 6 p.m. ET Wednesday on MLB Network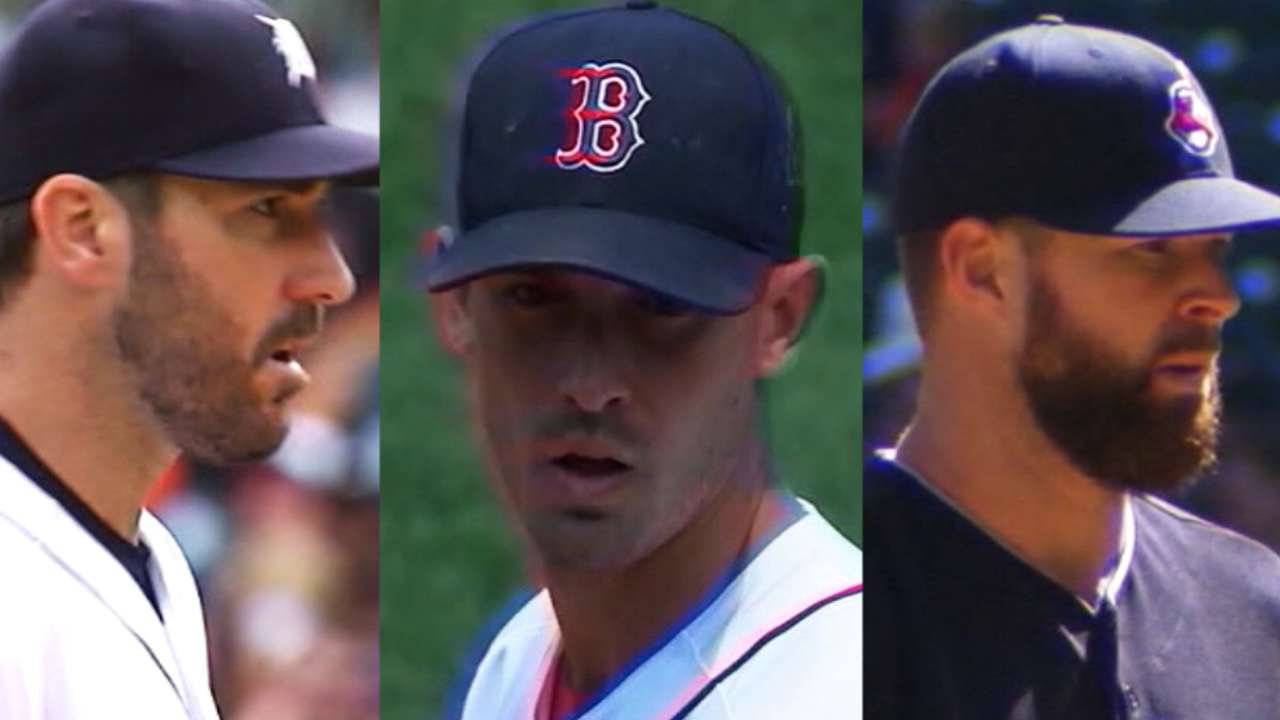 That's important, because while there are endless arguments to be had among fans about which stats matter and who should win, all that really matters is what the Baseball Writers' Association of America voters have proven to place value upon in the past. After all, they're the ones casting the ballots, and we have a tool that works pretty well to try to translate past behavior to current voting -- Tom Tango's Cy Young Award predictor.
This is the same tool we used in August to show that despite his brilliance, Zach Britton had no chance to actually win the award, and he didn't make the final three. We used it in September to show just how tightly packed both races were, particularly in the AL. Now, we'll use it again to provide a final update, hoping to show who may have the edge in both leagues. Last year, the tool predicted each of the five names in both leagues in the right order, and this year, it nailed the three finalists in both leagues.
You can read the full methodology behind it here, but the short version is that that the formula is "(IP/2 - ER) + SO/10 + W," with a player automatically bubbling up if he has more wins and a better ERA than the player above him. Yes, that means a pitcher's wins play a role, which many will find unfortunate, but again, it's about trying to model voter behavior -- and while wins have played a diminished role, the evidence is that they still matter somewhat.
It's also important to remind that ballots were due at the end of the regular season, so Kluber, Lester and Hendricks get no extra points for what they did on their way to the World Series.
American League
78 points -- Verlander
74 points -- Porcello
73 points -- Kluber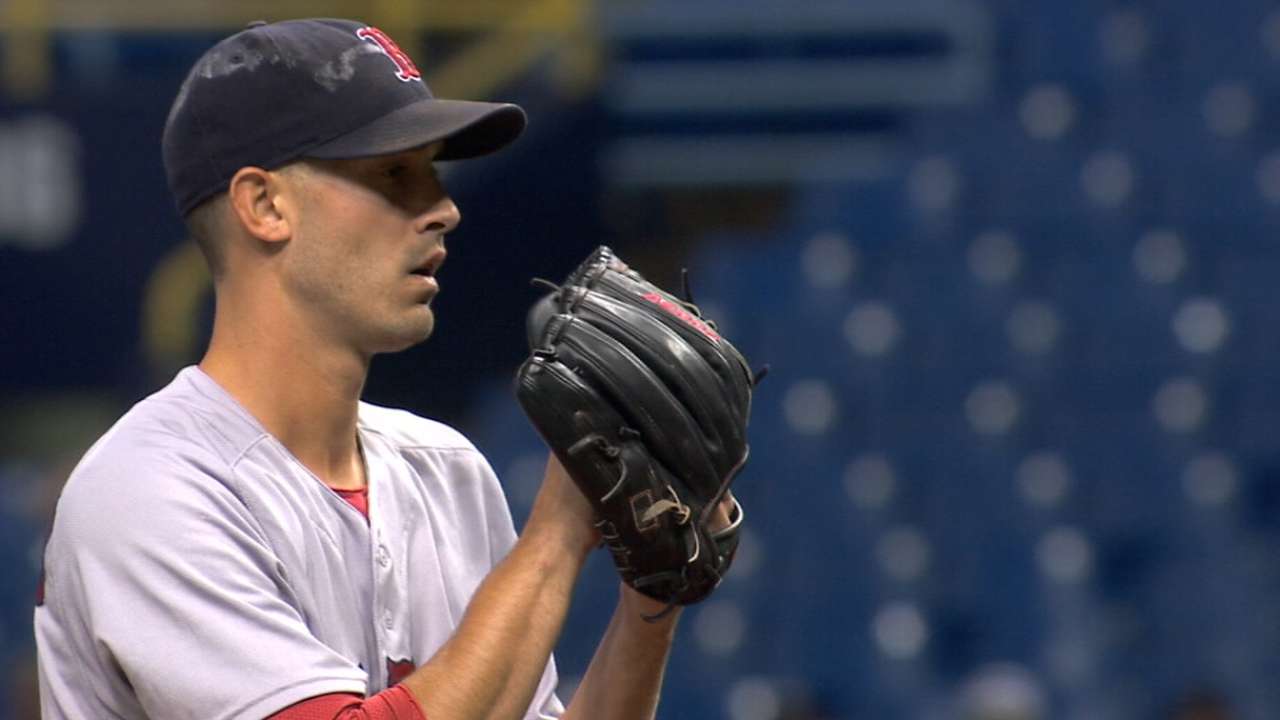 How tight is this race? If you were to look at FanGraphs' version of Wins Above Replacement, you'd see that Verlander and Porcello each have 5.2 WAR, and Kluber has 5.1 WAR, which is to say that in many ways, it's a dead heat.
That's basically what the predictor tool is saying, too, because while Verlander does have a small lead, it's so tight that it's more or less a tie. For example, when Kershaw won the 2013 NL Cy Young Award in a landslide, taking 29 of 30 first-place votes, the tool had given him 109 points to Adam Wainwright's 82, a large edge. By that perspective, a four-point lead is telling you that there's not much separation, and that this is essentially a three-way tie.
So while you see Verlander with the slight edge here, that's mostly because he threw the most innings (227 2/3) and had a massive lead in strikeouts (254, to Kluber's 227 and Porcello's 189). But he also had the fewest wins, and there are still many voters who will see Porcello's 22-4 record as being far more impressive than Verlander's 16-9 -- despite the fact that Porcello had easily the most run support in baseball from Boston's good offense, at 6.61 runs per game.
Throw in the fact that there's no real difference in ERA between the three (Verlander's 3.04 isn't that much better than Kluber's 3.14 or Porcello's 3.15), and the wins difference might mean voters don't make it to strikeouts, so this one's too close to call. The expectation here is that Kluber will finish third, with former teammates Porcello and Verlander in some order at 1-2.
National League
88 points -- Scherzer
85 points -- Lester
83 points -- Hendricks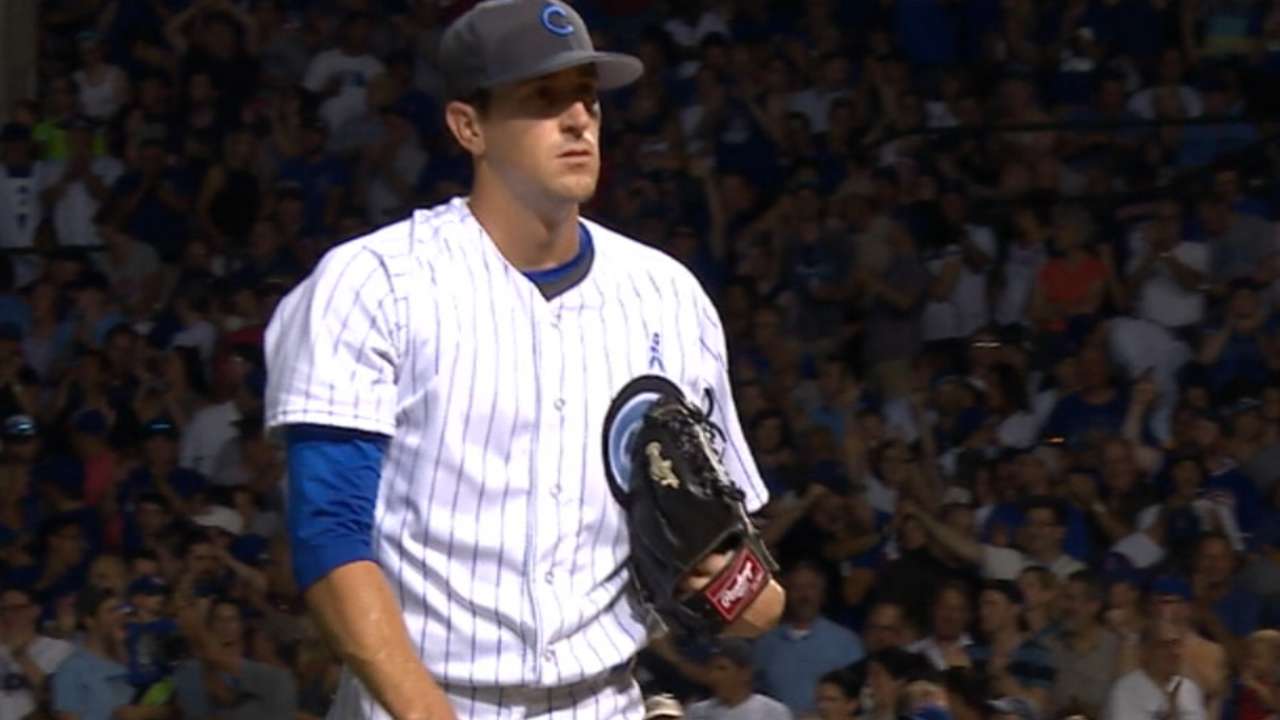 This is a similarly tight race, which should illustrate the lack of a true front-runner this year. What's interesting is that the tool actually placed Madison Bumgarner third with 84 points, but Hendricks bubbles up above him anyway because of the "more wins and a lower ERA" caveat, predicting exactly what the voters would do.
In a lot of ways, Scherzer is similar to Verlander, because he threw the most innings (228 1/3 to Lester's 202 2/3 and Hendricks' 190) and had an enormous lead in strikeouts (284 to 197 for Lester and 170 for Hendricks). In terms of being purely dominant, Scherzer is the only right answer.
On the other hand, we know that ERA matters to voters, and Scherzer's 2.96 lagged behind Lester's 2.44 and Hendricks' 2.13. That gap might matter more if you account for the recency bias that voters in early October surely felt, because while Scherzer had a similar 2.86 ERA in the second half, Lester's 1.76 and Hendricks' 1.68 were absolutely stunning. Yet while they were each outstanding, surely some credit for that run prevention must be given to the fact that the Cubs' defense was historically good, arguably the best we've seen in years.
So Scherzer was the only 20-game winner, led the Majors in whiffs, and had a "moment" in May when he tied a record by striking out 20 in a single game. Lester and Hendricks had the power of the Cubs' narrative and defense, leading to extremely low ERA marks. There's no "right" answer here, and that's why this one is so close. It makes for a fascinating reveal on Wednesday night, simply because anything could happen.
Esurance MLB Awards week concludes Friday on MLB Network and MLB.com at 8 p.m. ET with the MLB Awards. Categories include Best Major Leaguer, Hitter, Pitcher, Rookie, Executive and Manager, and recognize overall MLB winners with no league distinction.
Mike Petriello is an analyst for MLB.com and the host of the Statcast podcast. He has previously written for ESPN Insider and FanGraphs. This story was not subject to the approval of Major League Baseball or its clubs.