MLB.com Columnist
Jim Callis
Alford's key hits propel Solar Sox into first place
Blue Jays' No. 3 prospect's two RBIs help fuel comeback win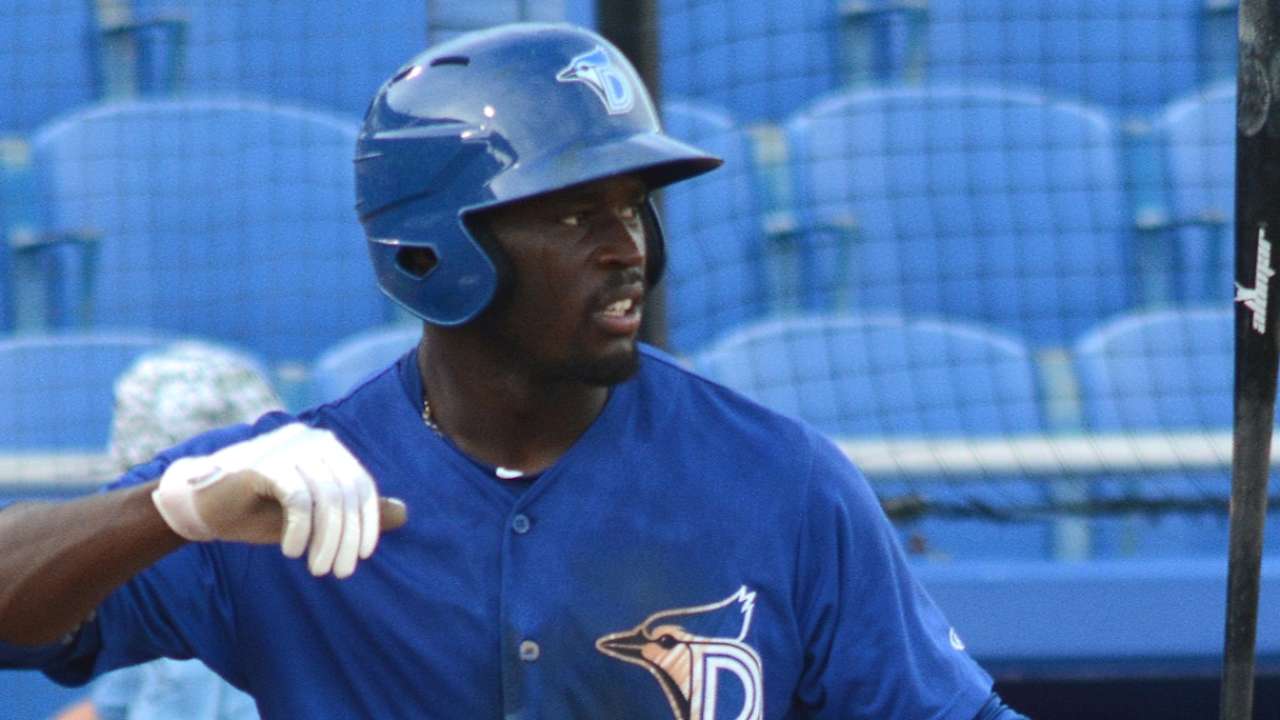 SCOTTSDALE, Ariz. -- While the primary goal of the Arizona Fall League is player development, standings are kept and a championship is awarded. Outfielder Anthony Alford said he was well aware that the Mesa Solar Sox's 6-5 comeback victory Thursday night over the Salt River Rafters propelled his team into first place.
"Most definitely," said Alford, the Blue Jays' No. 3 prospect. "I focus on winning, helping the team win. If I do that, individual success will take care of itself. That's the way I've always played the game."
Mesa (14-12) snapped a tie with Salt River (12-12-1) atop the East Division, taking a one-game lead with six games remaining. The AFL's two division winners will meet in a one-game playoff for the league title on Nov. 19.
• Gameday
The Solar Sox erased a 4-0 deficit with four runs in the sixth inning and took the lead for good with two more in the seventh. Alford doubled in the sixth to drive in a run and set up a game-tying two-run single by Yu-Cheng Chang (Indians' No. 9). An inning later, Alford added an RBI single.
The hits snapped a 1-for-15 slump for Alford, who's batting .258/.338/.424 with two homers and four steals in 19 AFL games.
• Complete Arizona Fall League coverage
"It's frustrating when you're not finding the barrel, can't get the ball out of the infield," Alford said. "But I'm not worried about the numbers. I'm just trying to string together consistent at-bats."
At-bats are crucial for Alford, who was one of the top athletes in the 2012 Draft and would have been a first-round pick if not for the lure of college football. He went to Southern Miss to play quarterback while signing with the Jays for $750,000 in the third round. He spent most of 2012-14 on the gridiron, eventually transferring to Mississippi as a defensive back before deciding to play baseball full-time.
Alford's transition back to the diamond after totaling 94 at-bats in his first three pro seasons went remarkably smoothly. In 2015, he batted .298/.398/.421 with 36 extra-base hits, 27 steals and 67 walks in 107 games between two Class A stops. He made consistent hard contact, displayed some intriguing raw power and plus-plus speed, as well as the range for center field and the arm strength for right.
His encore didn't go nearly as well, however. A knee injury on Opening Day and a concussion in June limited him to 92 games at high Class A and prevented him from getting into a rhythm at the plate. His tools were still apparent, but he hit just .236/.344/.378.
Alford said that the gains he's making in the AFL are compensating for the progress he was unable to make during the regular season.
"I've improved playing all three outfield positions," he said. "Left and right are starting to come a lot more naturally. I'm thinking along with the pitchers, how they attack me. I'm doing a better job of thinking a pitch ahead."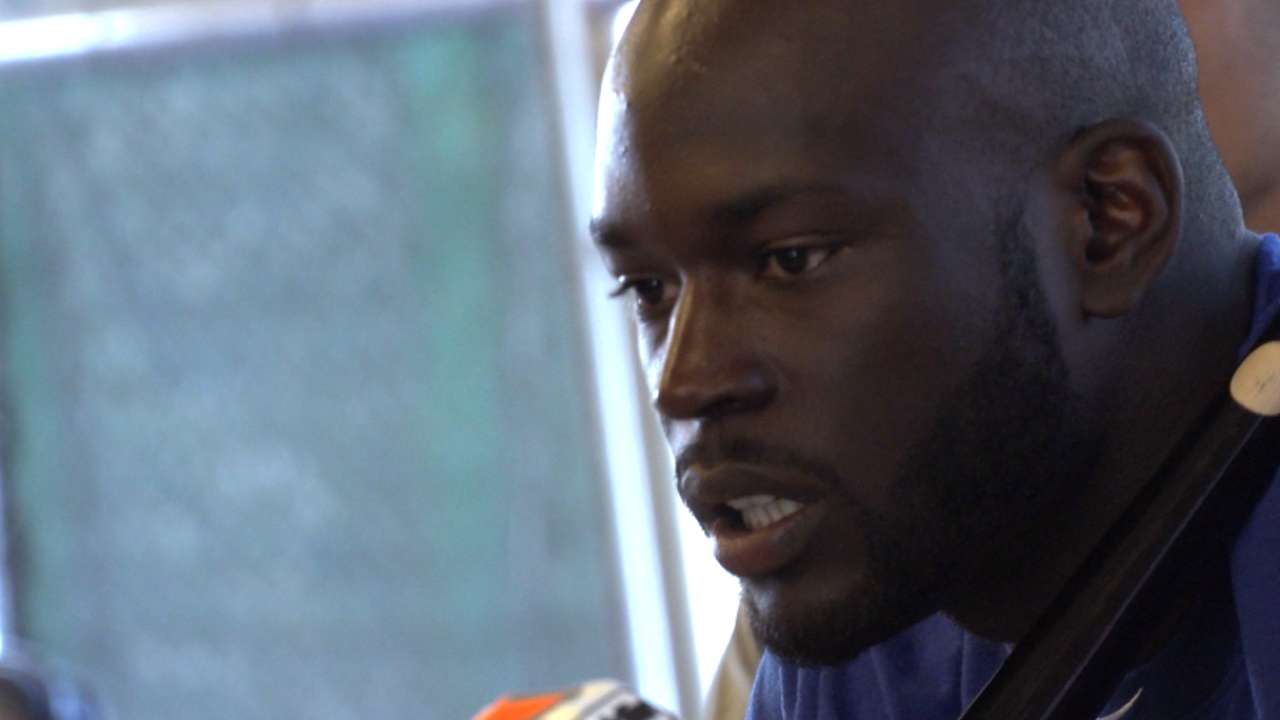 A pair of Braves' Top 30 prospects, second baseman Travis Demeritte (No. 9) and right-hander Chris Ellis (No. 16), helped stake the Rafters to a 4-0 lead after four innings that didn't hold up. Demeritte led off the bottom of the first with a 420-foot homer to left-center off right-hander Justin Shafer (Blue Jays), a blast with an exit velocity that Statcast™ measured at 102 mph. Demeritte also walked in the third inning and used a nifty slide to evade a tag by Shafer to score on a Dawel Lugo (D-backs' No. 10) groundout.
After getting strafed for seven runs in his last start, Ellis turned in his best outing of the fall. He threw four scoreless innings to lower his ERA from 8.25 to 6.19, allowing two hits and a walk while striking out three. He sat at 92-93 mph with his fastball.
Jim Callis is a reporter for MLB.com. Follow @jimcallisMLB on Twitter. This story was not subject to the approval of Major League Baseball or its clubs.
This story was not subject to the approval of Major League Baseball or its clubs.