Sardinas may be answer at short in 2017
Padres hope youngster can fill challenging position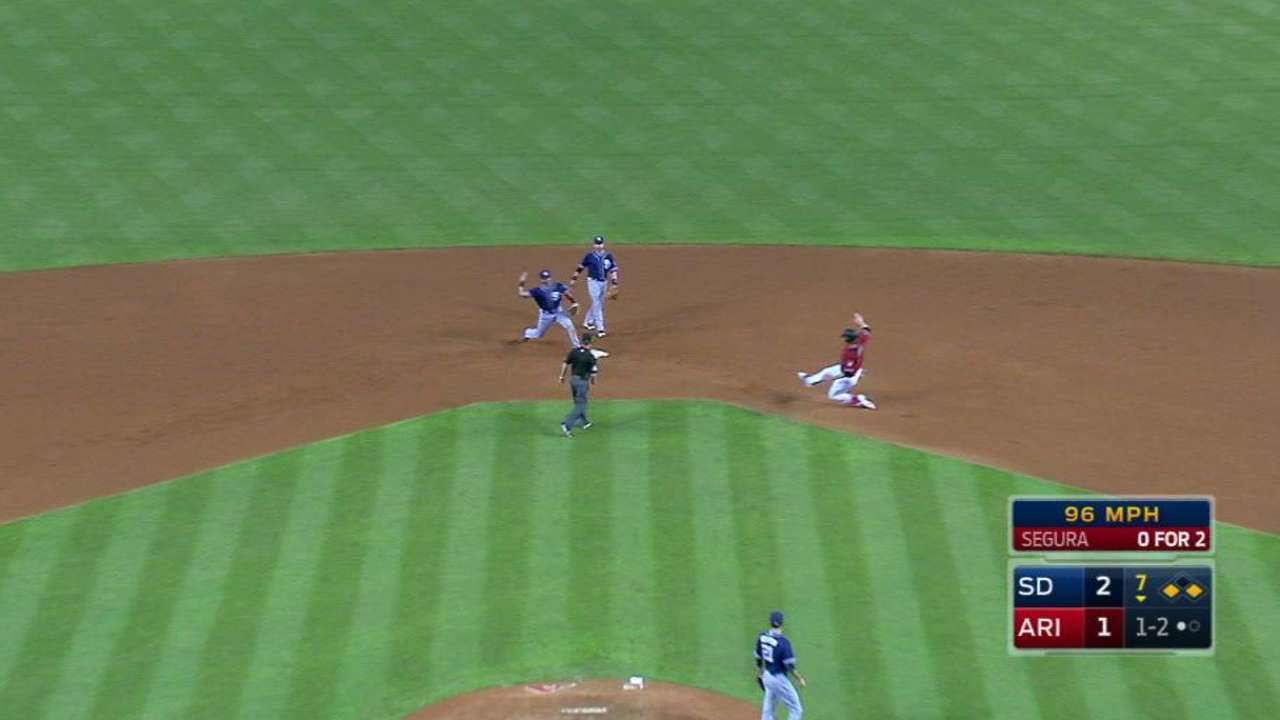 SAN DIEGO -- What to do at shortstop? It's a question that has plagued the Padres for the better part of the past decade.
In 2016, San Diego brought Alexei Ramirez on board with a one-year deal and an option for a second. The Padres hoped he'd serve as a stopgap solution before a handful of prospects were ready to compete for the Major League job.
In short, Ramirez wasn't the answer. And by late August, he had given way to 23-year-old Luis Sardinas, who was acquired that month via trade with Seattle.
Sardinas recorded only 120 plate appearances with the Padres, but he impressed, batting .287/.353/.417. Defensively, he dazzled at times, but he often struggled with routine plays and lacked some fundamentals in terms of holding runners.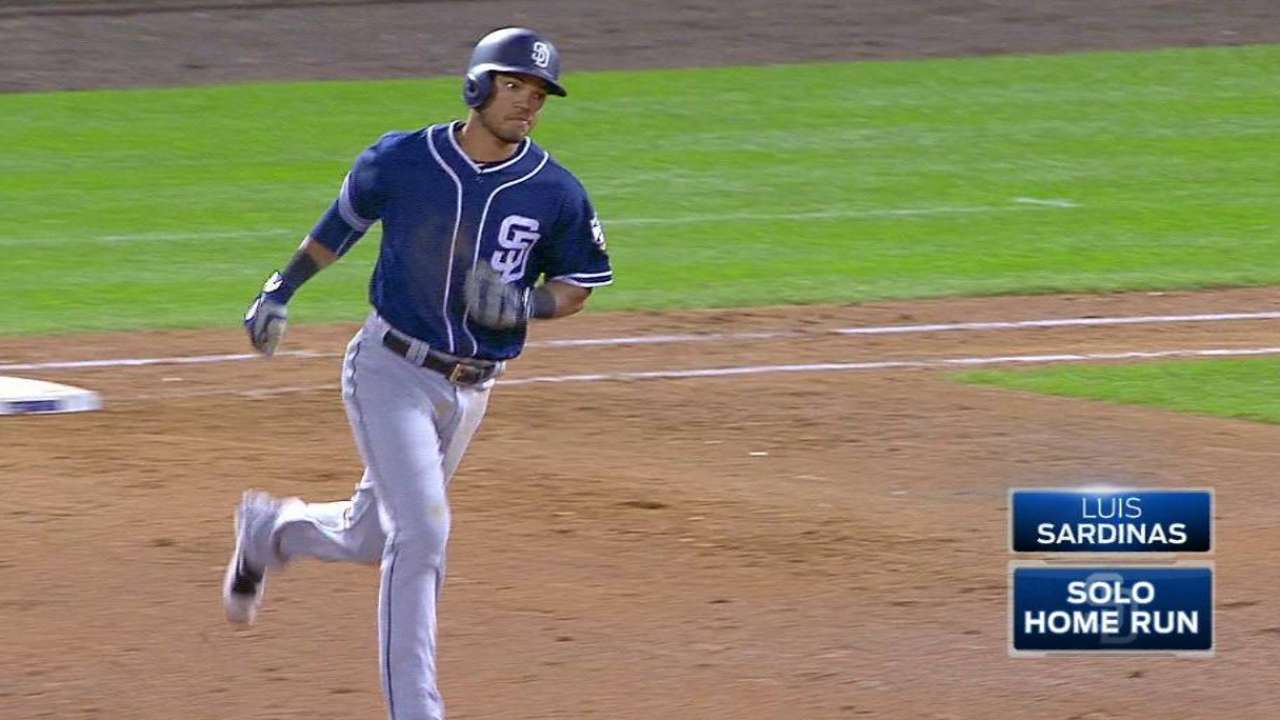 Some of that is to be expected of a young player manning one of the most important positions on the diamond. For Sardinas, it marked the first time he'd received consistent playing time during his three seasons in the Majors.
"The biggest thing is just focus," Sardinas said through a team interpreter last month. "When you're playing every day, there's a lot of information out there. Being able to bring that every day, and being able to execute and be focused every day, is the biggest thing. Next year, if I win that position, I'm going to have to take it a step further."
Right now, Sardinas is the only viable shortstop option on the Padres' 40-man roster. Jose Rondon, who debuted in the second half last season, probably isn't ready -- and neither are the five other shortstop prospects ranked in the club's top 30.
General manager A.J. Preller acknowledged that the club is looking to add another shortstop, but the market there is very thin. Still, San Diego would at least like someone to compete with Sardinas for the job.
"There were some positives there," Preller said of Sardinas at the General Managers Meetings this week. "But I think that's still an area that we're looking at improving. ... Throughout the system, we have depth. We have guys that we think are going to be good. But in terms of in the short-term, in the next year or so, that's an area we're looking to address."
For the first time in four years, Sardinas is not playing winter ball in his native Venezuela -- a request made by the Padres. They'd like Sardinas to focus on strength and agility this offseason, while honing his footwork at shortstop.
"He's played three years of winter ball, and he's had a lot of baseball experience at that level internationally," Padres manager Andy Green said last month. "At this point in time, it's really about his body. It's about his movements, it's about his power, his physicality. That's the No. 1 thing for me. For him to be great, he's got to really attack that this offseason."
Sardinas plans to do exactly that. He has already played for four teams, struggling with Texas, Milwaukee and Seattle. After finally getting a chance to play every day in San Diego, he's not about to let it go to waste.
"I'm really grateful for the opportunity, first and foremost, to have that chance with this team," Sardinas said. "From there, it's about finding a way to play every day and making sure it's not just one year. It's for many years."
AJ Cassavell covers the Padres for MLB.com. Follow him on Twitter @ajcassavell. This story was not subject to the approval of Major League Baseball or its clubs.