5 needs contenders should fill this offseason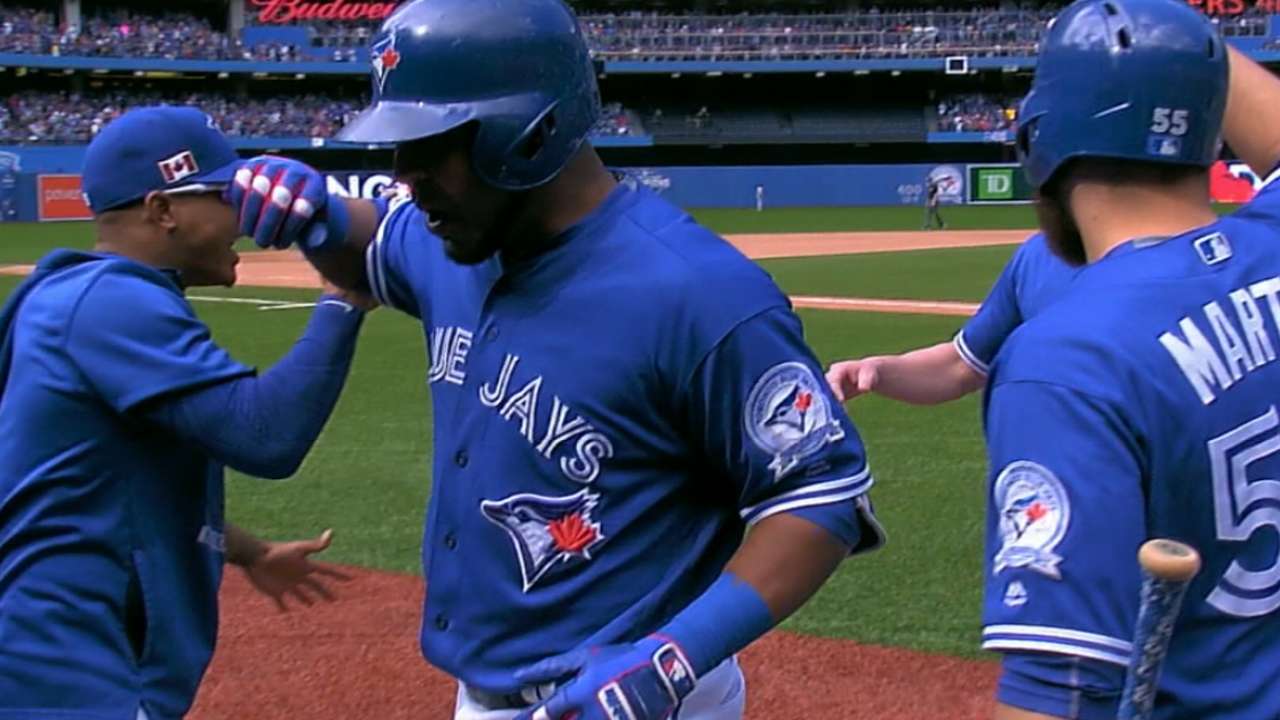 As this offseason gets going, all 30 teams have issues to address.
At this week's General Managers Meetings in Scottsdale, Ariz., executives began laying the groundwork for necessary moves, speaking to the representatives of free agents as well as colleagues with whom they might be able to swing trades. That process will continue into next month's Winter Meetings and beyond, as clubs look to patch holes and improve for 2017.
With the Hot Stove just now getting warm, here is a look at five of the team needs that stand out and some of the options for filling them.
Blue Jays: Corner outfield
After a great eight-plus years in Toronto, Jose Bautista could depart as a free agent, along with Michael Saunders. That would leave the Jays thin on either side of glove-first center fielder Kevin Pillar. Ezequiel Carrera is a career .255/.314/.351 hitter, Melvin Upton Jr. struggled with the bat after a July trade from San Diego, and Dalton Pompey has yet to prove himself in the Majors.
Addressing at least one of those corner spots seems like a must, although the club also is focused on re-signing slugger Edwin Encarnacion. In particular, a left-handed bat makes sense for Toronto, which already has a righty-leaning lineup.
Free-agent options: Bautista, Saunders, Dexter Fowler, Brandon Moss, Josh Reddick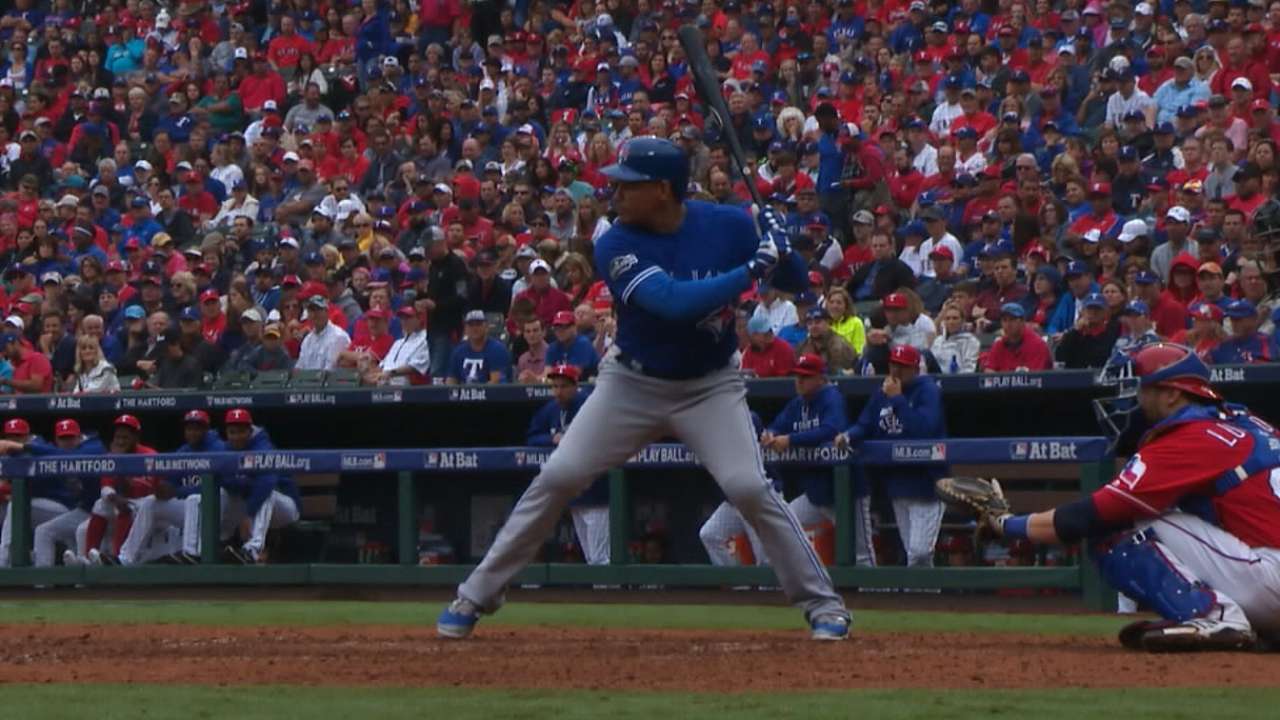 Dodgers: Third base
Three offseasons ago, the Dodgers stumbled into a star third baseman when they signed Justin Turner to a Minor League deal. Once in L.A., the former Mets utility man transformed into one of baseball's best hitters, batting .296/.364/.492 from 2014-16, but his free agency puts the Dodgers in a difficult spot.
Chase Utley also is a free agent, so there is little depth at second and third base on the roster, especially with veteran Howie Kendrick reportedly a candidate to be traded. Unfortunately for the defending National League West champions, the open market has little to offer behind Turner, who figures to be a top target. That could bring a trade into play, perhaps for Evan Longoria of the Rays or Todd Frazier of the White Sox.
Free-agent options: Turner, Luis Valbuena, Aaron Hill, Kelly Johnson, Adam Rosales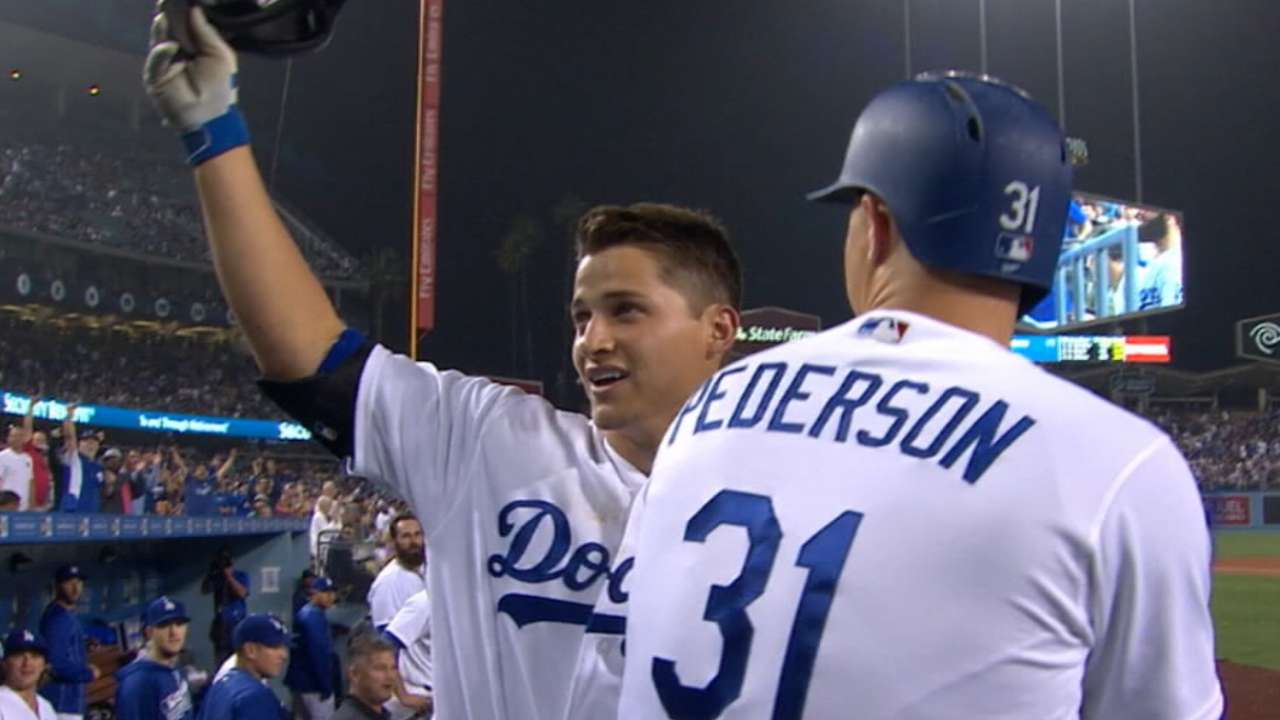 Giants: Closer
From 2012-16, Santiago Casilla and Sergio Romo combined for 196 saves, or 87.5 percent of the Giants' total during that time. But finishing games was an issue for the team last season (MLB-high 32 blown saves), and now both Casilla and Romo are free agents.
There is still talent in the bullpen, and San Francisco could stick with an internal solution such as Derek Law, Hunter Strickland, Will Smith or a combination of the the three. However, it seems more likely that the club -- with championship aspirations -- will go after a free agent to fill that role, especially considering the wealth of high-profile closers available.
Free-agent options: Aroldis Chapman, Kenley Jansen, Mark Melancon, Greg Holland, Neftali Feliz, Brad Ziegler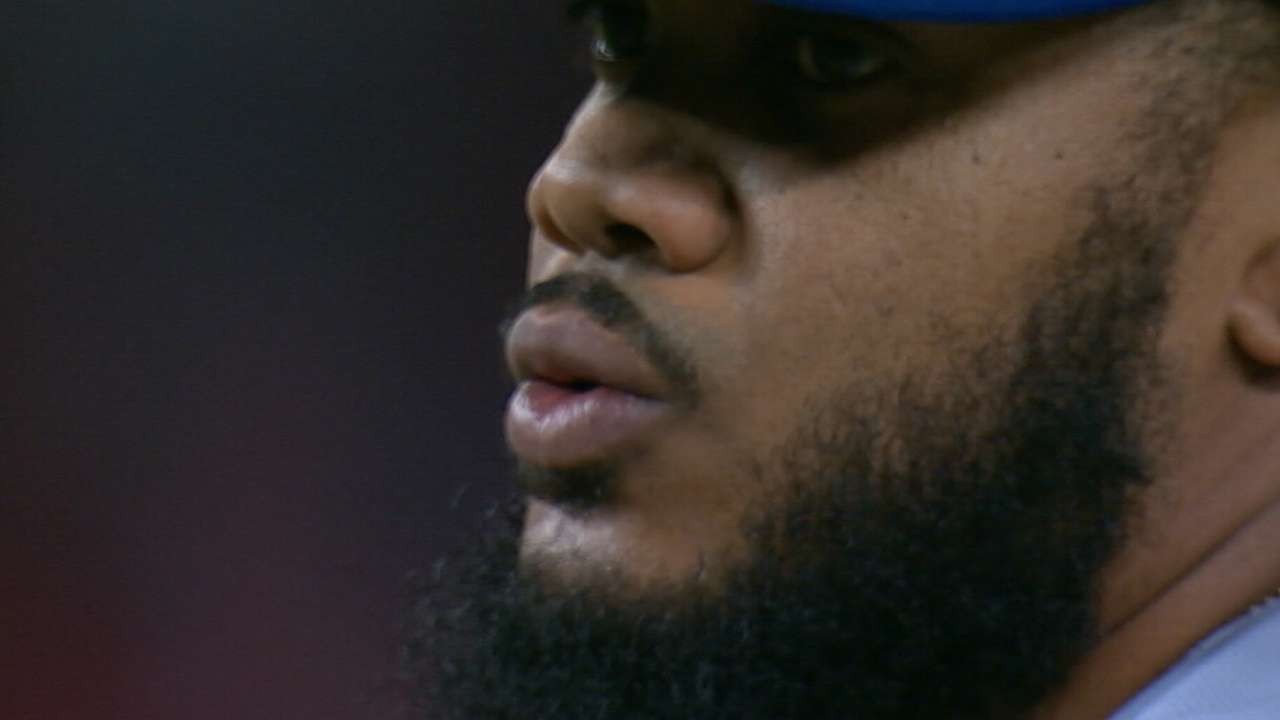 Nationals: Catcher
Washington is another good bet to look for a closer, but its most significant hole is behind the plate, where the holdovers are veteran Jose Lobaton (.632 career OPS) and rookie Pedro Severino (.653 OPS at Triple-A in 2016). Wilson Ramos was arguably baseball's best-hitting catcher last season, batting .307/.354/.496 with 22 homers, but he is now a free agent recovering from right knee surgery following an ACL tear in September.
The Nats still could work to bring back Ramos and hope he returns healthy before midseason, or they could look toward another free-agent backstop who might have a lower ceiling but offer less injury risk. Alternatively, Washington could try to work out a trade for the Yankees' Brian McCann.
Free-agent options: Ramos, Matt Wieters, Jason Castro, Nick Hundley, Alex Avila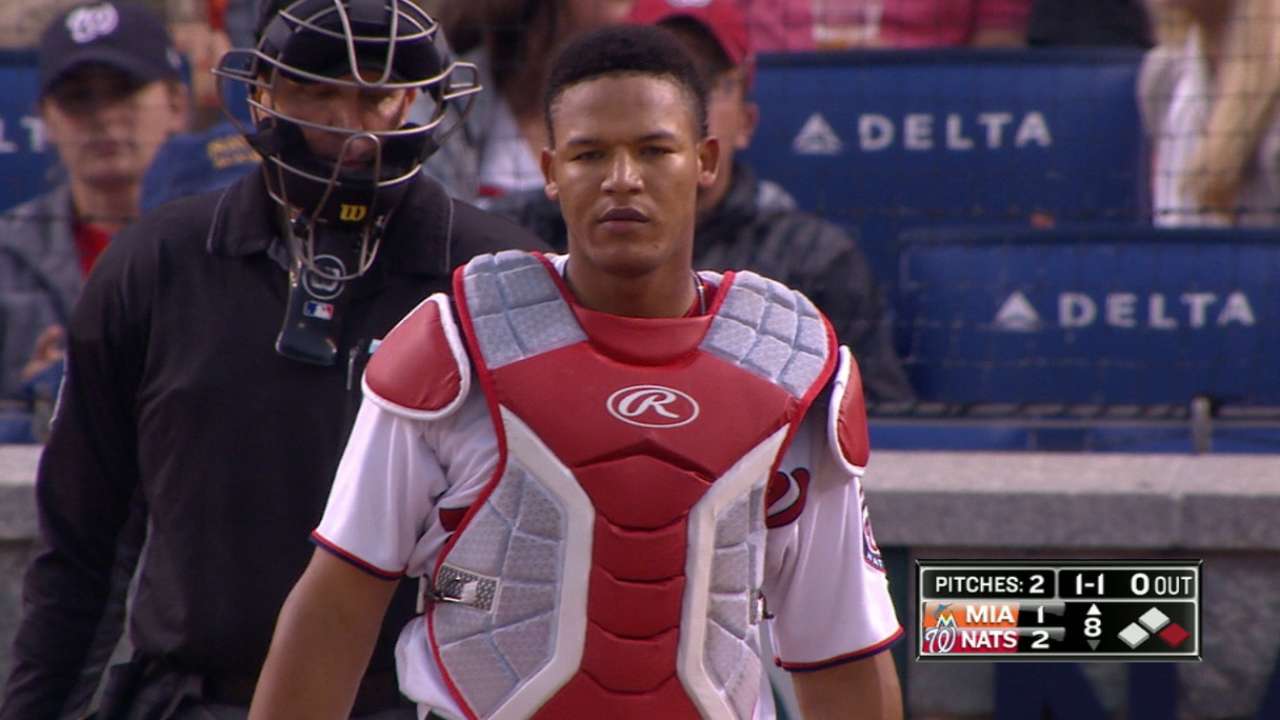 Rangers: Starting pitcher
When it comes to a one-two punch at the top of the rotation, Texas can match just about anyone, thanks to Cole Hamels and Yu Darvish. Things get dicey after that, however, as the rest of the Rangers' starters combined for a 4.87 ERA in 2016. That didn't prevent a division title, but Texas still would be wise to bolster a group that also could lose Colby Lewis and Derek Holland if neither is re-signed.
Unfortunately for the Rangers and every other pitching-hungry team, there isn't a ton of help available through free agency, with 36-year-old left-hander Rich Hill the best of the bunch. That might lead Texas to the trade market, where there could be both high-profile names (Tampa Bay's Chris Archer) and more easily attainable targets (St. Louis' Jaime Garcia).
Free-agent options: Hill, Jeremy Hellickson, Ivan Nova, Jason Hammel, Andrew Cashner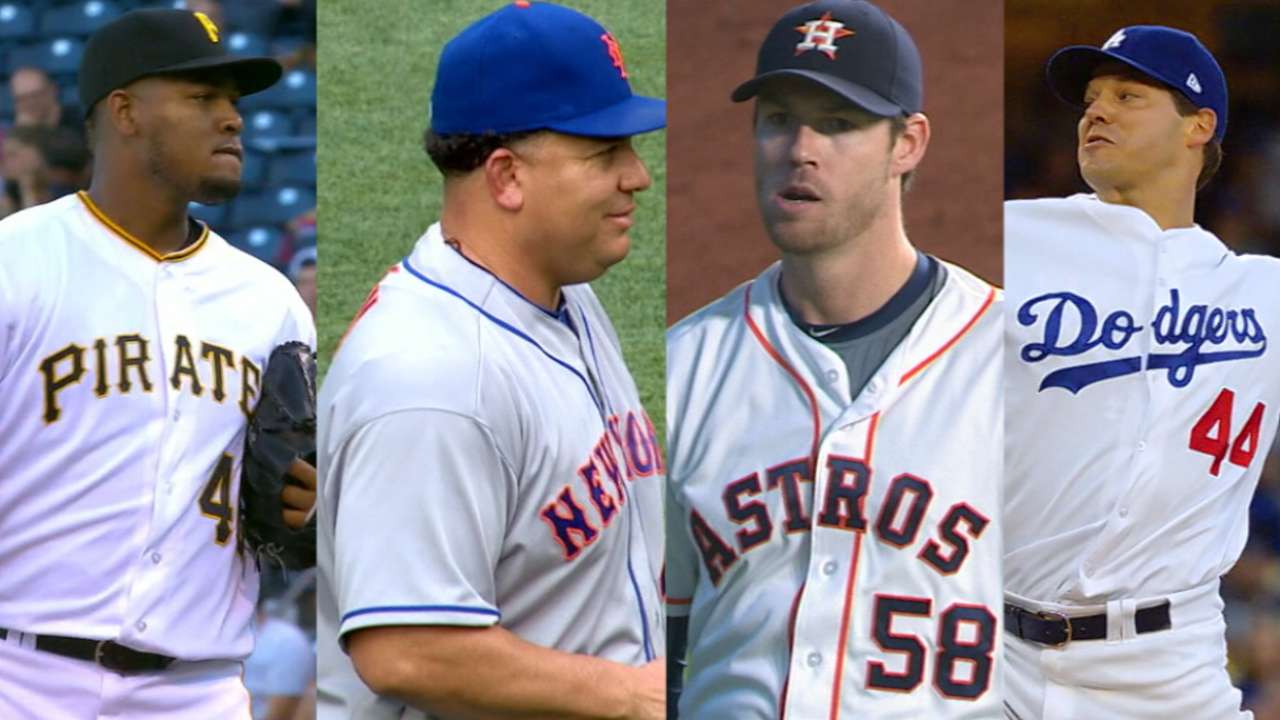 Andrew Simon is a research analyst for MLB.com. Follow him on Twitter @AndrewSimonMLB. This story was not subject to the approval of Major League Baseball or its clubs.