Fulmer had profound impact in rookie season
Tigers righty delivered 33-inning scoreless streak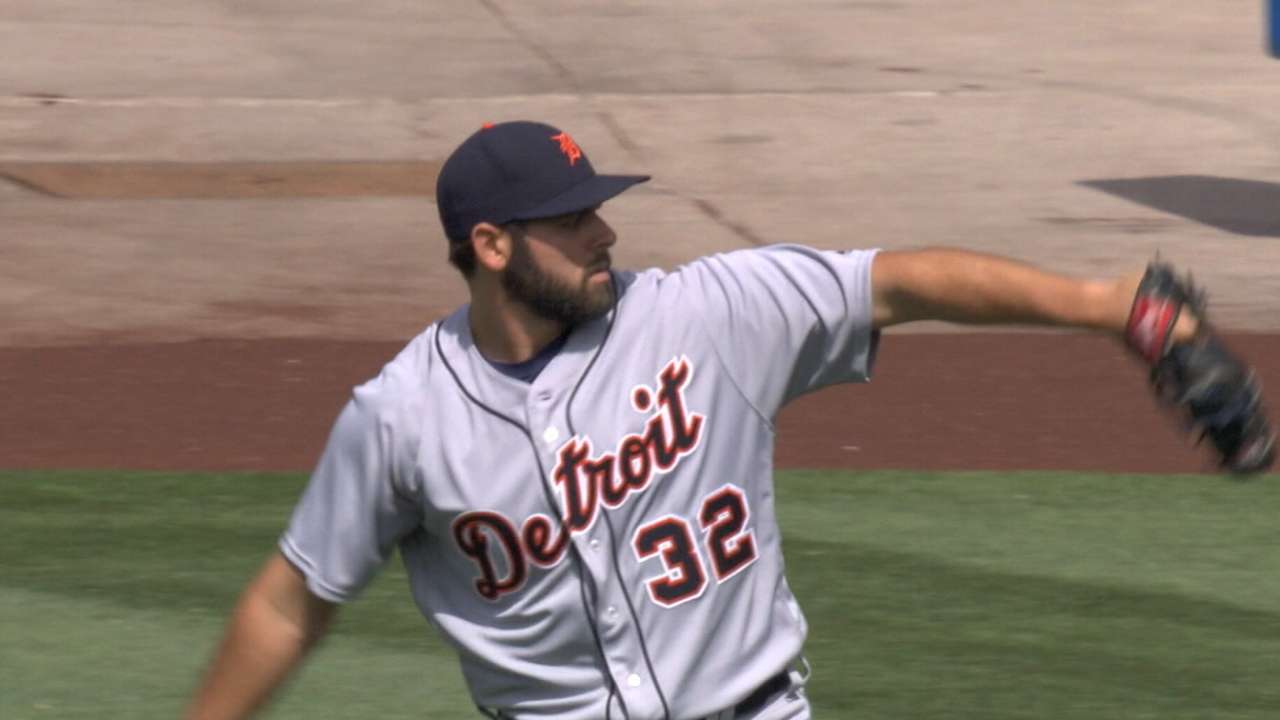 DETROIT -- The nature of a breakout rookie season is usually a sudden impact. The question that faced the Baseball Writers' Association of America voters for the American League Rookie of the Year Award was as follows: How sudden, how brief can a rookie's impact be to make a difference? How much does a full season, or close to it, mean for a ROY Award?
It's one of the strengths of Michael Fulmer's case to become the first Tiger to win Rookie of the Year since Justin Verlander a decade ago. And in the end, while the Tigers fell just shy of the postseason, they would've been nowhere near contention without him.
• MLB.com's complete awards coverage
Esurance MLB Awards week concludes Friday on MLB Network and MLB.com at 8 p.m. ET with the MLB Awards. Categories include Best Major Leaguer, Hitter, Pitcher, Rookie and Manager, and recognize overall MLB winners.
For his 11-7 record, 3.06 ERA and 159 innings over 26 starts, Fulmer saved the Tigers' rotation. It not only needed a replacement for injured Shane Greene at the end of April, it desperately needed an effective starter while Verlander worked through a slow start and Anibal Sanchez struggled mightily.
Fulmer delivered a 33-inning scoreless streak from late May into June, and he gave up one run or fewer in eight consecutive starts. Detroit won seven of those outings, three of them when scoring four runs or fewer. The Tigers won six one-run games with Fulmer on the mound.
Detroit went 19-7 in Fulmer's starts, 67-68 otherwise. Not even Verlander enjoyed that level of team success (Tigers were 20-14 in his starts), though low-scoring losses didn't help his case.
Deeper stats show the difference. Fulmer's 4.9 Wins Above Replacement, according to Baseball-Reference.com, are higher than Yankees catcher Gary Sanchez's WAR, calculated by a different formula for position players, at 3.0.
Those numbers shift when using the WAR formula offered by FanGraphs, which calculates a pitcher's impact through different criteria. Still, with Fulmer at 3.0 and Sanchez at 3.2, the numbers are near even.
Sanchez and Indians center fielder Tyler Naquin are the other finalists for the AL Rookie of the Year Award.
Fulmer's Win Probability Added -- the impact a player makes on his team's chances to win a game -- was 1.06, 13th among AL pitchers with at least 150 innings. Sanchez's WPA was 0.94.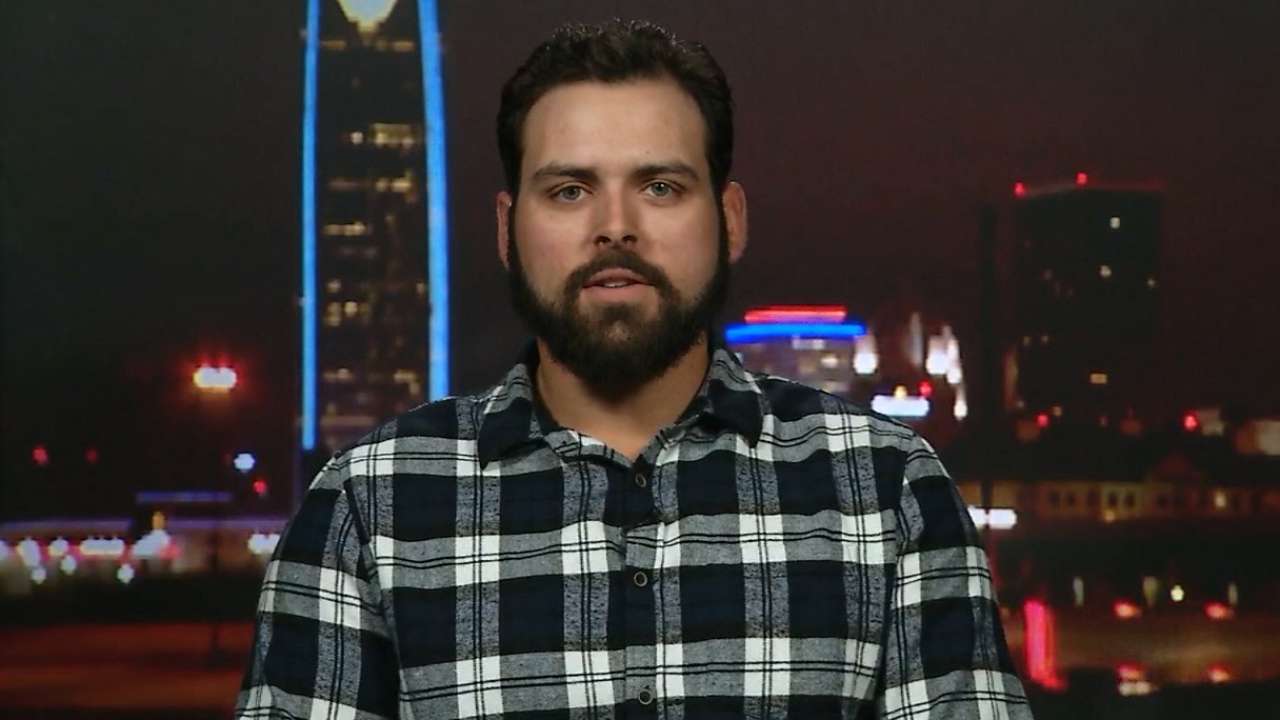 Fulmer's impact extended beyond the rotation. By thriving in the Majors, Fulmer allowed the Tigers to move Greene into the bullpen, where he became one of the Tigers' most effective setup men for much of the summer before fading down the stretch.
In the end, time spent in the Majors matters as well as what the rookie did there.
"Sanchez has been phenomenal since he got here, but he's only been here a third of the season, maybe less," Tigers manager Brad Ausmus said near season's end. "Fulmer's been here almost the entire year. For me, Fulmer's the guy. There just isn't any other way around it."
Ausmus doesn't have a vote, but players did, awarding Fulmer with The Sporting News' version of AL Rookie of the Year as well as the Major League Baseball Players Association Players Choice award for Outstanding AL Rookie.
Jason Beck has covered the Tigers for MLB.com since 2002. Read Beck's Blog, follow him on Twitter @beckjason and listen to his podcast. This story was not subject to the approval of Major League Baseball or its clubs.