Trout wins fifth straight Silver Slugger Award
Mike Trout added yet another accolade to his well-decorated resume Thursday, taking home his fifth Silver Slugger Award.
Trout now joins Mike Piazza as the only players to win the award in each of their first five full seasons. He still has a ways to go to match Piazza's streak, however, as the Hall of Famer won a Silver Slugger 10 straight years to begin his career.
• Vote in the Esurance MLB Awards for Best Hitter
The Angels' star center fielder is also the first player in franchise history to win the award five times. The winners, which included 11 first-timers this year, were voted on by current managers and coaches who were restricted from selecting their own players.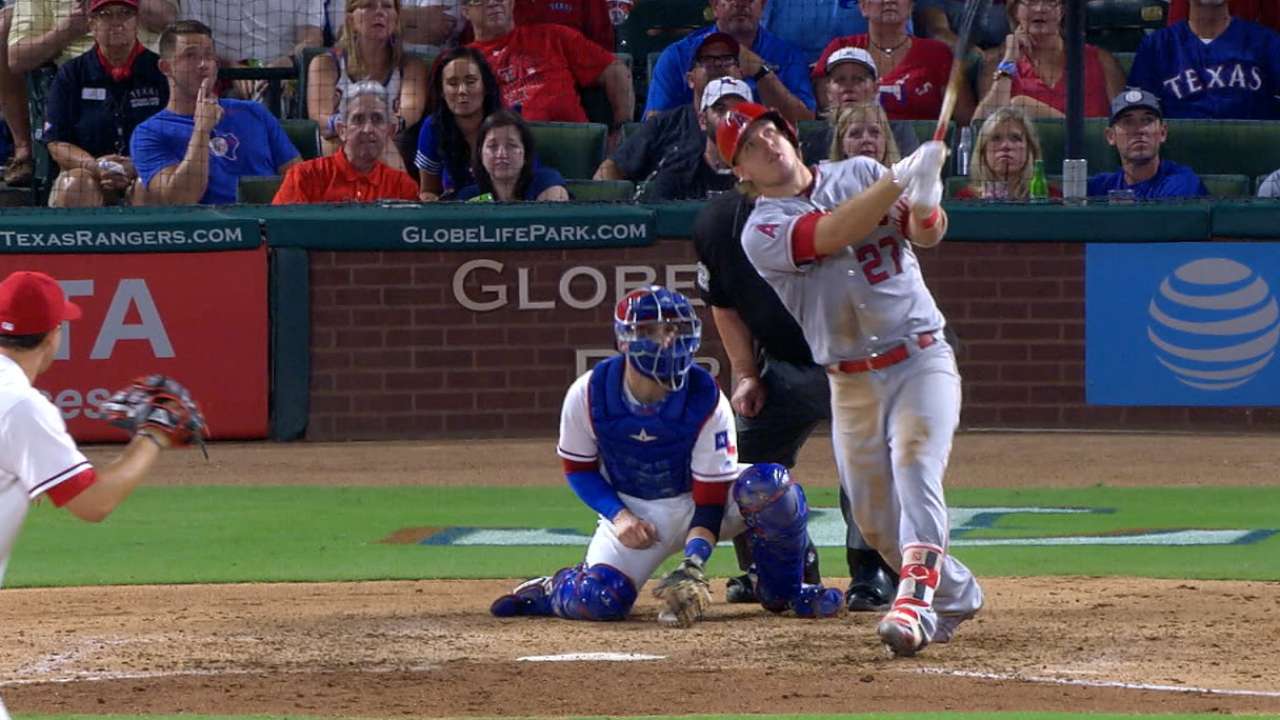 Trout led all big leaguers with a 9.9 offensive WAR this year, batting .315/.441/.550 with 29 home runs, 30 stolen bases and 100 RBIs. He paced the Majors in runs (123), walks (116) and on-base percentage and finished top five in the AL in batting average (fifth), slugging (fourth), OPS (second) and steals (tied for second).
Trout remains one of three finalists for the American League's Most Valuable Player Award, which he won unanimously in 2014. The other two players up for it are Red Sox outfielder Mookie Betts and Astros second baseman Jose Altuve. The MVP will be announced on Thursday, Nov. 17.
Chad Thornburg is a reporter for MLB.com. This story was not subject to the approval of Major League Baseball or its clubs.