Murphy, Ramos win first Silver Slugger Awards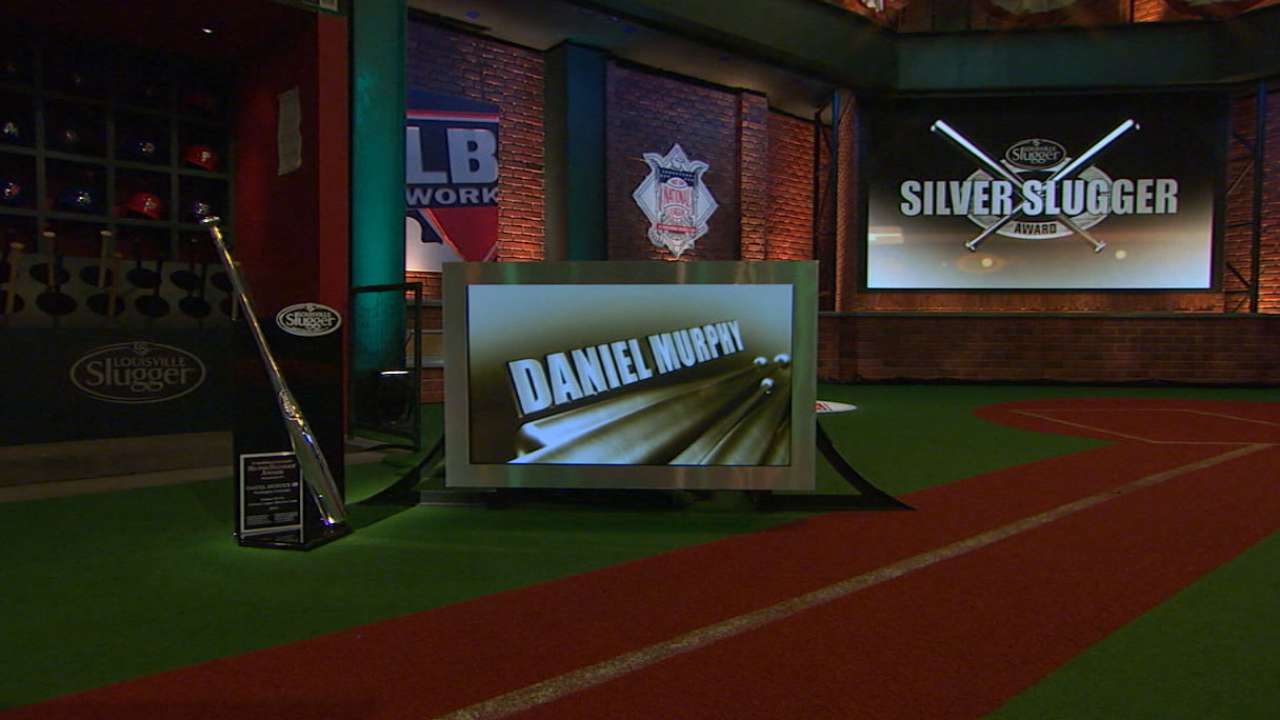 WASHINGTON -- Two of the Nationals' breakout performers from last season were rewarded as the best hitters at their position when the winners of the 2016 Louisville Silver Slugger Awards were revealed Thursday night on MLB Network. Daniel Murphy and Wilson Ramos were named first-time winners of the awards for being, respectively, the best offensive second baseman and catcher in the National League. The awards are voted on by the managers and coaches.
This is the fifth consecutive season in which the Nationals have had at least one winner of the award -- the only NL team do so. The only active streaks in the Majors that are equal or longer are the Tigers (2011-2016) and Angels (2012-16), with Miguel Cabrera and Mike Trout, respectively.
• Complete list of 2016 Silver Slugger Award winners
"We are so proud to see Daniel and Wilson honored for the outstanding offensive seasons they delivered for us," general manager Mike Rizzo wrote in a statement. "The Silver Slugger Award has become something of a tradition in the Nationals' organization, and we are excited to see Daniel and Wilson carry that torch for us this season. They were both so integral in us securing a third division title in the last five years. Frankly, we could not have achieved that great accomplishment without their contributions."
• Vote Murphy for Best Hitter in MLB Awards
It is the second consecutive night Murphy has won an award, after he was named by the players as the NL's Outstanding Player at the annual Players Choice Awards on Wednesday night. Murphy is also a finalist for the Baseball Writers Association of America's NL Most Valuable Player award, which will be announced Nov.17.
Among qualifying NL second basemen, Murphy ranked first in fWAR (5.5), weighted runs created plus (156), home runs (25), RBIs (104), slugging percentage (.595) and OPS (.985), while his .347 average finished just behind Colorado's DJ LeMahieu (.348) for the NL batting title.
• Complete 2016 Awards coverage
"I am honored by this award, and truly humbled to be a part of the group of players who are both alongside me this year, and those who came before me," Murphy wrote in a statement. "As I've said before, I don't know that I will always play well, but I hope that they say I always played hard. To be recognized by opposing coaches and managers is an honor. I'm proud to accept this award and thank my teammates, coaches, medical staff and support staff for their assistance in helping me achieve it."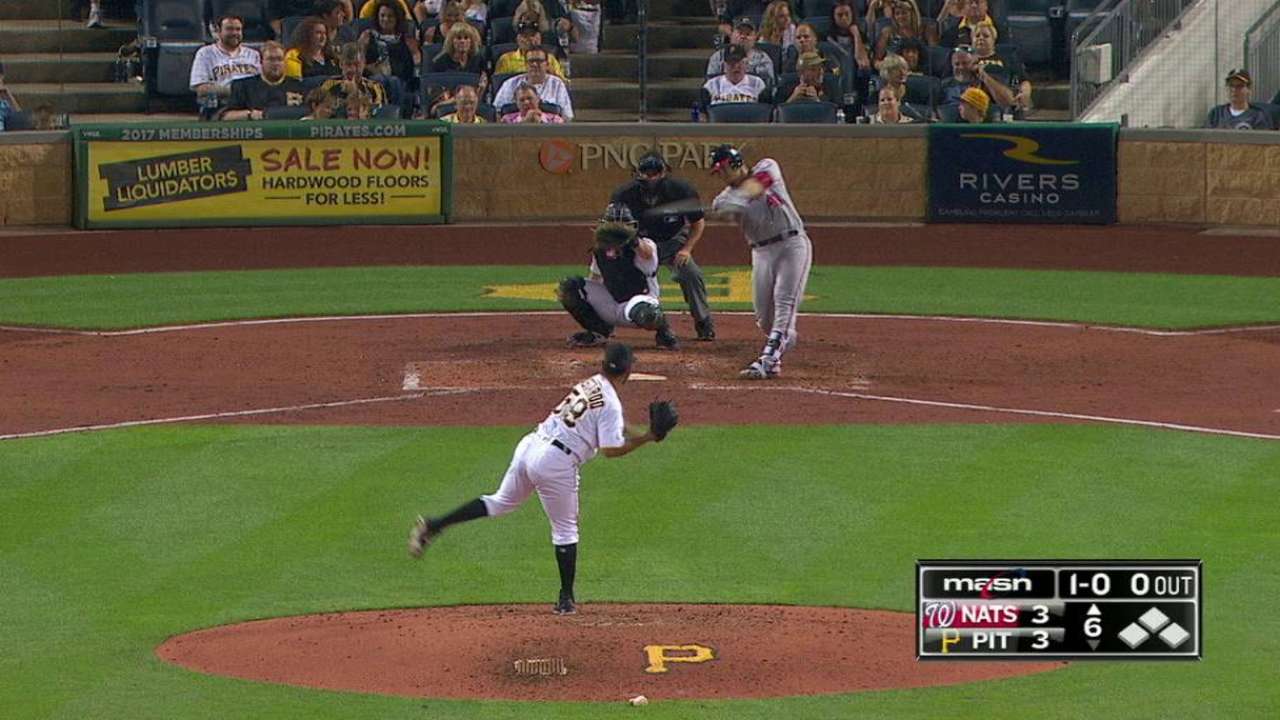 Ramos made his first All-Star Game this season and also led in a majority of offensive categories among NL catchers, finishing first in wRC+ (124), home runs (22), slugging percentage (.496) and tied for first in average (.307) and RBIs (80).
"I am humbled by this award and incredibly proud to have my name included with these other great players," Ramos wrote in a statement. "It is an honor to know that I was selected by other teams' coaches and managers. I would like to thank my teammates, coaches, trainers, and all of our staff who help me perform, as well as our great fans. I am forever grateful for their sacrifices that lift me up."
Silver Slugger Award winners, determined by a vote of Major League Baseball coaches and managers, go to the best offensive producers at each position in their respective leagues. Managers and coaches were not allowed to vote for players on their own team.
Jamal Collier covers the Nationals for MLB.com. Follow him on Twitter at @jamalcollier. This story was not subject to the approval of Major League Baseball or its clubs.