Donaldson wins second straight Silver Slugger
Blue Jays 3B likely to finish in top 10 in AL MVP voting for fourth consecutive year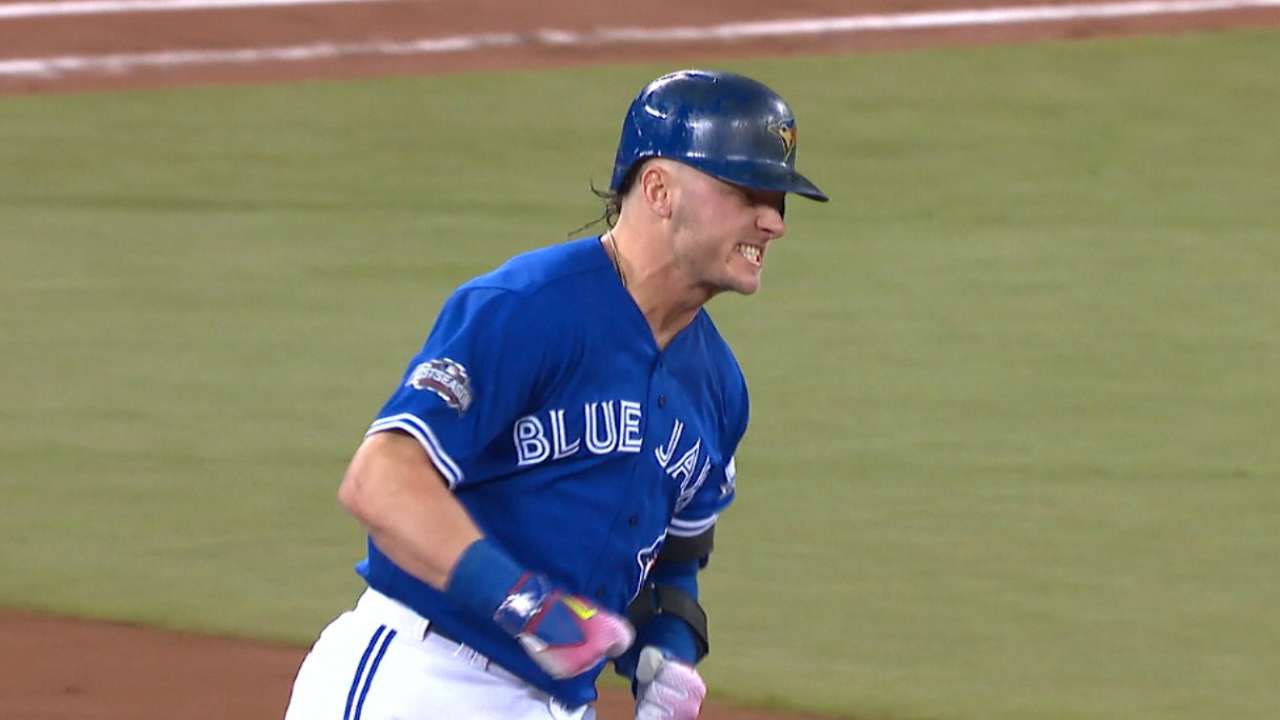 TORONTO -- For the second consecutive year, Blue Jays star Josh Donaldson has captured the American League Silver Slugger Award, presented by Louisville Slugger, at third base.
Donaldson becomes the fifth player in Blue Jays history to win the award in back-to-back seasons. He joined Jose Bautista (2010-11), Carlos Delgado (1999-2000), Joe Carter (1991-92) and George Bell (1985-87) on that list when the award was announced Thursday night on MLB Network.
• Vote in the Esurance MLB Awards for Best Hitter
The main competitor for Donaldson at third base was Baltimore's Manny Machado. The two were mentioned earlier in the year as possible AL Most Valuable Player Award candidates, and in the end, Donaldson hit .284, with 37 homers, 99 RBIs, 122 runs and a .953 OPS compared to Machado's .294 average, 37 homers, 96 RBIs, 105 runs and .876 OPS.
• Complete 2016 Awards coverage
Donaldson's production dipped in September perhaps in part because of a hip injury, but he spent five months as one of the best hitters in the league. His OPS in 2016 was actually higher than his 2015 AL MVP season (.953 vs. .939) thanks in large part to increasing his walks from 73 to 109. It was another banner year for a player who seems likely to finish in the top 10 in AL MVP voting for the fourth consecutive year.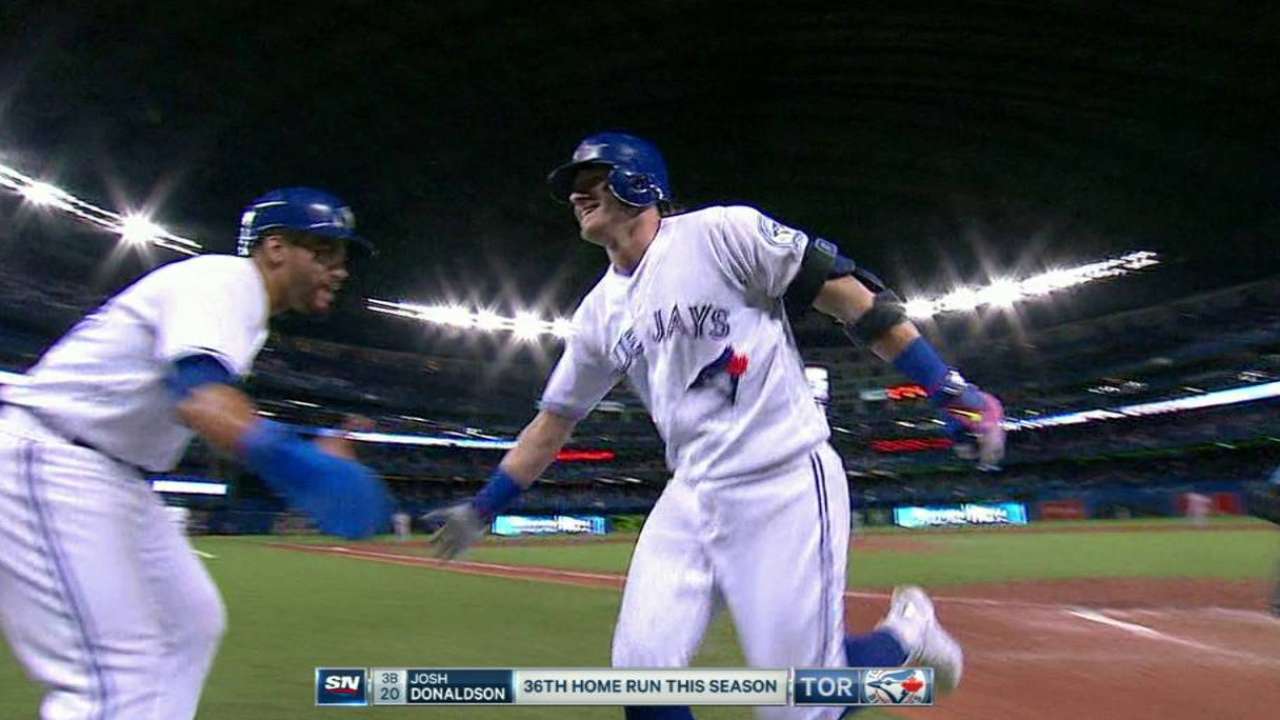 Major League Baseball hands out a Silver Slugger Award for the top offensive performer at each position. The awards are decided by a vote of MLB managers and coaches who select the players they determine to be the best offensive producers at each position. Voters are expected to take into account statistics and general impressions of a player's offensive value. Managers and coaches are not allowed to vote for their own players.
Donaldson was among seven players who received the award this year for at least the second time, joining Miguel Cabrera, Jose Altuve, Xander Bogaerts, Mike Trout, David Ortiz and Nolan Arenado. Delgado and Bell are the only players in Toronto franchise history who have won the award more than twice.
The 32-year-old Donaldson was the only Blue Jays player who came away with a Silver Slugger. Edwin Encarnacion lost out to Ortiz after hitting .263 with 42 homers and an .886 OPS compared to a .315 average, 38 homers and a 1.021 OPS for Boston's designated hitter. Encarnacion has yet to win a Silver Slugger Award at least in part because Ortiz has won it seven times.
Gregor Chisholm has covered the Blue Jays for MLB.com since 2011. Follow him on Twitter @gregorMLB and Facebook, and listen to his podcast. This story was not subject to the approval of Major League Baseball or its clubs.