Harper to focus on 'performance' in offseason
Slugger will not play in World Baseball Classic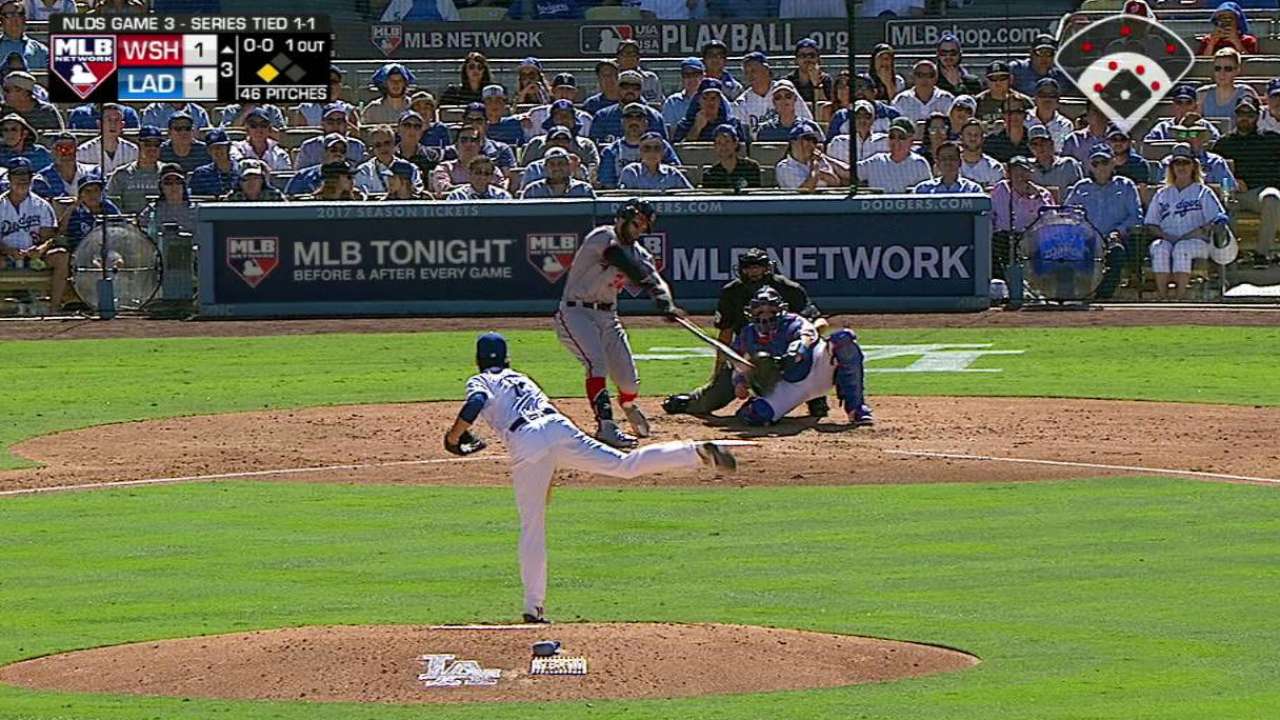 WASHINGTON -- In order to have a regular offseason with a focus on his conditioning, Bryce Harper has decided not to play in the 2017 World Baseball Classic.
"He really wants to focus in the offseason on his performance, his growth as a young player," Harper's agent Scott Boras said at the General Managers Meetings in Scottsdale, Ariz. "He's doing a lot of things, kind of getting himself ready for '17."
Harper is coming off a disappointing 2016 season, where he hit .243/.373/.441 with an .814 OPS and 24 home runs, way below his performance from '15, when he won the National League Most Valuable Player Award. It's caused speculation and even reports about whether Harper was playing through some sort of an injury.
The Nationals have refuted reports of undisclosed injuries on multiple occasions. GM Mike Rizzo said in October that Harper was not scheduled for any offseason surgery. And Boras reiterated that Harper was not dealing with any lingering injury issues, and that injuries played no part in why Harper elected not to play in the WBC.
Yet Boras offered up a possible explanation to Harper's drop in production, and the reason Harper wants to spend the offseason doing some reflecting.
"The great thing about experience is you're able to know your strengths and weaknesses as you become a big leaguer and you go through it," Boras said. "You're also understanding how the league is adjusting to you, so you get a chance to have an overview of that for that four-month period, to look from year to year to see what adjustments he may make as he goes into '17. That's what he's concentrating on."
Not only will Harper have a normal offseason, but so will Stephen Strasburg, who missed most of the final month of the regular season and the postseason with a partial tear of the pronator tendon in his right arm.
"He's doing fine. He needed time, a couple months for the inflammation to get down," Boras said. "He's working out, doing well and expects to report to Spring Training ready to go."
Jamal Collier covers the Nationals for MLB.com. Follow him on Twitter at @jamalcollier. This story was not subject to the approval of Major League Baseball or its clubs.