Pirates plotting course for October baseball
Huntington looking to add to young core for another playoff run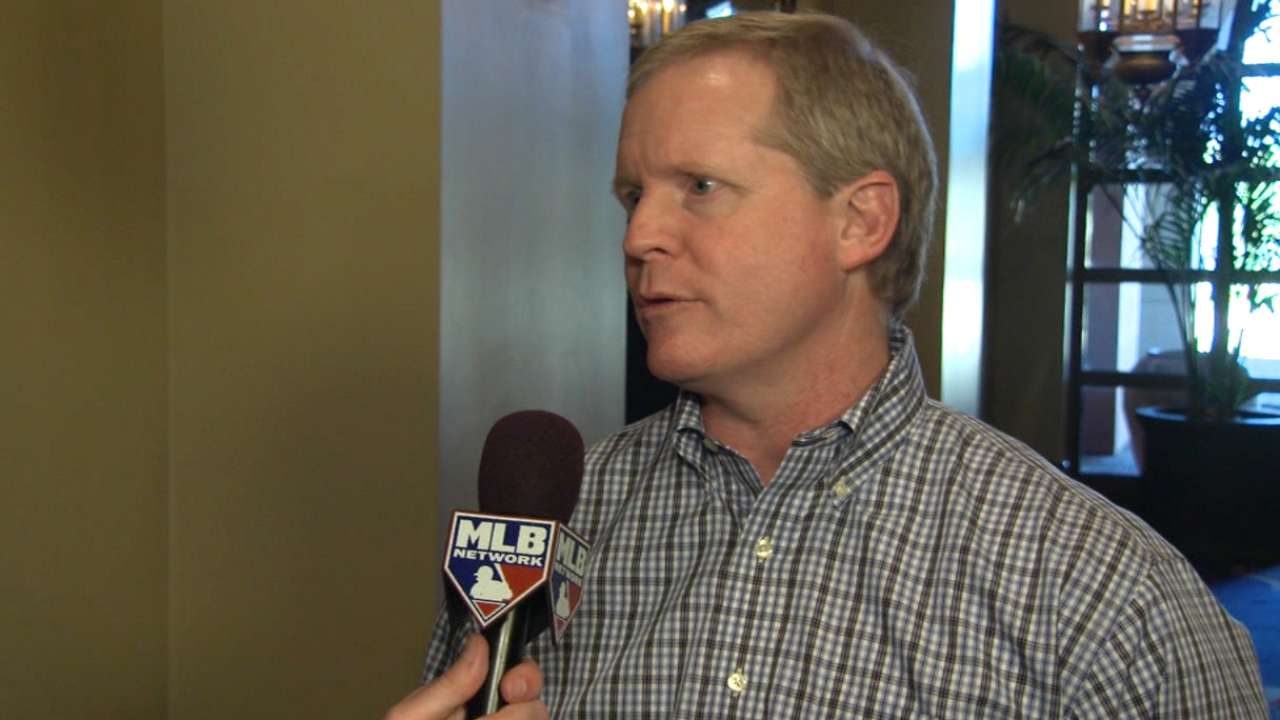 SCOTTSDALE, Ariz. -- Pirates general manager Neal Huntington walked into the Alhambra Ballroom at the Omni Scottsdale Resort with a small, black notebook in his hands. On one of those pages, a set of numbers gave him hope.
Huntington must first solve the issues and inconsistencies that led to a 20-game drop-off from 2015 to '16. But for the foreseeable future, the Bucs must overcome an even bigger obstacle: the reigning World Series champion Cubs.
Chicago finished with the Majors' best record and took home the Commissioner's Trophy. The Cubs are not likely to fade anytime soon, featuring a roster loaded with young talent and a savvy front office backed by significant financial resources. Seemingly every variable would have to break in the Pirates' favor, and against the Cubs, to make Pittsburgh the favorite to win the National League Central the next few years.
What gives Huntington hope in spite of that?
For one, the way the Indians pushed through the postseason with a decimated rotation and without outfielder Michael Brantley. Cleveland's gutsy performance backed up the numbers in Huntington's notebook: In the Wild Card era, there have been five World Series champs with the best record in baseball, but there are four with the worst record among postseason clubs.
The 1998 and 2009 Yankees, '07 and '13 Red Sox and this year's Cubs showed that sometimes the best team wins it all. The 2014 Giants, '11 and '06 Cardinals and 2000 Yankees proved something else entirely.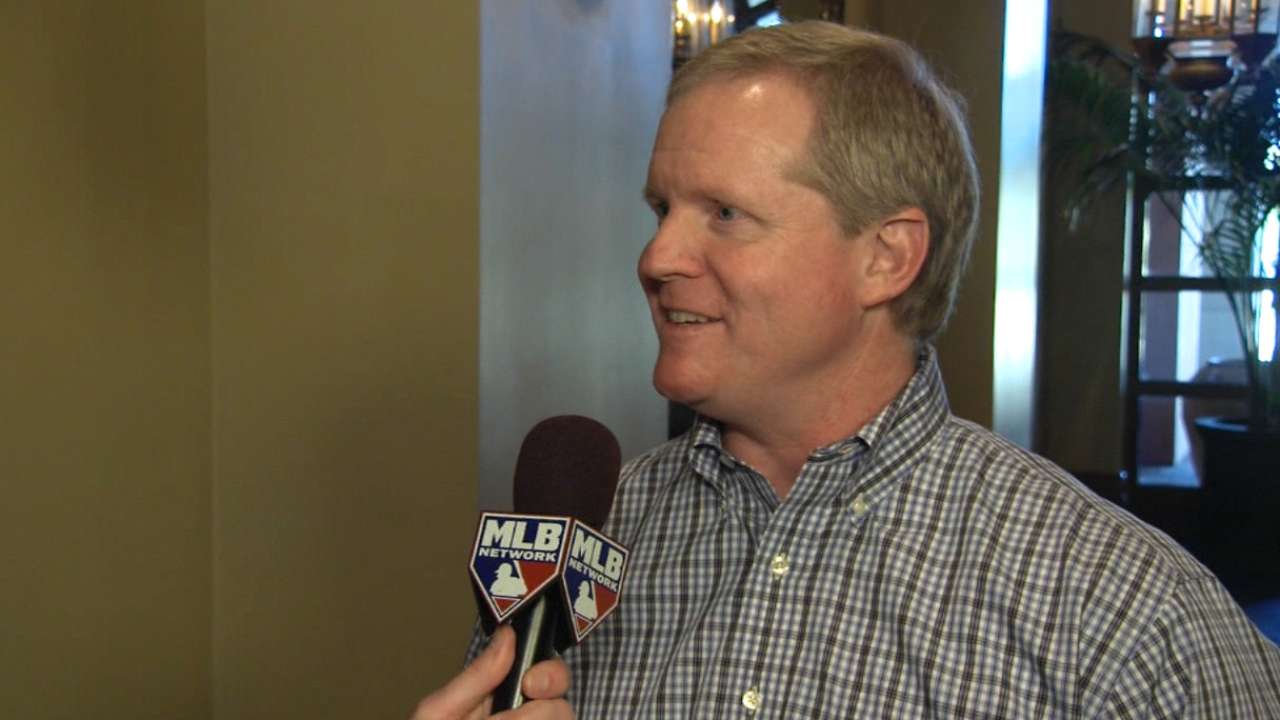 "It's just a matter of getting in there," Huntington said at the General Managers Meetings. "We need to put ourselves in position to play playoff baseball in October, then we need to tackle October when we get there. If we become focused on external factors, our focus is in the wrong spot.
"We need to do the very best of our abilities, what we can do to put ourselves in a position to put a talented team on the field, maximize that team's talent every single day. If we do that frequently enough, we'll look up in September and be in a good spot, hopefully on our way to October to be that next team that wins the World Series."
The Pirates have seen the downside of being a Wild Card club, losing two straight Wild Card Games despite having a better regular-season record than their opponent, and they recognize the importance of winning the division. But the two-team system kept their odds afloat into September this year, and it provides another avenue into October should the Cubs remain atop the NL Central.
They have some financial leeway to make additions this offseason, but their lower payroll gives them less margin for error than their competition. That makes the development and maturation of their young core -- players like Jameson Taillon, Tyler Glasnow, Starling Marte and Gregory Polanco -- even more critical to their hopes of playing and winning next October.
"We have another group of young players that we believe can be the core of another playoff-caliber team," Huntington said. "How do we maximize what we have? How do we add to it and put this club in position to get back to the postseason again in '17?"
Adam Berry has covered the Pirates for MLB.com since 2015. Follow him on Twitter and Facebook, read his blog and listen to his podcast. This story was not subject to the approval of Major League Baseball or its clubs.