Souza 'pleased' with results of hip surgery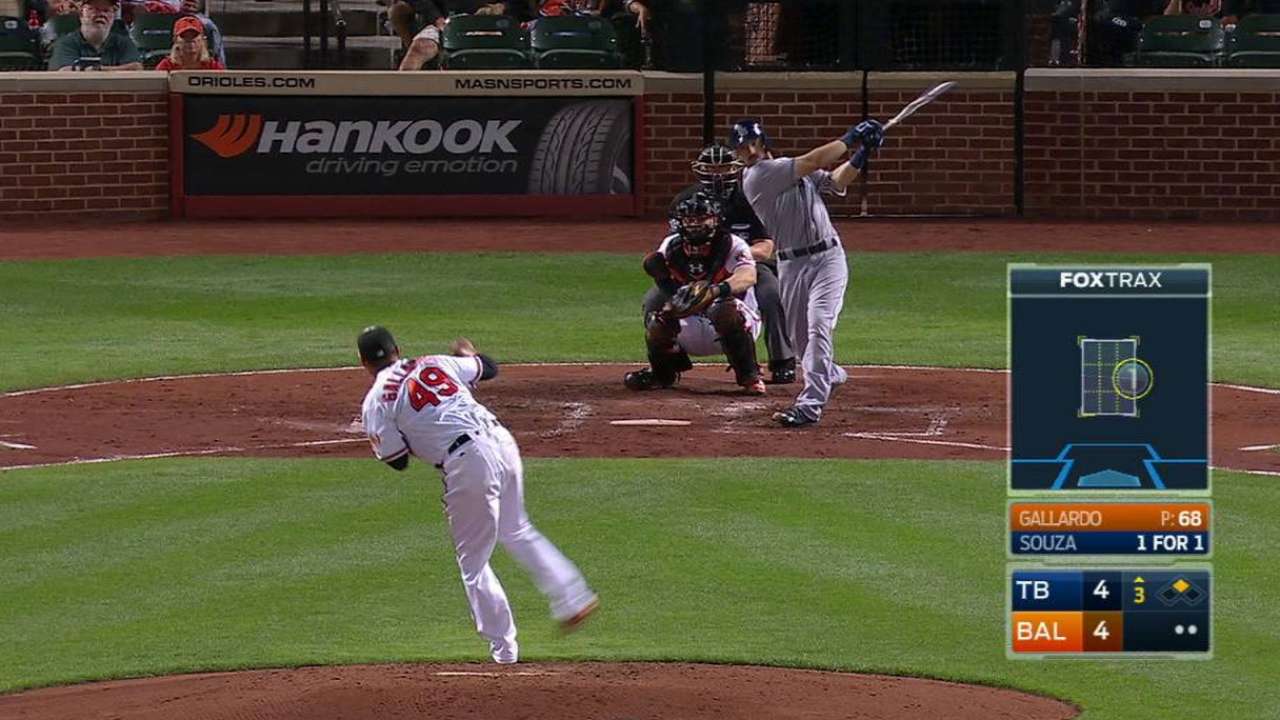 ST. PETERSBURG -- Steven Souza Jr. didn't really know how much he was hurting until after his season-ending hip surgery took place.
On Sept. 21 in Nashville, Dr. Thomas Byrd performed a surgery to remove tissue from a labral tear and impingement of Souza's left hip, easing the Rays outfielder's pain.
"You don't really realize how much pain you were in until it's gone," Souza said. "Having pain on the field was one thing, but the quality of life at home, being able to sit down for an extended period of time, had been extremely difficult. You compensate in so many different areas just to try and get comfortable.
"Now my hip is doing great. I'm about five weeks away from starting to sprint. I'm very pleased with the outcome."
Souza said that he's "really excited" for the 2017 season, particularly after talking to several players who had the same surgery he did.
"They said they felt a million times better the next season," Souza said. "I'm excited to come in and play 162 games at 100 percent ability. Obviously, the goal is to win a championship. So I hope to be 100 percent day-to-day to help us win.
"Right now I'm ahead of schedule. Once I start running, then I'll start hitting. So I'll be right on schedule, and I'll be able to start hitting before Spring Training."
All told, Souza missed more than 30 games due to hip injuries in 2016. He was on the disabled list for 17 games (June 15-July 1) due to a hip strain. And he played his final game of the season on Sept. 18 at Baltimore.
The Rays' right fielder enjoyed his best stretch at the end of the season prior to his surgery. He finished with a six-game hitting streak. On his final road trip, an 11-game swing from Sept. 8-18, he played in every game, batted .385, scoring 11 runs while hitting four home runs and collecting six RBIs.
After experiencing that stretch of success, Souza thought long and hard before deciding to have the surgery. But he figured the earlier he had it done, the better chance he had to be on the field by Opening Day 2017.
Like Souza, the Rays believe he'll be back on the field in time for the start of next season.
"We're expecting that he'll be fine come spring," said Chaim Bloom, senior vice president of baseball operations. "That was one of reasons that he shut it down early, to make sure that he had as much time as possible to recover from that. The surgery went well. His rehab is going well. It's a process to get back up to full proficiency, but right now we're expecting to be ready to go when the bell rings."
Bill Chastain has covered the Rays for MLB.com since 2005. This story was not subject to the approval of Major League Baseball or its clubs.