Reds may try to move Phillips, Cozart
GM Williams open to offers to improve club's roster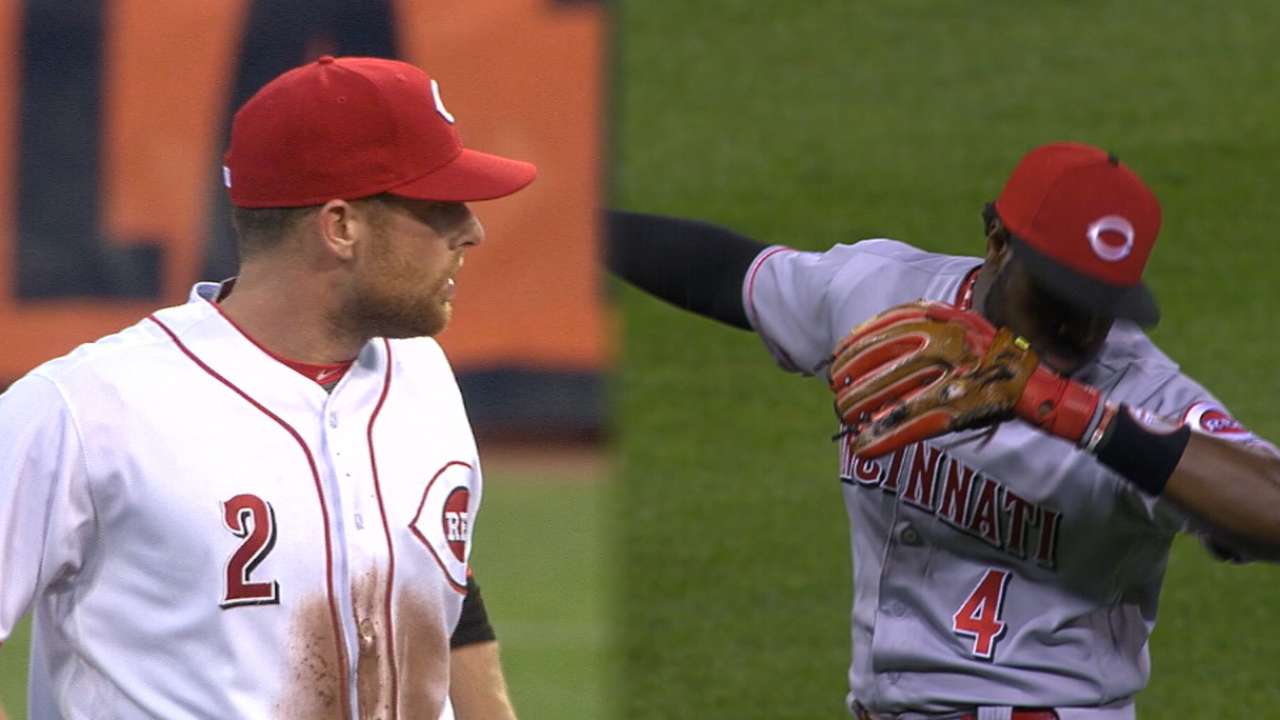 CINCINNATI -- The Reds' roster has stabilized from a year ago when Dick Williams arrived at the General Managers Meetings in Florida. Trades remain possible this offseason, however.
"We'll definitely be opportunistic," Williams said at the GM Meetings in Scottsdale, Ariz. "If there is a deal to be had that works in terms of getting value back in a trade and opening a spot for a guy we think is ready, we'll do it."
Williams, who became Reds GM last year, took charge this month of the club's baseball operations as Walt Jocketty moved from president into an advisory role.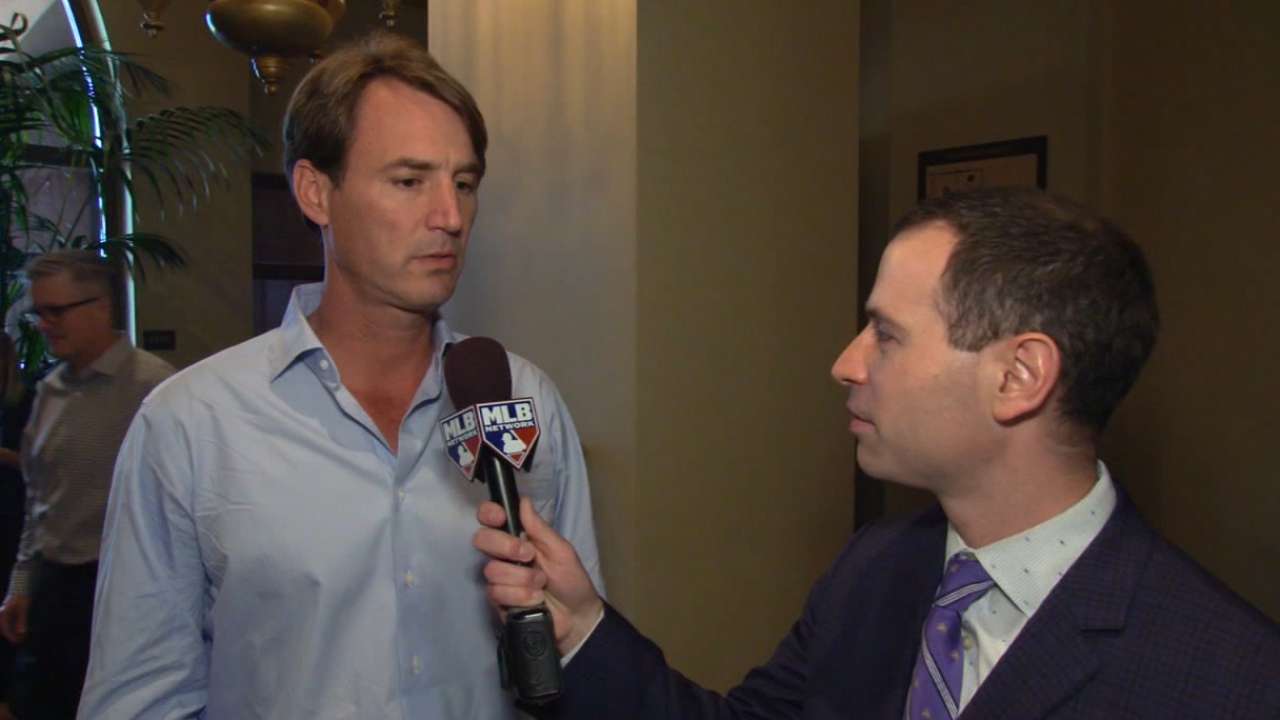 At last year's GM Meetings, Jocketty and Williams signaled loudly that they would listen to trade proposals on any pricey veteran player. Those talks eventually resulted in closer Aroldis Chapman and third baseman Todd Frazier being dealt.
This offseason, the focus of talks could be on shortstop Zack Cozart and second baseman Brandon Phillips.
The Reds are trying to find playing time for young talents like Jose Peraza and Dilson Herrera -- both primarily middle infielders. Both are currently blocked by mainstay veterans. Cozart is third-year arbitration-eligible and a year from first-time free agency. Phillips, who is set to earn $14 million in the final season of his six-year, $72 million contract, has full no-trade protection. That clearly makes him the more difficult of the two to deal.
While he may explore options, Williams did not feel compelled to complete a trade.
"If those deals are not there, then we'll just have to make playing time work for everybody and make the transition work and act accordingly," Williams said. "It's hard to say at this point. It's a good problem to have a veteran guy and a young guy you like in a given position because you can play one or the other or groom him or let the young guy run and play. It will be kind of dictated by if somebody comes and has a compelling offer that makes the organization better enough to make a trade."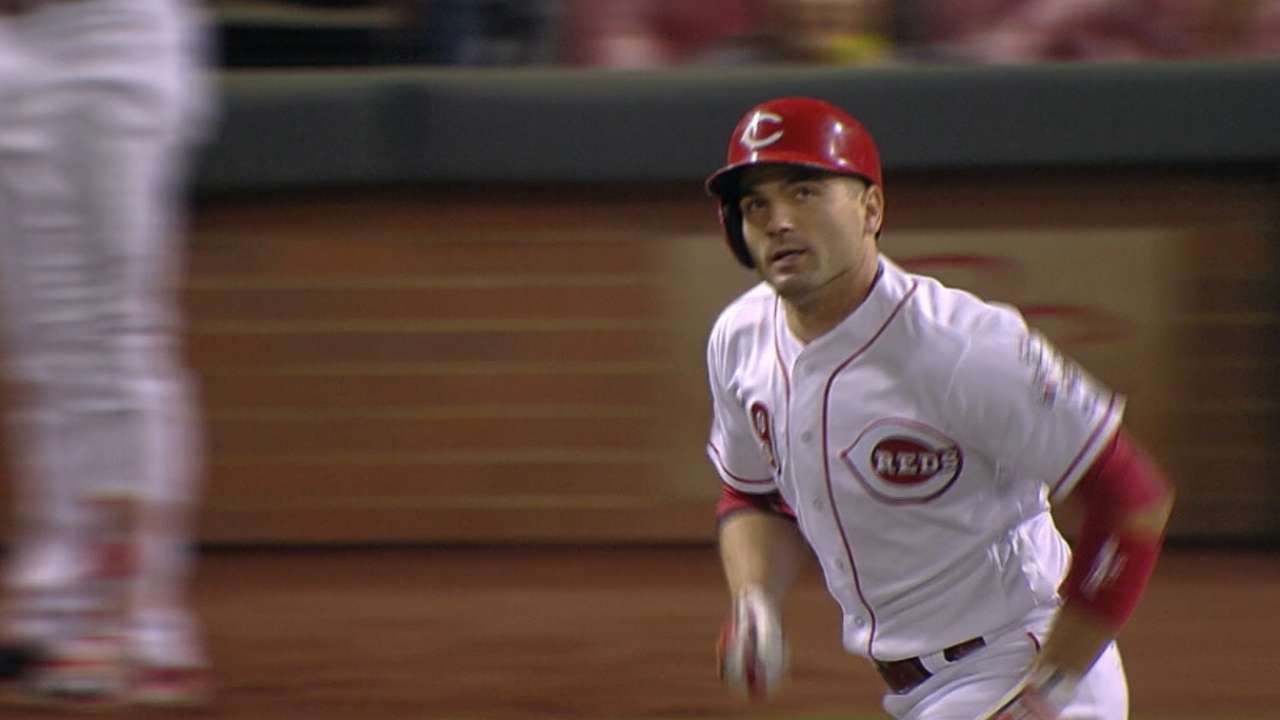 In year two of a rebuild, the Reds lost 94 games -- a four-game improvement from 2015. But as he lay the groundwork for future moves with his counterparts this week in Arizona, Williams felt good about the state of the organization compared to a year ago.
"Last year there was a lot of uncertainty about pieces we still had to trade, big pieces that we could trade and the uncertainty about where that would lead us," he said. "Since then, we've had a tremendous year away from the field in terms of a really productive Draft, a productive year of international signings, a productive year of investing in our baseball operations infrastructure, as far as hiring people in player development and adding scouts, investing in sports science. We feel it was a really good year all around and so we're in that much better of a position now.
"A lot of those young prospects, every year that passes makes you feel like you're closer to the exciting part. We're still engaged in that game of when are they going to hit? We have enough guys now that will get to Spring Training and get an opportunity. It will be interesting to see who steps up."
Mark Sheldon has covered the Reds for MLB.com since 2006, and previously covered the Twins from 2001-05. Follow him on Twitter @m_sheldon and Facebook and listen to his podcast. Mark Bowman contributed to this report. This story was not subject to the approval of Major League Baseball or its clubs.