Top defenders to be honored on MLB Network
Wilson Defensive Player of the Year Awards announced tonight at 6 ET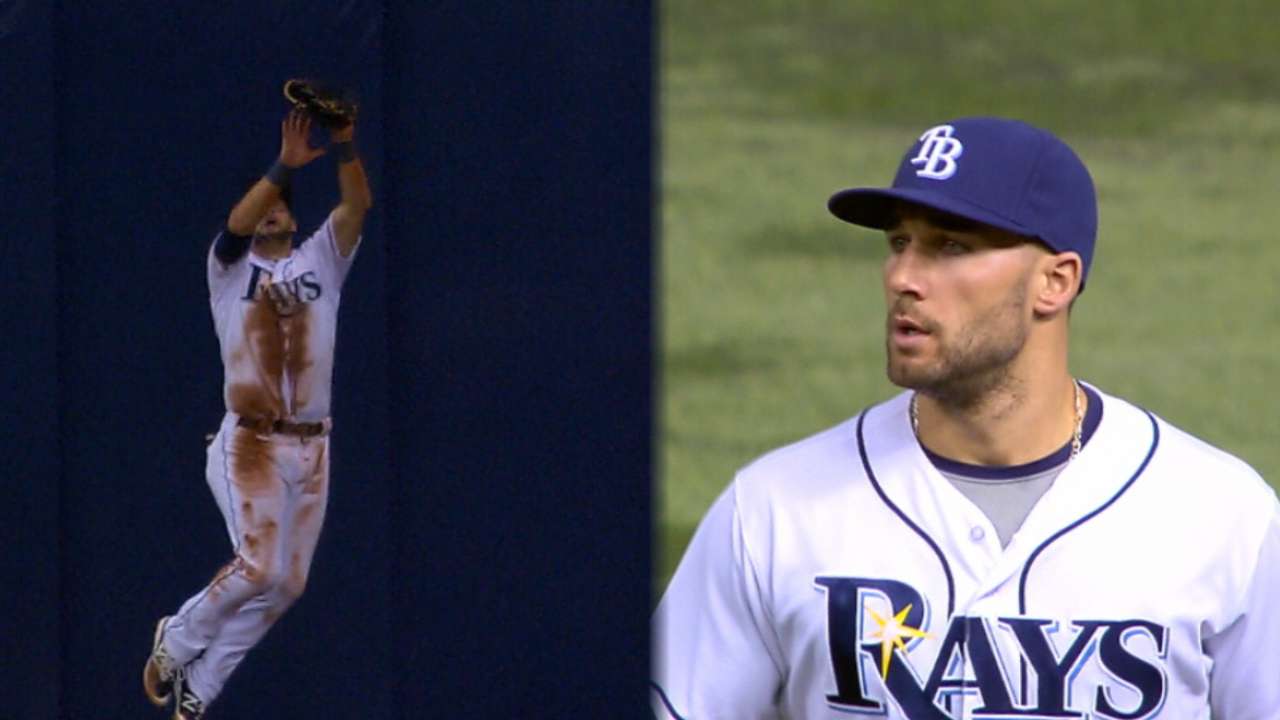 Award season continues when the winners of the 2016 Wilson Defensive Player of the Year Awards are announced at 6 p.m. ET tonight on MLB Network.
The Wilson Defensive Player of the Year Awards recognize the nine best defensive players in the Major Leagues, with one honored at each position. Wilson also names a top defensive team and one exemplary performer as top defensive player.
• Complete 2016 Awards coverage
Since 2012, winners have been determined using a formula combining traditional defensive stats and advanced metrics, as well as data logged by the scouting service Inside Edge. Wilson is the official glove of MLB.
You don't have a say in the Wilson Awards, but you can help decide the MLB Esurance Awards. Voting continues through 2 p.m. ET Friday at MLB.com/awards, where you can vote in 19 categories, including Best Defensive Player and Best Defensive Play.
Last year's Wilson Defensive Player of the Year Awards winners were Mets pitcher Jacob deGrom, Giants catcher Buster Posey, D-backs first baseman Paul Goldschmidt, Marlins second baseman Dee Gordon, then-Braves shortstop Andrelton Simmons, Rockies third baseman Nolan Arenado, Pirates left fielder Starling Marte, Blue Jays center fielder Kevin Pillar and then-Cardinals right fielder Jason Heyward. Simmons locked up a spot on Wilson's honoree list for a fourth straight season, while Heyward has been honored in consecutive seasons.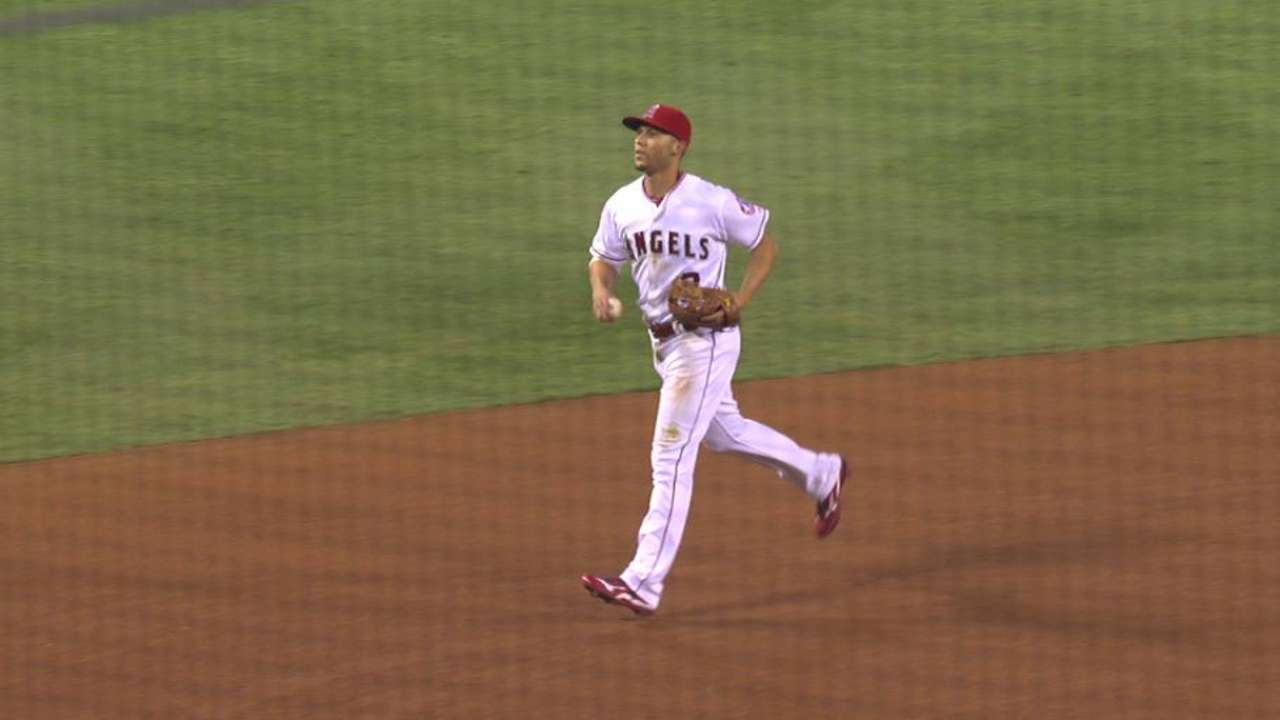 Simmons was named overall MLB Defensive Player of the Year in 2015 for his exceptional play at shortstop for Atlanta. But a repeat victory appears unlikely after Simmons' defensive numbers dipped following a trade to the Angels last November. Simmons committed 10 errors in 545 chances for Los Angeles in '16 (up from eight in 687 chances the previous year), while his Defensive WAR dropped from 3.5 to 2.6, according to Baseball-Reference.com. FanGraphs ranked Simmons the fifth-best defensive shortstop in the big leagues this season, and the sixth-best defensive player overall.
Those numbers are important because sabermetrics play a key part in the Wilson awards. In that light, look for Rays center fielder Kevin Kiermaier to possibly earn some hardware. Kiermaier led the Majors in dWAR (3.0) for a second straight season, followed by Red Sox right fielder Mookie Betts (2.8), shortstops Brandon Crawford (2.7), Francisco Lindor (2.7) and Addison Russell (2.7), and Pillar (2.6), according to Baseball-Reference.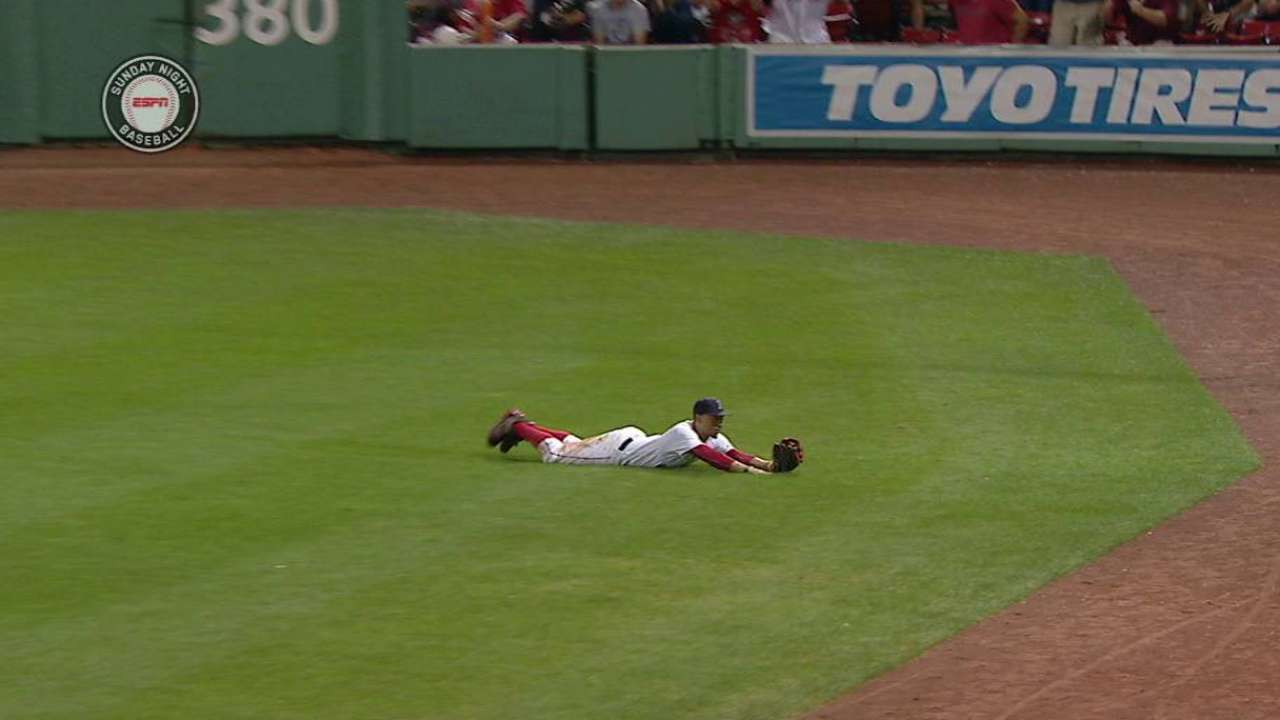 FanGraphs also cites Phillies shortstop Freddy Galvis, White Sox right fielder Adam Eaton, Dodgers shortstop Corey Seager and Rangers third baseman Adrian Beltre among 2016's most valuable defensive performers.
The Giants led the Majors with a .988 team fielding percentage this season, thanks to a Major League-low 72 errors, but those numbers don't tell the full story. The Cubs led the big leagues with 82 defensive runs saved, compiling 31 more than the second-place Astros. The World Series champions, who also topped the league in Ultimate Zone Rating, are the heavy favorites for this year's Wilson team award.
Joe Trezza is a reporter for MLB.com based in New York. Follow him on Twitter at @joetrezz. This story was not subject to the approval of Major League Baseball or its clubs.