Giants glad to have Nunez in tow for next year
GM Evans eager to see third baseman in full season with club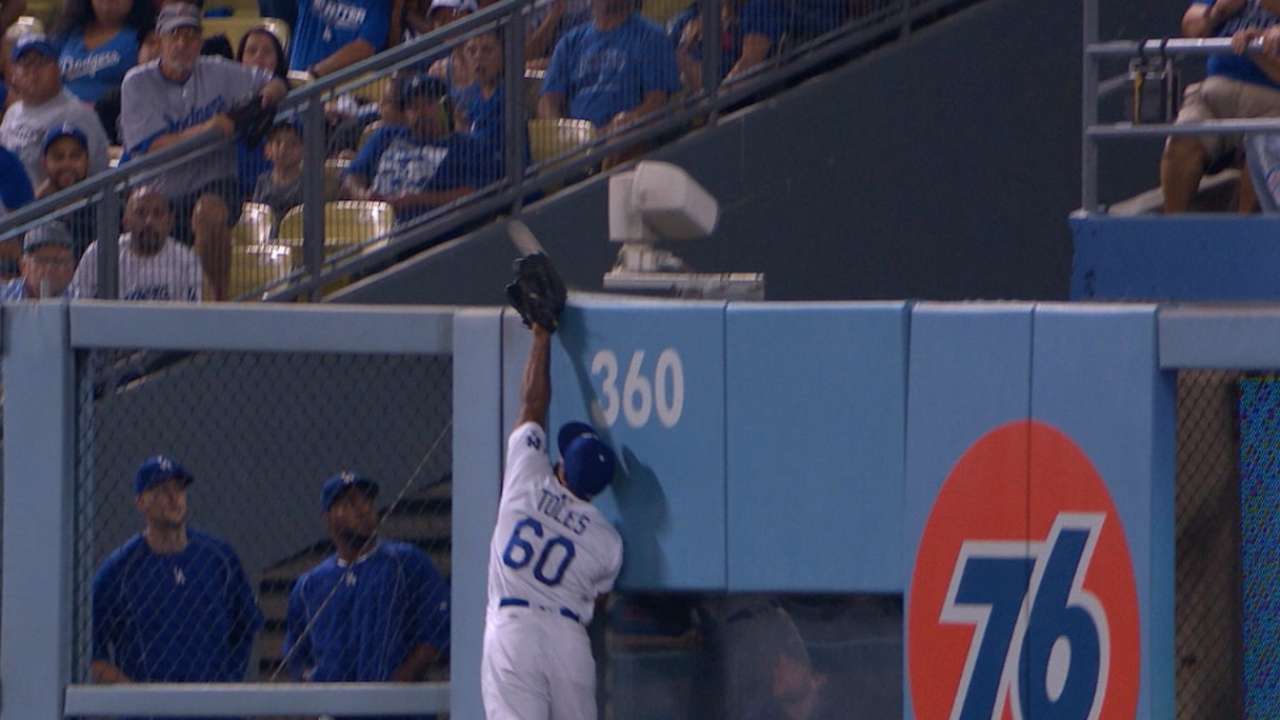 SCOTTSDALE, Ariz. -- This year's free-agent list at third base includes Justin Turner. But Giants general manager Bobby Evans said he is happy with the deal he made last season for Eduardo Nunez.
Nunez, 29, who came from the Twins for pitcher Adalberto Mejia on July 28, contributed offensively and defensively during a late run that put the Giants in the playoffs.
Over 141 games with the Twins and Giants, Nunez went .288/.325/.432. He moved from shortstop to third base after joining San Francisco. Nunez hit .269 in 50 games with the Giants after batting .296 with the Twins, but he had four home runs, nine doubles, three triples and 20 RBIs during San Francisco's stretch run. Nunez didn't play after Sept. 25 because of a right hamstring strain, and he was limited to pinch-hit duty in the postseason.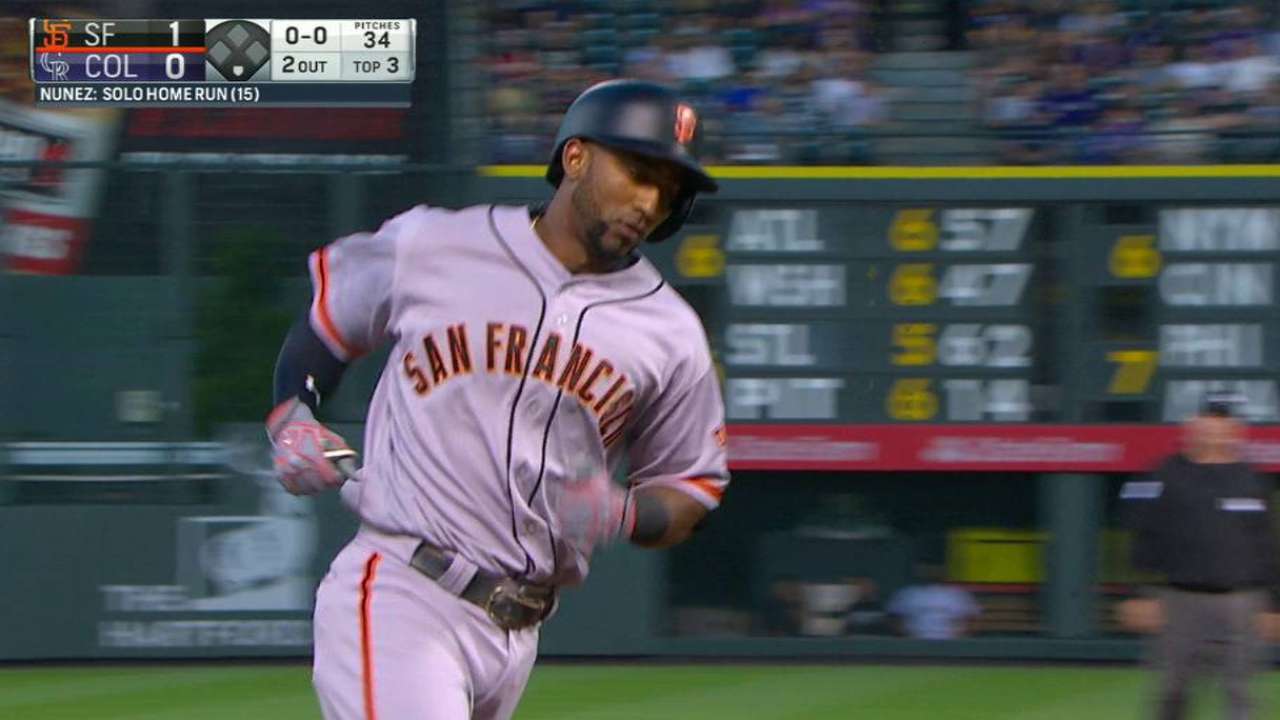 Although the Giants can make all kinds of creative maneuvers to produce more offensive pop, one of them will not be asking Nunez -- who has played third, second and the outfield corners -- to move to, say, left field so the club can go for a splash at third.
A look at the Giants' roster prompts various out-of-the-box possibilities, but Evans believes that Nunez, whose career-best 40 steals in 2016 included 13 with San Francisco, is just fine where he is.
"We were very pleased with how he's played third," Evans said. "I don't want to rule anything out with his flexibility positionally. But from my perspective, that's not necessarily on the forefront of my mind. It's certainly an option to move him around and try other things if that's a way to improve the depth of our lineup."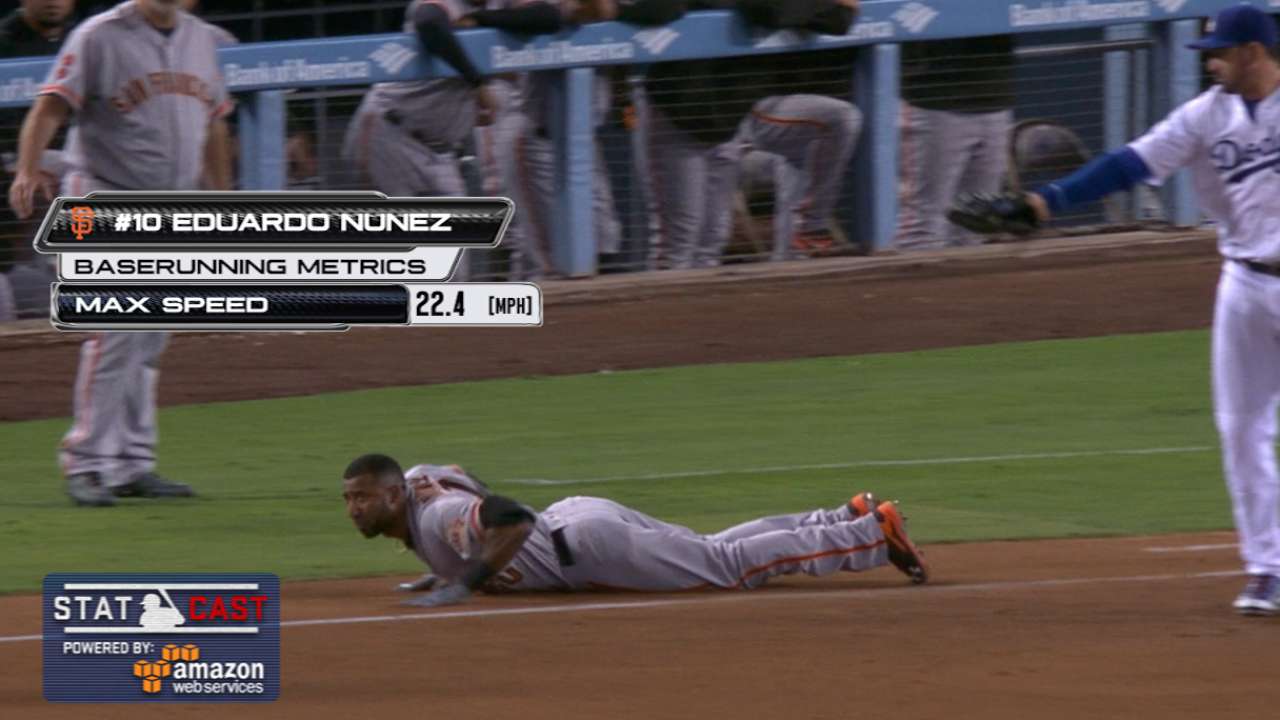 Although Nunez's time in the Giants' lineup wasn't lengthy, it was enough that the team truly felt the void in the 3-1 loss to the eventual World Series champion Cubs in the National League Division Series.
"He played extremely good defense, and he's a very good athlete over there," Evans said. "It was tough to see him go down. We're very pleased to have him going into next year."
Thomas Harding has worked for MLB.com since 2002. Follow him on Twitter @harding_at_mlb, listen to podcasts and like his Facebook page. This story was not subject to the approval of Major League Baseball or its clubs.