What's cooking in latest Hot Stove rumors?
Chapman, Beltran, Archer highlight free-agent buzz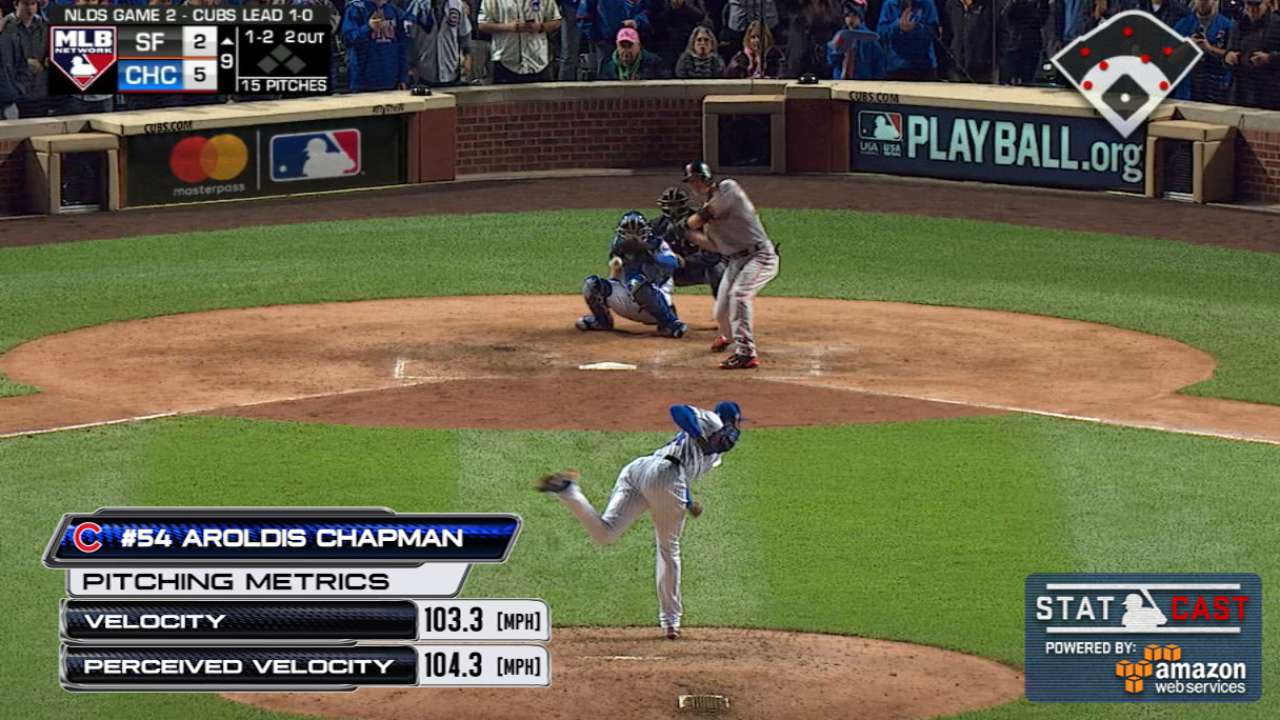 Major League Baseball's Hot Stove season has finally started. With that in mind, MLB.com breaks down the rumors from Wednesday.
Rumor: Dodgers will pursue free-agent closer Aroldis Chapman
Why it makes sense: Kenley Jansen is a free agent, and Chapman is a unique closer. In 2016, his fastball averaged 100.8 mph, according to Statcast™, and it looked even faster, averaging a 101.5-mph perceived velocity. Both marks were tops in the Majors.
Why it doesn't: Because Chapman is the top closer available and only 28 years old, he could command a record deal for a relief pitcher in free agency. The Dodgers already had by far the highest payroll of any team in '16 -- $279 million, more than $50 million more than the Yankees -- so they might want to pursue one of the slightly more affordable bullpen options.
Rumor: Astros will pursue free-agent designated hitter/outfielder Carlos Beltran
Why it makes sense: Beltran is most valuable as a DH, and the Astros got an American League-worst .696 OPS from the DH position in '16. Beltran had one of his best seasons at the plate in several years, with a 122 OPS+ and 29 home runs, his most since '12. Beltran played in 90 regular-season games for Houston in '04 after a trade from Kansas City and excelled in the postseason, hitting .436 with eight home runs in 12 games.
Why it doesn't: Beltran, who turns 40 in April, is not as versatile as he once was. In the outfield this season, he had negative-6 Defensive Runs Saved, due to limited range. And he might not be able to keep up his offense -- since '00, only six of the 38 players to play 100-plus games in a season in their 40s posted an OPS+ of 120 or higher.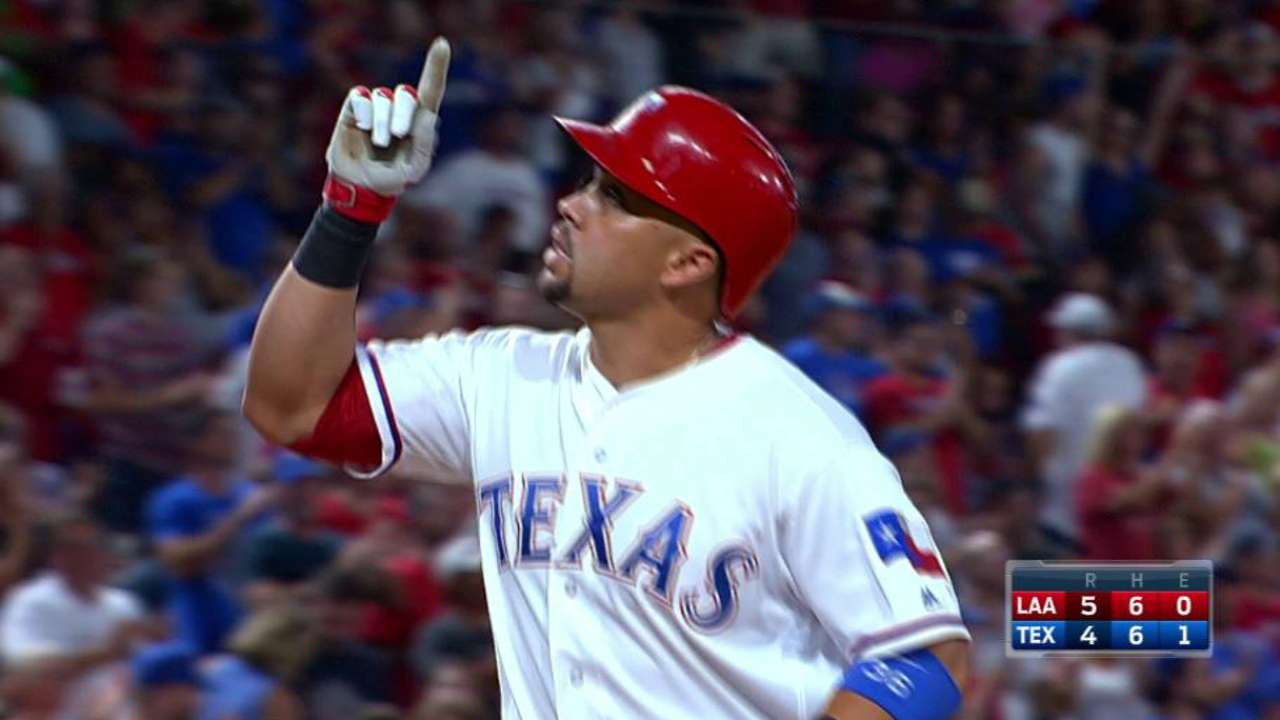 Rumor: Astros will pursue either free-agent DH/first baseman Edwin Encarnacion or Tigers first baseman Miguel Cabrera
Why it makes sense: Houston's first basemen had a .680 OPS this past season, second-lowest in the AL. Encarnacion mashed 42 homers in '16, with an AL-best 127 RBIs. Cabrera hit over .300 for the eighth straight year with 38 homers, his most since his AL MVP season in '13.
Why it doesn't: Really, both players appear to be good fits. If there's a knock on Edwin, it might be that his strikeouts jumped last season to 138, his first season of more than 100 K's since '08. He struck out at the highest rate of his career for a full season, at 19.7 percent. If there's one downside to Miggy, it might be that he's not a great defensive first baseman, with a negative-6 DRS in 2016.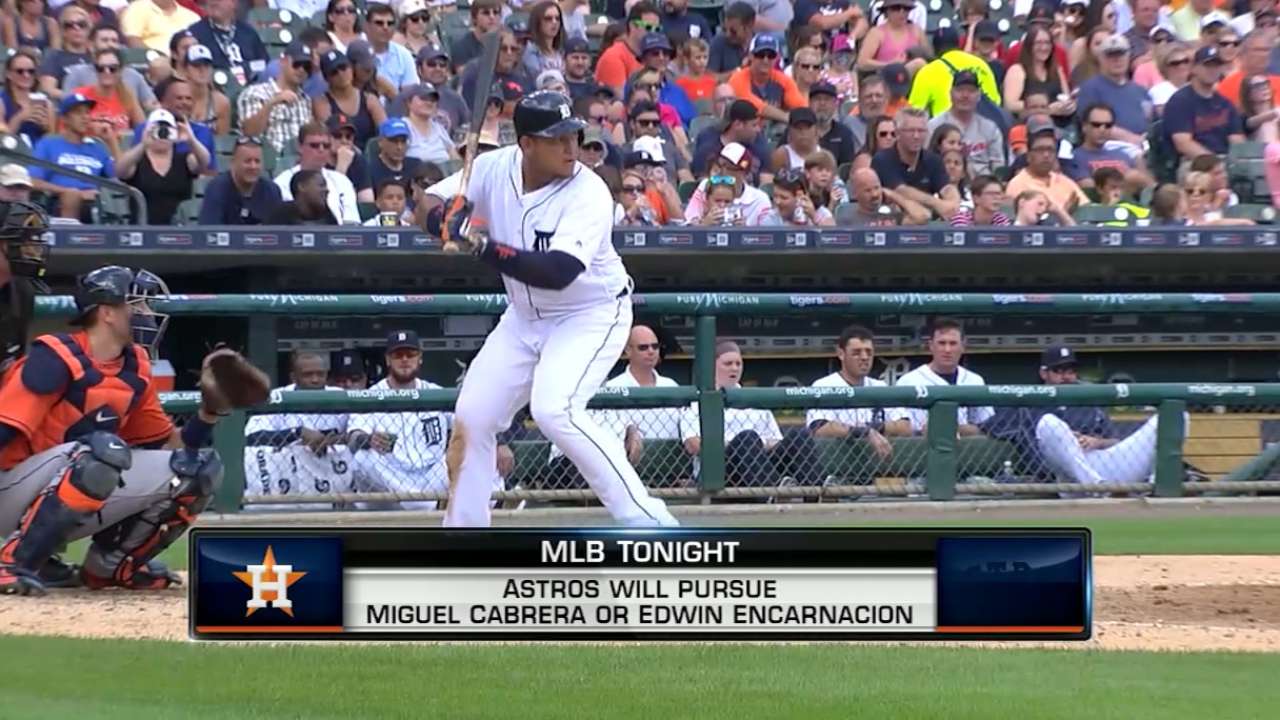 Rumor: Red Sox interested in free-agent reliever Greg Holland
Why it makes sense: Koji Uehara and Junichi Tazawa are free agents. Holland missed last season after undergoing Tommy John surgery, but not so long ago, he anchored the vaunted Royals bullpen, with a 1.32 ERA and 13.4 strikeouts per nine innings from '13-14, before he reportedly pitched through his ligament tear in '15, when his numbers dropped.
Why it doesn't: Any pitcher coming off Tommy John is a question mark. In Holland's recent showcase, he reportedly appeared healthy, but his fastball topped out at 90-91 mph. That's well below the 95.8 mph it averaged from '13-14.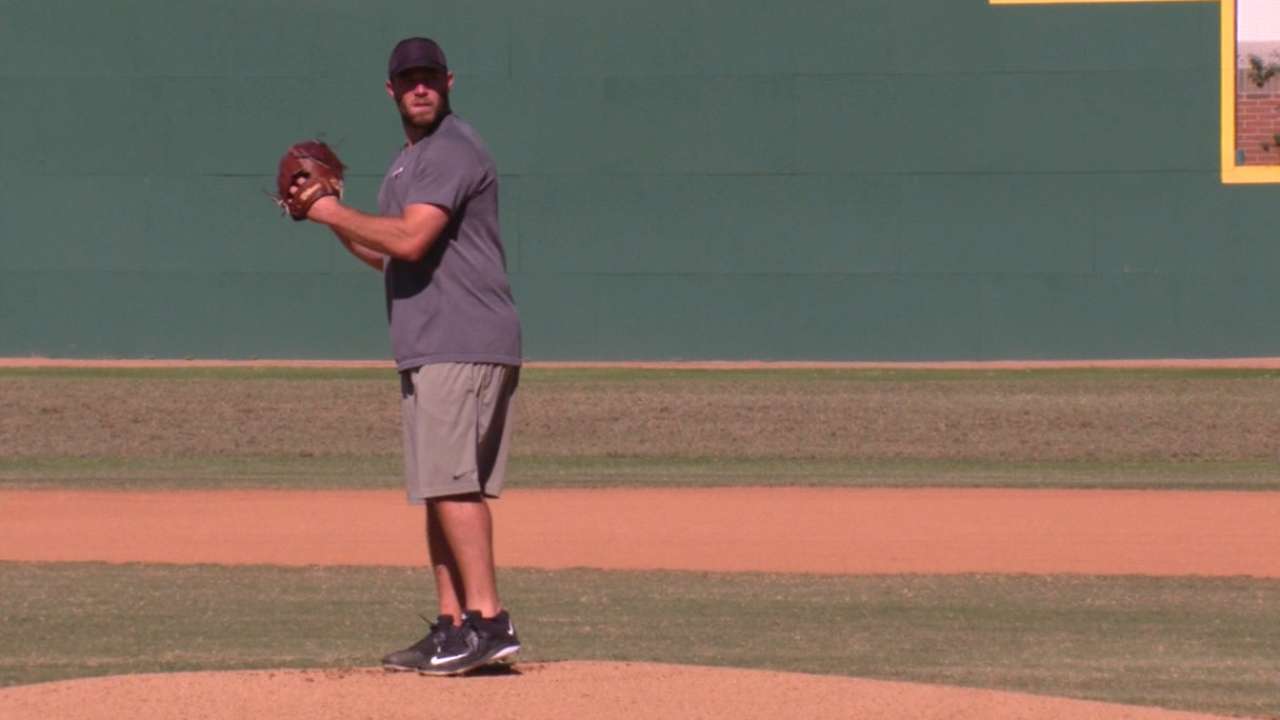 Rumor: Braves have spoken to Rays about right-hander Chris Archer
Why it makes sense: The Braves need pitching, and Archer has some of the most electric stuff in baseball. He's had back-to-back seasons of more than 200 innings, with 485 total K's and a 10.6 K/9 in that span, both third-best among MLB starters.
Why it doesn't: Since his first half of '15 netted him an All-Star nod, Archer's given up a lot of runs. From July 2015 on, Archer posted a 4.08 ERA in 304 1/3 innings pitched. His 90.5-mph exit velocity allowed since '15 ranks second-worst among all pitchers with at least 750 batted balls, per Statcast™.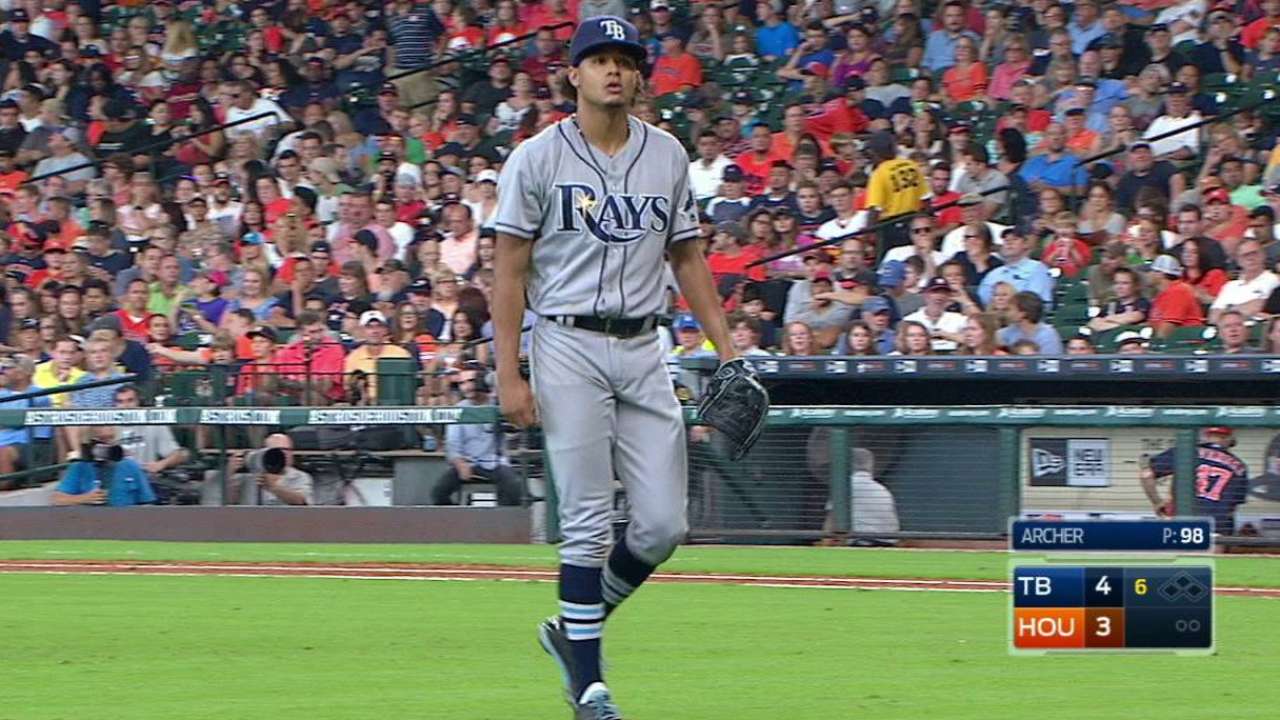 David Adler is a reporter for MLB.com based in New York. Follow him on Twitter at @_dadler. This story was not subject to the approval of Major League Baseball or its clubs.