Granderson named Marvin Miller Man of Year
Mets outfielder honored for philanthropic work in community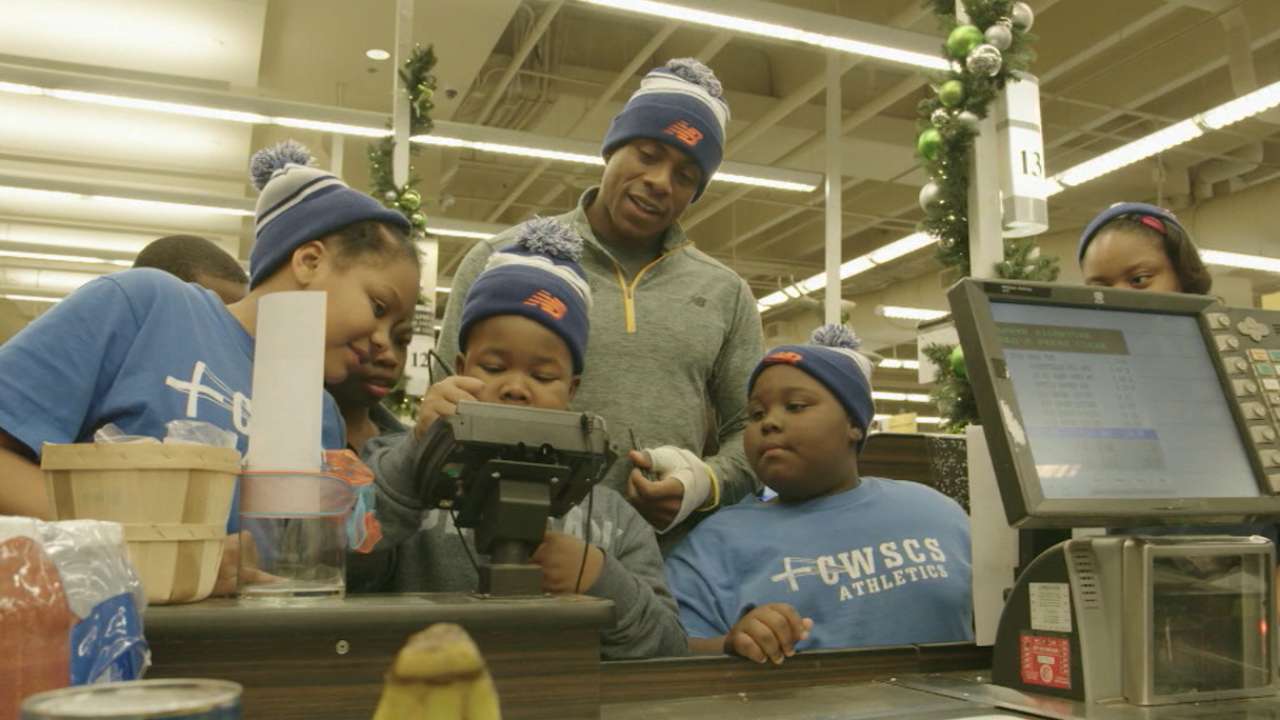 NEW YORK -- About a week after winning Major League Baseball's highest off-field honor, the Roberto Clemente Award, Mets outfielder Curtis Granderson on Wednesday took home a similar accolade: the MLB Players Association's Marvin Miller Man of the Year Award.
Granderson, whose significant philanthropic work includes his Grand Kids Foundation, beat out a field of finalists, including the Yankees' Rob Refsnyder, the White Sox David Robertson, the Astros' Lance McCullers, the Cubs' Anthony Rizzo and the Dodgers' Justin Turner.
• Vote for the Esurance MLB Awards
Each year, the MLBPA selects the Marvin Miller Man of the Year from a pool of players who best "inspires others to higher levels of achievement by their on-field performances and contributions to their communities." Miller, who passed away in 2012, was the MLBPA's first executive director from 1966-82, lobbying throughout that time for player rights.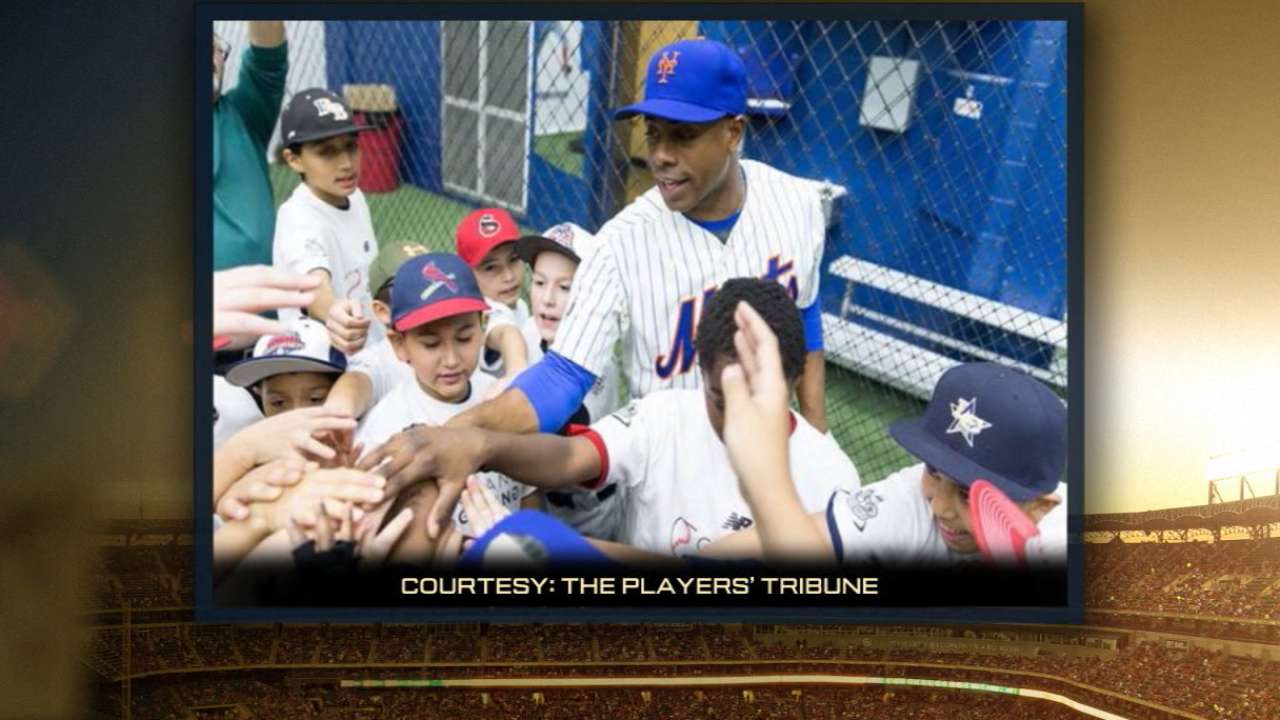 Granderson's community contributions revolve around his Grand Kids Foundation, which encourages positive youth development via education, physical fitness and nutrition in both New York City and his native Chicago. Granderson hosts a number of annual events, including his Grand-Giving fundraiser in support of the Greater Chicago Food Depository, Spring Training and winter youth clinics, and creative writing competitions for students. That's in addition to his work with team-sponsored events; earlier Wednesday, he made an appearance at the Mets' annual food drive.
"It's been a lot of work," Granderson said Tuesday on MLB Network, "but it's all worth it at the end of the day, once we finally end up being able to do some things and seeing the communities that we happen to impact."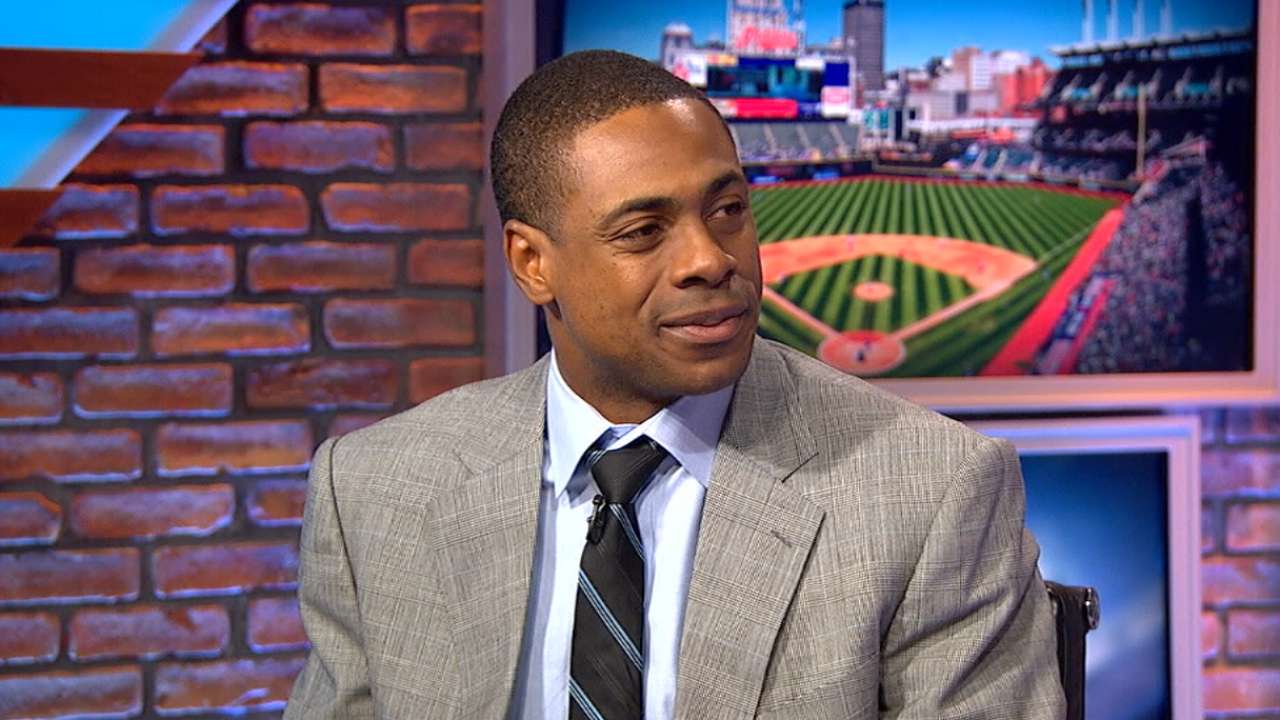 Though fans helped determine the Marvin Miller Man of the Year, the award was part of a group of 2016 Players Choice Awards that also honored the outstanding player, rookie, pitcher and comeback player in each league, as well as the overall Player of the Year. Players Choice Award winners in all categories will designate charities to receive grants totaling $260,000, including a $50,000 charitable contribution on Granderson's behalf, from the Major League Baseball Players Trust.
Anthony DiComo has covered the Mets for MLB.com since 2008. Follow him on Twitter @AnthonyDiComo and Facebook, and listen to his podcast. This story was not subject to the approval of Major League Baseball or its clubs.