MLB.com Columnist
Richard Justice
Pitch hunt: Elite relievers all the rage
New approach to bullpens shakes up Hot Stove season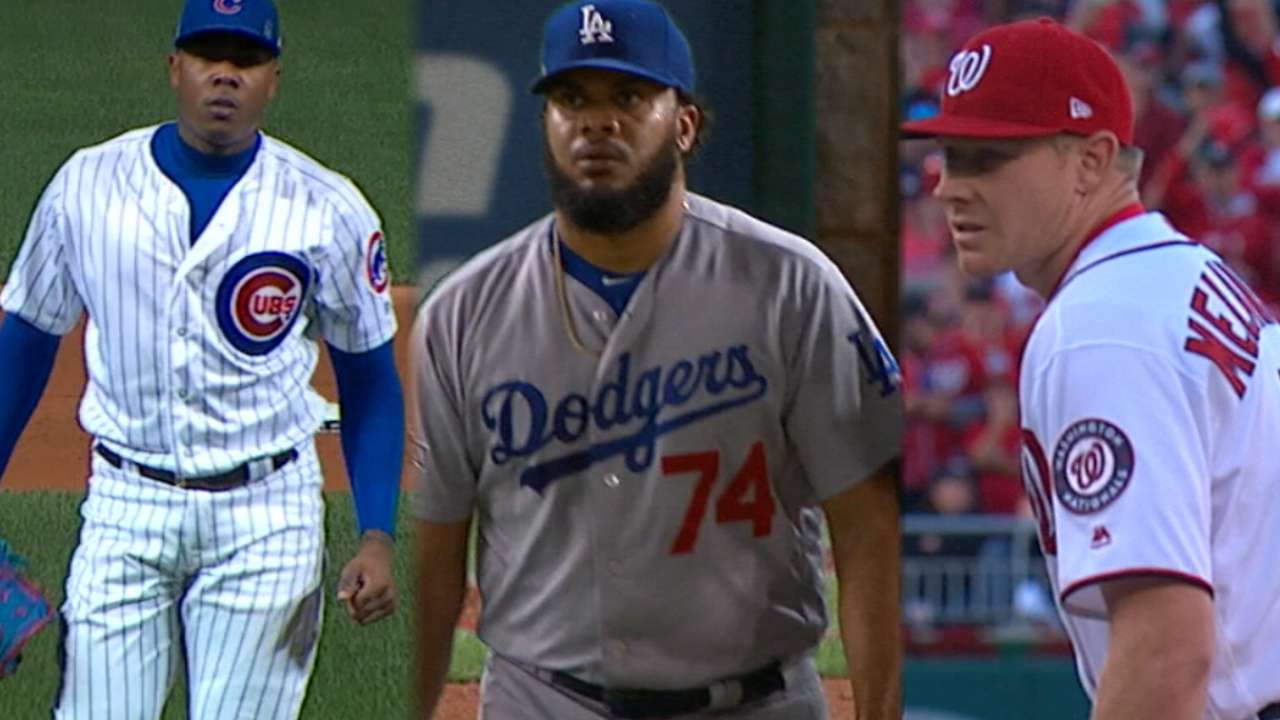 SCOTTSDALE, Ariz. -- It's not just that the market for starting pitching is thin. It's not just that three of baseball's best closers are free agents.
Nor is it that this postseason became an almost nightly showcase for great relief pitching and aggressive managing.
Actually, it's all those factors that could make this "The Offseason of the Reliever."
That's perhaps the most notable takeaway from this week's General Managers Meetings, which serve as the informal opening to Major League Baseball's offseason.
Remember five years ago when free-agent closer Jonathan Papelbon signed a four-year, $50 million deal with the Phillies? That one stunned an entire sport.
To devote so much payroll to a player who could impact, say, 80 innings was looking at the game in a new way.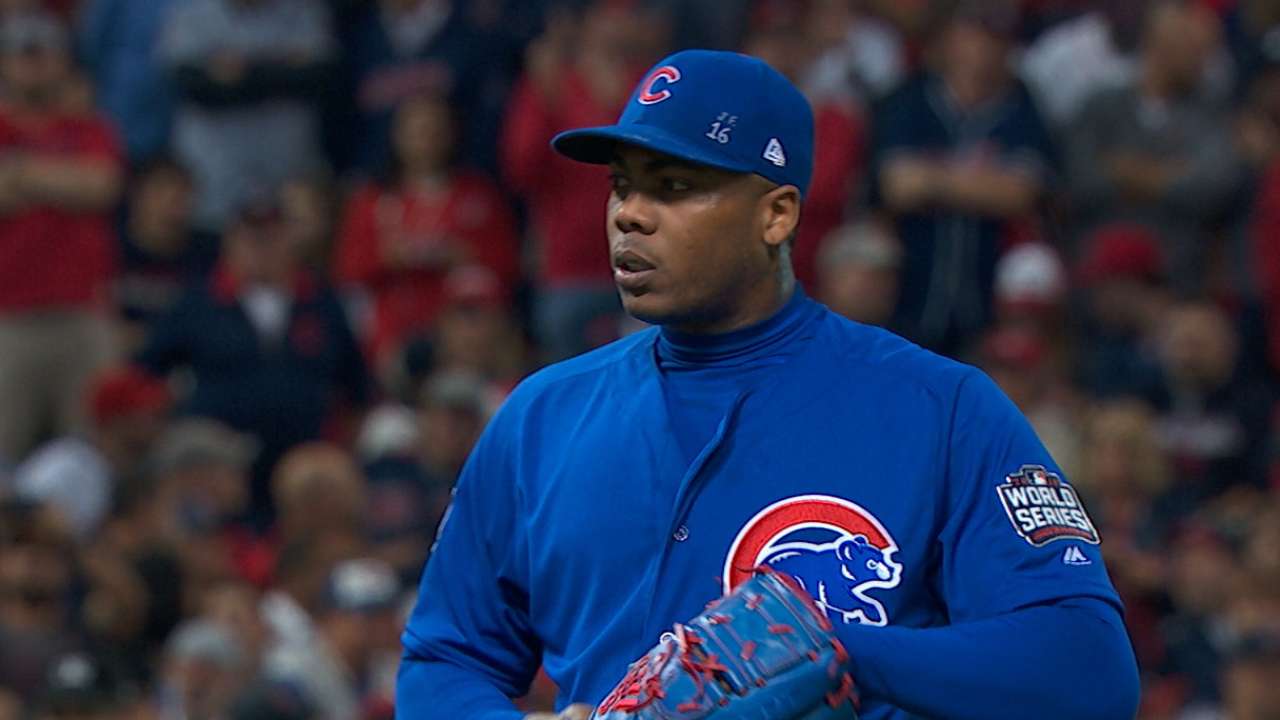 This season, free-agent closers Aroldis Chapman and Kenley Jansen may get twice that amount of money. Another, Mark Melancon, could also break Papelbon's record.
Another factor: The Cubs, Giants, Dodgers, Yankees and Nationals are among the clubs hoping to shore up their bullpens.
"I do think the way the postseason was played is sort of on top of the mind for everyone right now," Cubs general manager Jed Hoyer said. "As a result, it could impact that market."
Once the bidding begins to escalate, prices could go places that would have been difficult to comprehend only a year or two ago.
And that's just a start.
"The floor will rise," Cardinals general manager John Mozeliak said.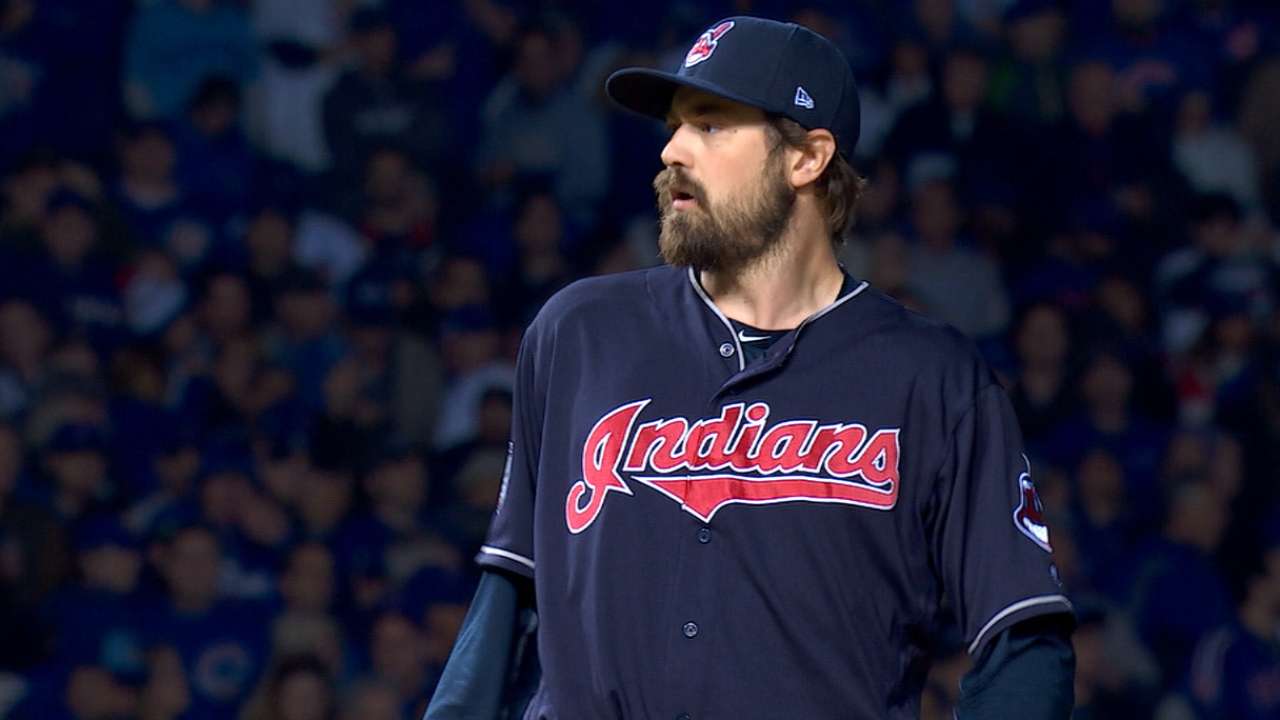 Mozeliak meant that bigger salaries for the best guys will impact as many as a dozen other relievers slotted behind them. Baseball executives are guessing that as many as 13 free-agent relievers could get multiyear contracts.
That list could include Greg Holland, Travis Wood, Neftali Feliz, Brett Cecil, Joe Blanton, Brad Ziegler and others.
At some point, they should pool a few dollars and send a nice gift to Indians manager Terry Francona and Tribe relief ace Andrew Miller.
Or to Cubs manager Joe Maddon.
Or Dodgers manager Dave Roberts.
Those three skippers were so aggressive in the use of their bullpen -- especially Francona in his use of Miller -- that it has forced every team to evaluate how it constructs and utilizes bullpens.
No, we're not going to see closers regularly entering games in the sixth and seventh innings, but we're certainly going to see teams focus on lining up more quality arms to navigate through the final three or four innings.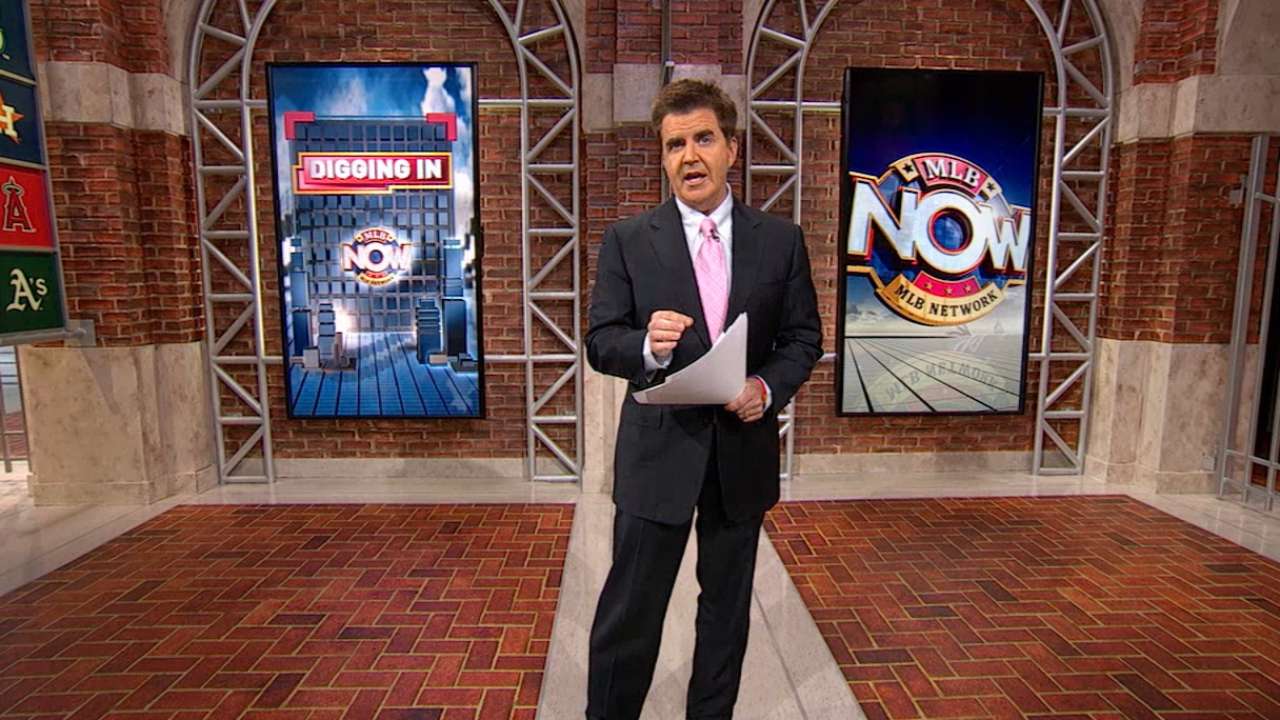 "The one thing I think you're seeing a little differently is having someone that has closer-like stuff being used for two or three innings, and then balancing that with a pitch count," Mozeliak said. "That's a very slippery slope when you talk about in-season vs. postseason."
In other words, it's one thing to pitch relievers differently during the urgency of postseason baseball, but it's simply can't be done during the regular season with so many games.
"How closers are deployed going forward will be interesting to monitor," Dodgers general manager Farhan Zaidi said. "The playoffs are so unique. Your relievers know, hey, there's just three, four more weeks in the season, this could be our last game. They're not thinking, 'I've got to get through five more months.'"
Regardless, baseball has evolved and will continue to do so. Starters are pitching fewer innings, and teams are trying to rely more than a couple of late-inning relievers.
They want an array of power arms available for various matchups. This is not completely new.
The Cincinnati Reds did this in the 1980s and '90s with the Nasty Boys. The Yankees, Cardinals and Giants rode dominant bullpens to championships during the last two decades.
The Royals got to the World Series in 2014 and '15 in part because they had baseball's best and deepest bullpen. Teams playing Kansas City knew that if they didn't have a lead by the sixth, manager Ned Yost had enough shutdown options to get through the final three or four innings.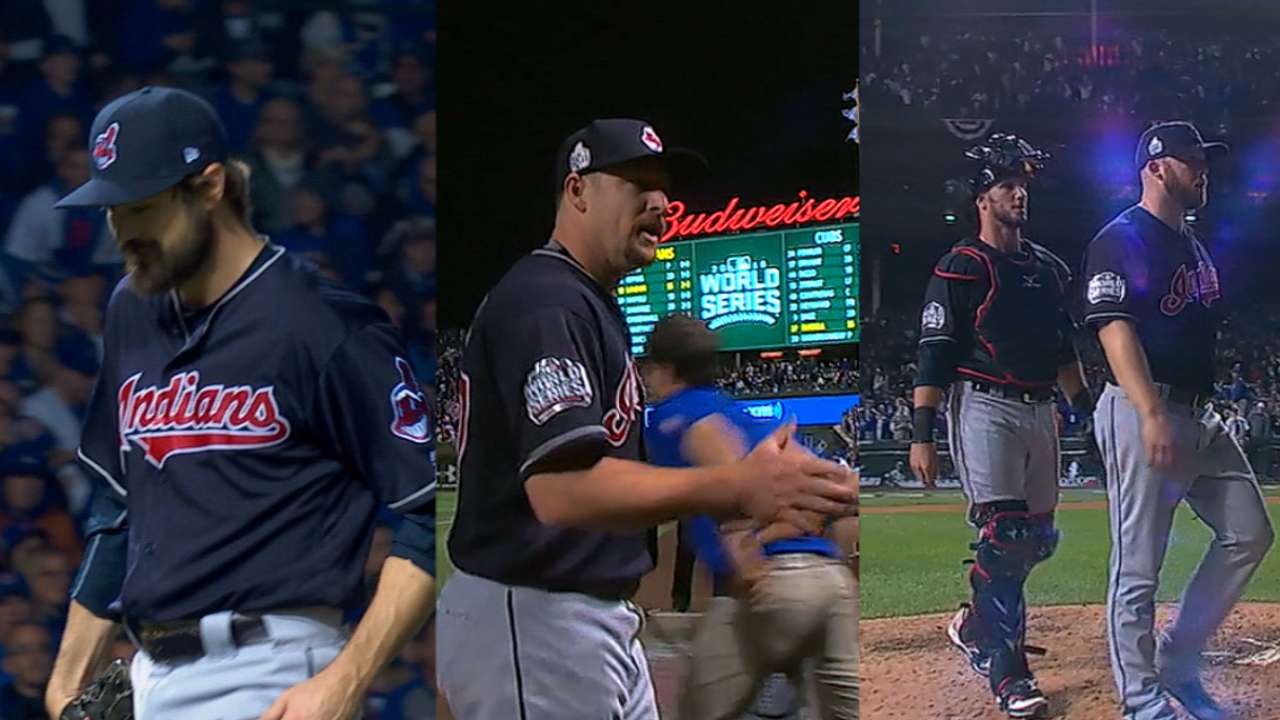 Welcome to 2016.
General managers cautioned that if there were more top-of-the-rotation starters available, relievers would become secondary options. Instead, upgrading a bullpen is a way to compensate for holes in the starting rotation.
One thing every team will be looking for is a reliever with Miller's attitude, a willingness to pitch in the middle or late innings.
"Relief aces that show a willingness to pitch earlier in games are actually worth more to front offices than guys that are just pitching the ninth inning," Zaidi said. "You may find they get compensated for that."
Several general managers emphasize that teams have always known the value in having more than one or two front-line relievers. But they were mostly unwilling to sacrifice payroll in one area to add extra arms for the sixth and seventh innings.
To make this shift in an offseason when less starting pitching is available may just be an adjustment to the market. Or it could be part of a deep evolution.
"The more the merrier," Yankees general manager Brian Cashman said. "That's the trick. It's obviously nicer if you can grow it from within, which doesn't cost you an arm and a leg. But if you want one of the high-end guys, it's going to cost you some money."
Richard Justice is a columnist for MLB.com. You can follow him on Twitter @richardjustice. This story was not subject to the approval of Major League Baseball or its clubs.