Angels will look at Ramirez as a starter in spring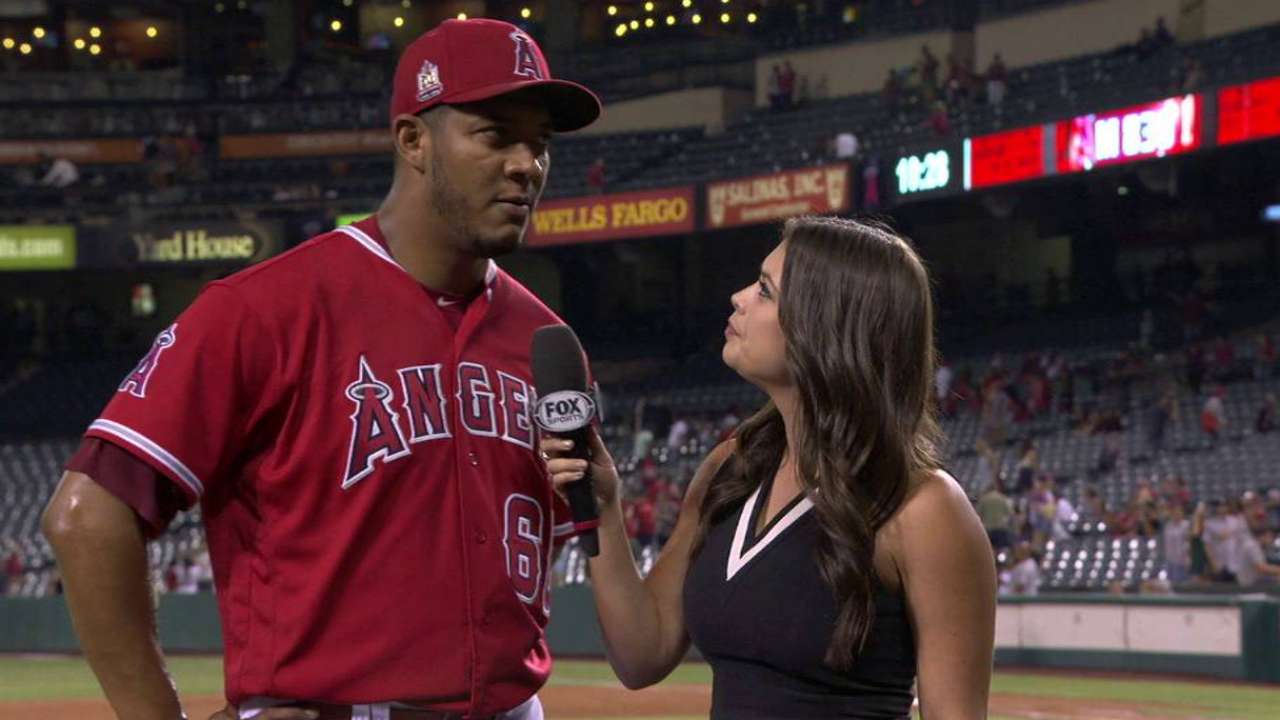 SCOTTSDALE, Ariz. -- In a notably thin crop of available starting pitchers, Billy Eppler and the Angels hope they've added one without even making an official move.
Speaking at the General Managers Meetings, Eppler, the Angels general manager, said the team will attempt to convert JC Ramirez into a starter during Spring Training.
Ramirez, a 28-year-old right-hander, hasn't made a start in his 108 career big league appearances. In fact, the last time Ramirez started a game at any professional level came in 2011 when he posted a 5.45 ERA over 26 starts for the Phillies Double-A affiliate in Reading.
"One thing we are really considering -- and we've talked to the player about it -- is bringing JC Ramirez in as a starter," Eppler said. "Because he's durable, and because there's not a huge depth of starting pitchers accessible -- and I'm curious to see what it looks like."
After joining the Angels last June, Ramirez pitched 46 1/3 innings with a 2.91 ERA. He struggled in Cincinnati during the first half of the season, with a 6.40 mark and a 1.36 WHIP.
Eppler noted that the Angels didn't initially view Ramirez as a starting pitcher when they claimed him off waivers. In fact, the plan to convert Ramirez didn't arise until September.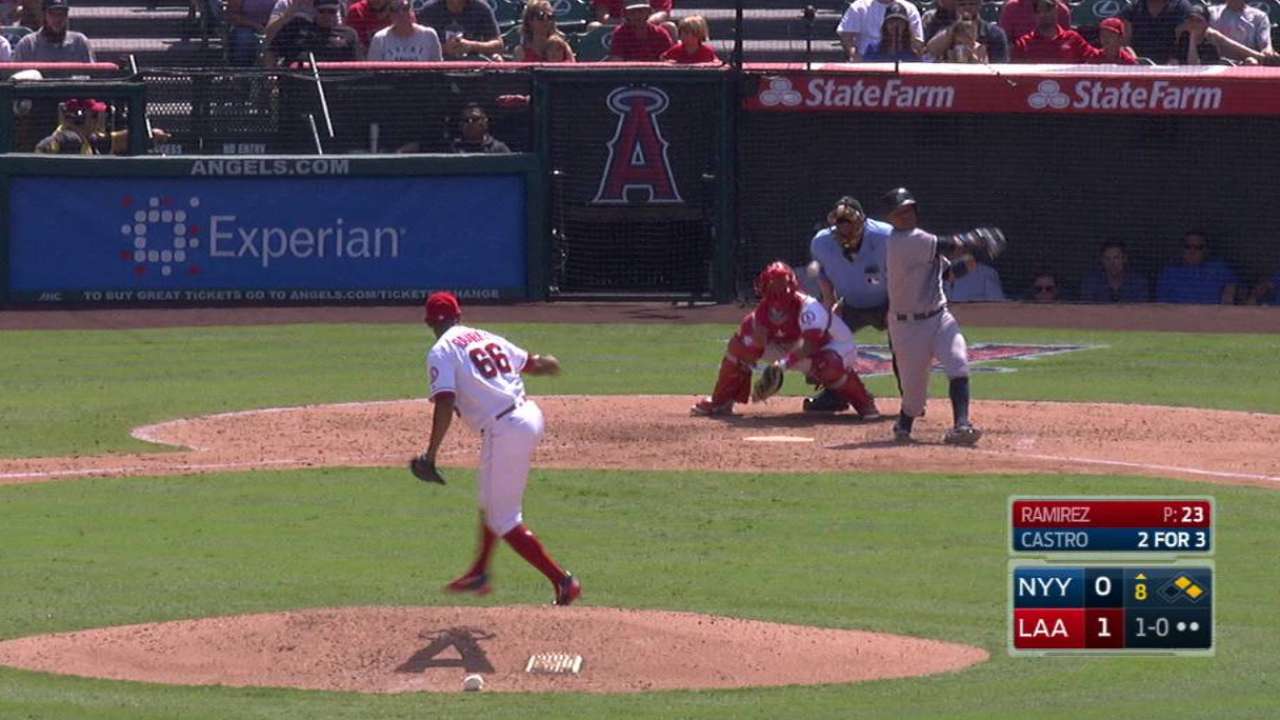 "At the moment we claimed him, we just thought, 'Good arm, let's see what we have here,'" Eppler said. "As we watched him evolve and pitch and control the strike zone pretty well, we thought, 'Maybe there's an aspect of this guy that could be pretty use-able from a rotation standpoint.'"
Rotation depth will be key for the Angels entering Spring Training, with five starting pitchers returning from injuries. Eppler has stressed versatility and durability as two traits he's looking for when evaluating arms. In his eyes, Ramirez fits the bill.
Initially, it was the front office's idea to give Ramirez a shot at starting. But the Ramirez was evidently quick to sign off when Eppler approached him.
"He was receptive to it," Eppler said. "Pitchers like to pitch. He likes to pitch. We'll see."
AJ Cassavell is a reporter for MLB.com. Follow him on Twitter @ajcassavell. This story was not subject to the approval of Major League Baseball or its clubs.