Boras touts Hellickson's credentials
Agent won't say if pitcher will take qualifying offer or not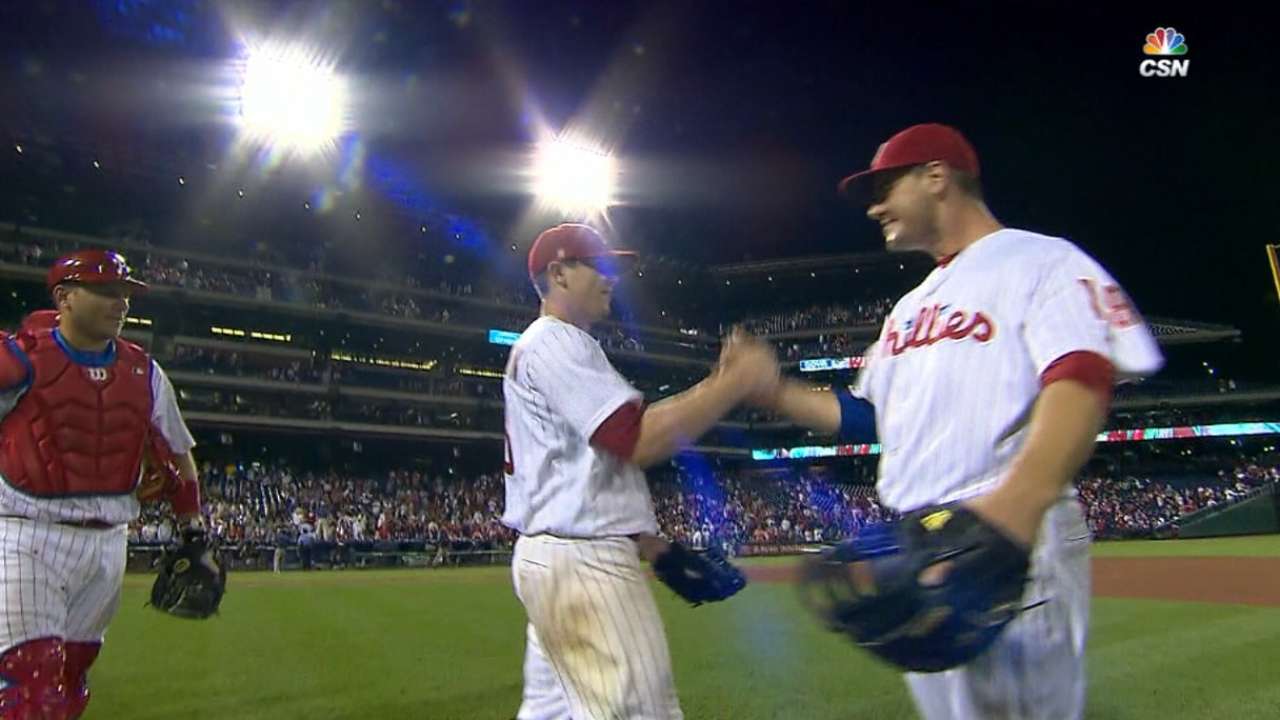 PHILADELPHIA -- Scott Boras expects there to be a very healthy and potentially lucrative market for Jeremy Hellickson this winter.
Does that mean Hellickson plans to reject the Phillies' one-year, $17.2 million qualifying offer before Monday's deadline? Boras, who is Hellickson's agent, did not say Wednesday. But he certainly touted his client's qualifications at the General Managers Meetings in Scottsdale, Ariz.
"In this market, he's probably the foremost young, under-30 pitcher on the market," Boras told reporters. "He had a 3.70 ERA in Philadelphia, which in case you didn't know is a little bit of an offensive ballpark. He's done very, very well. He's got a fresh arm. He has the highest spin rate on his breaking ball. He has a lot of components that tell you why he's successful -- command, changeup, breaking ball -- that are creating a lot of interest for a lot of teams.
"Then in a marketplace where the free-agent market is very short on starting pitching, it's really advantageous for him."
Hellickson, 29, is expected to reject the Phillies' offer. He said in September he prefers a multi-year contract and he will likely get one. Hellickson is one of the top pitchers available in a weak starting-pitching market. He went 12-10 with a 3.71 ERA, a career-high 32 starts and a career-high-tying 189 innings.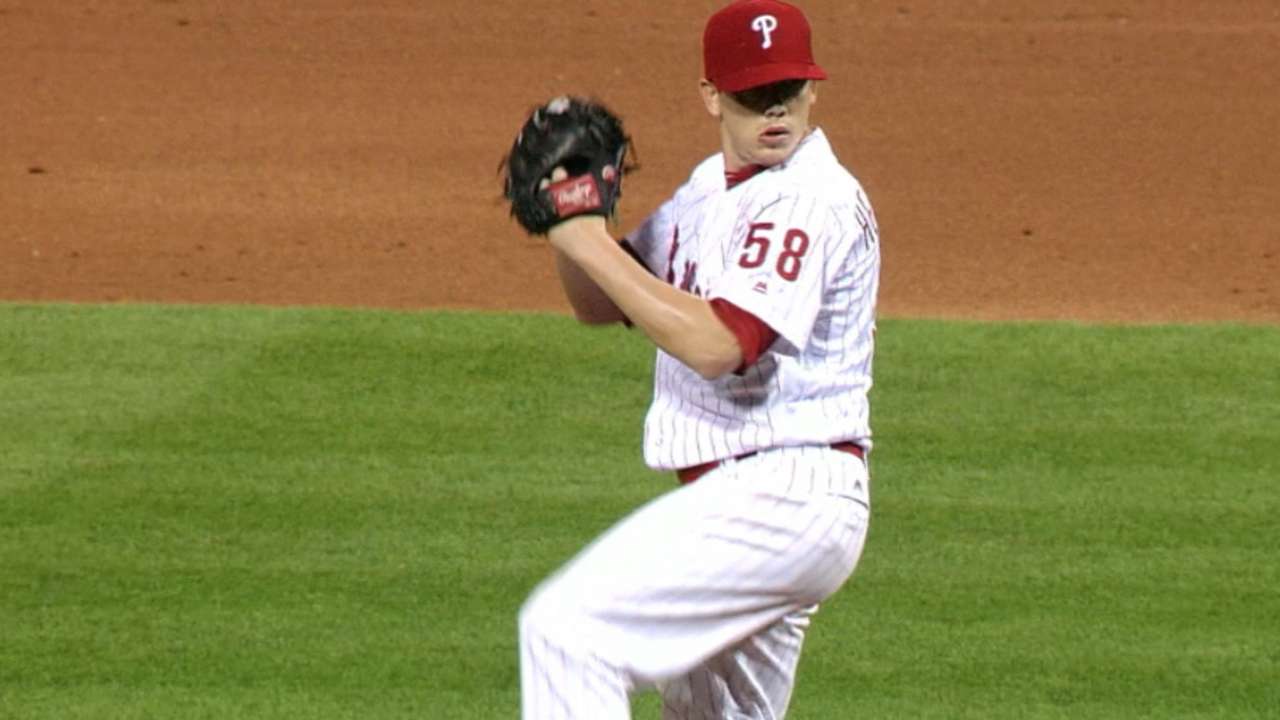 If Hellickson rejects the Phillies' offer, any team that signs him will lose its highest unprotected Draft pick. That could be an issue if teams question Hellickson's health or ability to replicate his 2016 success over several seasons. He posted a combined 4.86 ERA in 72 games (71 starts) with the Rays and D-backs from 2013-15.
"A qualifying offer is a good thing and a bad thing," Boras said. "Maybe the only good thing about it is you're identified as one of the special talents in the free-agent market. In the pitching market, there aren't many starting pitchers that achieve that, that are in that realm."
Todd Zolecki has covered the Phillies since 2003, and for MLB.com since 2009. Follow him on Twitter and listen to his podcast. This story was not subject to the approval of Major League Baseball or its clubs.