Yankees showing some interest in Cespedes
GM Cashman has 'brief chat' with free-agent slugger's agents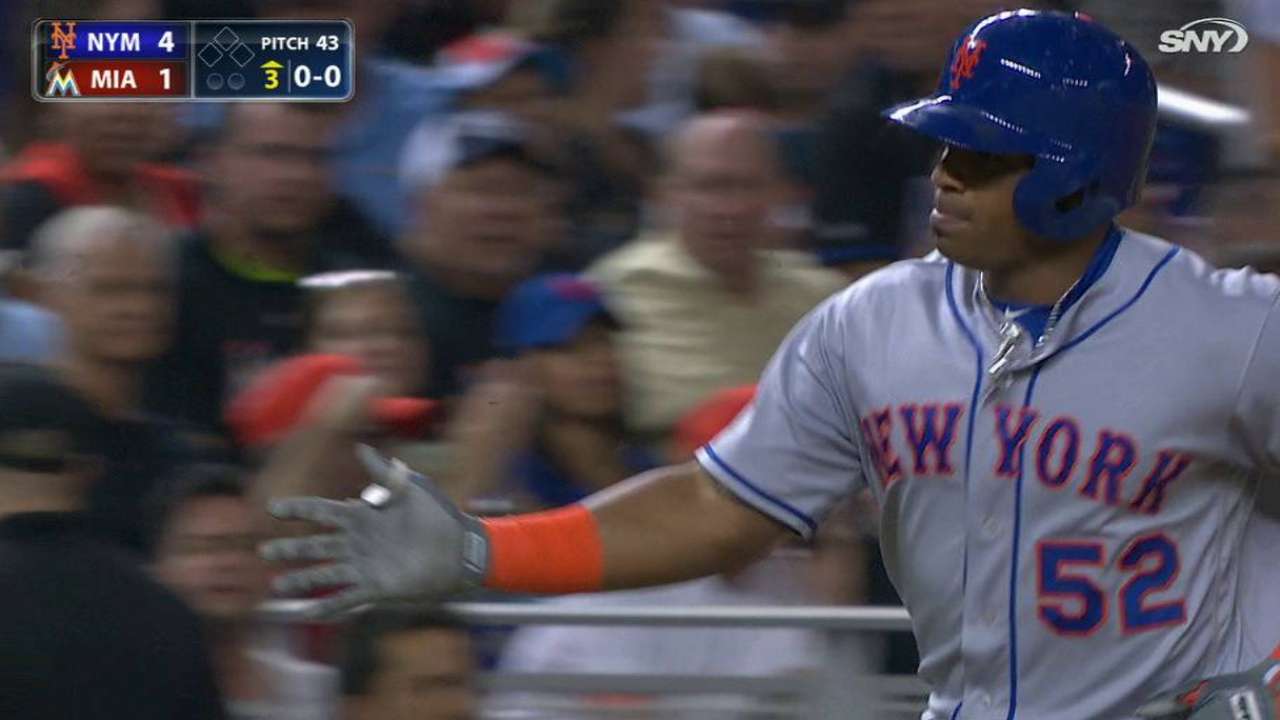 SCOTTSDALE, Ariz. -- The Yankees are in -- at least preliminarily -- on what could develop into the Yoenis Cespedes sweepstakes.
Reports began to circulate Tuesday that Yankees general manager Brian Cashman had reached out to the agents from CAA who represent the slugging free-agent left fielder, but that isn't exactly the case.
"I don't know if 'reached out' to them is accurate," Cashman said Wednesday at the General Managers Meetings. "It was more like I ran into them out here. I've run into most of the agents walking to and from the hotel lobby.
"So when I run into them, we have a brief chat. We exchange information. I tell them who to send the medical [information] on to and we go from there. Cespedes is one of them. I'm definitely just collecting information right now."
With Alex Rodriguez, Mark Teixeira and Carlos Beltran all gone, the Yankees are in need of a slugging right-handed hitter. Beltran was traded to the Rangers at the non-waiver Trade Deadline and is now a free agent. Rodriguez was given his unconditional release in August. And Teixeira retired at the end of the season.
Right now, the Yankees are viewing Gary Sanchez and Brian McCann as a righty-hitting/lefty-hitting, catcher/designated-hitter combo. The outfield has Gold Glove Award winner Brett Gardner in left and veteran Jacoby Ellsbury in center. Right field is wide open, to be taken by one of the group of Baby Bombers -- Aaron Judge or Tyler Austin.
But considering what Cashman does in the market this offseason, that can all change before the start of Spring Training. How does Cespedes, who played for the Mets the past season and a half, fit in?
"He's a nice bat in the middle of anybody's lineup," Cashman said. "Obviously, he's a very impactful defender with a tremendous bat. Some things might make more sense than others. Again, we're going to get access to all the medicals on all the players. And as our trade discussions continue it might open up some opportunities to pursue other avenues. But we'll see."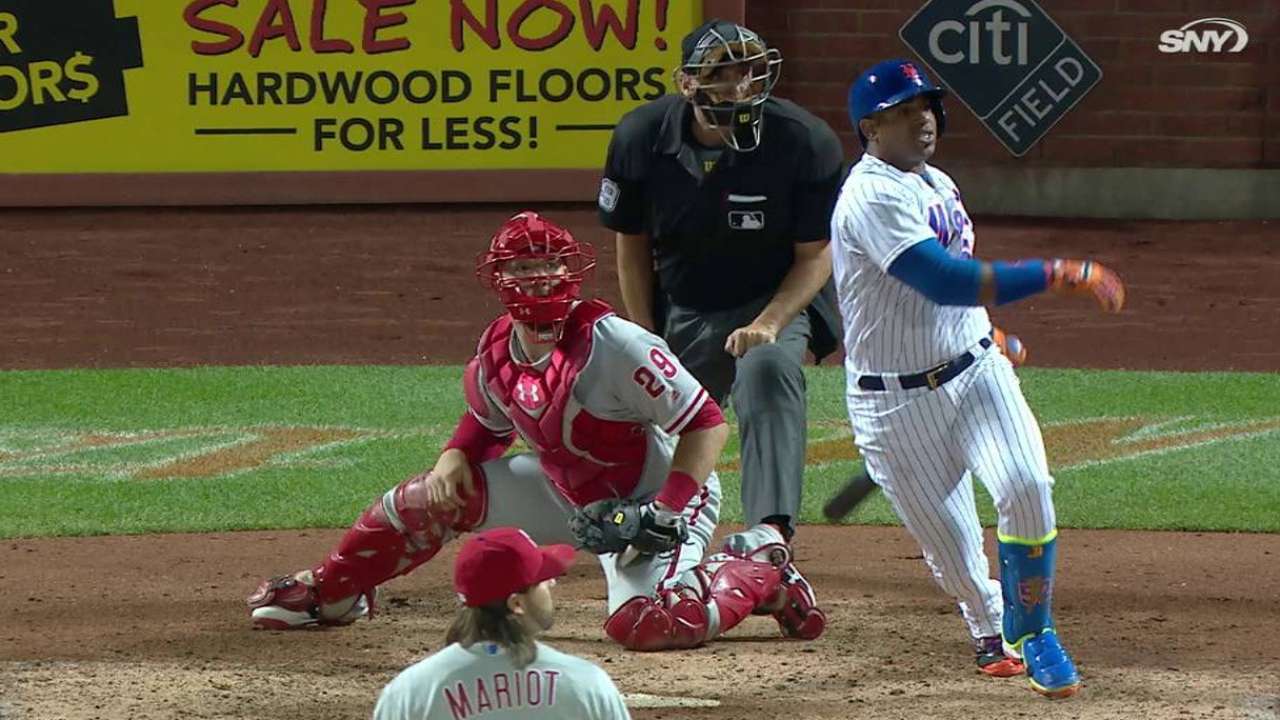 Cashman said he will leave the GM Meetings on Thursday having received the medicals of more than 25 players, including free-agent closers Aroldis Chapman and Kenley Jansen and starter Rich Hill. He has made it clear that the top priorities for his club this offseason are fortifying the front and back end of the pitching staff.
But the Yankees were 22nd in the Majors with 680 runs scored and 19th with 183 home runs. So they can definitely use some help in run production.
Cespedes has a slash line of .272/.325/.494 in his five seasons, playing for the A's, Red Sox, Tigers and Mets. He's hit 137 homers, driven in 453 runs and has an .819 OPS. His production contributed to two American League West titles with Oakland and a World Series and Wild Card Game appearance since he came to the Mets in the final minutes before the July 31, 2015, non-waiver Trade Deadline.
Cespedes has a .282 batting average, a .903 OPS, 48 homers and 130 RBIs in 189 games for the Mets. It's no wonder that they are also still in the hunt for the slugger.
"All things considered we'd like to have him back, yes," Mets general manager Sandy Alderson said on Tuesday.
On Saturday, Cespedes opted out of the free-agent deal he signed last offseason with the Mets, leaving two years and $47.5 million on the table. And on Monday, the Mets extended him a $17.2 million qualifying offer. Players have a week to accept or reject the offer. Alderson doesn't anticipate Cespedes accepting it, but making the offer means the Mets will get Draft pick compensation if he signs with another club.
The Yankees have reduced their $225 million payroll by about $60 million from the start of last season to now. Cashman said he has a budget to work with. Although he wouldn't indicate what amount, the sense is it's not as high as $60 million. Accordingly, it remains to be seen whether the Yankees will really get into the game on Cespedes.
"After I get through with these meetings I'll begin engaging them on money," Cashman said. "We'll see what happens after that."
Barry M. Bloom is a national reporter for MLB.com and writes an MLBlog, Boomskie on Baseball. Follow @boomskie on Twitter. This story was not subject to the approval of Major League Baseball or its clubs.