Cards considering shifting Grichuk to LF
St. Louis also seeking bullpen boost in offseason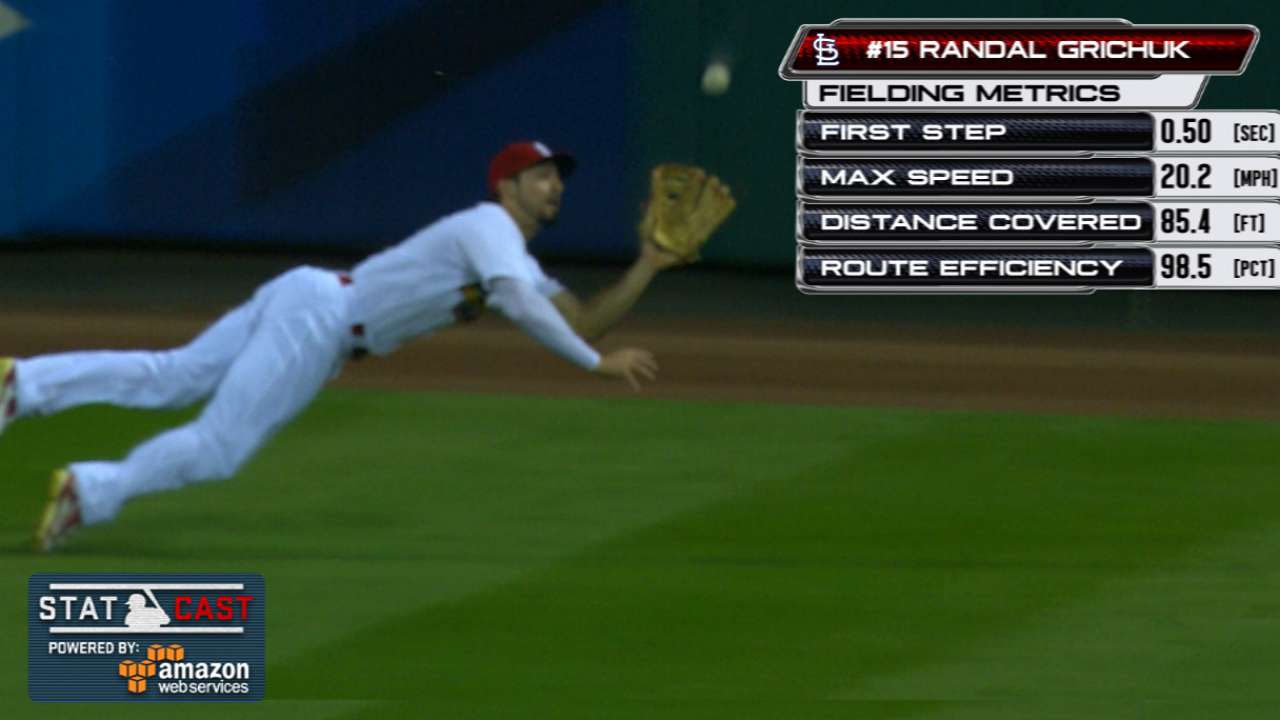 ST. LOUIS -- It was at the General Managers Meetings three years ago that John Mozeliak began laying the groundwork for a deal with Jhonny Peralta. A year later, it was at those same annual meetings that the Cardinals developed a framework for a trade that would bring in Jason Heyward. Both of those deals were then finalized before the Thanksgiving holiday.
This year, Mozeliak is using this November gathering of key front-office officials and player agents to kick-start the organization's efforts to retool a club that missed the postseason for the first time since 2010. That work is highlighted by the pursuit of an outfielder.
Days after the 2016 season came to an abrupt end, Mozeliak cited the need to upgrade with a defensively above-average center fielder. However, he acknowledged on Wednesday that there is another path the organization is considering. That would be to adding a left fielder to the mix instead.
"There's a version of this where if you put [Randal] Grichuk in left, you become a much better outfield," Mozeliak said. "So we'll certainly explore the center field market. But if that doesn't work out, keep Grichuk [in center] and look for a left fielder."
One of the reasons the Cardinals need a Plan B is because there is a dearth of center field options available on the free-agent market. The only one that would fit the Cardinals' need is Dexter Fowler, and he's expected to command widespread interest. Signing him would also cost the organization a Draft pick. The availability and cost of center fielders on the trade market remains nebulous at this point.
Increasing that search to include corner outfielders would add to the options.
"I think that's the purpose of these meetings, is to try to get a sense of that," Mozeliak said when asked whether the outfield hole will likely be filled via a trade or free-agent signing. "Hopefully by early next week, we have a pretty good idea of what that looks like."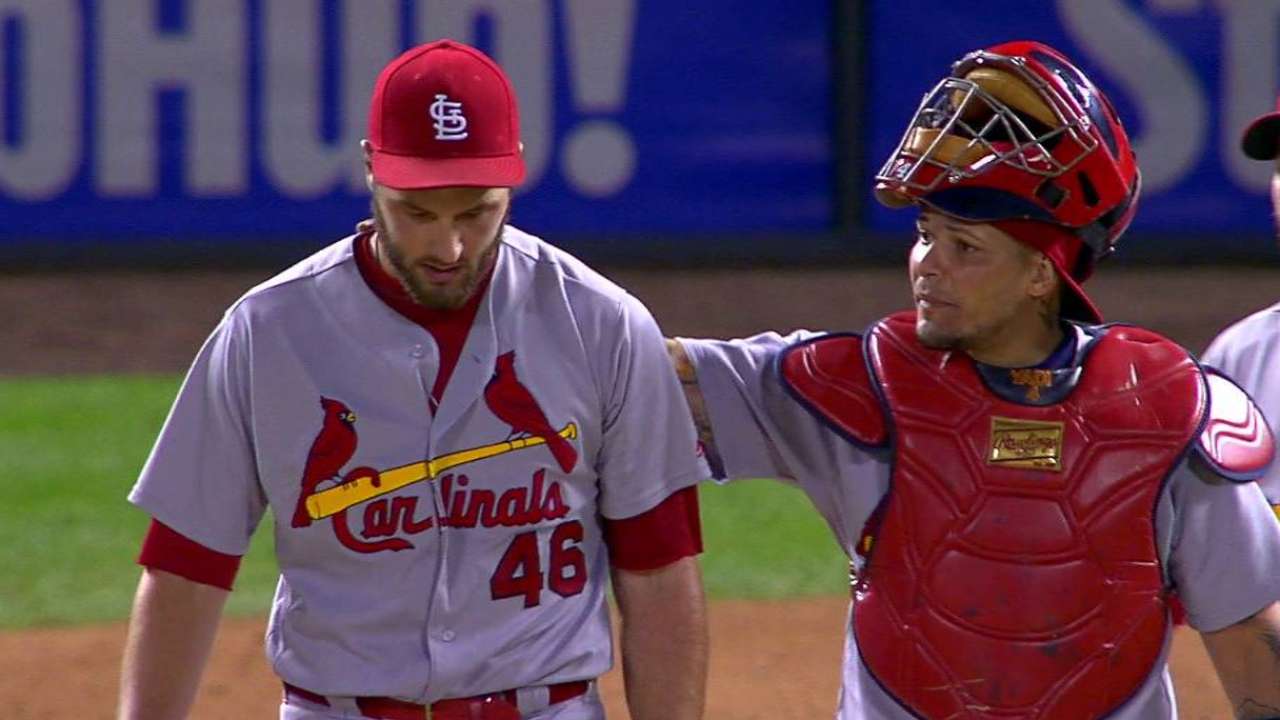 Bullpen blueprint: The early October revelation that Zach Duke would miss most, if not all, of 2017 while recovering from Tommy John surgery thrust the Cardinals into the market for additional relief help.
Mozeliak said on Wednesday that an addition "doesn't have to be" a left-hander, but the Cardinals do appear to have a growing need there.
Duke will spend the season on the disabled list. Dean Kiekhefer was recently lost on the waiver wire. Tim Cooney and Marco Gonzales will both be coming off missed seasons due to injury. And Tyler Lyons, according to the St. Louis Post-Dispatch, underwent a knee procedure this week that will sideline him for five to six months.
That leaves Kevin Siegrist as the only left-hander certain to open the year in the team's bullpen.
"We have some internal options, and that's good," Mozeliak said. "I'm not going to say we're going to ignore what the bullpen looks like. Looking at left-handers will certainly be something we consider."
As for how ousted closer Trevor Rosenthal could fit in the bullpen mix, Mozeliak is not ready to reveal that just yet. The organization has been considering the potential of having him build up the arm strength to start. He could also fit in a setup role or profile as a multiple-inning reliever who can bridge the game to the late innings.
"We have kicked it around," Mozeliak said of those options. "I'm not prepared to go to you with [an answer], but it's something we definitely want to address sooner rather than later."
Jenifer Langosch has covered the Cardinals for MLB.com since 2012, and previously covered the Pirates from 2007-11. Read her blog, follow her on Twitter, like her Facebook page and listen to her podcast. This story was not subject to the approval of Major League Baseball or its clubs.