Preller: Extension talks for Myers to begin
1st baseman hit .259/.336/.461 with 28 homers in 2016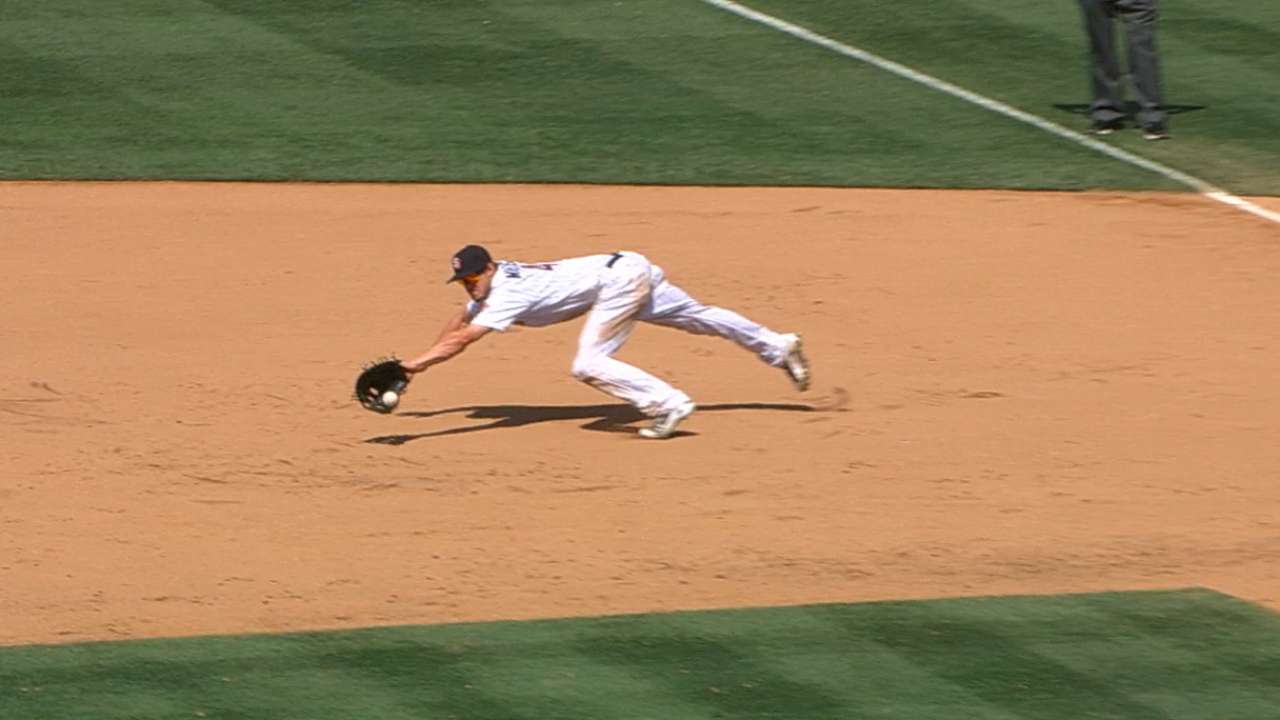 SCOTTSDALE, Ariz. -- For the past few months, the Padres have talked openly about viewing Wil Myers as a centerpiece to build around for the next few years.
It appears they might put their money where their mouth is this offseason.
At the General Manager Meetings on Wednesday, A.J. Preller noted that the Padres and Myers' agent will begin discussions on an extension shortly. The 25-year-old first baseman batted .259/.336/.461 with 28 homers and 28 steals in 2016 and was named to his first All-Star team.
"We're going to sit down with his agent here in these meetings," Preller said. "We're going to get that ball rolling and see where it goes in the next few weeks, the next few months."
Myers, a client of CAA sports, is arbitration eligible for the first time this year. He can't become a free agent until after the 2019 season, meaning the two sides have plenty of time to work out a deal.
Separately, Myers has also been contacted about the possibility of playing in the upcoming World Baseball Classic. The North Carolina native hasn't officially been offered a spot on Team USA, but he would love to participate.
Another Padres candidate for March's tournament is Venezuelan third baseman Yangervis Solarte.
"If they're interested in doing it, we're supportive of the WBC," Preller said. "It's really good for the game. I've enjoyed watching it over the years, scouting it. Anything that grows the game is important. If they're lucky enough to be selected, it's an honor, and we definitely wouldn't stand in their way."
News and notes
• As expected, the Padres' Opening Day payroll in 2017 will likely drop below the levels of the previous two seasons. According to Preller, it's largely the result of the club's commitment to youth.
"We want to give an opportunity to our younger players that we feel like are a part of our future," Preller said. "So we look at our position-player team, and for the most part, we can fill out our club with guys that are going to be close to the Major League minimum. ... It's also probably [about] what's on the market from a free-agent standpoint.
"We want to give opportunity to our own guys. It may not be quite the time to go out and splurge on the free-agent market, just seeing who's available. So I think, for a variety of reasons, that's why you're going to see the payroll not at the level it was the last two years."
San Diego spent about $80 million in the amateur market -- both internationally and through the Draft -- in 2016. The team is also still paying parts of the contracts of James Shields, Melvin Upton Jr. and Jedd Gyorko.
• Pitching prospects Dinelson Lamet and Walker Lockett will have a chance to compete for a roster spot out of Spring Training, Preller said. The pair of right-handers were arguably the Padres' two best Minor League pitchers in 2016.
Asked if the pair is ready to make a jump to the big leagues, Preller grinned, saying, "We'll find out in February."
• Brad Hand will remain in the bullpen for now, after serious discussion of moving the left-hander into the starting rotation. The Padres view Hand as a relief weapon who can fill a multitude of roles -- not unlike the way Andrew Miller was deployed for the Indians down the stretch.
"He's just so valuable right now in the bullpen," Preller said. "Not to say something couldn't be revisited through the offseason or into Spring Training. ... It was a role that he really took to last year, so we'll most likely keep him in that spot."
AJ Cassavell covers the Padres for MLB.com. Follow him on Twitter @ajcassavell. This story was not subject to the approval of Major League Baseball or its clubs.