Royals' outfield likely to have familiar look
GM Moore comfortable with group, says Bonifacio and Dozier may get chance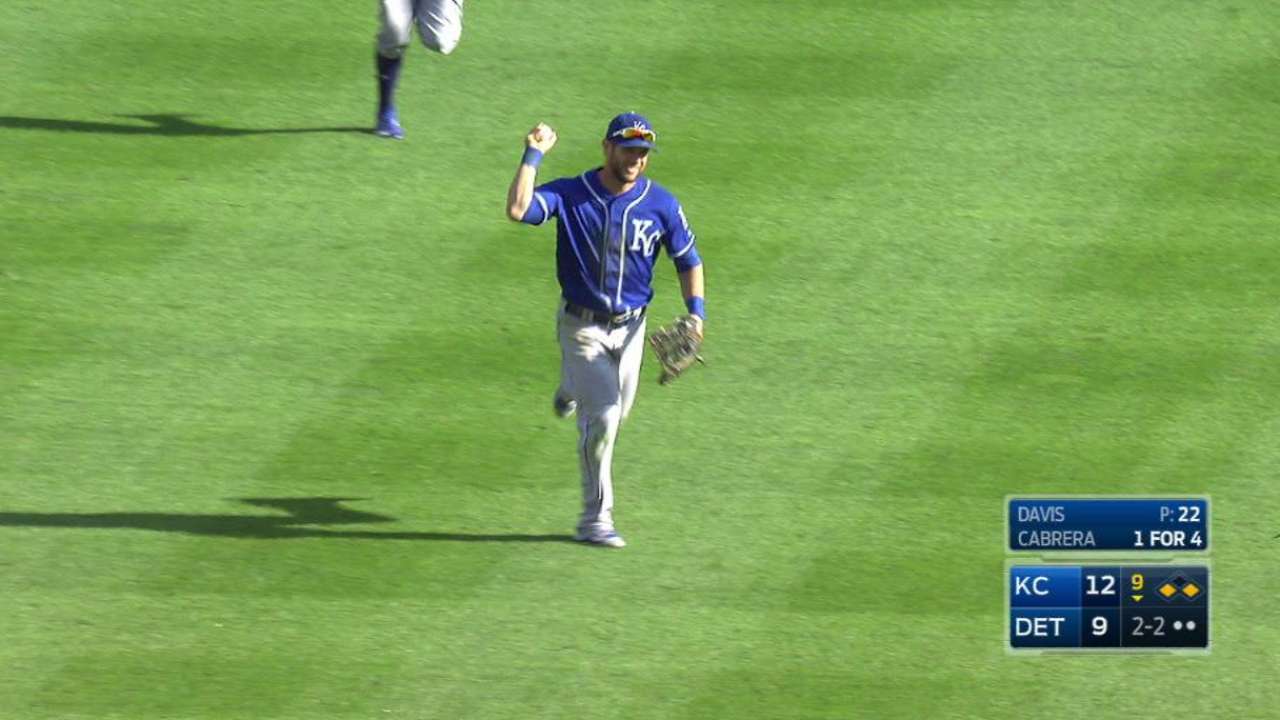 SCOTTSDALE, Ariz. -- There's at least a decent chance the Royals will open 2017 with the same outfield candidates they had for much of '16: Alex Gordon in left, Lorenzo Cain in center and either Paulo Orlando or Jarrod Dyson in right field.
Royals general manager Dayton Moore said Wednesday from the General Managers Meetings he was comfortable with his outfield pieces, particularly Orlando and Dyson.
"We made a decision last year that we were not going to re-sign Alex Rios, and instead give Paulo and Dice an opportunity," Moore said. "I feel really comfortable because they fit our ballpark. We know what to expect of them this time around.
"They are extremely quality defenders, exceptional defenders, actually. I think offensively they both continued to show strides and got better."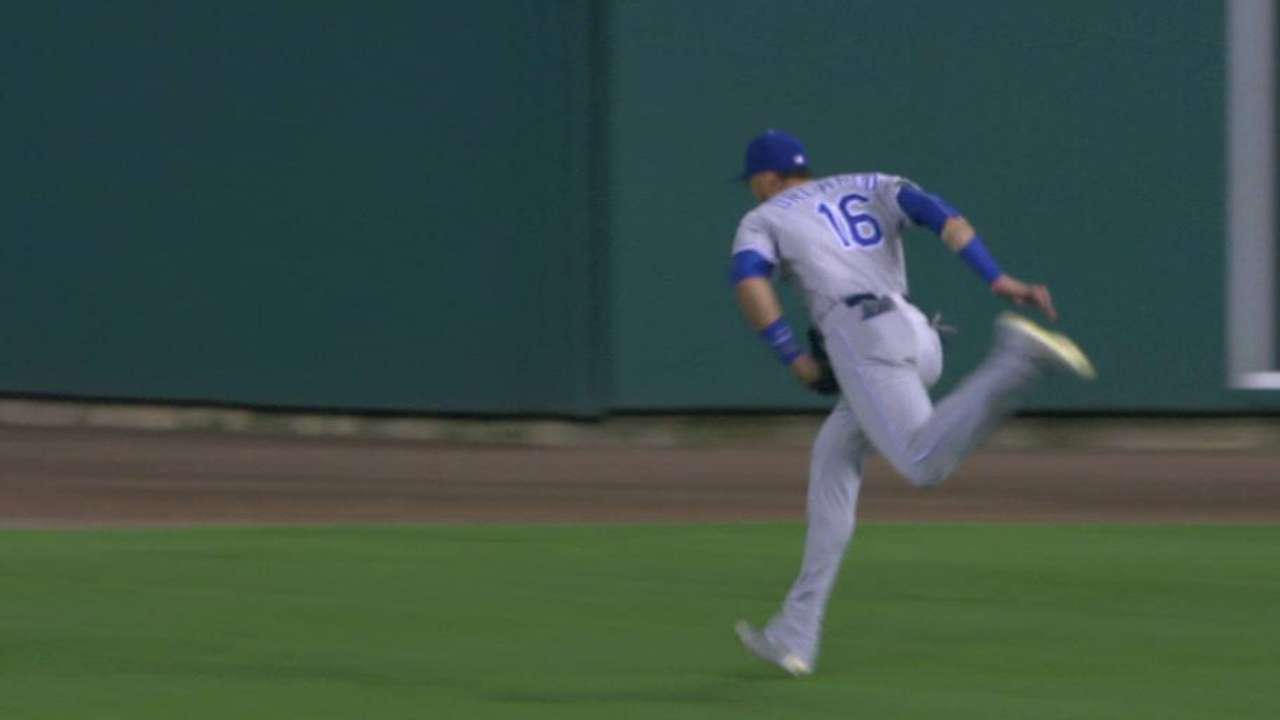 Orlando, in just his second season, hit .302 with five homers and 43 RBIs, and had 14 steals.
Dyson finished as strong as any Royals player, hitting a team-high .372 in the final 23 games with a .918 OPS. For the season, Dyson hit .278 with 30 steals.
Moore expects both Orlando and Dyson to see plenty of playing time. Cain battled a hand injury in September, but will be back in center, though manager Ned Yost indicated he may use Cain in right field on occasion to take it easy on Cain's legs.
"He could play some right," Moore said. "We also believe that Lorenzo is an All-Star center fielder. It just depends on how we put our team together.
"I like what we've got. We've got Alex and Lorenzo, we have Dice and Paulo and Billy Burns. We mentioned before that [prospects] Jorge Bonifacio and Hunter Dozier -- they are candidates, too."
Dozier, a first-round Draft pick in 2013, hit 23 homers with 75 RBIs between Double-A and Triple-A last season before getting a September callup. Moore believes Dozier can provide defensive versatility.
"I think he can play third, play first, the two corner outfield spots," Moore said. "With all players like him, it's all predicated by their bat. When their bat is ready, when that occurs, they're ready to have a shot to play every day in the big leagues."
Jeffrey Flanagan has covered the Royals since 1991, and for MLB.com since 2015. Follow him on Twitter @FlannyMLB. This story was not subject to the approval of Major League Baseball or its clubs.