Epstein: Heyward has offensive 'plan in place'
GM also says Cubs could look internally for CF candidate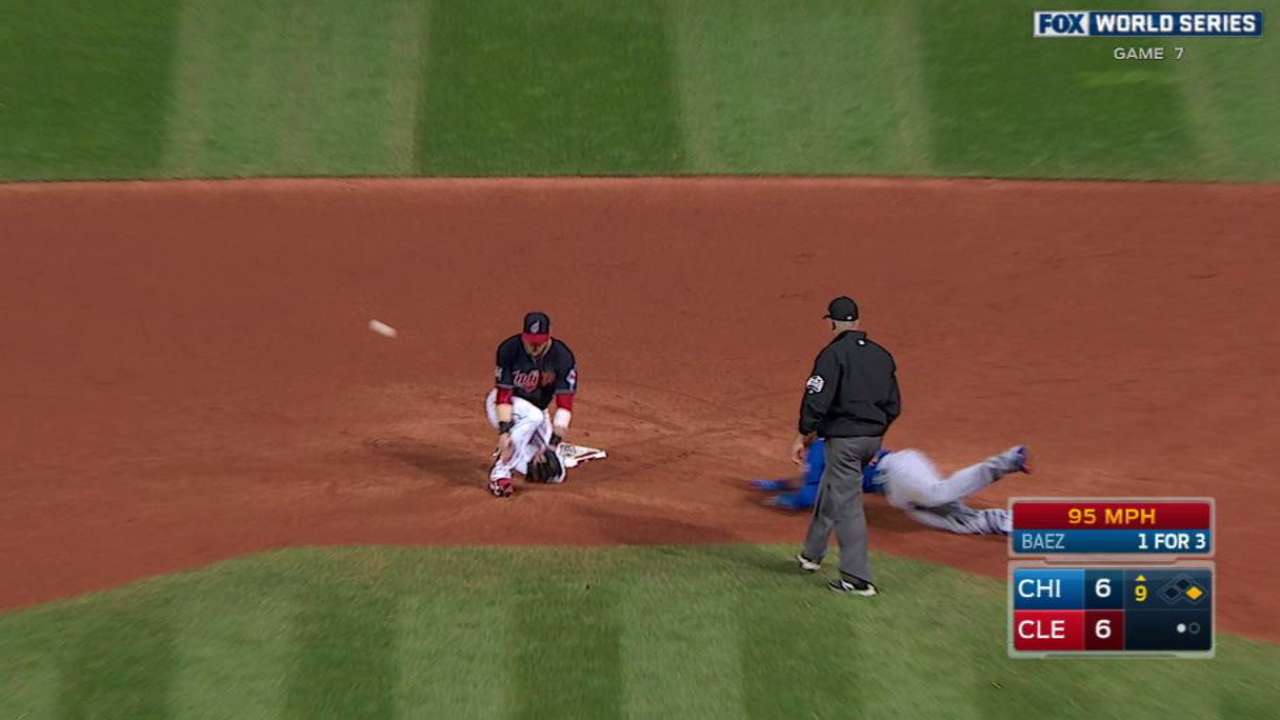 CHICAGO -- Jason Heyward played stellar defense in his first season with the Cubs, and he was honored for that by winning his fourth Gold Glove Award. He also contributed to the team with his Game 7 rain-delay speech that helped motivate the players to win the Cubs' first World Series since 1908. But Heyward scuffled at the plate, and that will be something he has to address this offseason.
Cubs president of baseball operations Theo Epstein said Wednesday he expected to see an improved Heyward in 2017, which will be the second year of the outfielder's eight-year, $184 million contract.
"In the end, being Jason Heyward, he found a lot of ways to contribute with his defense, his baserunning and, in the very end, his leadership," Epstein said Wednesday to reporters at the Major League Baseball General Managers Meetings in Scottsdale, Ariz.
"We're excited to see him perform as a complete player when the bat bounces back," Epstein said. "It was a very difficult year for him offensively. He has a plan in place to work extremely hard this winter to rediscover the things that made him a good offensive player. No doubt he'll address it."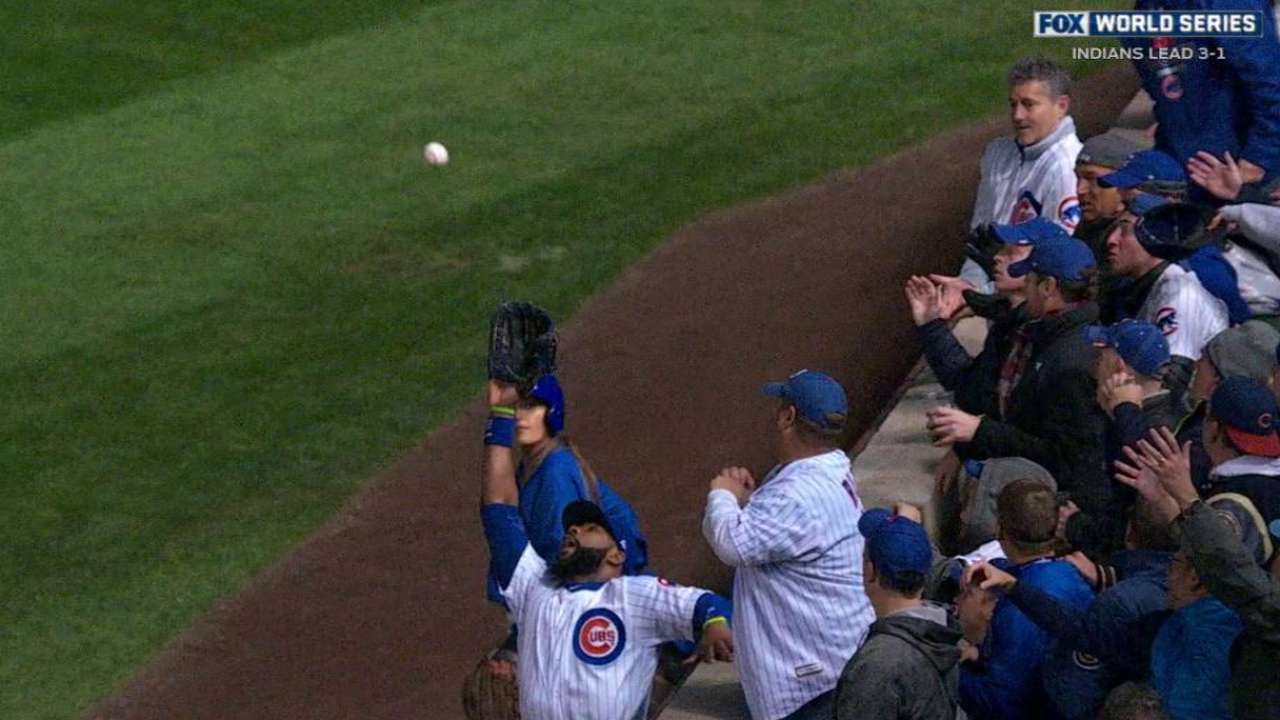 After batting .293 with 13 homers and 60 RBIs in 2015 with the Cardinals, Heyward hit .230 with seven home runs and 49 RBIs in his first season with the Cubs. Epstein did compliment Heyward, saying he handled everything well.
"That bodes extremely well for the future," Epstein said.
Talking points: Jake Arrieta is one of four Cubs players who are arbitration-eligible, joining relievers Pedro Strop, Hector Rondon and Justin Grimm. Epstein said he has not talked to Arrieta's agent, Scott Boras, about a possible long-term contract.
"The rotation was a big strength of ours in '16, and we plan on competing for a World Championship in '17, and he's a part of it," Epstein said.
After winning the National League Cy Young award in 2015 with a 22-6 record and 1.77 ERA, Arrieta was 18-8 with a 3.10 ERA this year. The right-hander will be a free agent after the 2017 season.
Center of attention: With Dexter Fowler likely leaving via free agency, the Cubs need to fill center field and find a new leadoff batter. Albert Almora Jr. is one in-house option, but Epstein said they may look elsewhere for an outfielder.
"I wouldn't rule out the job being his, but I think it would be more likely that we would acquire someone to complement him and allow him to grow into the job more gradually," Epstein said.
The Cubs do have some depth in the outfield with Jorge Soler, who was limited to 86 games because of injuries. Could the Cubs use Soler to acquire more pitching?
"We don't have any untouchables, but I still think there's a lot more in there offensively," Epstein said of Soler. "He hasn't had the season yet where he's put it all together and hit 30 home runs and been a force in the middle of the lineup. It's so obviously in there, we'd like to see him reach his full potential with us if possible."
Game, set, match: There was plenty of second guessing regarding manager Joe Maddon's moves in Game 7 of the World Series against the Indians, but Epstein had no issues.
"I'm OK with winning Game 7 of the World Series," Epstein said. "It's so much easier to manage from the living-room couch or the press box or even the scout section than it is in the dugout. There's so many things going on. Joe always has a reason for everything. Not to say I agree with every move he's ever made, but he's always willing to talk about it and has a good reason for it. In the end, he managed our team to a championship and that's what matters, period."
Carrie Muskat has covered the Cubs since 1987, and for MLB.com since 2001. She writes a blog, Muskat Ramblings. You can follow her on Twitter @CarrieMuskat and listen to her podcast. This story was not subject to the approval of Major League Baseball or its clubs.