Moore lauds Perez on fourth straight Gold Glove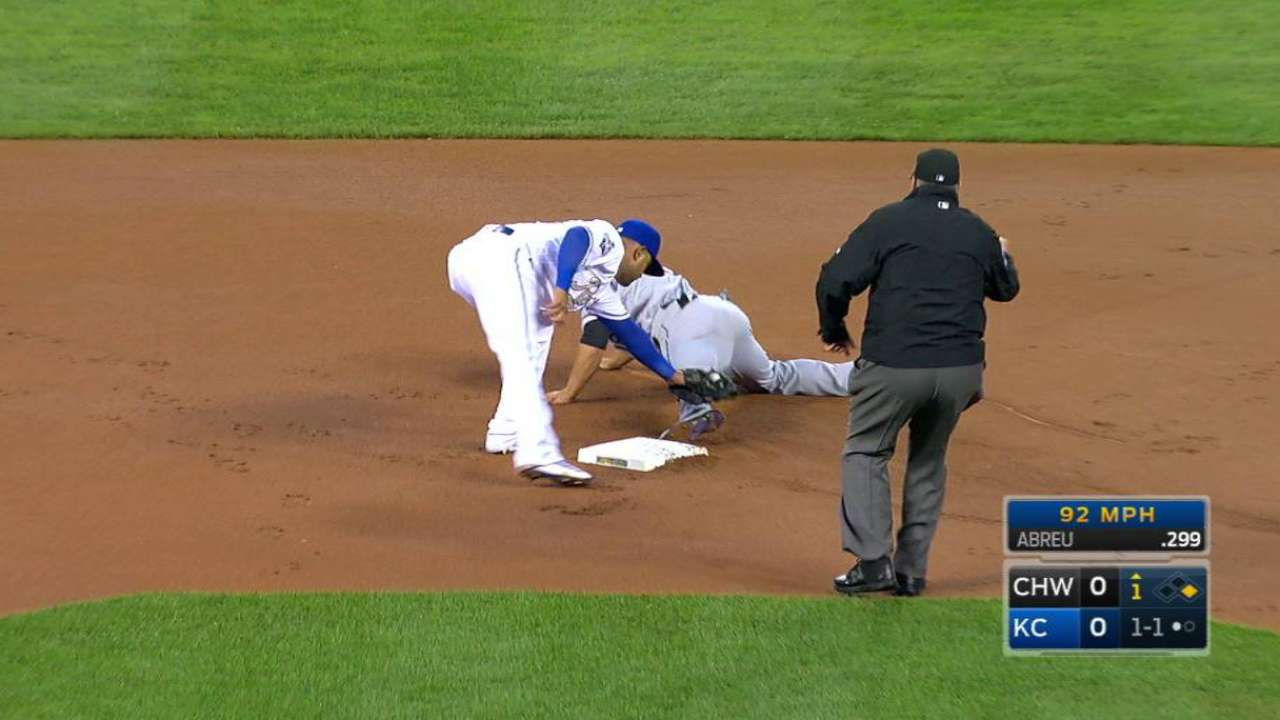 SCOTTSDALE, Ariz. -- Royals general manager Dayton Moore has taken great pride in creating one of the best defensive teams in baseball.
Moore has beamed in recent years as the Royals have repeatedly brought home multiple American League Gold Glove Award winners.
But in 2016, the Royals, who had three Gold Glove Award finalists, got just one as catcher Salvador Perez notched his fourth straight.
• Perez wins fourth straight Gold Glove Award
"We have several players that are deserving of Gold Gloves," Moore said. "We're very proud of Salvador's fourth straight Gold Glove. That's an amazing accomplishment. We're fortunate to have a Gold Glove catcher."
Left fielder Alex Gordon lost out to the Yankees' Brett Gardner in Gordon's bid for a fifth Gold Glove. And first baseman Eric Hosmer lost out to Texas' Mitch Moreland in Hosmer's bid for a fourth straight Gold Glove.
Shortstop Alcides Escobar, who won the Gold Glove last season, was not a finalist this time around.
"They're certainly deserving and they were nominated for a reason," Moore said of Hosmer and Gordon. "I don't want to discredit the other guys who won. They are certainly very deserving as well. Of course, I'm partial to our guys."
Jeffrey Flanagan has covered the Royals since 1991, and for MLB.com since 2015. Follow him on Twitter @FlannyMLB. This story was not subject to the approval of Major League Baseball or its clubs.