Building sustainable winner Twins' goal
New front office not seeking quick fix after tough '16; acquiring pitching top priority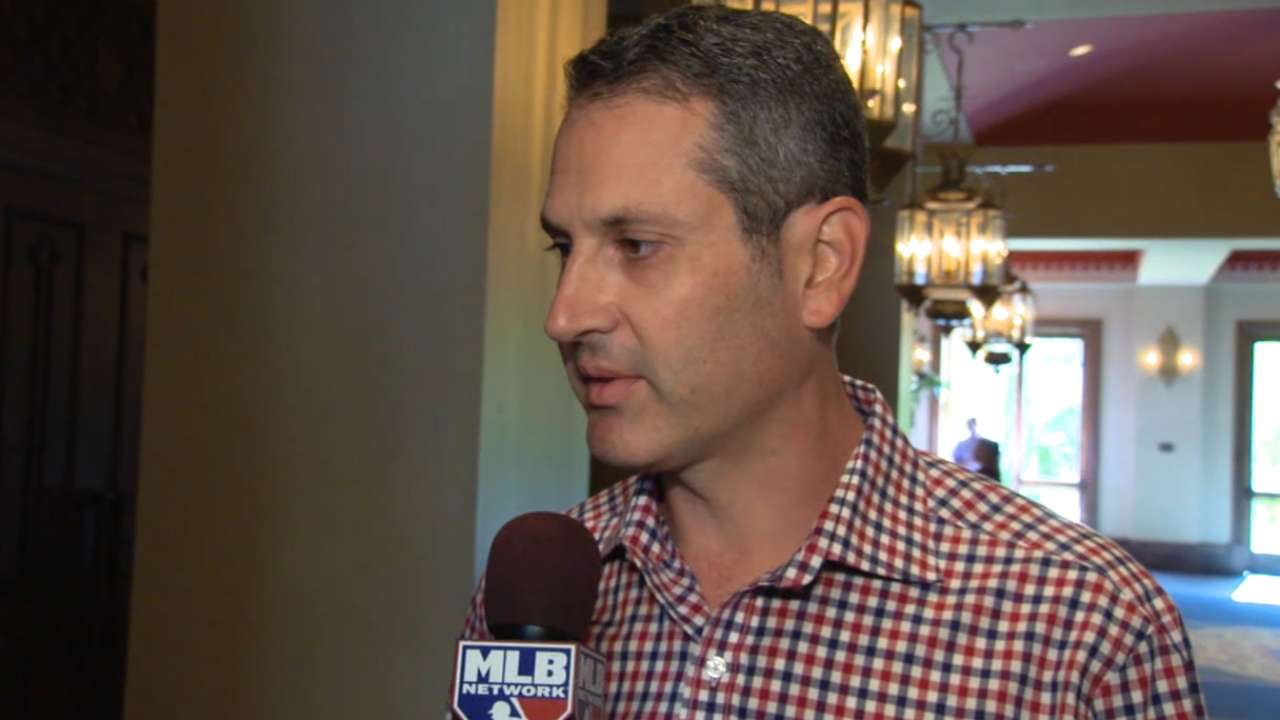 MINNEAPOLIS -- After losing a Major League-high 103 games in 2016, it's clear the Twins have plenty of work to do to get back to being a competitive club.
But new chief baseball officer Derek Falvey and general manager Thad Levine aren't ready to say how long it will take before Minnesota will be a postseason contender. The Twins do have a strong young core of position players and did win 83 games in '15, so it doesn't appear the new front office will be undergoing a full rebuild with the current roster, but it's clear the there is a goal to build a sustainable winner.
"We don't like to put limits on the team," Falvey said at the General Managers Meetings on Wednesday. "There are so many things that go into a successful season. My hope is that we start this offseason to build toward championship-caliber baseball that can be sustained long-term. To do that you must get better every day. My hope is that in 2017 you'll see us competing every day."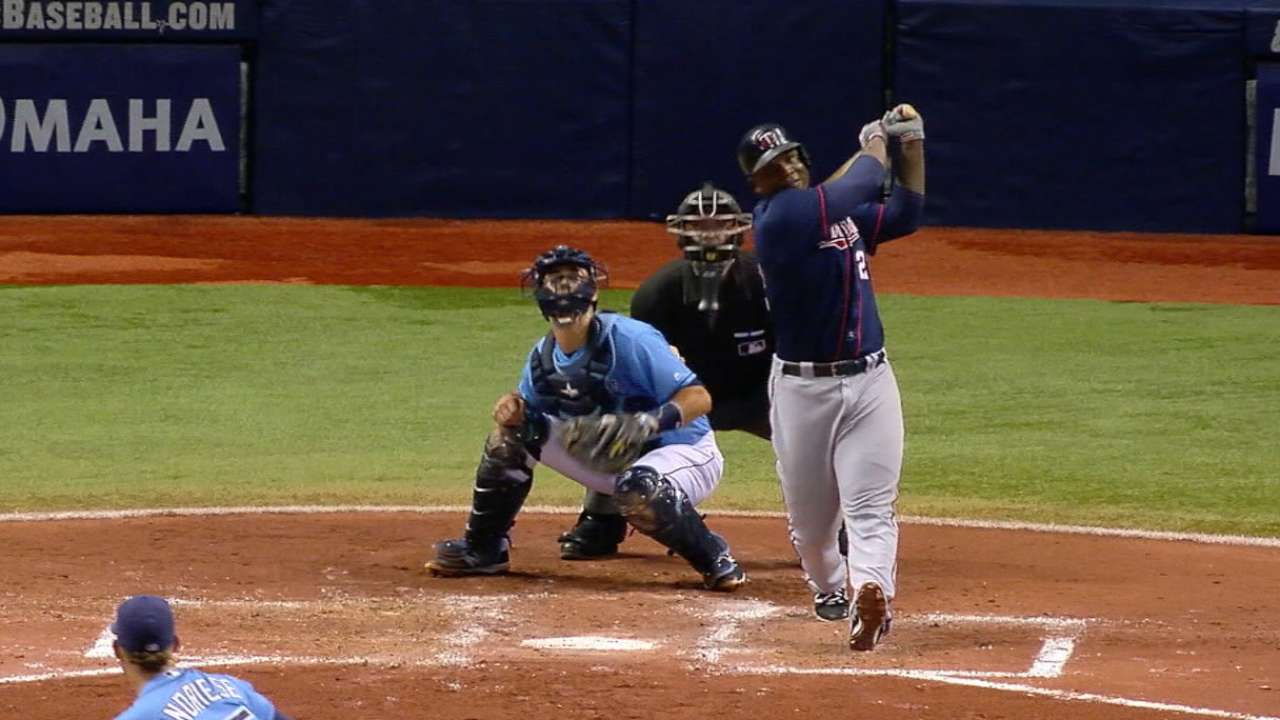 The decision whether or not to add pieces or rebuild will have an impact on manager Paul Molitor, who is headed into the last year of his contract. But he said he understands why the new front office could prioritize the future.
"I don't think we can afford not to be open-minded about anything," Molitor said. "We have assets. You can debate how many. But we have big needs, too. So we have to prioritize here to build a sustainable future. We have to listen to just about anything."
The Twins will be open-minded, but it doesn't appear they're headed for a roster teardown similar to what the Cubs and Astros went through before becoming competitive. Levine said he believes the 2016 season was a worst-case scenario for Minnesota, as he thought the club had a much better roster than the record indicated. But injuries played their part and the Twins were sunk by a pitching staff that posted the worst ERA in the Majors.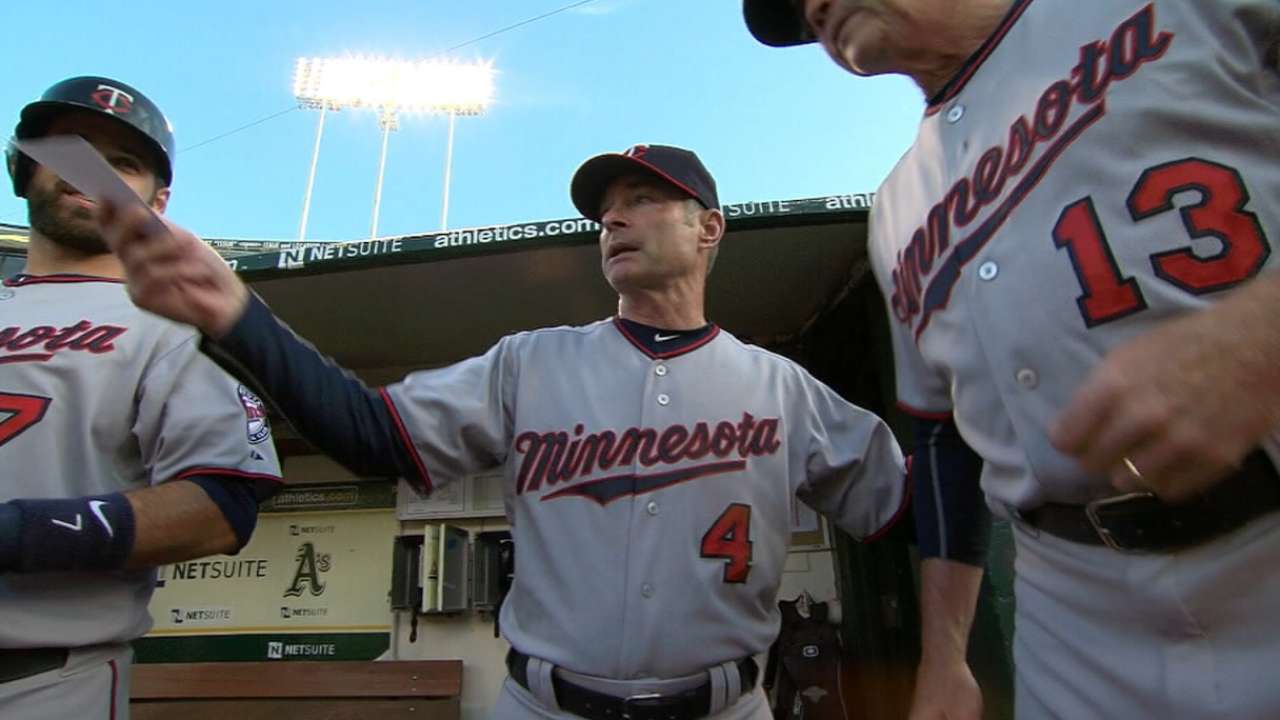 That's why Falvey says that acquiring pitching will be a top priority this offseason, even though he admitted it's considered a weak free-agent class for starting pitchers, which will force the front office to get creative.
"With pitching, you want to explore every opportunity to add talent," Falvey said. "Whether that's being opportunistic in the free-agent market or through trades or unique development philosophies. There's no one way to attack it."
Another area of immediate need is catching with veteran Kurt Suzuki departing as a free agent. With a front office that values analytics, the Twins could look to a catcher with a strong defensive reputation, especially one with strong pitch calling and framing skills.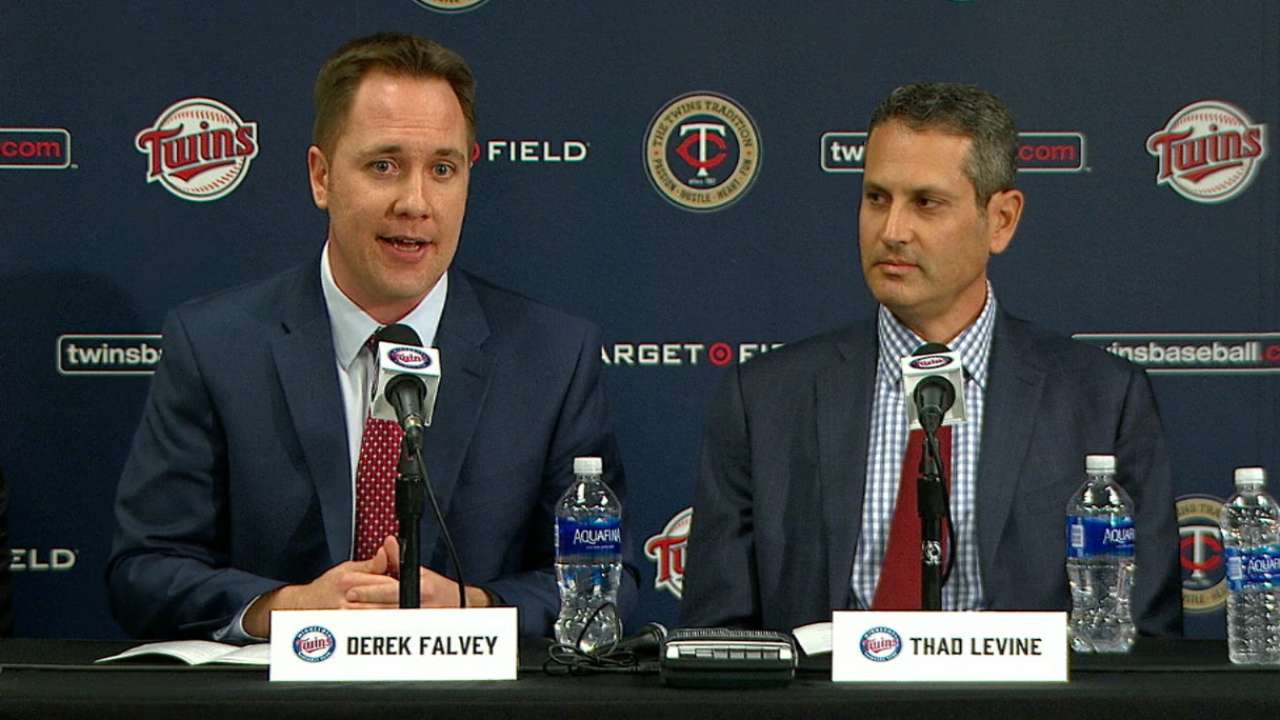 "It's a position we are not going to gloss over," Levine said. "It will be a real focus for us this offseason."
Levine, though, added he doesn't expect the Twins to make a big splash this offseason, and that the club isn't looking for any quick fixes that could negatively impact its long-term potential.
"Ownership has stressed to us that this isn't really a today thing, it's more about building something that will be more sustainable," Levine said. "I think every decision we make will be with that in mind on what can help us win over a long time frame."
Rhett Bollinger has covered the Twins for MLB.com since 2011. Read his blog, Bollinger Beat, follow him on Twitter @RhettBollinger and listen to his podcast. This story was not subject to the approval of Major League Baseball or its clubs.